How do you usually feel when you wake up in the morning? Do you feel energized and ready to take on the day?
Or are you like me, always hitting the snooze button and just wanting to roll over and go back to sleep?
For years, I've always found it so difficult to wake up early in the morning.
Even if I don't stay up at night, I still find it so hard to wake up when my alarm goes off.
But the problem with waking up late for me was, I never seem to get anything done.
Every time I sleep in, I just get so lazy and unproductive to do anything.
Okay yeah, so maybe I get to check-off 1 or 2 tasks but that's just about it.
And I just feel so exhausted and tired the whole day.
I knew that I wanted that to change.
So, I challenged myself to wake up early (6:30 am was the best that I could do) every day for at least a whole week.
Yes, it was so difficult but I knew that I wanted to change and improve my life, and the only way for that to happen is if I stop being so lazy and start doing something.
Waking up early was definitely one of the best decisions I've made.
One thing that made it (a little) easier for me, was developing a morning routine checklist that actually works for me. 
A routine that does not only help me to "really wake up" but also helps me keep a positive mindset that makes it easier to be productive and to actually get things done.
So, if you're looking for ways to create the perfect morning routine to help you be more productive, present, and ready to take on the day, here's are 10 HEALTHY MORNING HABITS THAT HAS CHANGED MY LIFE.
Get up right away and stretch – yes, I know hitting the snooze button can be so tempting but I realized that hitting the snooze button only makes it even harder for me to get up. So, try this, when you're alarm goes off, without any second thoughts, get up right away, stand and do a light stretch.
Thank God for another day – doing this helps me start my day on a positive note. It helps me feel grateful and happier.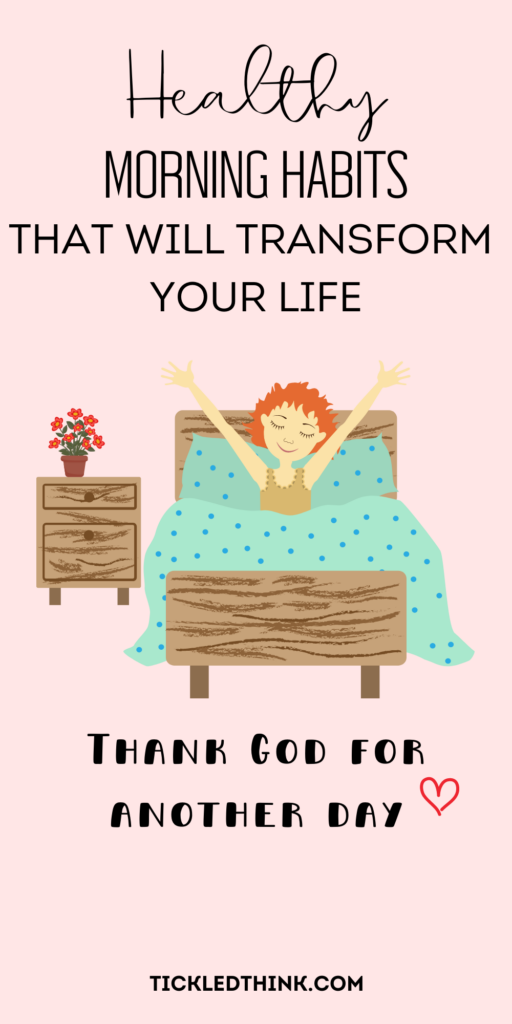 Make your bed – this is such a simple task but doing this actually leads you to be more productive.
Meditate – meditation has been life-changing for me. I meditate before going to sleep and waking up. Meditating in the morning helps set the right tone for me to start my day. It helps refresh my mind leaving me with a positive mindset.
Have a mindful breakfast – don't skip breakfast! It's best to use this time to slow down, be present, and just spend some time with yourself. When eating, it's best to be mindful and present – that means no checking of emails or scrolling through social media.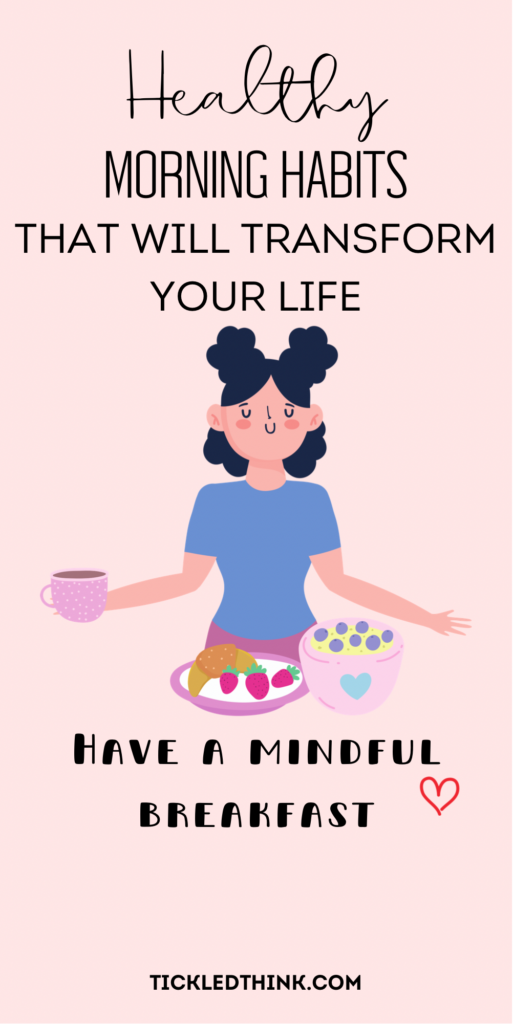 Take a moment to practice gratitude – practicing gratitude upon waking up helps you create a positive mindset. It helps you be happier and more motivated for your day ahead. So, try this, think about 10 things that you're grateful for, you can either write it down or you can just say them out loud.
Take a shower and dress up – even if you have nowhere to go, doing this will help you feel more awake and more ready to take on the day.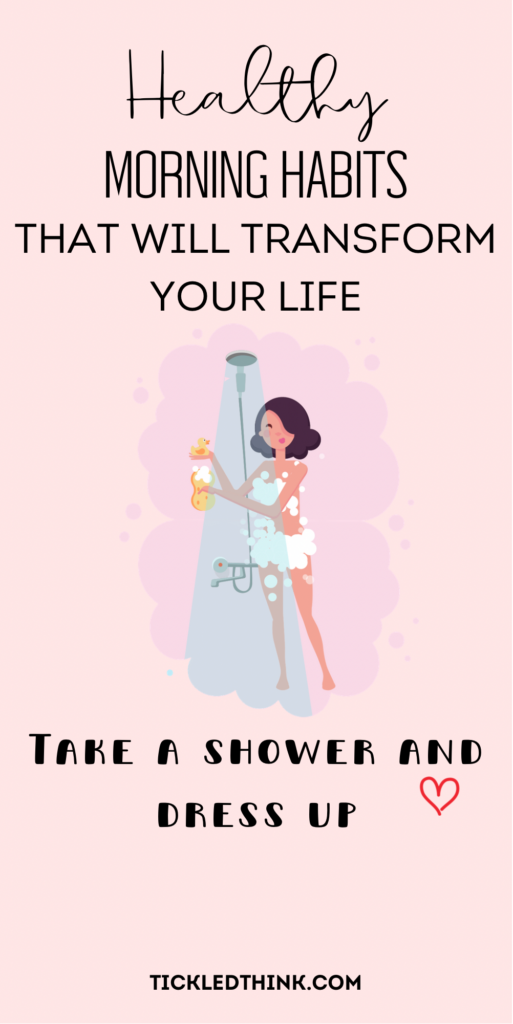 Plan your day – write down all the tasks that you want to accomplish for the day. This will help you be more focused on what actions and steps you need to take to accomplish those tasks.
Read or listen to something motivational and encouraging – whenever I have a big day at work or a project that needs to be finished before the day ends, doing this is super helpful. It just helps me feel more motivated and ready.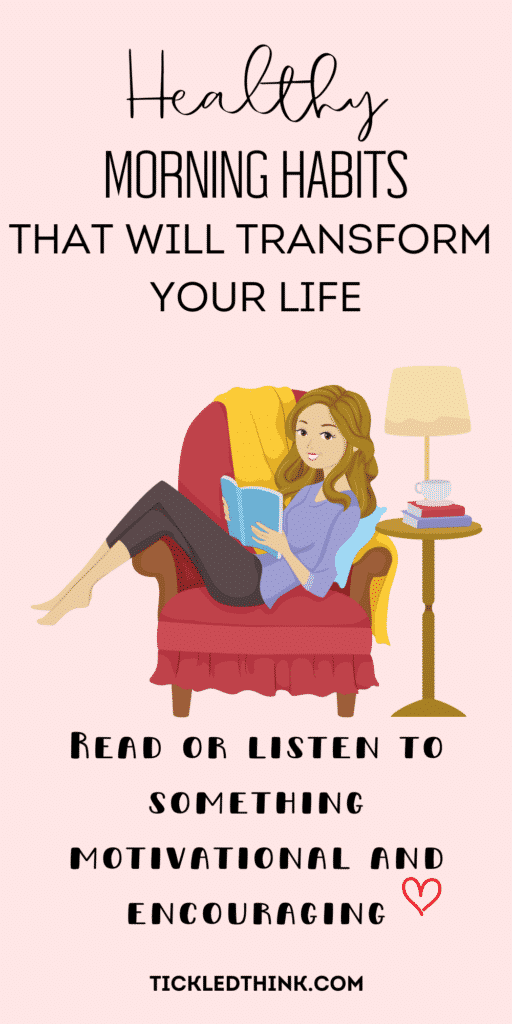 Be consistent with your morning routine – remember that this will only work if you do it all the time. Being consistent with your routine will help develop good habits that'll improve your mental health and help reframe your mindset and be more positive.
These are just some of the habits that worked for me. It's best to choose a routine that you love and really works for you, in that way it will be so much easier for you to stick with it. Hope this helps you out!