THIS POST CONTAINS AFFILIATE LINKS. Please click here for the disclaimer.
I used to work graveyard shifts from 8pm to 5am, While a quick caffeine fix has always helped me in pulling of an all-nighter consistently but it certainly didn't help me hide my dark circles (panda eyes). So that's when I learned that concealers are my best friend. So, whether you are using it to hide blemishes or redness, then there's no denying that a concealer is a must have for you. And if you think that you have to spend a lot of money just to buy a perfect concealer then, think again. We've rounded up some 5 amazing yet affordable concealers for you. Take a look.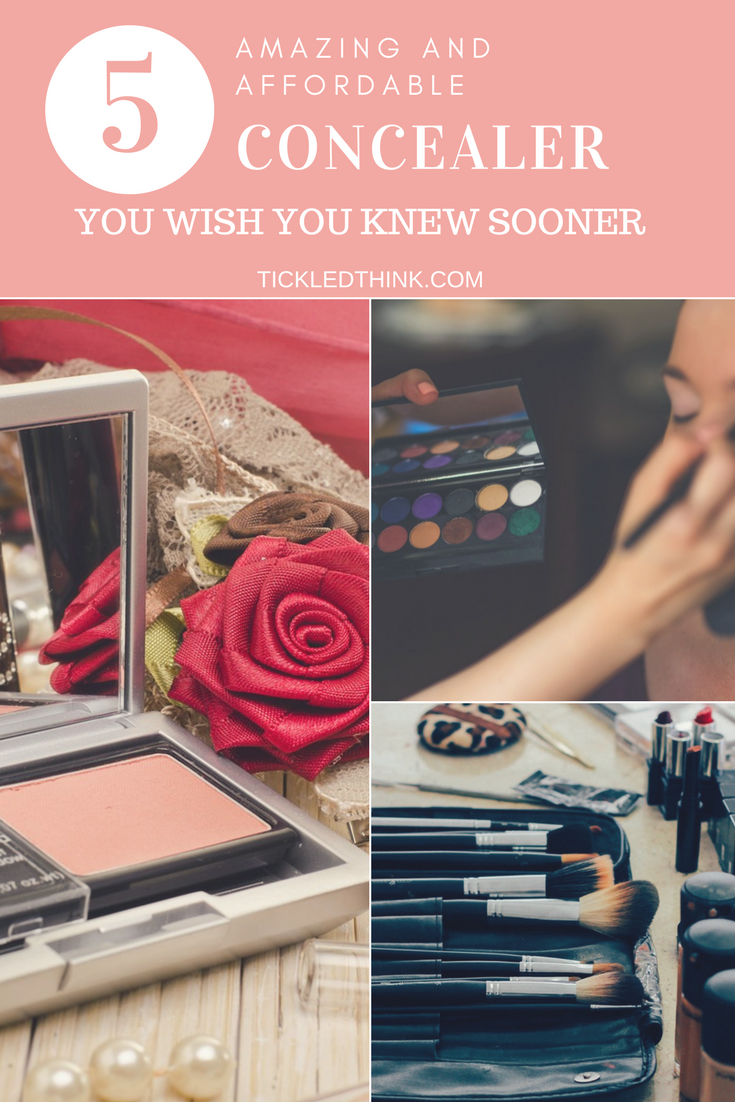 This concealer is certainly amazing! Even if your skin gets oily throughout the day this product will definitely stay intact. It provides a lightweight creamy consistency that will give you a medium coverage but you can still build it up to a high coverage and the great thing is, it won't look cakey. Perfect, right?
L'Oreal Pro Glow has a very thin consistency that blends perfectly with absolutely zero dryness. It just gives your under-eyes the most natural finish. The formula of this product is great, it's very hydrating, doesn't drag when applying and has a very lightweight feel that doesn't crease into your fine lines.
This concealer has gotten alot of amazing reviews from beauty bloggers and now I understand why. It's just so easy to blend, it's not too thin or too thick. It gives you the perfect coverage plus it is very long lasting. This concealer also brightens up your under-eye and is perfect for covering redness and blemishes.
LA Girl Pro Conceal HD Concealer
If you are constantly looking for a concealer that easily blends and glides smoothly on the skin, then you're probably going to like this one. Pro conceal is easily absorbed by the skin because of its creamy and opaque consistency, and not only that, it also does a perfect job in concealing all our blemishes. The coverage it gives is in between light to medium coverage.
No Filter Concealers
The No Filter Concealers gives you a medium to full coverage depending of course on how much you apply. It's lightweight yet still very creamy. Once you start blending it, it just sinks right into your skin and gives you a natural finish.
Do you have any favorites on this list? If not, leave a comment below on what concealers you use. I would love to try it.