When it comes to eyeshadows, there are literally hundreds to choose from. There's nothing not to love about so many blendable shades in one easy palette but unfortunately, some eyeshadow palettes may be a tad expensive. And if you're on a tight- budget purchasing those high-end eyeshadows may not be the best thing to do. I totally understand you! I know how it feels and that's the reason why I always look for amazing makeup dupes that are not only budget-friendly but are also as amazing as the high-end products. So, if you are like me, you are certainly in for a treat! I have gathered 5 of the best eyeshadow dupes, that are practical, budget-friendly and works as well as the expensive eyeshadows. Check out this list!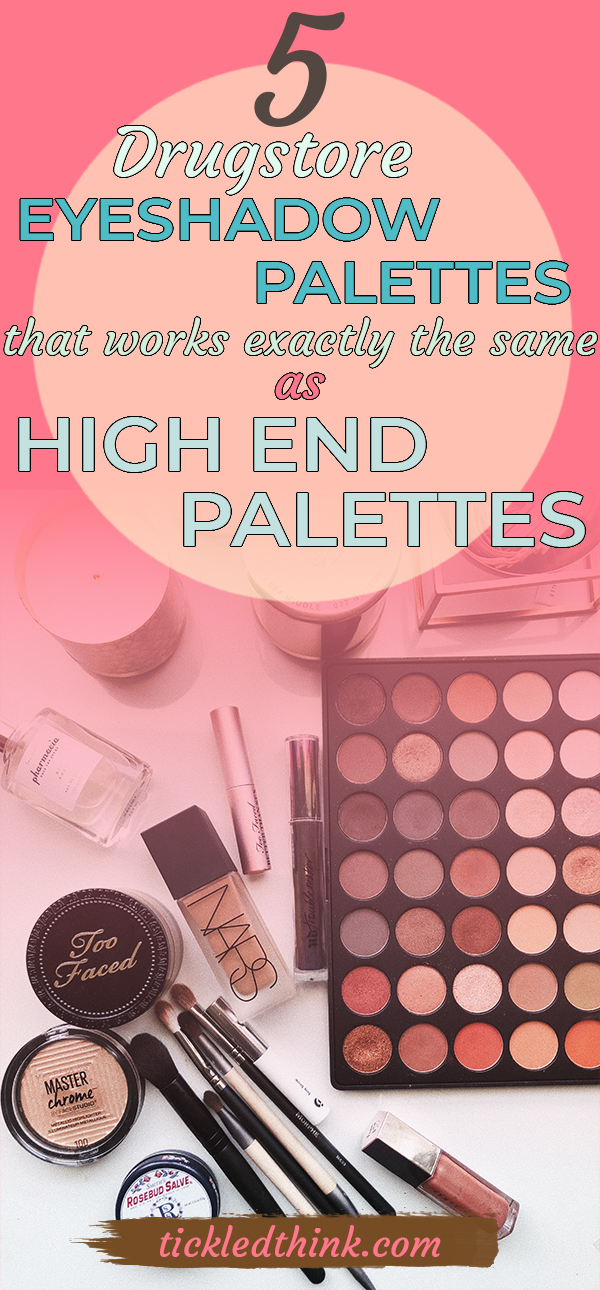 Urban Decay Naked Palette VS NYX Warm Neutrals Palette

The Urban Decay Naked Palette is probably one of everyone's favorite eyeshadow. It's certainly legendary but it can also be very pricey. If you are not looking to pay $54 for that Palette then you might want to try the NYX Warm Neutrals Palette instead, for just $17.99, you can practically get the same look for a more budget-friendly price.
Dior Reviver Backstage Pros Illuminating Neutrals Eye Palette 001 VS Catrice The Essential Nude Collection Eyeshadow Palette
The $72 Dior Eye Palette has the perfect shimmery neutral shades. It is also highly pigmented and very easy to blend but let's admit it, spending $72 is not the most practical thing to do especially if you are trying to save money, so, why not go for something a lot more budget-friendly? The Catrice The Essential Nude Collection Eyeshadow Palette offers very similar shades, it's also very blendable and highly pigmented and the great thing is, you can get this for just $10. The packaging may not be as fancy as the Dior but for $10, it is surely worth it!
Anastasia Beverly Hills Modern Renaissance Eyeshadow Palette VS NYX Ultimate Multi-Finish Shadow Palette in Warm Rust
The Anastasia Modern Renaissance Palette has been everyone's favorite and you really can't blame them. It just has the most beautiful shades and has amazing quality but sadly, it may cost you $55. So, why not go for something that has the same look and will only cost $20? The NYX Palette in Warm Rustoffers that – it is highly pigmented for a drugstore product plus the pans are actually bigger than the Anastasia Modern Renaissance.
Kylie Cosmetics the Bronze Palette VS Morphe 350-35 Color Natural Glow Eyeshadow Palette
Kylie Cosmetics has been receiving so much love since the day it came out, especially the bronze palette. The colors on these palettes are just beautiful. If you love that bronzy look and would be willing to splurge $52 then definitely try this palette. But if you're looking for something more budget-friendly then I would highly suggest trying Morphe 350- 35 Color Natural Glow Eyeshadow Palette. There's so many shades to choose from and it will only cost you $23.
Naked 3 Palette VS Makeup Revolution Redemption Eyeshadow Palette in Iconic 3
Another cult favorite, The Naked 3 Palette. If you're into rose gold shades and chocolate caramel browns then this is perfect for you. Although it may cost you $66 but it is still certainly worth the price! However, if you're not willing to splurge, you might want to check out the Makeup Revolution Redemption Eyeshadow Palette in Iconic 3 because it's honestly the perfect dupe for the Naked 3 palette. It has incredibly similar shades and you can get this palette for only $8.73.
You don't always have to spend a lot of money to achieve the perfect makeup look, all you have to do is to look for the best alternatives. Alternatives that are practical, budget-friendly and works incredibly the same as their expensive counterparts. So, try these items and let me know what you think!
Do you have anything to add on this list? Let me know in the comment section below, I would love to hear from you!