Summer is almost here ladies, and we all know that most of us women wants to be in great shape before it comes. We like to keep our bodies toned especially for summer season. However, losing weight is not always as easy as 1,2,3. There's just no magic pill that will easily make all those extra pounds go away.
But of course, you are not alone; most of us go through the same struggle with weight loss. Thankfully, there are small simple changes that we can easily do that will make a big difference in our weight loss plan. That's why today, I have gathered 8 of those simple weight loss hacks that are effective, easy and will surely help prep your body for summer.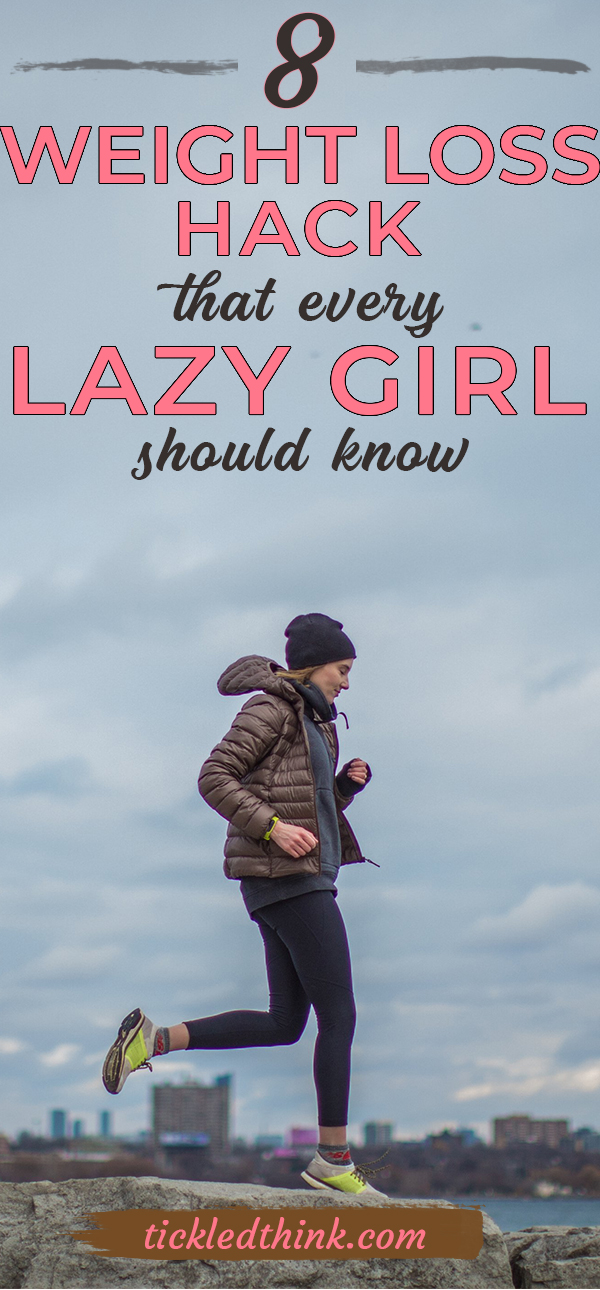 Avoid loose and baggy clothing
This is one of the simplest mistakes that I've made. When I was gaining so much weight, I started to wear very loose clothing, I preferred sweats over pants. This made me lose sight of my own body. It kinda gives you this illusion that you are thinner than you are, hence you tend to overeat. So as much as possible, stop hiding from baggy clothes, this will make you more aware of your current weight and what you are eating.
[irp posts="1226″ name="8 foods that can help you lose weight fast"]
Take time to chew your food
Studies show, that your brain takes about 20 minutes to recognize that your stomach is full. If you don't take time to chew your food, imagine how much extra calories you can consume in that time period. Taking time to chew your food will allow your body more time to register that your full -helping you avoid overeating.
Avoid eating off a bag
Letting yourself eat chips or crackers in huge bags often leads to you consuming more than what you intended – you're more likely to overserve yourself. So instead of eating off a bag, try serving your snacks on plates instead, this will surely help you stick to one serving.
Use small plates
Tricking your minds can be really powerful. Eating off small plates can easily trick you into thinking that you are eating more since those food portions looks larger on smaller plates. This will help you trick your mind that you are eating more with less food. Great, right?
Avoid drinking sodas and other sugary drinks
Cutting off sugary drinks will not only help you lose weight faster, this also has great benefits to your health. Studies show that sodas contribute to a number of health problems, such as obesity and diabetes. Go for a glass of water instead! If you are tired of drinking plain old boring water, try creating your own detox water, it's healthier plus it will have great impact on your weight loss plan.
You can also check out this link
[irp posts="2127″ name="5 detox waters that can help in burning belly fat"]
Practice mindfulness
This means eating with no distractions, no tv or cellphones. Studies show that being distracted or "multitasking while eating" leads to us consuming more than what we're supposed to. So next time, eat at the table, put down your phone, turn off your tv and pay more attention to what you're eating – this will keep you from sabotaging your diet.
Put all healthy foods in plain sight
We tend to eat more of the foods that are visible and easily accessible to us. I realized that when I was placing all my junk food in an area where I can just easily grab it, it lead to me consuming more junk food everyday. We often go for food choices that are convenient for us, so instead of placing a bowl full of sweets, swap it for a bowl of fruits instead and you will definitely see changes.
Give yourself credit
"What your mind can conceive, your body can achieve"
Instead of putting yourself down, give yourself credit for even the smallest milestone. Oftentimes, if you tend to criticize yourself you will end up feeling discouraged and eventually you'll quit.
So, be positive, encourage yourself and believe that you will achieve your goal weight, this will boost your motivation and your commitment to stick to your diet and exercise.
[irp posts="1202″ name="4 Amazing Springtime Detox Water to help you Lose Weight"]
These tricks and changes are not only simple but they are also certainly effective. So try them today and let me know what you think!
Do you have anything that you would like to add? Let me know in the comment section below or send me an email, I would love to hear from you!