Shoes can either make or break your outfit. They can play a major role on how your entire outfit is perceived. The last thing that we want to happen is to have so much going on while wearing the wrong pair of shoes.
Of course, we are free to wear any shoes that we like however if polishing your outfit is important to you, then be sure to pick the right pair of shoes that will complement your entire outfit. But thankfully there are shoes (or essential shoes as we like to call it) that will help polish any of your outfits instantly. This way you won't have to spend half of your time trying each pair you have available in your closet, you can just easily refer back to these. So, let me share to you 4 must have shoes to help you out.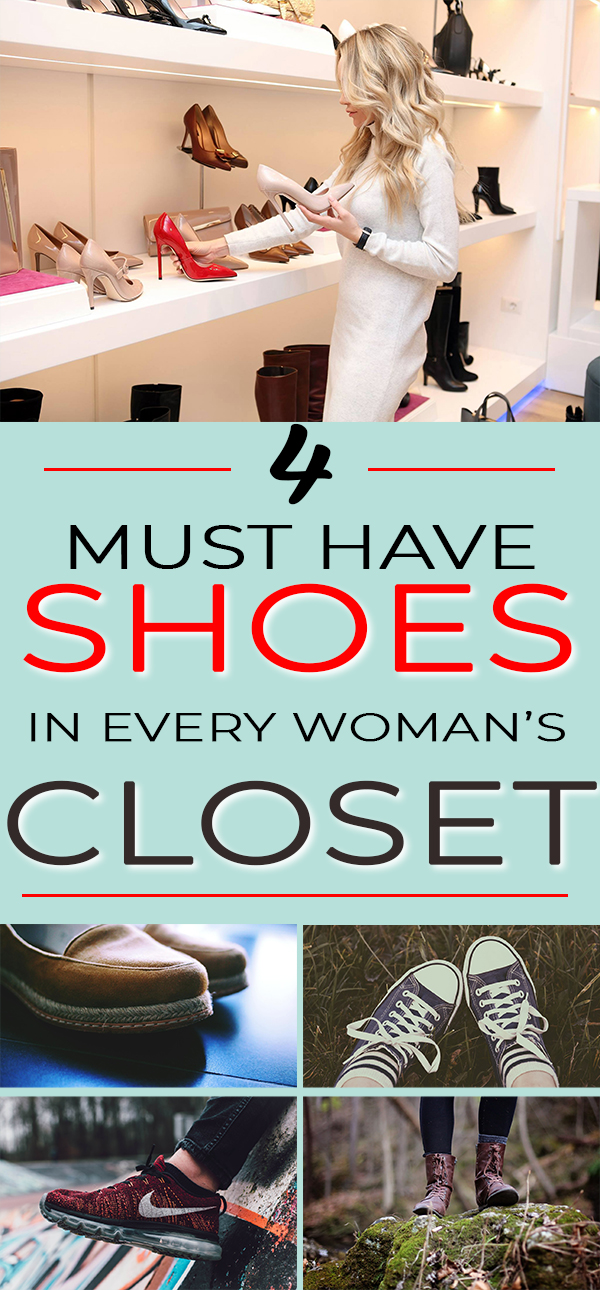 White Sneakers
Every woman in the world needs a pair of white sneakers in their wardrobe. This is probably the most flexible and easiest working shoes in your closet. Why? Because they literally go with anything. From jeans to mini dresses. This is definitely a go to for us women. You can never go wrong with white sneakers.
Loafers
If you want to instantly polish your outfit without sacrificing comfort, then definitely go for Loafers. You can pair them with almost anything that you own; it's definitely a no brainer essential.
Chelsea Boots
A pair of Chelsea Boots can easily make any boring outfit pop, it just adds a rock star feeling to it. They are certainly simple (easy to wear) yet iconic. You can pair them with just about anything. From Overalls to dresses to skinny jeans, a pair of Chelsea Boots will definitely give your outfit that extra push.
Athletic Sneakers
I definitely believe that everyone needs a good pair of sneakers. This pair of shoes can easily take you from the gym to out with your friends in just a snap. It's certainly an essential. You can never go wrong with this trend. You can pair it with leather leggings to pants, or if you want to pull off an all-black ensemble, you can easily wear it with your bright sneakers and your good to go!
What about you? What type of shoes are your go to? Leave a comment below or send me an email. We would love to hear from you!