Our skin goes through a lot. From breakouts to beauty experimenting, that's why it's important for us to reward it with lots of care. That's the reason why I love taking 20 -30 minutes a day to treat my skin to a nice sheet mask. It's one of my favorite ways to relax because they are very easy to use, it only requires very little time while giving your skin all the nutrients needed. Plus, it's not as pricey as getting a spa appointment.
It's also one of the best ways to help brighten our skin or even hydrate it. Whether you have dry, oily skin or you could use some extra exfoliation, there is always a sheet mask available for you. Sheet masks come in a range of prices too, so no matter what your budget is, you will still be able to find a sheet mask to take care of your skin's needs.
So, if you haven't tried using a sheet mask then today is the perfect time! Treat yourself to an at-home facial. Everyone can benefit from using a sheet mask; the tricky part is to find the perfect sheet mask suited for you.
To help you out, I have decided to gather 6 brilliant sheet masks for your skin type and needs. Check them out!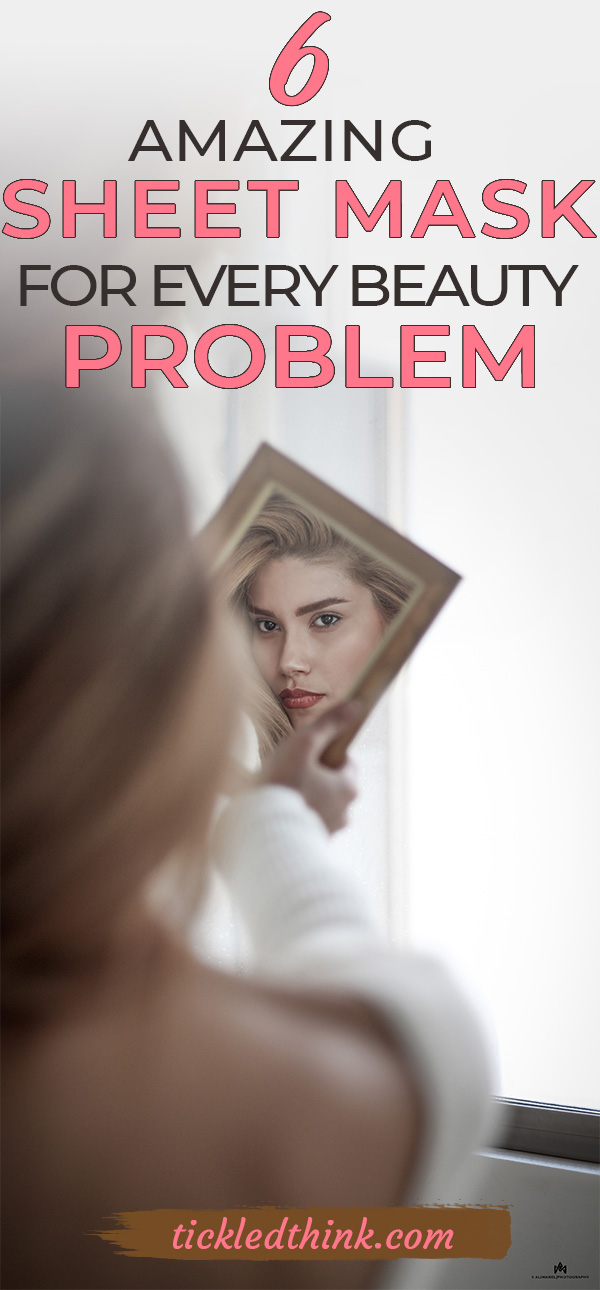 If you haven't had any sleep:
Tony Moly Mud Mask Sheet
If you're not getting enough sleep but you still want to look radiant in the morning then you should certainly try this sheet mask.  This will easily pull dirt from your pores and control oil while not drying out your face. Your face will look refreshed after using it – making you look like you had the best beauty sleep.
For dull and dry skin:
Patchology Exfoliate FlashMasque Sheet Mask
If you have a dull and dry skin you will certainly be amazed at what this sheet mask can do. This sheet mask gently removes dead skin cells while also hydrating your dry skin. You will definitely feel it's working as soon as you put it on. After taking the mask off your skin will feel softer and it will look brighter, evened out and hydrated. Your dry skin will love this sheet mask.
When you're in the middle of having a breakout:
Rodial Snake Oxygenating and Cleansing Bubble Mask
This bubble mask generates bubbles to remove dirt, dead skin cells and excess oil – revealing a brighter looking complexion. This mask is perfect if you're having breakouts since the bubbles remove the dirt and oil that are causing those breakouts. This mask will leave you with a smooth, radiant and breakout free skin.
When your skin is in need of hydration:
Tatcha Luminous Deep Hydration Lifting Mask
I know that Tatcha can be a tad expensive but you can never go wrong with their products, especially their sheet mask. So, if you're willing to splurge then definitely give this sheet mask a try.
When you're moisturizer isn't doing enough to keep your skin hydrated then this sheet mask is certainly for you. Your skin will feel so plump and hydrated and it will make your skin look brighter.
When you haven't got time for a facial:
Estee Lauder Advanced Night Repair Concentrated Recovery Powerfoil Mask
I know that this mask is a bit pricey as well but trust me, this will work wonders to your skin. This mask is infused with the advanced night repair serum that does amazing things to our skin. Your skin will feel absolutely rejuvenated when it's done. Your skin just glows after using it. Totally worth every penny!
If you have sensitive skin:
Dr. Jart+ Water Replenishment Cotton Sheet Mask
If you have super sensitive skin then you might want to try this one. It comes with a very generous amount of serum that doesn't feel sticky or tacky – very water-based. This mask is incredibly gentle and is very cooling on the skin. It instantly cools and calms your skin while hydrating it for days.  This will make your face look refreshed and alive. It locks in your skin's moisture content and plumps your skin for a very youthful look.
Achieving a healthy and glowing skin is not something that happens overnight. It takes consistency and effort but with the help of these items, we are one step closer. So, start giving your skin a treat by using these items and let me know how it goes!
What about you? Do you have any sheet mask favorite? Let me know in the comment section below or send me an email, I would love to hear from you!