If you are constantly using styling tools and other harsh chemicals then you might have left your hair looking damaged and fuzzy, but of course, you're not alone. We are completely on the same boat. I have always worn my hair in a ponytail because it tends to get frizzy if I let it down.
And you know what I hate most on a humid summer day? It's when your perfectly blown-out hair can turn into a hot mess as soon as you step out from the air conditioning. We all know that there are thousands of hair products available in the market claiming that they will help you get the perfect hair in an instant but ended up doing the complete opposite. I honestly have tried hair products that made my hair even worse.
That's why today, I have decided to make a list of hair products that will absolutely make your hair silky smooth and solve your hair dilemmas.
So, keep reading!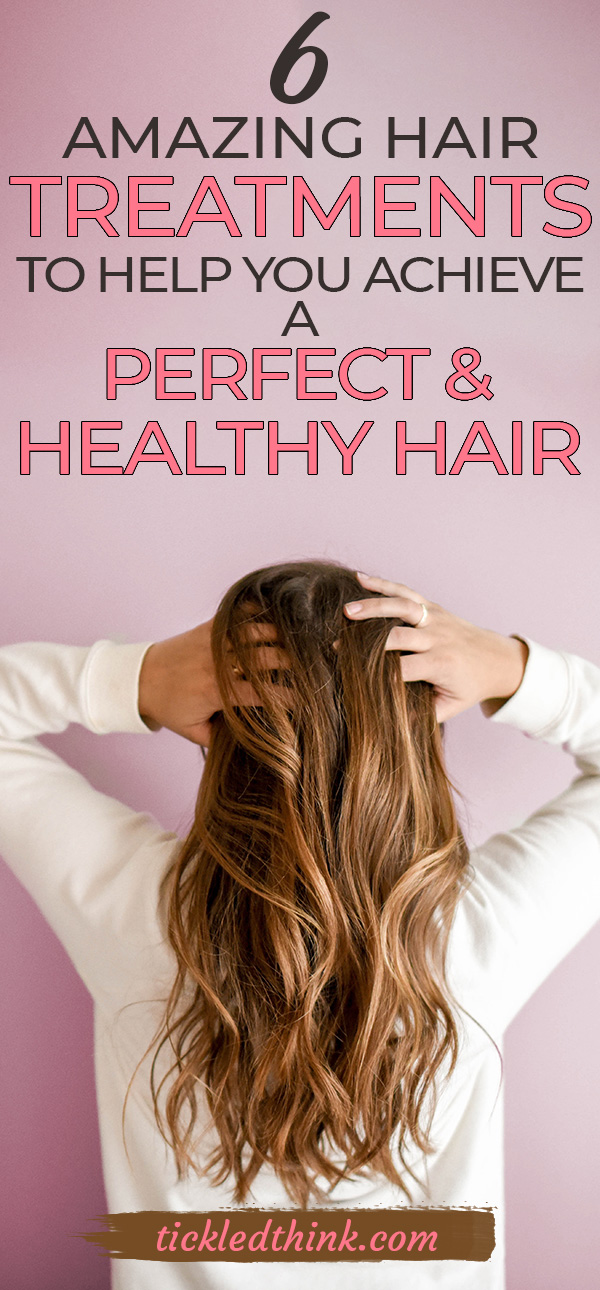 For those split ends:
Oribe Split End Seal
If you hate dealing with split ends then you should definitely invest in a product like this. It's an ultra-gentle cleanser for ultra-beautiful color. Packed with high-tech ingredients – it targets the most damaged areas of your hair and gives it intense moisture. It also protects your hair to keep the good stuff in and prevents any future damage from the environment. Your Strands will surely be silky smooth and healthy.
Give your hair some moisture:
Moroccan oil Intense Hydrating Mask
This is the best treat to give your hair, its super easy and quick. It's basically just a five-minute hair mask. Moroccan Oil Intense Hydrating Mask is a creamy deep conditioner formulated for medium to thick, dry hair. It deeply hydrates and conditions your hair while improving its texture, shine, and manageability.
Say goodbye to frizz:
OUAI Anti-Frizz Hair Sheets
I don't know about you but I just get so annoyed when my hair gets frizzy, especially after just washing it. If you feel the same way then you are in for a treat. You can say goodbye to that frizzy hair with OUAI. It contains anti-frizz sheets that will solve the frizziness problems. It will easily fight dry, frizzy, static-prone hair. But not only that, it will also leave your hair silky smooth. Anti-Frizz Hair Sheets can be your new secret weapon for combating frizz and flyaways.
Boost shine:
Rusk Designer Collection Sheer Brilliance Smoothing & Shining Polisher
If you want to achieve a silky smooth hair, this product is definitely perfect for you. It's packed with moisturizing ingredients to condition and protect overstressed damaged hair. With just a few drops it will make your hair soft, manageable and of course, shiny for days.  It doesn't leave your hair feeling oily or sticky at all.
Get silky smooth:
Bumble + Bumble Hairdresser's Invisible Oil
You can kiss frizziness goodbye by using this product. Unlike any other oils, this oil does not feel greasy, and it absorbs immediately – leaving it very soft. It keeps your hair smooth and manageable. Definitely, a must have if you are looking for an oil that will keep your hair soft and smooth.
If you want your hair to grow faster:
SUGARBEARHAIR VITAMINS
I have heard so many great things about this product. Sugar Bear Hair vitamins are not only soft and delicious chewy hair vitamins, they are also vegetarian and cruelty-free. They're flavored with natural berries for a sweet taste. Just chew and swallow 2 gummy bears a day to get all the nutrients needed to achieve your hair goals. Unlike the conventional large, gross vitamins, these are super easy to take and are gentle on your stomach.
With all the curling, straightening and constant change of hair color, we end up constantly damaging our hair. It's time to give your hair a treat by using these amazing products. So, try these today and let me know how it goes!