I understand the frustration of having oily skin – it just feels like your face has its permanent glaze. Your makeup usually slides off and breakouts are inevitable. When you have oily skin you may have to work a lot harder than people with normal skin to get the beauty look that you want and I know how hard it is to find the best makeup and skincare products suited for that skin type. The market is just full of misinformation and products that just mess up your skin. There are products that are way too harsh, stripping off your skin's moisture and leaving it dehydrated.
That's why today, I've decided to gather 8 oil-fighting makeup products that you should incorporate into your daily makeup routine to solve your oily skin problems. These oily skin makeup products will help make your matte dreams a reality.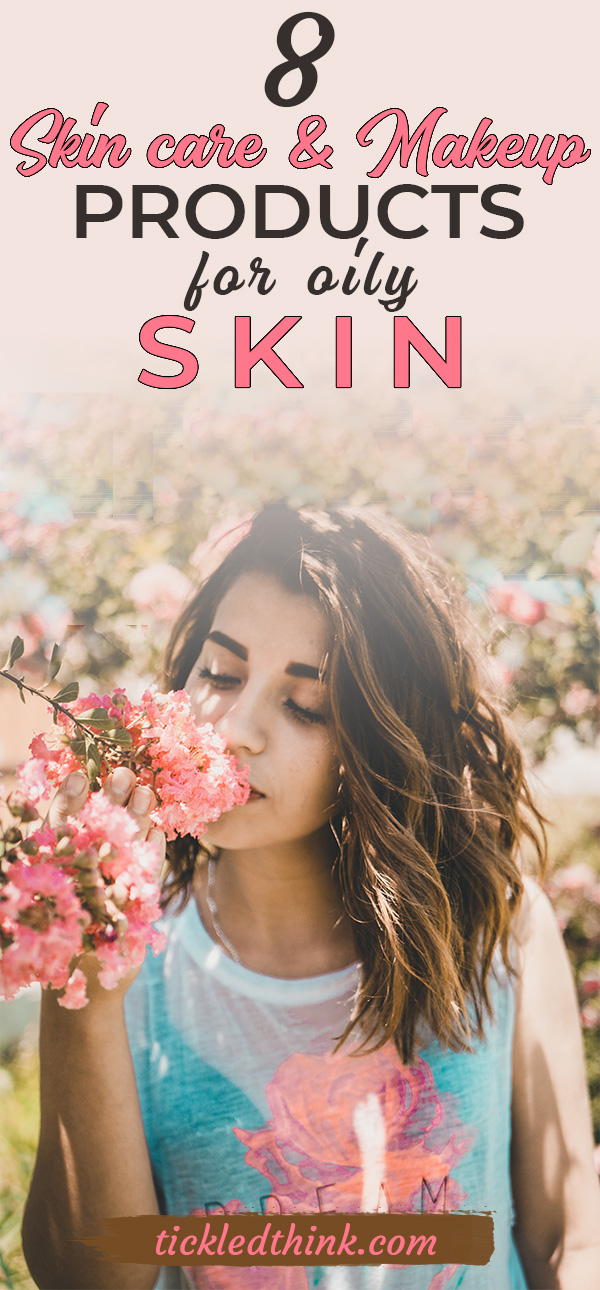 Dermalogica Dermal Clay Cleanser
This Cleanser contains a formula that helps remove dead cell debris and prevents future breakouts. This cleanser will remove the excess oil from your skin without leaving it dry or tight. Your skin will feel balanced and refreshed after using this cleanser. It will feel extra clean and smooth without a trace of dryness or tightness.
Eltamd UV Clear Broad-Spectrum SPF
If you're looking for the perfect sunscreen without the fear of having breakouts then you might want to consider using this product. This product is just amazing – it doesn't sting, burn or cause any skin reaction. It absorbs quickly and doesn't feel sticky, greasy or tacky. It's no surprise why a lot of oily girls out there swear by this product.
BareMinerals Original Foundation Broad Spectrum
This loose powder foundation gives you the most natural-looking coverage. It blurs everything from your pores to your acne scars, yet it still has a slight luminosity to it, so your face doesn't look flat or dry. Its powder foundation is buildable so you can use less coverage if you want your skin to breathe a little. This will feel totally weightless when applied yet completely evens out your complexion.
The Body Shop Seaweed Oil-Control Day Cream
If you want to keep the oil away then you must try this product. This gel-like day cream will glide on easily and absorbs into the skin in a flash without a trace of greasiness. It is also very mattifying, preventing the dreaded shine from appearing and providing a great base for makeup.
M.A.C Blot Powder/Pressed
Want something that keeps the oil away but also needs a little more coverage? Check out the M.A.C Blot Powder/Pressed. It is a very finely milled pressed powder, so you only need the smallest amount to set your makeup or use it to blot and soak up your oil. It's perfect for touching up your face – it takes away the shine, adds coverage and keeps you looking fresh all day.
Drunk Elephant Beste No.9 Jelly Cleanser
This cleanser works like magic. It's very gentle, but it removes every speck of makeup. It removes makeup without burning your eyes or over drying your skin. This cleanser is free from chemicals, perfect for those who have sensitive skin. This will leave your skin feeling so soft and supple.
Maybelline Fit Me Matte + Poreless Foundation
This foundation contains blurring micro-powders that erases pores and absorbs oil for a naturally matte and poreless-looking finish. The Maybelline foundation is definitely very smooth and lightweight. This product really stands true to its claim of being a "poreless foundation" as it really hides the pores by covering them instead of sitting in them.
Tatcha Original Aburatorigami Japanese Blotting Papers

This is by far the best blotting paper. They remove oil without touching makeup and it does not leave a white cast on the skin. They do an amazing job of absorbing oil – instantly turning translucent when using it. You only need one sheet for your whole face, so it's definitely worth the price.
With thousands of products available in the market, it's so easy to get lost in all the misinformation and end up using the wrong the product. The key is to pay attention to your skin's needs – learn what type of skin you have, work with what need's improvement and only choose the items suited for you. With patience, consistency and using the right products – you will definitely achieve a healthier and glowing skin.
What about you? What's your favorite skin care and makeup product? Let me know in the comment section below or send me an email, I would love to hear from you!