A collection of inspirational empathy quotes that'll inspire you to learn to understand other people and be compassionate and sensitive to other people's feelings.
According to the Cambridge dictionary, empathy is defined as, the ability to share someone else's feelings or experiences by imagining what it would be like to be in that person's situation.
Being compassionate and showing empathy is one of the most important and powerful traits we can have as human beings.
It allows us to be aware and sensitive to other people's feelings, emotions, and what they are going through.
We don't always have to go through the same things that they have gone through in order for us to show empathy and compassion.
Often, all it takes is for us to be there for them, be sensitive to what they are feeling, and really listen.
Most of the time, we are guilty of thinking that we are already listening, when in fact, we are not really hearing everything that they are saying because either our minds have already drifted or we are already too occupied formulating a reply to the conversation.
May these quotes on empathy below inspire you to practice empathy more and cultivate this trait to help you become a better person.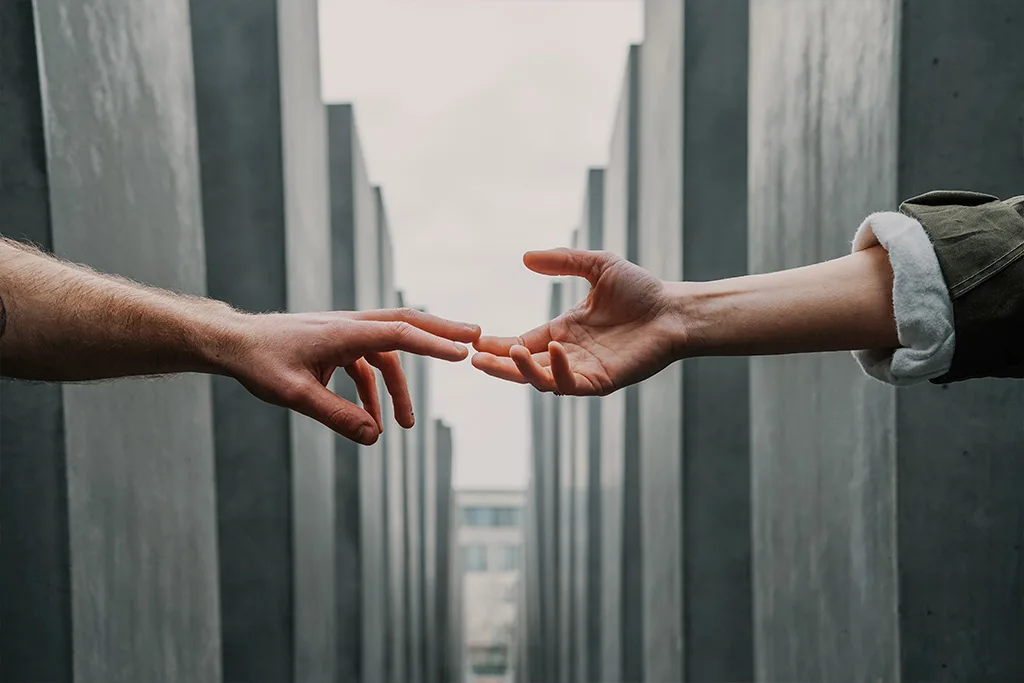 Empathy Quotes and Sayings
All I ever wanted was to reach out and touch another human being not just with my hands but with my heart.
— Tahereh Mafi
Empathy is about finding echoes of another person in yourself.
— Mohsin Hamid
for there is nothing heavier than compassion. Not even one's own pain weighs so heavy as the pain one feels with someone, for someone, a pain intensified by the imagination and prolonged by a hundred echoes.
— Milan Kundera
Empathy begins with understanding life from another person's perspective. Nobody has an objective experience of reality. It's all through our own individual prisms.
— Sterling K. Brown
We must learn to regard people less in the light of what they do or omit to do, and more in the light of what they suffer.
— Dietrich Bonhoeffer
The great gift of human beings is that we have the power of empathy.
— Meryl Streep
When people talk, listen completely. Most people never listen.
— Ernest Hemingway
empathy is like a universal solvent. Any problem immersed in empathy becomes soluble.
— Simon baron-cohen
Empathy is the starting point for creating a community and taking action. It's the impetus for creating change.
— Max Carver
Sometimes all a person wants is an empathetic ear; all he or she needs is to talk it out. Just offering a listening ear and an understanding heart for his or her suffering can be a big comfort.
— Roy T. Bennett
The opposite of anger is not calmness, its empathy.
— Mehmet Oz
To perceive is to suffer.
— Aristotle
In my view, the best of humanity is in our exercise of empathy and compassion. It's when we challenge ourselves to walk in the shoes of someone whose pain or plight might seem so different than yours that it's almost incomprehensible.
— Sarah McBride
Too often we underestimate the power of a touch, a smile, a kind word, a listening ear, an honest compliment, or the smallest act of caring, all of which have the potential to turn a life around.
— Leo Buscaglia
Empathy is about standing in someone else's shoes, feeling with his or her heart, seeing with his or her eyes. Not only is empathy hard to outsource and automate, but it makes the world a better place.
— Daniel H. Pink
Whenever you are about to find fault with someone, ask yourself the following question: What fault of mine most nearly resembles the one I am about to criticize?
— Marcus Aurelius
When you start to develop your powers of empathy and imagination, the whole world opens up to you.
— Susan Sarandon
Famous Empathy Quotes
I call him religious who understands the suffering of others.
― Mahatma Gandhi
I think we all have empathy. We may not have enough courage to display it.
— Maya Angelou
Empathy is connection; it's a ladder out of the shame hole.
— Brené Brown
Wherever there is a human being there is an opportunity for kindness.
— Seneca
Empathy is a special way of coming to know another and yourself.
— Carl R. Rogers
Only the development of compassion and understanding for others can bring us the tranquility and happiness we all seek.
— Dalai Lama
The only way to change someone's mind is to connect with them from the heart.
— Rasheed Ogunlaru
Empathy is seeing with the eyes of another, listening with the ears of another, and feeling with the heart of another.
— Alfred Adler
When a good man is hurt all who would be called good must suffer with him.
— Euripides
You can only understand people if you feel them in yourself.
— John Steinbeck
The struggle of my life created empathy – I could relate to pain, being abandoned, having people not love me.
— Oprah Winfrey
Empathy is the ability to step outside of your own bubble and into the bubbles of other people.
— C. Joybell
Empathy is the greatest virtue. From it, all virtues flow. Without it, all virtues are an act.
— Eric Zorn
Empathy is simply listening, holding space, withholding judgment, emotionally connecting, and communicating that incredibly healing message of you're not alone.
— Brene Brown
Nobody cares how much you know until they know how much you care.
— Theodore Roosevelt
Leadership is about empathy. It is about having the ability to relate to and connect with people for the purpose of inspiring and empowering their lives.
— Oprah Winfrey
Related Posts:
Inspiring Empathy Quotes
Resolve to be tender with the young, compassionate with the aged, sympathetic with the striving, and tolerant of the weak and the wrong. Sometime in life you will have been all of these.
— George Washington Carver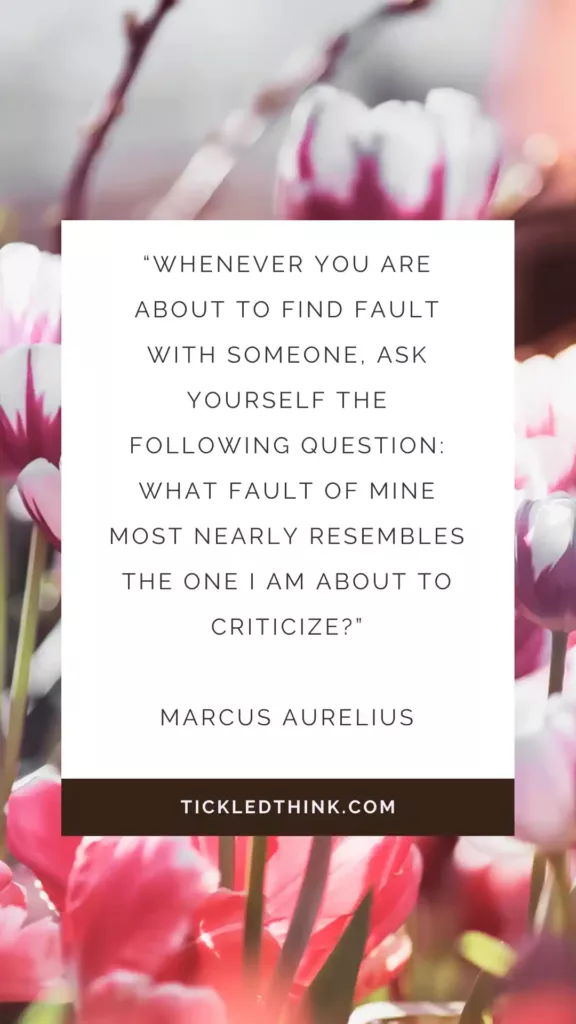 The seeds of care and empathy are built into every human being and a variety of soils and fertilizers will allow those same seeds to grow and flourish.
— Gudjon Bergmann
Some people think only intellect counts: knowing how to solve problems, knowing how to get by, knowing how to identify an advantage and seize it. But the functions of intellect are insufficient without courage, love, friendship, compassion, and empathy.
— Dean Koontz
Every compassionate act makes large the world.
— Mary Anne Radmacher
Men build too many walls and not enough bridges.
— Joseph Fort Newton
We think we listen, but very rarely do we listen with real understanding, true empathy. Yet listening, of this very special kind, is one of the most potent forces for change that I know.
— Carl Rogers
I do not ask the wounded person how he feels, I myself become the wounded person.
— Walt Whitman
Empathy is like giving someone a psychological hug.
— Lawrence J
The only time you look in your neighbor's bowl is to make sure that they have enough. You don't look in your neighbor's bowl to see if you have as much as them.
— Louis C.K.
Empathy is really the opposite of spiritual meanness. It's the capacity to understand that every war is both won and lost. And that someone else's pain is as meaningful as your own.
— Barbara Kingsolver
If there is any one secret of success, it lies in the ability to get the other person's point of view and see things from his angle as well as your own.
— Henry Ford
Are you proud of yourself tonight that you have insulted a total stranger whose circumstances you know nothing about?
— Harper Lee
It's very difficult to design something for someone if you have no empathy.
— Stewart Butterfield
Empathy means both understanding others on their own terms and bringing them within the orbit of one's own experience.
— Jacob A. Belzen
Feeling too much is a hell of a lot better than feeling nothing.
— Nora Roberts
Walk with me for a while, my friend, you in my shoes, I in yours, and then let us talk.
— Richelle E. Goodrich
…treat people with understanding when you can, and fake it when you can't
until you do understand.
— Kim Harrison
Thought-provoking Quotes on Empathy
Remember that everyone you meet is afraid of something, loves something and has lost something.
— H. Jackson Brown
Reading is an exercise in empathy; an exercise in walking in someone else's shoes for a while.
— Malorie Blackman
Empathy represents the foundation skill for all the social competencies important for work.
— Daniel Goleman
I don't know whether your heart ever necessarily changes, but time changes the way that you perceive the world. And you just hope it gives you more empathy and all those other things.
— Mark Knopfler
I believe empathy is the most essential quality of civilization.
— Roger Ebert
Stories teach us empathy. They reveal to us ourselves in the skins of others.
— Justin Simien
Empathy is the lovefire of sweet remembrance and shared understanding.
— John Eaton
Human morality is unthinkable without empathy.
— Frans de Waal
Empathy is a tool for building people into groups, for allowing us to function as more than self-obsessed individuals.
— Neil Gaiman
An exchange of empathy provides an entry point for a lot of people to see what healing feels like.
— Tarana Burke
A prerequisite to empathy is simply paying attention to the person in pain.
— Daniel Goleman
True contentment comes with empathy.
— Tim Finn
Empathy is full presence to what's alive in the other person at this moment.
— John Cunningham
I know it might sound weird, but empathy is one of the greatest creators of energy. It's counterintuitive because it's selfless.
— Angela Ahrendts
Empathy depends not only on one's ability to identify someone else's emotions but also on one's capacity to put oneself in the other person's place and to experience an appropriate emotional response.
— Charles G. Morris
We admire elephants in part because they demonstrate what we consider the finest human traits: empathy, self-awareness, and social intelligence. But the way we treat them puts on display the very worst of human behavior.
— Graydon Carter
More Quotes About Empathy
Judge tenderly, if you must. There is usually a side you have not heard, a story you know nothing about, and a battle waged that you do not have to fight.
— Traci Lea Larussa
It's not so much the journey that's important; as is the way that we treat those we encounter and those around us, along the way
— Jeremy Aldana
Empathy is born out of the old biblical injunction 'Love the neighbor as thyself.'
— George Mcgovern
If you judge people, you have no time to love them.
— Mother Teresa
No one reaches out to you for compassion or empathy so you can teach them how to behave better. They reach out to us because they believe in our capacity to know our darkness well enough to sit in the dark with them.
— Brené Brown
If you look into someone's face long enough, eventually you're going to feel that you're looking at yourself.
— Paul Auster
Before you criticize a man, walk a mile in his shoes. That way, when you do criticize him, you'll be a mile away and have his shoes.
— Steve Martin
When you show deep empathy toward others, their defensive energy goes down, and positive energy replaces it. That's when you can get more creative in solving problems.
— Stephen Covey
It is true that I am endowed with an absurd sensitiveness, what scratches others tears me to pieces.
— Gustave Flaubert
All advocacy is, at its core, an exercise in empathy.
— Samantha Power
A child is not born with affection, adoration, and kindheartedness. A person accrues empathy and sympathy from experiencing our own pain.
— Kilroy J. Oldster
Each person you meet
is an aspect of yourself,
clamoring for love.
— Eric Micha'el Leventhal
Empathy is the greatest virtue. From it, all virtues flow. Without it, all virtues are an act.
— Eric Zorn
If you want more kindness in the world, put some there.
— Zero Dean
Sooner or later in life, we will all take our own turn being in the position we once had someone else in.
— Ashly Lorenzana
To embrace suffering culminates in greater empathy, the capacity to feel what it is like for the other to suffer, which is the ground for unsentimental compassion and love.
— Stephen Batchelor
Empathy isn't just listening, it's asking the questions whose answers need to be listened to. Empathy requires inquiry as much as imagination. Empathy requires knowing you know nothing. Empathy means acknowledging a horizon of context that extends perpetually beyond what you can see.
— Leslie Jamison
Which of these empathy quotes inspired you the most?
More Inspirational Quotes for You to Enjoy