These inspirational and eye-opening selfishness quotes will remind you of the consequences of being selfish and inspire you to become a better person.
Imagine a world where each of us only cares about ourselves, how awful, lonely and unhappy that would be?
Yes, there are circumstances where being selfish can be a good thing. Depending on the situation, selfishness can be good for you but you must assess these circumstances carefully.
Just don't forget to remind yourself that if you do what you can, small or big, to help, comfort, and take care of others, you are not only making the world a better place but you are also allowing yourself to grow, improve and find lasting peace and happiness.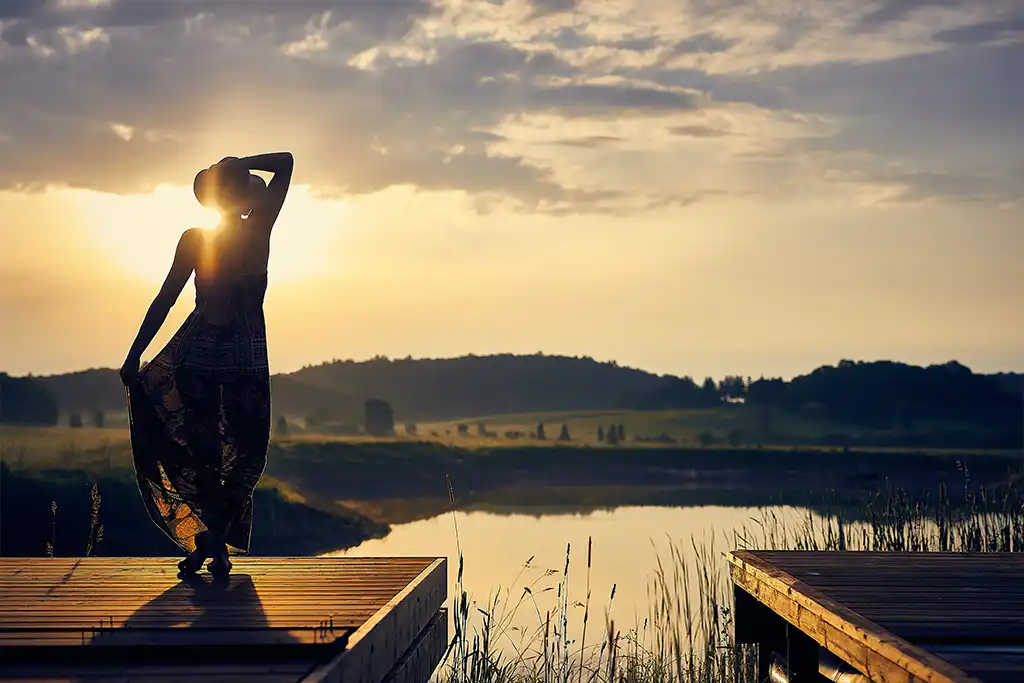 Selfishness Quotes and Sayings
Self-absorption in all its forms kills empathy, let alone compassion. When we focus on ourselves, our world contracts as our problems and preoccupations loom large. But when we focus on others, our world expands. Our own problems drift to the periphery of the mind and so seem smaller, and we increase our capacity for connection – or compassionate action.
— Daniel Goleman
Great achievement is usually born of great sacrifice, and is never the result of selfishness.
In an individual, selfishness uglifies the soul; for the human species, selfishness is extinction.
— David Mitchell
Selfishness is the greatest curse of the human race.
— William E. Gladstone
Selfishness is not living as one wishes to live, it is asking others to live as one wishes to live.
— Oscar Wilde
Trees bear fruits only to be eaten by others; the fields grown grains, but they are consumed by the world. Cows give milk, but she doesn't drink it herself – that is left to others. Clouds send rain only to quench the parched earth. In such giving, there is little space for selfishness.
— Munshi Premchand
Manifest plainness,
Embrace simplicity,
Reduce selfishness,
Have few desires.
— Lao Tzu
Selfishness must always be forgiven you know, because there is no hope of a cure.
— Jane Austen
Your conscience is the measure of the honesty of your selfishness.
Listen to it carefully.
— Richard Bach
The poison of selfishness destroys the world.
— Catherine of Siena
Selfish— a judgment readily passed by those who have never tested their own power of sacrifice.
— George Eliot
The sin which is indulged to the greatest extent, which separates us from God and produces so many spiritual disorders, and which are contagious, is selfishness.
— Ellen G. White
If there is one thing I dislike, it is the man who tries to air his grievances when I wish to air mine.
— P.G. Wodehouse
If you wish to travel far and fast, travel light. Take off all your envies, jealousies, unforgiveness, selfishness and fears.
— Cesare Pavese
Wise Selfishness Quotes
A red rose is not selfish because it wants to be a red rose. It would be horribly selfish if it wanted all the other flowers in the garden to be both red and roses.
— Oscar Wilde
Selfish persons are incapable of loving others, but they are not capable of loving themselves either.
— Erich Fromm
Almost every sinful action ever committed can be traced back to a selfish motive. It is a trait we hate in other people but justify in ourselves.
— Stephen Kendrick
Selfish people also tend to have victim mindsets… Their actions plant seeds of loneliness; then they cry upon the blooming.
— Steve Maraboli
A man is nothing more than the things he does to get what he wants.
— Hal Ackerman
Suppose you were the last one left? Suppose you did that to yourself?
— Cormac McCarthy
We all should rise, above the clouds of ignorance, narrowness, and selfishness.
— Booker T. Washington
The subsistence mentality of a person is a prison in which his personal joy is detained. If you want to live in joy, you don't live for yourself alone. Live for others too.
— Israelmore Ayivor
Give up your selfishness, and you shall find peace; like water mingling with water, you shall merge in absorption.
— Sri Guru Granth Sahib
Glory, built on selfish principles, is shame and guilt.
— William Cowper
It's enough to indulge and to be selfish but true happiness is really when you start giving back.
— Adrian Grenier
It is interesting how the selfish, the ignorant, and the constantly angry all tend to be the same person.
— Wayne Gerard Trotman
Everyone wants to help the world, but first and foremost everyone wants to help oneself.
— Maria Karvouni
Selfishness comes from poverty in the heart, from the belief that love is not abundant.
— Don Miguel Ruiz
Related Posts:
Eye-Opening Selfishness Quotes
The selfishness must be discovered and understood before it can be removed. It is powerless to remove itself, neither will it pass away of itself. Darkness ceases only when light is introduced; so ignorance can only be dispersed by Knowledge; selfishness by Love.
— James Allen
Every man must decide whether he will walk in the light of creative altruism or in the darkness of destructive selfishness.
— Martin Luther King, Jr.
Selfishness is the biggest form of helplessness as it makes the person blind so much that he fails to search his true self for being always in the lurch.
— Anuj Somany
This idea of selfishness as a virtue, as opposed to generosity: That, to me, is unnatural.
— Jessica Lange
Selfishness is the making a man's self his own centre, the beginning and end of all he doeth.
— John Owen
To feel much for others and little for ourselves; to restrain our selfishness and exercise our benevolent affections, constitute the perfection of human nature.
— Adam Smith
Selfishness is that detestable vice which no one will forgive in others, and no one is without in himself.
— Henry Ward Beecher
Our world is drowning in a sea of self-centeredness. You can make yourself quite unique right away by leaving this ocean of selfishness and choosing to be curious about other people.
— John Bytheway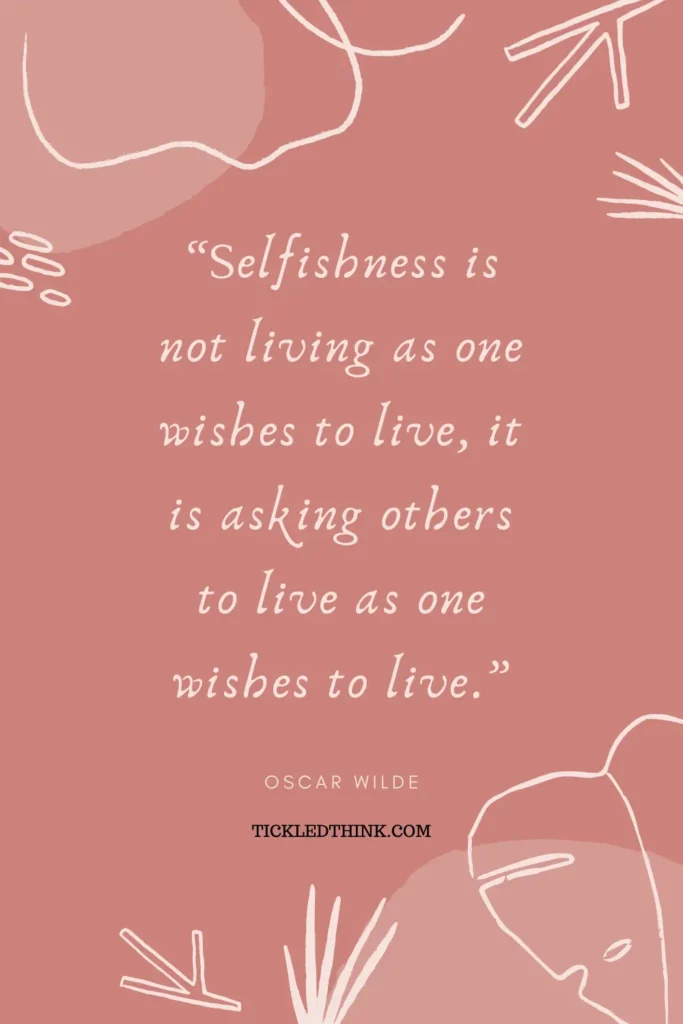 Selfishness is one of the qualities apt to inspire love.
— Nathaniel Hawthorne
All sympathy not consistent with acknowledged virtue is but disguised selfishness.
— Samuel Taylor Coleridge
A man is called selfish not for pursuing his own good, but for neglecting his neighbor's.
— Richard Whately
Courtesy is only a thin veneer on the general selfishness.
— Honore de Balzac
A selfish man is a thief.
— Jose Marti
If selfishness is the key to being miserable, then selflessness must be the key to being happy!
— Joyce Meyer
Inspirational Selfishness Quotes To Stop Being Selfish
Selfishness and greed, individual or national, cause most of our troubles.
— Harry S. Truman
Foolish, selfish people are always thinking of themselves and the result is always negative. Wise persons think of others, helping them as much as they can, and the result is happiness. Love and compassion are beneficial both for you and others. Through your kindness to others, your mind and heart will open to peace.
— Dalai Lama
Every small, unselfish action nudges the world into a better path. An accumulation of small acts can change the world.
— Robin Hobb
Generally speaking, the most miserable people I know are those who are obsessed with themselves; the happiest people I know are those who lose themselves in the service of others…By and large, I have come to see that if we complain about life, it is because we are thinking only of ourselves.
— Gordon B. Hinckley
God creates us free, free to be selfish, but He adds a mechanism that will penetrate our selfishness and wake us up to the presence of others in this world, and that mechanism is called suffering.
— William Nicholson
Marriage takes your whole heart; selfish people can't pull it off.
— Helen Hunt
In every class of society, gratitude is the rarest of all human virtues.
— Wilkie Collins
Sympathizing and selfish people are alike, both given to tears.
— Leigh Hunt
Giving yourself some loving attention is not selfish. It is sensible. If you feel loved and cherished–even if it is only by yourself–then you will have more love to give to others, too.
— Penelope Quest
Selfish people are, by definition, those whose activities are devoted to bringing themselves happiness. Yet. . . these selfish people are far less likely to be happy than those whose efforts are devoted to making others happy.
— Bernard Rimland
The spirit of arrogance most definitely makes you shine. It paints a bright red target on your own forehead.
— Criss Jami
One of the greatest diseases is to be nobody to anybody.
— Mother Teresa
No man is more cheated than the selfish man.
— Henry Ward Beecher
Selfishness is weakness. But loving and caring for others is a position of power beyond anything we can possibly imagine.
— Joel Osteen
More Selfish People Quotes and Quotes About Selfishness
Selfishness is blind.
— Mahatma Gandhi
Selfishness at the expense of others' happiness is demonism.
— Henry Ward Beecher
Take the selfishness out of this world and there would be more happiness than we should know what to do with.
— Henry Wheeler Shaw
As selfishness and complaint pervert the mind, so love with its joy clears and sharpens the vision.
— Helen Keller
Selfishness stops the flow of blessings to you and others.
— Brenda Johnson Padgitt
Love is the most selfish of all the passions.
— Alexandre Dumas
Selfishness creates greed and greed destroys the soul.
— Zarina Bibi
Selfish people try to keep or get things but they lose people.
— Hannah Garrison
The selfish man suffers more from his selfishness than he from whom that selfishness withholds some important benefit.
— Ralph Waldo Emerson
People wrapped up in themselves make very small packages.
— Jessica Kennedy
Thorough selfishness destroys or paralyzes enjoyment. A heart made selfish by the contest for wealth is like a citadel stormed in war, utterly shattered.
— Henry Ward Beecher
I think marriage becomes a great mirror. My selfishness comes out in my marriage all the time.
— Mike Fisher
Being selfish to me means that you have to look out for yourself and you don't have to sacrifice.
— Herbie Mann
Selfishness is really self destruction in slow motion.
— Neal A. Maxwell
Which of these selfishness quotes resonated with you the most?
More inspirational quotes for you to enjoy