A collection of the best finding yourself quotes to inspire you in your journey through self-discovery.
Discovering yourself and finding yourself in life is vital in living a fulfilled and meaningful life.
However, going through the process of self-discovery and finding oneself may seem daunting and impossible at times.
But you must remember that finding yourself is not one time thing, it's not something that we can just go through once and just forget about it after. It's a lifelong process.
You are constantly growing and changing, that's why it's best to always spend some time with yourself, check in with how you're feeling, and allow some time for self-reflection.
And if you feel lost and don't know how to find yourself yet, it's okay.
Don't beat yourself up. Remind yourself instead, that finding yourself it's not something that you can just do and figure out overnight. It's a journey and it's not a straight path.
So instead of stressing and worrying about it, breathe, allow yourself to live in the present moment, and enjoy what is happening in front of you.
Also, keep reminding yourself to not be afraid to try something new. Do that thing that you've always wanted to do. Step out of your comfort zone.
Take action, challenge yourself, make mistakes, learn, grow – I believe that is the best way to discover and find yourself in life.
May these quotes about finding yourself help you on that journey.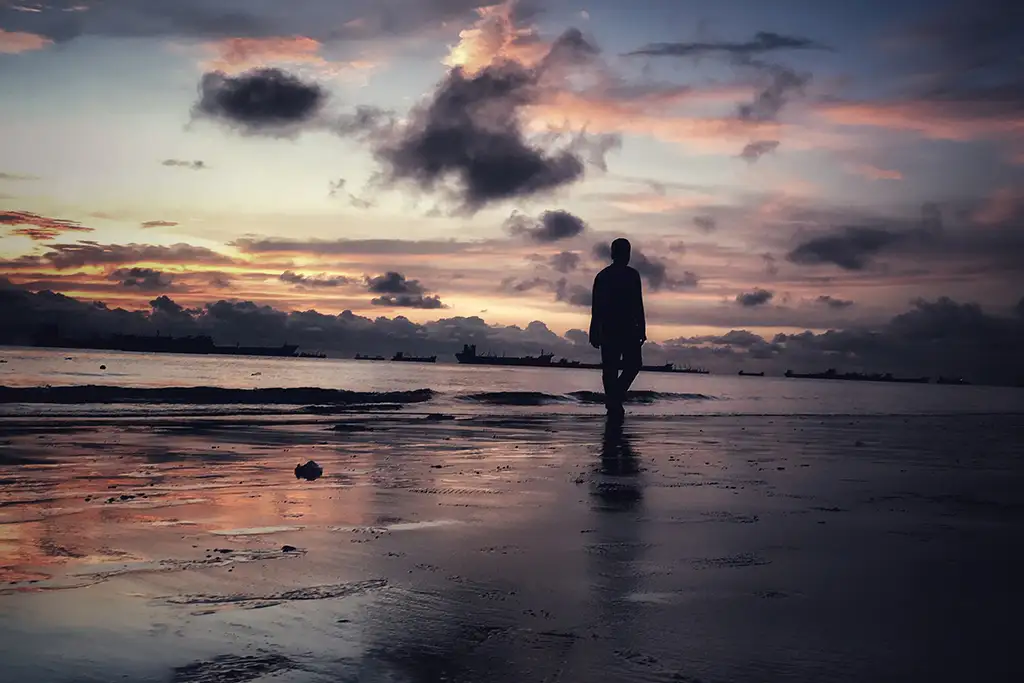 Finding yourself quotes and sayings
Knowing others is intelligence; knowing yourself is true wisdom.
— Lao Tzu
I went to the woods because I wished to live deliberately, to front only the essential facts of life, and see if I could not learn what it had to teach, and not, when I came to die, discover that I had not lived.
— Henry David Thoreau
It is not only the most difficult thing to know oneself, but the most inconvenient one, too.
— H.W. Shaw
Your vision will become clear only when you can look into your own heart. Who looks outside, dreams; who looks inside, awakes.
— Carl Jung
Be who you are, and find yourself so you can be your own person and enjoy life with no regret.
— Bonnie Zackson Kour
I long, as does every human being, to be at home wherever I find myself.
— Maya Angelou
You will recognize your own path when you come upon it, because you will suddenly have all the energy and imagination you will ever need.
— Jerry Gilles
Find yourself first-like yourself first-love yourself FIRST & friendship & love will naturally find YOU.
— Mandy Hale
To find yourself, think for yourself.
— Socrates
You've got to know yourself so you can at last be yourself.
— D. H. Lawrence
There are three things extremely hard: steel, a diamond, and to know one's self.
— Benjamin Franklin
A person often meets his destiny on the road he took to avoid it.
— Jean de La Fontaine
Should we say the self, once perceived, becomes the soul?
— Theodore Roethke
For most men life is a search for the proper manila envelope in which to get themselves filed.
— Clifton Fadiman
Not until we are lost do we begin to understand ourselves.
— Henry David Thoreau
Your real self may be hiding somewhere, look for it within, when you find yourself, you can freely be what you want to be.
— Michael Bassey Johnson
Quotes about finding yourself in life
Somehow, we'll find it. The balance between whom we wish to be and whom we need to be. But for now, we simply have to be satisfied with who we are.
— Brandon Sanderson
When you fight yourself to discover the real you, there is only one winner.
— Stephen Richards
Don't worry about finding your soul mate. Find yourself.
— Jason Evert
A man who finds no satisfaction in himself will seek for it in vain elsewhere.
— La Rochefoucauld
You have no need to travel anywhere. Journey within yourself, enter a mine of rubies and bathe in the splendour of your own light.
— Rumi
It doesn't matter how many times you leave, it will always hurt to come back and remember what you once had and who you once were. Then it will hurt just as much to leave again, and so it goes over and over again. Once you've started to leave, you will run your whole life.
— Charlotte Eriksson
Your work is to discover your world and then with all your heart give yourself to it.
— Buddha
If you want to find the trail, if you want to find yourself, you must explore your dreams alone. You must grow at a slow pace in a dark cocoon of loneliness so you can fly like wind, like wings, when you awaken.
— Francesca Lia Block
I wasn't searching for something or someone….I was searching for me.
— Carrie Bradshaw
I think you travel to search and you come back home to find yourself there.
— Chimamanda Ngozi Adichie
If a man happens to find himself, he has a mansion which he can inhabit with dignity all the days of his life.
— James A. Michener
Sometimes when you lose your way, you find YOURSELF.
— Mandy Hale
People who fit don't seek. The seekers are those that don't fit.
— Shannon L. Alder
Your real self may be hiding somewhere, look for it within, when you find yourself, you can freely be what you want to be.
— Michael Bassey Johnson
The best way to find yourself is to lose yourself in the service of others.
— Gandhi
You've got to find yourself first. Everything else'll follow.
Related Posts:
Inspirational finding yourself quotes
What you discover on your own is always more exciting than what someone else discovers for you – it's like the marriage between romantic love and an arranged marriage.
— Terrence Rafferty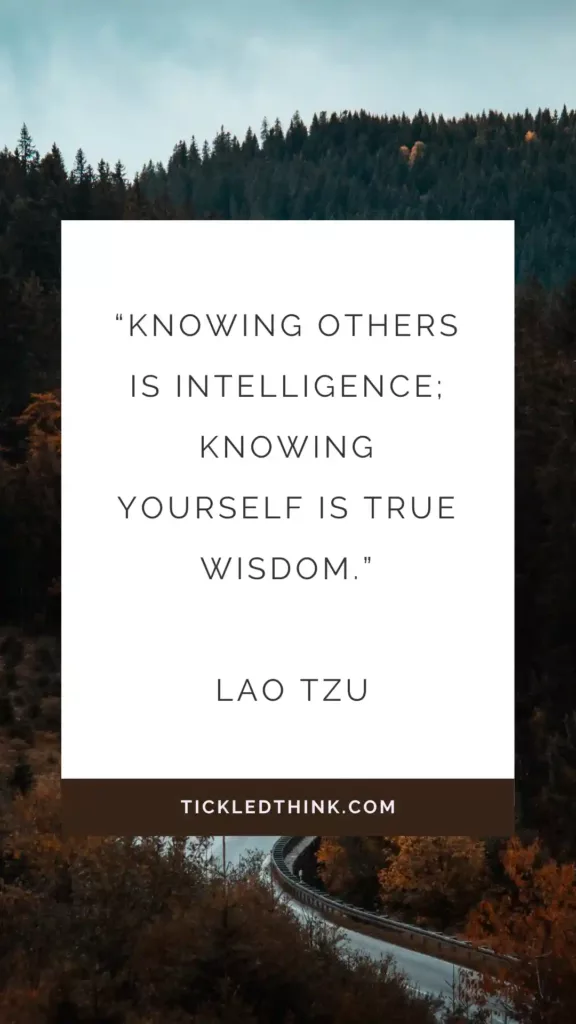 One must know oneself. If this does not serve to discover truth, it at least serves as a rule of life, and there is nothing better.
— Blaise Pascal
You can always find the sun within yourself if you will only search.
— Maxwell Maltz
The story ends up being a journey of self-discovery.
— Elijah Wood
One's destination is never a place, but a new way of seeing things.
— Henry Miller
Not all dreamers are winners, but all winners are dreamers.
— Mark Gorman
Whatever it takes to find the real you, don't be daunted if the rest of the world looks on in shock.
— Stephen Richards
If you're being ignored, that's a good time to concentrate on finding yourself and creating your own mystery.
— Lykke Li
Each man's life represents a road toward himself.
— Herman Hesse
One does not 'find oneself' by pursuing one's self, but on the contrary by pursuing something else and learning through discipline or routine… who one is and wants to be.
— May Sarton
The only journey is the journey within.
— Rainer Maria Rilke
Know, first, who you are, and then adorn yourself accordingly.
— Epictetus
It takes courage to grow up and become who you really are.
— E.E Cummings
Men can starve from a lack of self-realization as much as they can from a lack of bread.
— Richard Wright
We only become what we are by the radical and deep-seated refusal of that which others have made of us.
— Jean-Paul Sartre
Someday, somewhere – anywhere, unfailingly, you'll find yourself, and that, and only that, can be the happiest or bitterest hour of your life.
— Pablo Neruda
Thought-provoking quotes about finding yourself
At the center of your being you have the answer; you know who you are and you know what you want.
— Lao Tzu
First find the man in yourself if you will inspire manliness in others.
— Amos Bronson Alcott
It's not about finding a home so much as finding yourself.
— Jason Behr
The only way to find yourself is when you start being true to everyone around you.
— Unknown
Find the love you seek, by first finding the love within yourself. Learn to rest in that place within you that is your true home.
— Sri Sri Ravi Shankar
I feel the older I get, the more I'm learning to handle life. Being on this quest for a long time, it's all about finding yourself.
— Ringo Starr
The greatest explorer on this earth never takes voyages as long as those of the man who descends to the depth of his heart.
— Julien Green
Finding oneself and one's path is like waking up on a foggy day. Be patient, and presently the fog will clear and that which has always been there can be seen. The path is already there to follow.
— Rasheed Ogunlaru
Lose yourself wholly; and the more you lose, the more you will find.
— Catherine Of Siena
There's only so much you can do of trying, finding yourself very close to getting a part and then not getting it.
— Dominic Cooper
We lose ourselves in things we love. We find ourselves there, too.
— Kristin Martz
You never find yourself until you face the truth.
— Pearl Bailey
I will not "find myself" because I have always been right here, I will get to know myself instead.
— Lidia Longorio
You really have to look inside yourself and find your own inner strength, and say, 'I'm proud of what I am and who I am, and I'm just going to be myself.
— Mariah Carey
Breaking apart from someone you love very much can be unbearably painful, but finding yourself again can be a beautiful thing if you do your solitude right.
— Grace Chatto
Be who you are, and find yourself so you can be your own person and enjoy life with no regret.
— Bonnie Zackson Koury
But the self is not something one finds, it is something one creates.
— Thomas Szasz
When you make the finding yourself – even if you're the last person on Earth to see the light – you'll never forget it.
— Carl Sagan
Life isn't about finding yourself. Life is about creating yourself.
— George Bernard Shaw
Deep finding yourself quotes and sayings
When your world falls apart and you're left with just yourself, you're forced to discover who you are without all the beliefs, expectations, views, & self-image provided by some teacher or system. The calculating mind gives way to the intuitive mind, Knowing without Thinking.
— Gabrielle Roth
Role models are only of limited use. For no-one is as important, potentially powerful and as key in your life and world as you.
— Rasheed Ogunlaru
All scars bring us closer to our deeper Self.
— Bert McCoy
A person often meets his destiny on the road he took to avoid it.
— Jean de La Fontaine
Know thyself means this, that you get acquainted with what you know, and what you can do.
— Menander
You ask me who I am and why I am, but you don't know who you are yourself. Tell me, how could you understand who or what I am if you don't understand yourself?
— Kaylee Stepkoski
The first step to becoming what God made you to be is to stop worrying about what others want you to be.
— Rick Warren
It is one thing to lose people you love. It is another to lose yourself. That is a greater loss.
— Donna Goddard
When you combine hard work, creativity, and self-determination things start to happen.
— Sophia Amoruso
There is only one corner of the universe you can be certain of improving, and that's your own self.
— Aldous Huxley
In life if you have not done enough to create yourself, you will never be able to find yourself.
— Amit Kalantri
Life isn't always about finding yourself. More often than not, it's about discovering who God created you to be.
— David A.R. White
All men should strive to learn before they die, what they are running from, and to, and why.
— James Thurber
Find yourself and you will find your freedom.
— Gillian Duce
Your time is limited, so don't waste it living someone else's life.
— Steve Jobs
You cannot dream yourself into a character; you must hammer and forge yourself one.
— James A. Froude
Find your mirror and take great notes.
— Bert McCoy
You didn't just find a self out there waiting. You had to make one. You had to create who you wanted to be.
— Brit Bennett
Being transgender is more than just medical books and everything, procedures. It's something spiritual in which you're finding yourself and really discovering who you are and learning to love yourself.
— Jazz Jennings
Don't spend all of your time trying to FIND yourself. Spend your time CREATING yourself into a person that you'll be proud of.
— Sonya Parker
Following our inner compass takes courage, but beyond our deepest fears lies a world of wisdom to help us conquer them, clearing a new path of possibilities.
— Danielle Kloberdanz
Committing yourself is a way of finding out who you are. A man finds his identity by identifying.
— Robert Terwilliger
Before you find out who you are, you have to figure out who you aren't.
— Iyanla Vanzant
If in trouble, focus on where you want to be rather than where you are!
— Somya Kedia
Finding happiness is like finding yourself. You don't find happiness, you make happiness. You choose happiness. Self-actualization is a process of discovering who you are, who you want to be and paving the way to happiness by doing what brings you the most meaning and contentment to your life over the long run.
— David Leonhardt
Which of these finding yourself quotes inspired you the most?
More inspirational quotes for you to enjoy