An inspiring collection of possibility quotes to remind you that you are capable of so much more than you think and inspire you to act and make your dreams a reality.
When you are faced with one disappointment after another, when you're going through storms and experience pain and failure, it's so easy to feel hopeless and start thinking that changing and improving your life is impossible.
It's so easy to believe all the impossible without realizing that your life is full of so many possibilities.
All you have to do is to look past the pain, the hurt, the failures, the disappointments and open your eyes to hope and you will see that everything that you want to achieve is still possible.
Life is filled with many possibilities. Yes, that may sound cliche but it's definitely true. Don't let all the bad things and the bad breaks cloud your mind and stop you from going after the impossible and achieving your goals.
Remind yourself that the possibilities are endless and you are capable of doing great things.
We have gathered quotes about possibilities below and possibility quotes in the hopes of inspiring you to go after your dreams and give you the spark of motivation and determination that you need to get up and take action.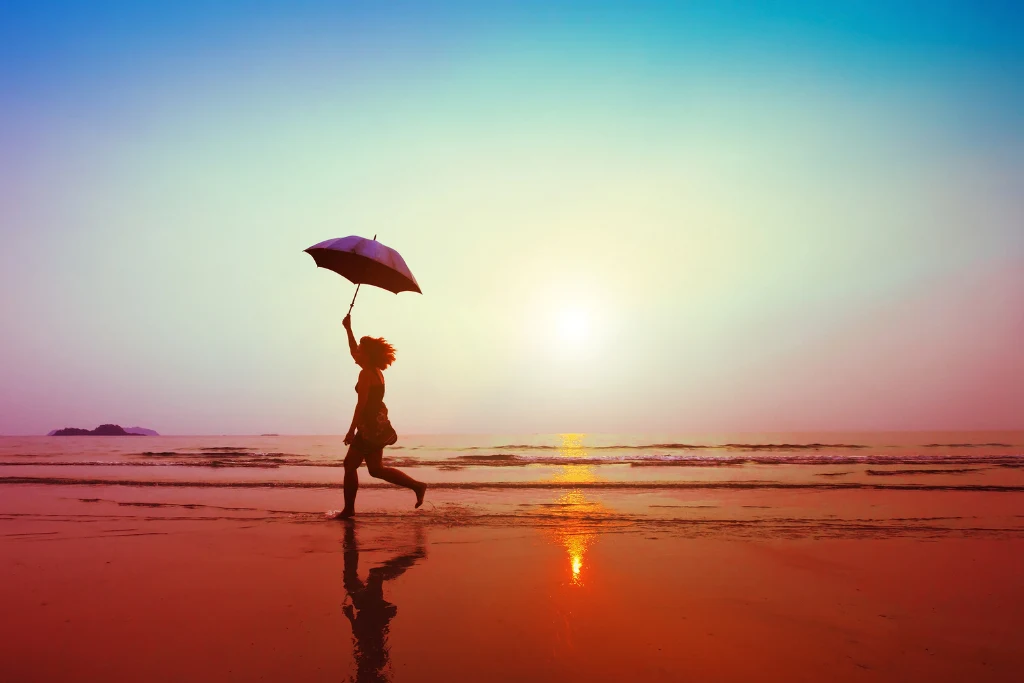 Possibility Quotes and Sayings
I dwell in possibility.
— Emily Dickinson
The possibilities are numerous once we decide to act and not react.
— George Bernard Shaw
So many things are possible as long as you don't know they are impossible.
— Mildred D. Taylor
I see possibilities in everything. For everything that's taken away, something of greater value has been given.
— Michael J. Fox
Turn your obstacles into opportunities and your problems into possibilities.
— Roy T. Bennett
We have more possibilities available in each moment than we realize.
— Thich Nhat Hanh
Man often becomes what he believes himself to be. If I keep on saying to myself that I cannot do a certain thing, it is possible that I may end by really becoming incapable of doing it. On the contrary, if I have the belief that I can do it, I shall surely acquire the capacity to do it even if I may not have it at the beginning.
— Mahatma Gandhi
There are many spokes on the wheel of life. First, we're here to explore new possibilities.
— Ray Charles
You do not need to know precisely what is happening, or exactly where it is all going. What you need is to recognize the possibilities and challenges offered by the present moment, and to embrace them with courage, faith and hope.
— Thomas Merton
We all have possibilities we don't know about. We can do things we don't even dream we can do.
— Dale Carnegie
Without leaps of imagination or dreaming, we lose the excitement of possibilities. Dreaming, after all is a form of planning.
— Gloria Steinem
The only limits to the possibilities in your life tomorrow are the buts you use today.
— Les Brown
Inspirational Possibility Quotes
The past, like the future, is indefinite and exists only as a spectrum of possibilities.
In this moment, there is plenty of time. In this moment, you are precisely as you should be. In this moment, there is infinite possibility.
— Victoria Moran
The future belongs to those who see possibilities before they become obvious.
— John Sculley
All things are possible until they are proved impossible – and even the impossible may only be so, as of now.
— Pearl S. Buck
The future is fluid. Each act, each decision, and each development creates new possibilities and eliminates others. The future is ours to direct.
— Jacque Fresco
There is a thin line between the impossible and the possible that is determination.
— Ogwo David Emenike
You've done it before and you can do it now. See the positive possibilities. Redirect the substantial energy of your frustration and turn it into positive, effective, unstoppable determination.
— Ralph Marston
By focusing on possibilities, you can see more than a potential light at the end of the tunnel. The light doesn't have to be at the end of the tunnel; it can illuminate an opportunity wherever you are.
— John B. Arden
My favourite words are possibilities, opportunities and curiosity. I think if you are curious, you create opportunities, and then if you open the doors, you create possibilities.
— Mario Testino
Hope is the magic carpet that transports us from the present moment into the realm of infinite possibilities.
— H. Jackson Brown Jr
It's not only moving that creates new starting points. Sometimes all it takes is a subtle shift in perspective, an opening of the mind, an intentional pause and reset, or a new route to start to see new options and new possibilities.
— Kristin Armstrong
It's the possibility that keeps me going, not the guarantee.
— Nicholas Sparks
Related Post:
Quotes About Believing in Possibilities
Become a possibilitarian. No matter how dark things seem to be or actually are, raise your sights and see possibilities — always see them, for they're always there.
— Norman Vincent Peale
Never lose hope, there are always possibilities if you just look for them.
— Catherine Pulsifer
I don't need easy, I just need possible.
— Bethany Hamilton
Anything is possible once you believe you are worthy of achieving it.
— Jason Pockrandt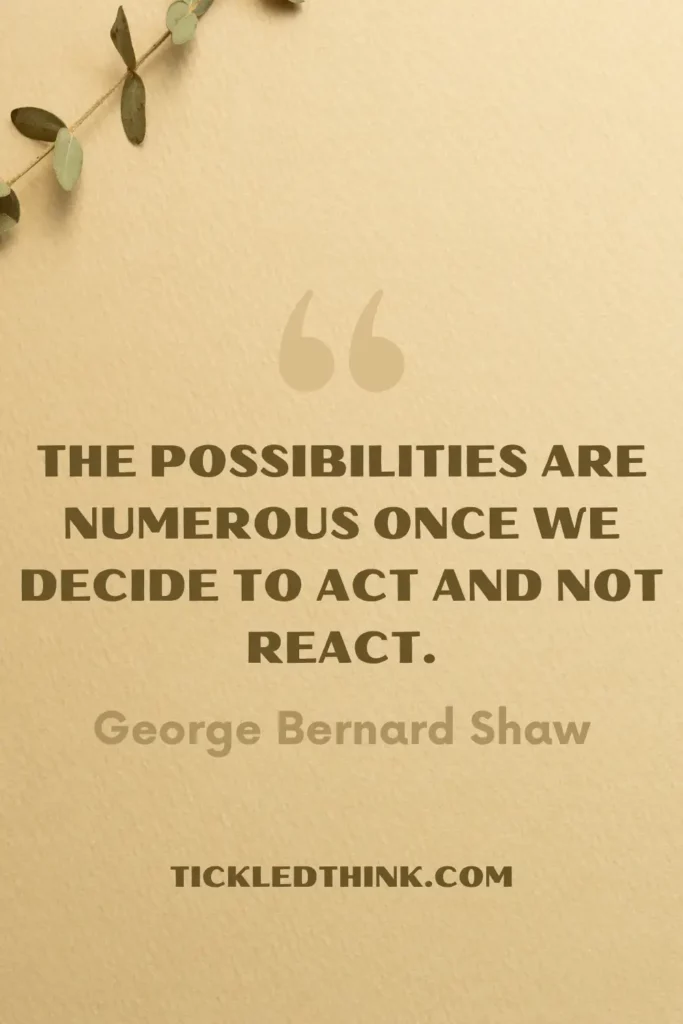 When you have exhausted all possibilities, remember this – you haven't.
— Thomas A. Edison
Go for the impossible. I always tried to find my own limits. So far I did not find them, so my universe is in constant expansion.
— Paulo Coelho
Take your mind off the problems for a moment, and focus on the positive possibilities. Consider how very much you are able to do.
— Ralph Marston
A thought, even a possibility, can shatter and transform us.
— Friedrich Wilhelm Nietzsche
You and I are essentially infinite choice-makers. In every moment of our existence, we are in that field of all possibilities where we have access to an infinity of choices.
— Deepak Chopra
Start by doing what is necessary, then what is possible, and suddenly you are doing the impossible.
— St. Francis of Assisi
The impossible exists only until we find a way to make it possible.
— Mike Horn
The optimist turns the impossible into the possible; the pessimist turns the possible into the impossible.
— William Arthur Ward
Possibility Quotes That'll Inspire You
In this beautiful world anything is possible, but only when we believe wholeheartedly and try!
— Mohith Agadi
What is now proved, was once only imagined.
— William Blake
If it exists, it's possible.
— John P. Grier
Until you're ready to look foolish, you'll never have the possibility of being great.
— Cher
Always continue the climb. It is possible for you to do whatever you choose, if you first get to know who you areand are willing to work with a power that is greater than ourselves to do it.
— Ella Wheeler Wilcox
Everything you can imagine in real.
— Picasso
Do a little more each day than you think you possibly can.
— Lowell Thomas
Most of the things worth doing in the world had been declared impossible before they were done.
— Louis D. Brandeis
Wishes are possibilities. Dare to make a wish.
— Lailah Gifty Akita
The possible's slow fuse is lit by the imagination.
— Emily Dickinson
The possible is just the impossible that we've come to accept.
— Stewart Stafford
The limits of the possible can only be defined by going beyond them into the impossible.
— Arthur C. Clarke
Focus on the possibilities quotes
Inspiration is the greatest gift because it opens your life to many new possibilities. Each day becomes more meaningful, and your life is enhanced when your actions are guided by what inspires you.
— Bernie Siegel
No matter what the level of your ability, you have more potential than you can ever develop in a lifetime.
— James T. Mccay
Stop thinking in terms of limitations and start thinking in terms of possibilities.
— Terry Josephson
I'm somebody who explores extraordinary possibilities, not ordinary ones.
— Graham Hancock
If we can see past preconceived limitations, then the possibilities are endless.
— Amy Purdy
We're so young. We can't, we MUST not lose this sense of possibility because in the end, it's all we have.
— Marina Keegan
Dream on it. Let your mind take you to places you would like to go, and then think about it and plan it and celebrate the possibilities. And don't listen to anyone who doesn't know how to dream.
— Liza Minnelli
All the possibilities of your human destiny are asleep in your soul. You are here to realize and honor these possibilities. When love comes into your life, unrecognized dimensions of your destiny awaken and blossom and grow. Possibility is the secret heart of time.
— John O'Donohue
We must dare to think 'unthinkable' thoughts. We must learn to explore all the options and possibilities that confront us in a complex and rapidly changing world.
— J. William Fulbright
If we all did the things we are really capable of doing, we would literally astound ourselves.
— Thomas A. Edison
To be hopeful means to be uncertain about the future, to be tender toward possibilities, to be dedicated to change all the way down to the bottom of your heart.
— Rebecca Solnit
It takes someone with a vision of the possibilities to attain new levels of experience. Someone with the courage to live his dreams.
— Les Brown
Which of these possibility quotes inspired you the most?
More inspirational quotes for you to enjoy