These following your dreams quotes will inspire you to go after what you want and to not be afraid to make your dreams a reality.
There's no denying that often following your dreams can be difficult a road. You may think that you're not good enough or it's not the right time yet.
There will be people who will drag you down, sometimes it can even be the people closest to you, they will tell you that you won't make it or that it's too difficult or crazy.
But I want you to know this now, you can make your dreams a reality, all you have to do is to believe in yourself.
Block all the negativity from other people. Don't believe what they say about you. Know that you are good enough to make it and just trust yourself.
Stop waiting for the perfect moment to take that first step, because the reality is, sometimes there is no perfect moment. Sometimes the right time doesn't exist and the longer you allow yourself to keep waiting for it, the longer you're keeping yourself stuck.
If you keep telling yourself that you're not ready yet, chances are you will never be. You will always come up with an excuse to make yourself believe that you can't do it yet and it's not the right time.
But the thing is, things don't have to be perfect for you to take the first step. It doesn't have to be the perfect time for you to choose to follow your dreams and focus on your goals.
So, don't be afraid to take action and start following your dreams today. I'm not telling you that it's going to be easy, because it definitely won't be.
There will be roadblocks, you may fail, you may make mistakes but the important thing is to keep going, keep learning, keep improving, and don't give up. Your time is now.
So, go ahead and take that first step and have the courage to pursue your dreams.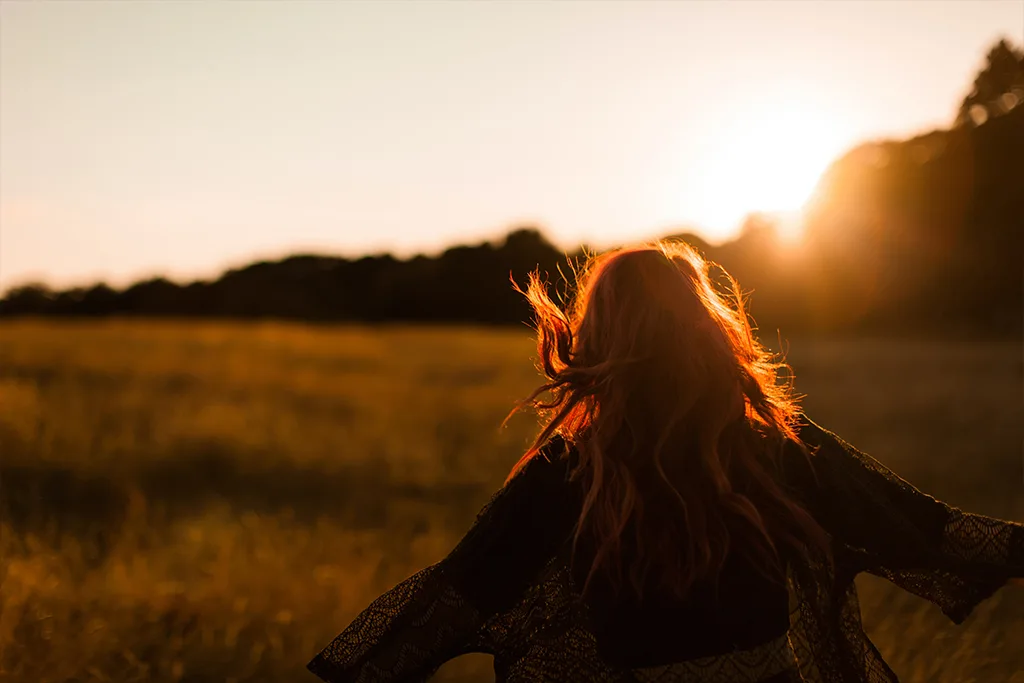 Inspirational follow your dreams quotes
Follow your dreams, believe in yourself and don't give up.
—Rachel Corrie
Nothing happens unless first we dream.
— Carl Sandburg
You'll be much more successful if you follow your dreams and follow your passions.
— Jay Weatherill
Whatever you do, or dream you can, begin it. Boldness has genius and power and magic in it.
— Goethe
Every great dream begins with a dreamer. Always remember, you have within you the strength, the patience, and the passion to reach for the stars to change the world.
— Harriet Tubman
Follow your dreams. If you have a goal, and you want to achieve it, then work hard and do everything you can to get there, and one day it will come true.
— Lindsey Vonn
When you stop having dreams and ideals — well, you might as well stop altogether.
— Marian Anderson
We have to stand up for what we believe in, even when we might not be popular for it. Honesty starts with being ourselves, authentic and true to who we are and what we believe in, and that may not always be popular, but it will always let you follow your dreams and your heart.
—Tabatha Coffey
Without dreams, there can be no courage. And without courage, there can be no action.
— Wim Wender
You see opportunity… Opportunity is like a window: every once in a while, it opens, if you're ready for that opportunity. So be prepared, work hard, and follow your dreams.
— Nita Strauss
Don't ever let someone tell you, you can't do something. Not even me. You got a dream, you got to protect it.
— Steven Conrad
No matter where you're from, your dreams are valid.
— Lupita Nyong'o
I would encourage you to set really high goals. Set goals that, when you set them, you think they're impossible. But then every day you can work towards them, and anything is possible, so keep working hard and follow your dreams.
— Katie Ledecky
Everything you can imagine is real.
— Pablo Picasso
Inspiring quotes about following your dreams and passion
Follow your dreams. I am not saying it's going to be easy, but I am saying it's going to be worth it.
— Moffat Machingura
Follow your dreams folks, it can lead you to the most wonderful, unimaginable places!
— Christina Casino
People who lack the clarity, courage, or determination to follow their own dreams will often find ways to discourage yours. Live your truth and don't EVER stop!
— Steve Maraboli
Follow your passion because you are into it not because others are doing it.
— H.Preet
As the sun knows; even the sky is not the limit…
— Rasheed Ogunlaru
If you can't believe in miracles, then believe in yourself. When you want something bad enough, let that drive push you to make it happen. Sometimes you'll run into brick walls that are put there to test you. Find a way around them and stay focused on your dream. Where there's a will, there's a way.
— Isabel Lopez
Get mocked at for as much as you can, fail as much as you can, but don't quit. Let every mockery, every failure, be a source of inspiration for you to reach for greatness, and that greatness will silence your critics.
— Ajaero Tony Martins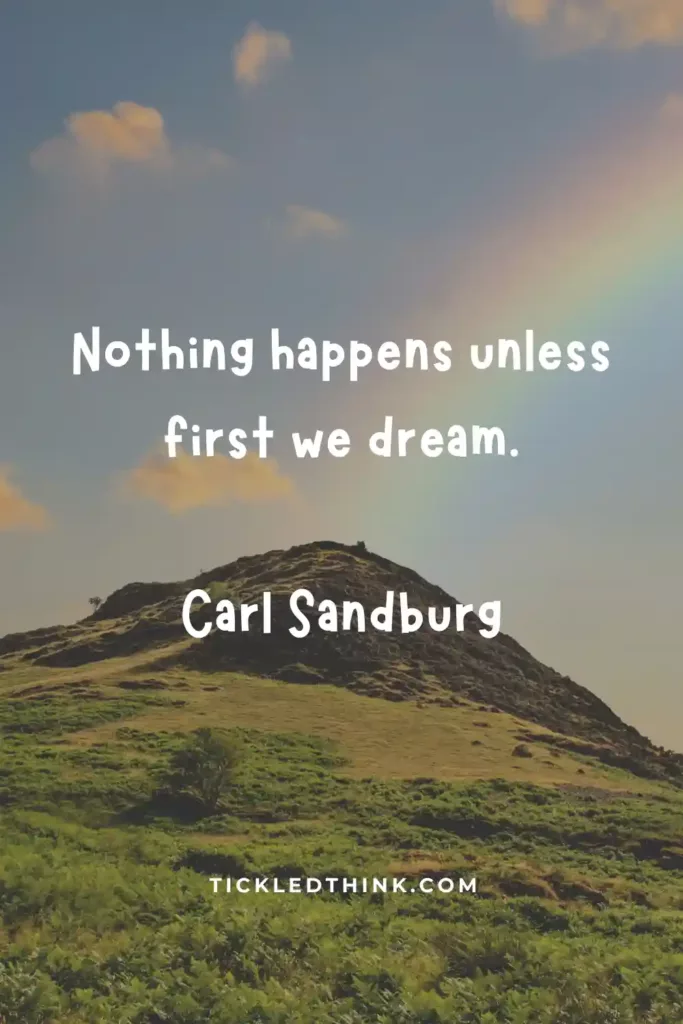 Every goal we reach has once been part of a dream we thought would never come true.
— Sandra Cooze
So many people will tell you "no", and you need to find something you believe in so hard that you just smile and tell them "watch me". Learn to take rejection as motivation to prove people wrong. Be unstoppable. Refuse to give up, no matter what. It's the best skill you can ever learn.
— Charlotte Eriksson
If you're waiting until you feel talented enough to make it, you'll never make it.
— Criss Jami
If a lion turned every time small dogs barked at it, it would be the laughing stock of the jungle.
— Matshona Dhliwayo
We may place blame, give reasons, and even have excuses; but in the end, it is an act of cowardice to not follow your dreams.
— Steve Maraboli
Love what you do and do what you love. Don't listen to anyone else who tells you not to do it. You do what you want, what you love. Imagination should be the center of your life.
— Ray Bradbury
The two most important days in your life are the day you are born and the day you find out why.
— Mark Twain
Stand up for what you believe in even if it means standing alone…
— C.M.
Related Posts:
Motivational Following your dreams quotes
The future belongs to those who believe in the beauty of their dreams.
— Eleanor Roosevelt
Do more of what makes you happy. Make memories that you will cherish forever. Remember that health, family and happiness are the most important things in life. Follow your dreams and don't hold back.
— Aysel Gunar
Go confidently in the direction of your dreams. Live the life you have imagined.
— Henry David Thoreau
Regardless of parentage, heritage or origin, dreams are meant to be pursued and grasped and pulled from the sky. If you work hard, educate yourself, strive, and never forget to be kind to others, your dreams can come true.
— Michael Lee-Chin
Life isn't about finding yourself. Life is about creating yourself.
— George Bernard Shaw
It just made me realize how important life is, how short time is, how important it is to follow your dreams and your goals. That's part of who you are and you take away from it by not doing it.
— Queen Latifah
Be fearless in the pursuit of what sets your soul on fire.
— Jennifer Lee
There is only one thing that makes a dream impossible to achieve: the fear of failure.
— Paulo Coelho
If you can dream it, you can do it.
— Walt Disney
A goal is a dream with a deadline.
— Napoleon Hill
Too many of us are not living our dreams because we are living our fears.
— Les Brown
To live will be an awfully big adventure.
— Peter Pan
You don't have to see the whole staircase, just take the first step.
— Martin Luther King, Jr.
Dream the biggest dream for yourself. Hold the highest vision of life for yourself.
— Oprah Winfrey
Dream big and dare to fail.
— Norman Vaughan
Encourage them to follow one of many dreams that they have been chasing for years. Only to hope inspire many others to follow their dreams while on that journey of life
— Antawn Barb & Joe Barb lll
Dream as if you'll live forever, live as if you'll die today.
— James Dean
The only thing worse than starting something and failing … is not starting something.
— Seth Godin
Life is to be enjoyed, not endured. So follow your dreams, embrace change and live what you love.
— Aysel Gunar
More follow your dreams quotes and go after your dreams quotes
Don't tell me the sky's the limit when there are footprints on the moon.
— Paul Brandt
We've removed the ceiling above our dreams. There are no more impossible dreams.
— Jackson
Someone who truly loves you will never expect you to give up your goals, dreams or ambitions. They will encourage you, not hold you back.
— Anthon St. Maarten
Follow your dreams, believe in yourself and don't give up.
— Rachel Corrie
Reality bends to your wish when you hold the vision of what you want with unbending intent.
— Curtis Tyrone Jones
Believe in your dreams, no matter how impossible they seem.
It's the possibility of having a dream come true that makes life interesting
— Paulo Coelho
If you haven't dream that you will get there, you will not think about ever taking the steps to be there.
— Max Robinson
Don't be afraid to follow that inspiration. It's calling to you now for a reason.
— Rebecca K. Sampson
You have to dream before your dreams can come true.
— A. P. J. Abdul Kalam.
A dream doesn't become reality through magic; it takes sweat, determination and hardwork.
— Colin Powell
Believe in yourself! Have faith in your abilities! Without a humble but reasonable confidence in your own powers you cannot be successful or happy.
— Norman Vincent Peale
For anyone out there who is afraid to follow your dream, don't be! I can't encourage you enough!
— Christina Casino
Dreaming after all, is a form of planning.
— Gloria Steinem
Life begins when you start something, and blooms when you keep doing it.
— Michael Bassey Johnson
Which of these following your dreams inspired you the most?
More Inspirational Quotes for you to enjoy: