A collection of inspirational embrace life quotes that'll inspire you to go after your dreams and live every moment of your life to the fullest.
There's no denying that often life can be tough. We will face struggles, failures, a lot of disappointments, and of course heartbreaks.
The important thing is to never let those things keep you from trying again, from opening yourself up to new experiences, and from going after your dreams.
Embrace life wholeheartedly. Accept the fact that there always be things that are beyond your control.
That you will always go through a series of ups and downs but remind yourself that it is in those difficult moments that you will find this invaluable strength within you, grow, learn and become the best version of yourself.
Live every moment of your life. Don't be afraid to take risks and make mistakes. Stay true to who you are and always be grateful for everything.
May these embrace life quotes below inspire you to start living your life to the fullest.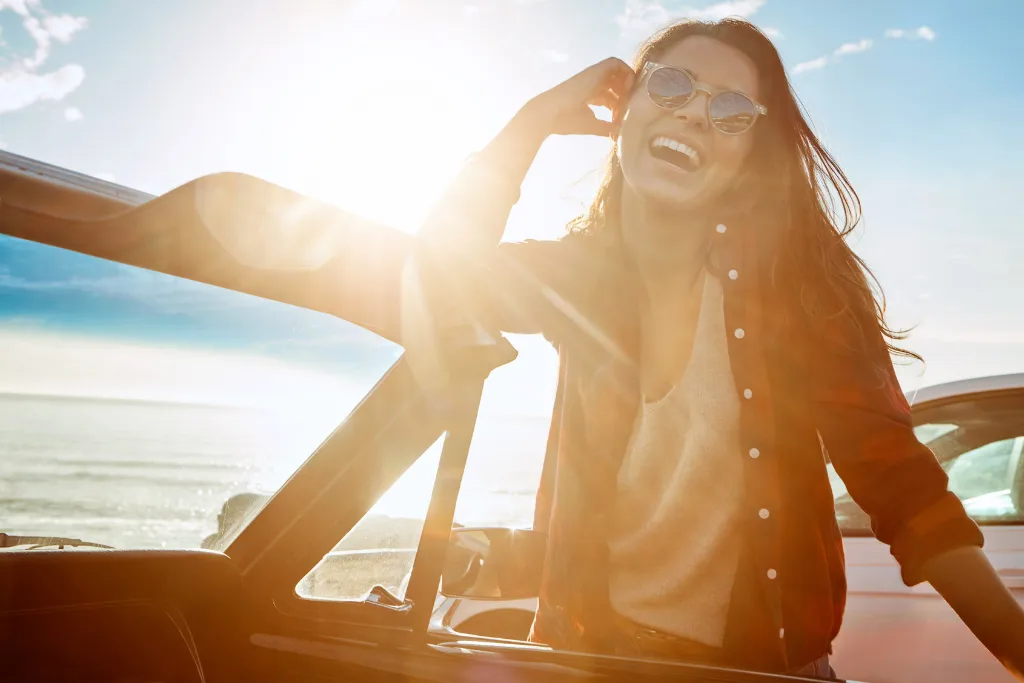 Embrace Life Quotes and Sayings
Dare to be different. Be a pioneer. Be a leader. Be the kind of woman who in the face of adversity will continue to embrace life and walk fearlessly toward the challenge.
— Oprah Winfrey
Life isn't about being perfect and sometimes life sure as hell isn't about having perfect timing. It just is. Either you embrace it or you lose your opportunity to what could be something amazing.
— M. Clarke
Embrace life's challenges and let it transform you to the best version of yourself.
— Hayley Evans
Evolution and all hopes for a better world rest in the fearlessness and open-hearted vision of people who embrace life.
God has called each one of us to embrace life, not merely to endure it.
— Perry Noble
The point of creativity is to express and challenge yourself, to make meaning, to embrace your life.
— Peggy Orenstein
There are ultimately two choices in life: to fight it or embrace it. If you fight it you will lose – if you embrace it you become one with it and you'll be lived.
— Rasheed Ogunlaru
There are some places in life where you can only go alone. Embrace the beauty of your solo journey.
— Mandy Hale
You will only find the happiness you seek when you drop your negative attitude towards life, embrace life and be happy.
— Leon Brown
The best thing in life is to go ahead with all your plans and your dreams, to embrace life and to live everyday with passion, to lose and still keep the faith and to win while being grateful.
— Charlie Chaplin
Just let go. Let go of how you thought your life should be, and embrace the life that is trying to work its way into your consciousness.
— Caroline Myss
People have the natural capacity to affirm and embrace life in the most difficult of circumstances.
— Rachel Naomi Remen
There is a greater gift than the trust of others. That is to trust in oneself. Some might call it confidence, others name it faith. But if it makes us brave, the label doesn't matter for it's the thing that frees us, to embrace life itself.
— Jennifer Worth
Embrace the sweetness of life like a gift honeycomb from the hive.
— Amy Leigh Mercree
Embrace Life Quotes To Live Life To The Fullest
Embrace all difficulties, all pain, all suffering, and you will prevail.
— Bert McCoy
Our task must be to free ourselves by widening our circle of compassion to embrace all living creatures and the whole of nature and its beauty.
— Albert Einstein
I embrace now—this moment—with my whole being.
— Amy Leigh Mercree
Life is short. Be silly. Have fun. Love the people who treat you right. Forget the ones who don't. Regret nothing.
— Karen Salmansohn
The only way to survive eternity is to be able to appreciate each moment.
― Lauren Kate
As you begin to walk away from negativity and toxic people, it will inspire you to embrace positivity and your life will become more rewarding and fulfilling.
— Germany Kent
Every moment of life is precious and can never happen again and therefore is a reason to appreciate, be grateful for and celebrate the fact that you are alive.
— Zelig Pliskin
Never apologize for being alive, find your purpose and embrace life.
— Gift Gugu Mona
Life is a continuous lesson. We need to embrace each problem in life, good or bad.
— Dee Waldeck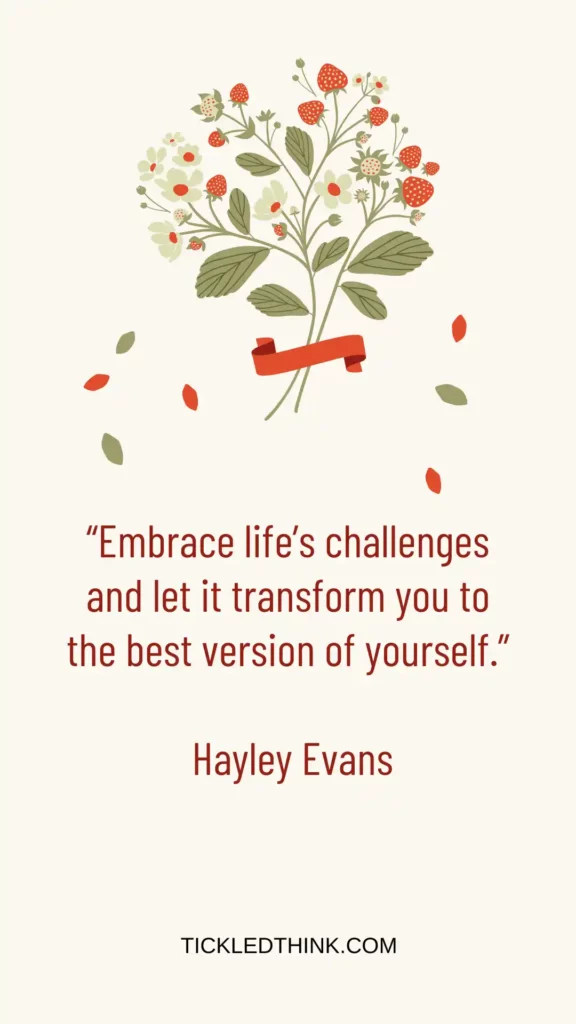 After all, life is too short to be anything but happy.
— Karl Marx
The remarkable thing is, we have a choice everyday regarding the attitude we will embrace for that day.
— Charles R. Swindoll
Instead of bracing yourself for the perils of the unknown, embrace the joy that is here, in your present moment.
― Michelle D. Rosado
There will always be a part of your life that's not quite in order. This is the growth part, the area where lessons come from. Embrace this! Learn from it, and then move on.
— Ron Baratono
If you're always racing to the next moment, what happens to the one you're in? Slow down and enjoy the moment you're in and live your life to the fullest.
— Nanette Mathews
Related Posts:
Embrace Life Captions For Instagram
The biggest adventure you can take is to live the life of your dreams.
— Oprah Winfrey
Our heart is wide enough to embrace the world and hands are long enough to encompass the world.
— Amit Ray
You can live your dreams if you can embrace change. It's by taking chances that you'll learn how to be brave.
— Nikita Koloff
Life can be much broader. You can embrace it, change it, improve it, make your mark upon it.
— Steve Jobs
It takes a lot of courage to release the familiar and seemingly secure, to embrace the new. There is more security in the adventurous and exciting, for in movement there is life, and in change there is power.
— Alan Cohen
Don't limit your potential, embrace then accentuate the Power of your Heart's consciousness.
— Steven Redhead
It's not complicated to embrace life. You just have to make the choice.
— Faith Hill
Run towards your fears. Embrace them. On the other side of your greatest fears lives your greatest life.
— Robin Sharma
The reality however is that in order to make progress in life, we have to embrace discomfort.
— Sunday Adelaja
Embrace change. Envision what could be, challenge the status quo, and drive creative destruction.
— Charles Koch
Feel within, the pure and unconditional Love and embrace all.
— Grigoris Deoudis
The limitations you embrace become your life. Choose to be limitless!
— Jo Ana Starr
I think the growth of the brain is a slow process. But you do change and the more you accept change and embrace change, the better.
— Diane Keaton
Embrace change, even when the change slaps you in the face.
— Walter Breuning
Quotes About Embracing Life
We live in a wonderful world that is full of beauty, charm and adventure. There is no end to the adventures that we can have if only we seek them with our eyes open.
— Jawaharlal Nehru
Happiness is achieved when you stop waiting for your life to begin and start making the most of the moment you are in.
― Germany Kent
I promise myself that I will enjoy every minute of the day that is given me to live.
— Thich Nhat Hanh
Success is loving life and daring to live it.
— Maya Angelou
The purpose of life is to live it, to taste experience to the utmost, to reach out eagerly and without fear for newer and richer experience.
― Eleanor Roosevelt
You must live in the present, launch yourself on every wave, find your eternity in each moment.
― Henry David Thoreau
Live! Live the wonderful life that is in you! Let nothing be lost upon you. Be always searching for new sensations. Be afraid of nothing!
— Oscar Wilde
What matters is what we do with the life we have.
— Carrie Ryan
We need to embrace every day and enjoy it as much as we can.
― Karen Todd Scarpulla
Living in the moment means letting go of the past and not waiting for the future. It means living your life consciously, aware that each moment you breathe is a gift.
— Oprah Winfrey
We spend precious hours fearing the inevitable. It would be wise to use that time adoring our families, cherishing our friends and living our lives.
― Maya Angelou
Do not look back and grieve over the past, for it is gone; and do not be troubled about the future, for it has yet to come. Live in the present, and make it so beautiful that it will be worth remembering.
— Ida Scott Taylor
Live today. Not yesterday. Not tomorrow. Just today. Inhabit your moments. Don't rent them out to tomorrow.
— Jerry Spinelli
If there's one thing I learned, it's that nobody is here forever. You have to live for the moment, each and every day… the here, the now.
― Simone Elkeles
More Embrace Life Quotes
To live is the rarest thing in the world. Most people just exist.
— Oscar Wilde
You just have to determine to settle for nothing less than being fully alive, to show up, be who you are, and share your gifts.
— Gabrielle Roth
One day your life will flash before your eyes. Make sure it's worth watching.
— Gerard Way
Life is not measured by the number of breaths you take but by the moments that take your breath away.
— Maya Angelou
Don't go through life, grow through life.
— Eric Butterworth
It costs so much to be a full human being that there are very few who have the Love and the courage to pay the price. One has to abandon altogether the search for security and reach out to the risks of living with both arms. One has to embrace life.
— Morris West
Don't worry about failures, worry about the chances you miss when you don't even try.
— Jack Canfield
The purpose of life is to believe, to hope, and to strive.
— Indira Gandhi
Although no one can go back and make a brand new start, anyone can start from now and make a brand new ending.
— Carl Bard
My mission in life is not merely to survive, but to thrive; and to do so with some passion, some compassion, some humor, and some style.
— Maya Angelou
Don't be afraid your life will end; be afraid that it will never begin.
— Grace Hansen
Every day is a good day to be alive, whether the sun's shining or not.
— Marty Robbins
Believe that life is worth living and your belief will help create the fact.
— William James
Living life to the fullest means continually reaching out for newer, richer, deeper, life-changing experiences. It means using those experiences as a means for personal growth and pushing the boundaries of yourself mentally, spiritually, and intellectually for the betterment of yourself and the world at large.
— Zero Dean
Days are expensive. When you spend a day you have one less day to spend. So make sure you spend each one wisely.
— Jim Rohn
Which of these embrace life quotes was your favorite?
More Inspirational Quotes For You To Enjoy