An inspirational collection of bittersweet quotes that'll help you appreciate the beauty in life's ups and downs.
Some people would say that Life is bittersweet and I believe that. Regardless of how much we try to avoid it, life will always consist of pain, downs, rough patches, and heartaches but it is also in those things we find, happiness, growth, joy, memories, and strength.
Life will always have good days and bad days. There will always be bittersweet moments. What we can only do is appreciate it, find the good in the bad, embrace our journey and learn to live our life to the fullest.
May these bittersweet quotes below inspire you to live your best life and embrace and appreciate the ups and downs of life.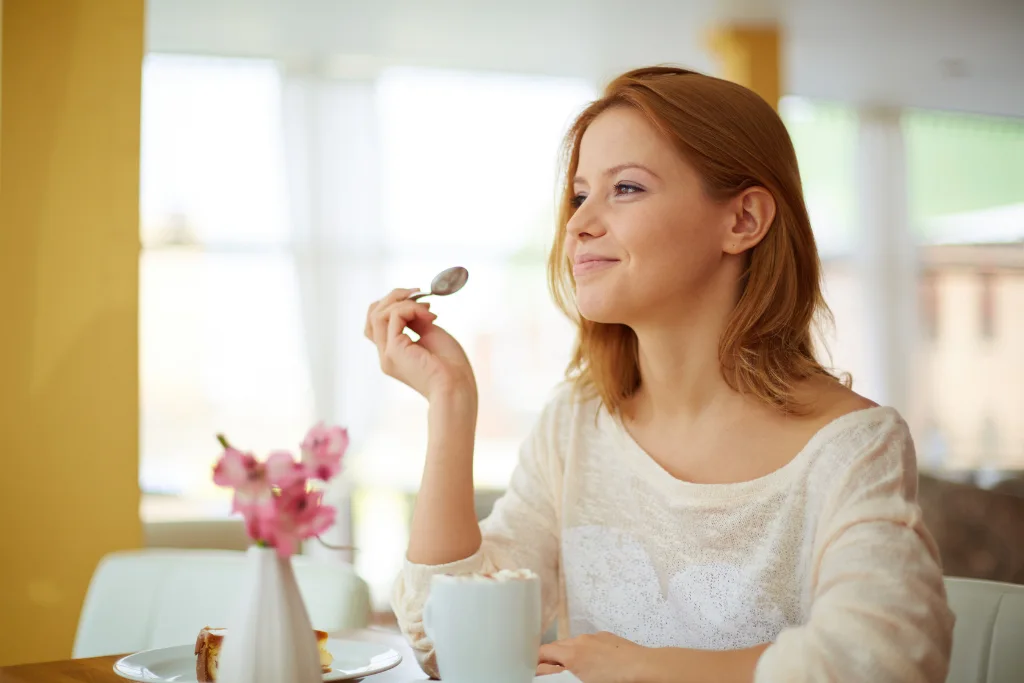 Bittersweet Quotes and Sayings
I don't know if this is a season of sweetness or one of sadness. But I'm learning that neither last forever.
— Shauna Niequist
It's kind of bittersweet. The human spirit is not measured by the size of the act, but by the size of the heart.
— Yakov Smirnoff
The life, when we're aware of beauty, is kind of a bittersweet thing, it's a transient reminder of eternal beauty, which someday we will be face to face with.
— Jon Foreman
We feel a kind of bittersweet pricking of malicious delight in contemplating the misfortunes of others.
— Michel de Montaigne
Was it always to be like this? she wondered. A moment of joy followed by a new sorrow?
— Soheir Khashoggi
Experience life in all possible ways — good-bad, bitter-sweet, dark-light, summer-winter. Experience all the dualities. Don't be afraid of experience, because the more experience you have, the more mature you become.
— Rajneesh
Life at best is bittersweet.
— Jack Kirby
You don't love someone because they're perfect, you love them in spite of the fact that they're not.
— Jodi Picoult
If you begin to face your fears, something bittersweet is going to happen to you: You'll grow up.
— Martha Beck
Bittersweet is kind of my own favourite style because I want to be able to cry to the same song that I also can laugh to.
— Aino Jawo
Memories, even bittersweet ones, are better than nothing.
— Jennifer Armentrout
Related Posts:
Bittersweet Quotes About Love
We weren't that different after all, our souls laden with the same ache of loss, our hearts bursting with the same longing to save what remained of all we loved.
— Rachel L. Schade
The most painful thing is losing yourself in the process of loving someone too much, and forgetting that you are special too.
Once again love drives me on, that loosener of limbs, bittersweet creature against which nothing can be done.
— Sappho
Waiting is painful. Forgetting is painful. But not knowing which to do is the worst kind of suffering.
— Paulo Coelho
It was as if all of the happiness, all of the magic of this blissful hour had flowed together into these stirring, bittersweet tones and flowed away, becoming temporal and transitory once more.
— Hermann Hesse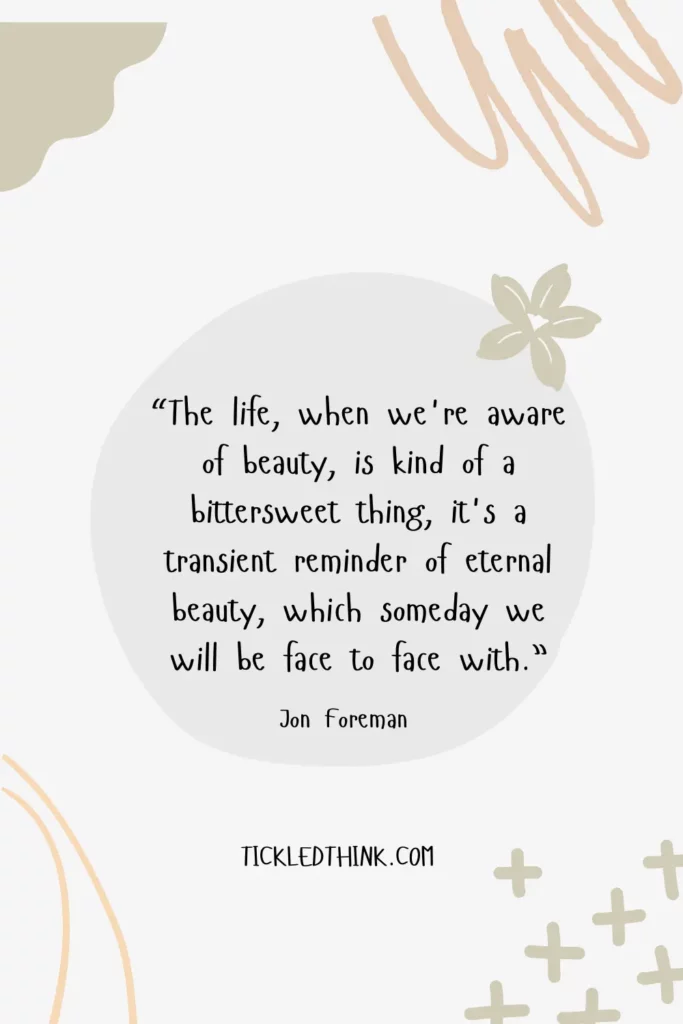 We are afraid to care too much, for fear that the other person does not care at all.
— Eleanor Roosevelt
In life, there are those relationships where you really love someone, but they're just not right for you and there's a little bittersweet feel to it.
— Jennifer Morrison
We thought humble and proud at the same time, all at once in love again with this painful bittersweet lovely thing called flight.
— Richard Bach
As time passes, the day will come when everything will fade to memories. But those miraculous days, when you and I, along with everyone else, searched together for just that one thing, will continue revolving forever somewhere deep in my heart, as my bittersweet memory.
— Chica Umino
Sometimes it takes a heartbreak to shake us awake and help us see we are worth so much more than we're settling for.
— Mandy Hale
The reason it hurts so much to separate is because our souls are connected.
— Nicholas Sparks
Short Bittersweet Quotes
You are the beautiful half
of a golden hurt.
— Gwendolyn Brooks
This ravishing world. This achingly bittersweet, ravishing world.
— Justin Cronin
We are nothing but shadows. Fading away trying to hold on to this bittersweet life that we call our own.
— Ricky Mears
Victory is always bittersweet.
— Nadia Scrieva
You cannot drink the nectar of love without bleeding for its thorns.
— Amit Howard
Our sweetest songs are those of saddest thought.
— Percy Bysshe Shelley
I sometimes wonder;
is loving you healing me..
or gently destroying me,
— Seddik Jelouane
There's always a bittersweet kind of thing, but I feel like everything had to work out the way it is. Everything that had to happen, happened.
— Bruno Mars
Nostalgia can be bitter
or it can be sweet,
but it doesn't really matter
because I've always liked
the taste of memories.
— Grace Gegenheimer
Happiness. Simple as a glass of chocolate or tortuous as the heart. Bitter. Sweet. Alive.
— Joanne Harris
I was bitter. He was sweet. And in a parallel universe, we were bittersweet.
— Dominic Riccitello
Bittersweet Quotes About Leaving
When things fall apart, the broken pieces allow all sorts of things to enter, and one of them is the presence of God.
— Shauna Niequist
And you shouldn't regret letting people into your life who changed it for the better, even if they didn't stay.
— Daven McQueen
I have laughed
more than daffodils
and cried more than June.
— Sanober Khan
There is nothing as painful, or as simple, as doing what is right.
— Amie Kaufman
If you're brave enough to say goodbye, life will reward you with another hello.
— Paulo Coelho
You endure what is unbearable, and you bear it. That is all.
— Cassandra Clare
Love comes unseen; we only see it go.
— Austin Dobson
So it really does have a sort of bittersweet quality. Kids like to have adventures and to believe they can fly, but there's also that fear about people leaving you.
— Cathy Rigby
…sometimes the happiest ending isn't the one you keep longing for, but something you absolutely cannot see from where you are.
— Shauna Niequist
If there is an afterlife, I want my soul intact. And then maybe I'll see you there."I smiled, somehow calm now that I was facing something inevitable. I was getting the good-bye I'd always wanted.
— Brodi Ashton
Remember me and smile, for it's better to forget than to remember me and cry.
— Dr. Seuss
Which of these bittersweet quotes resonated with you the most?
More inspirational quotes for you to enjoy