A collection of pick yourself up quotes that'll give you hope and courage to stand up and keep going.
Picking yourself up may seem difficult and often impossible. Especially, when you're met with one failure after another, a lot of setbacks and so much heartache.
When everything goes wrong, it's so easy to believe that you will never be able to pick yourself up and that you'll always be stuck and unhappy.
But that couldn't be more further from the truth. You have within you such invaluable strength that'll get you through any obstacles and challenges that life throws your way.
You are so much stronger than you give yourself credit for. You can pick yourself up, keep going and try again. Believe in yourself and in what you can do.
May these pick yourself up quotes below and quotes about picking yourself up during difficult times inspire you, give you hope, and spark the determination within you to keep going and keep trying.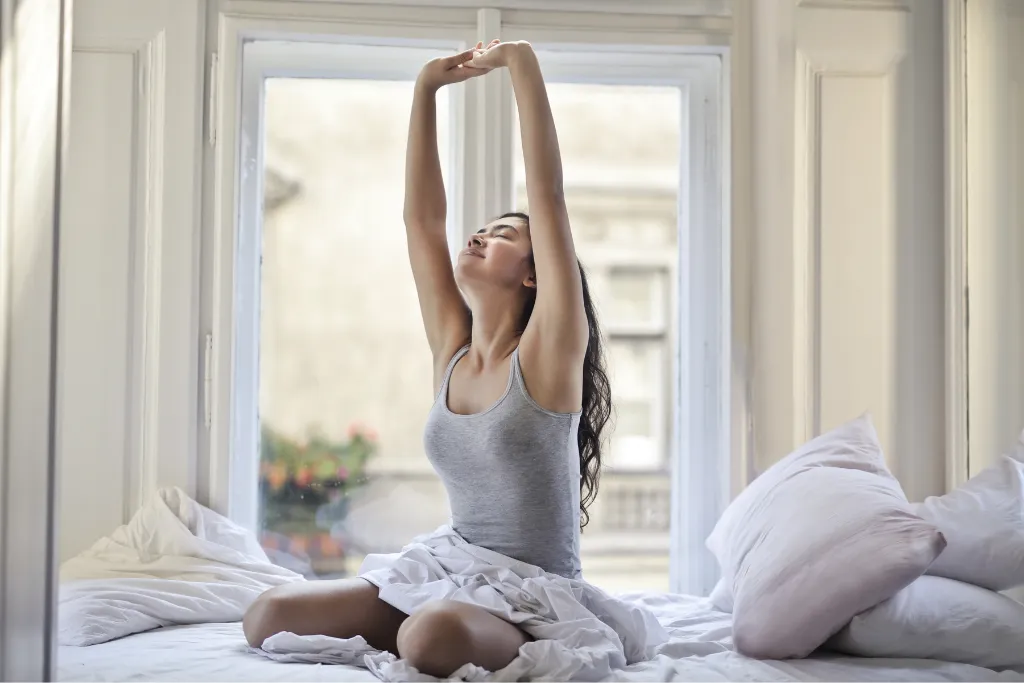 Pick Yourself Quotes and Sayings
Things don't always work out the way we hope. You just have to pick yourself up and find a new direction to go in.
— Joelle Charbonneau
Nah," I said. "But if it does, just tell him I said to get back on the bike."
"What?"
"He'll understand.
— Sarah Dessen
Take a deep breath, pick yourself up, dust yourself off, and start all over again.
You may be the only person left who believes in you, but it's enough. It takes just one star to pierce a universe of darkness. Never give up.
— Richelle E. Goodrich
We all fall but that's not what matters. What matters is picking yourself up again.
— Patrick Ness
If you feel stuck, move. You're not a tree.
— Germany Kent
You will fall many times in life, but you will pick yourself up and become stronger and wiser for each trouble you pass.
— Leon Brown
Success consists of getting up just one more time than you fall.
— Oliver Goldman
In life, you can blame a lot of people and you can wallow in self-pity or you can pick yourself up and say listen, I have to be responsible for myself.
— Howard Schultz
Your downfall is a preparation for your up-rise. If you don't know this secret, you will remain on the floor, blaming your legs instead of your head!
— Israelmore Ayivor
Pick Yourself Up Quotes To Inspire You
Our greatest glory is not in never falling but in rising every time we fall.
— Confucius
No matter how much it hurts inside, you've got to pick yourself up and get on with your life.
— Steven Aitchison
You must make a decision that you are going to move on. It wont happen automatically. You will have to rise up and say, 'I don't care how hard this is, I don't care how disappointed I am, I'm not going to let this get the best of me. I'm moving on with my life.
— Joel Osteen
Resilience is knowing that you are the only one that has the power and the responsibility to pick yourself up.
— Mary Holloway
Rekindling hope, engaging in inner work, and venturing into the world amount to a complete plan for picking yourself up when you're down.
— Eric Maisel
We all fall off the wagon. it's only one day; it's not the rest of your life. Pick yourself up and go again.
— Nikki Sixx
Persist. Even when you're heavy with emotion, pick yourself up bringing the axe of your actions down, repeatedly chopping at the day until you bring the sun low with success.
— Curtis Tyrone Jones
As I said there is nothing wrong with failing. Pick yourself up and try it again. You never are going to know how good you really are until you go out and face failure.
— Henry Kravis
Mistakes will be made. Failure will occur. You pick yourself up and carry on.
— Elizabeth Gilbert
My biggest regret is rolling in regret. It is best to pick yourself up, dust yourself off and move on.
— Andie MacDowell
Pain is temporary. Quitting lasts forever.
— Lance Armstrong Sally Jenkins
Related Posts:
Quotes About Picking Yourself Back Up Again
I don't think you should just do what makes you happy. Do what makes you great. Do what's uncomfortable and scary and hard but pays off in the long run… Let yourself fail… And pick yourself up and fail again. Without that struggle, what is your success anyway?
— Charlie Day
When nothing goes my way, when all attempts fail, when the darkest clouds in the sky seem bent on hovering over me while everyone with whom I come into contact flashes a nasty scowl, I find some comfort in the thought of a fresh tomorrow. I am thankful for the opportunity to try again.
— Richelle E. Goodrich
Pick yourself up, dust yourself off and start again, that's confidence in you, that's being unbreakable and strong.
— Karabo Mathope
Hey… we did our best. A day well-lived. We won some and lost some. We may not be living our dream yet, but we're one step closer. Let's do it again tomorrow.
— Steve Maraboli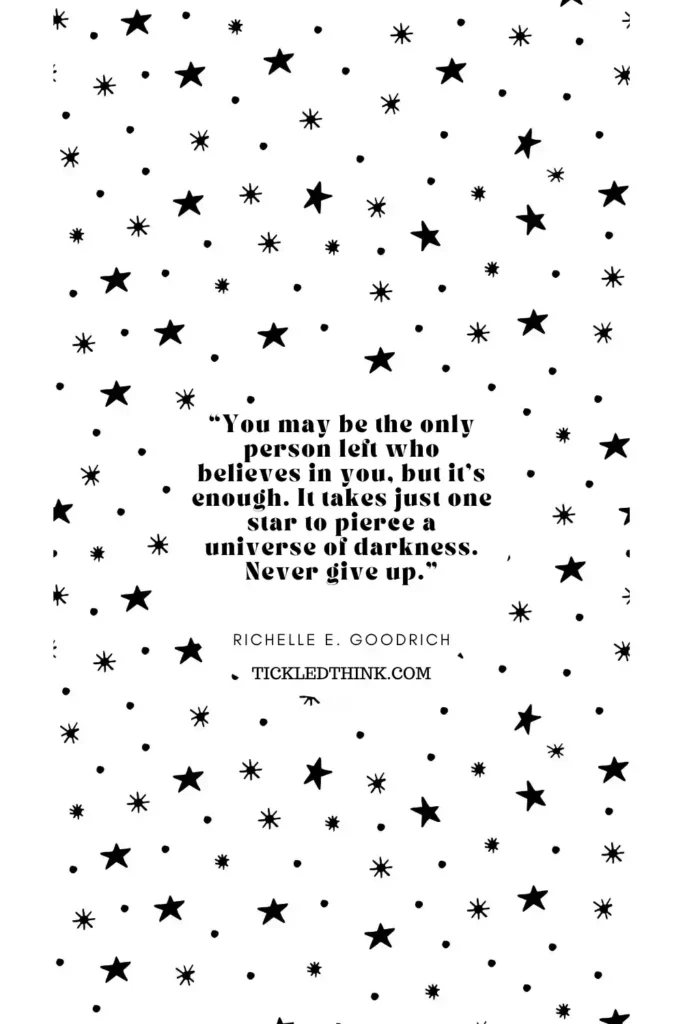 I've taken my bumps and bruises, but you've got to be willing to get knocked down and pick yourself up. You can't get discouraged. You can't lose sight of what your goals are.
— Jermaine O'Neal
There is a beauty about a woman whose confidence comes from experiences. Who knows she can fall, pick herself up, and move on.
— Bliss
If you can live with the ups and downs, pick yourself up every morning, then there's nothing more gratifying.
— Rick Welts
Doors will slam in your face. You must pick yourself up, dust yourself off, and knock again; it's the only way to achieve your goals in life.
— Michael Uslan
The best lessons are usually learned from failure. You musn't beat yourself up if you fail – just pick yourself up, learn as much as you can from the experience and get on with the next challenge…The brave may not live forever, but the cautious never live at all.
— Richard Branson
Tried, still try.
— Lailah Gifty Akita
Pick Yourself Up Quotes and Quotes About Picking Yourself Up
We all fall to the floor at some point. It's how you pick yourself up that's the real challenge. Isn't it?
— Madonna Ciccone
Failure is a bend in the road, not the end of the road. Learn from failure and keep moving forward.
— Roy T. Bennett
When you get into a tight place and everything goes against you, till it seems as though you could not hang on a minute longer, never give up then, for that is just the place and time that the tide will turn.
— Harriet Beecher Stowe
To help yourself, you must be yourself. Be the best that you can be. When you make a mistake, learn from it, pick yourself up and move on.
— Dave Pelzer
Never give up hope. All things are working for your good. One day, you'll look back on everything you've been through and thank God for it.
— Germany Kent
Never give up. Today is hard, tomorrow will be worse, but the day after tomorrow will be sunshine.
— Jack Ma
Pick yourself up, dust yourself off, start all over again.
— Dorothy Fields
Positivity, confidence, and persistence are key in life, so never give up on yourself.
— Khalid
If I just keep putting one foot in front of the other, it stands to reason that I'm going to get there.
— Rachel Joyce
Love what you do. Believe in your instincts. And you'd better be able to pick yourself up and brush yourself off every day.
— Mario Andretti
You must ask for God's help. Even when you have done so, it may seem to you for a long time that no help, or less help than you need, is being given. Never mind. After each failure, ask forgiveness, pick yourself up, and try again. Very often what God first helps us towards is not the virtue itself but just this power of always trying again.
— C S Lewis
Which of these pick yourself up inspired you the most?
More inspirational quotes for you to enjoy