A collection of powerful imagination quotes that'll remind you of the beauty of imagination and help fire up your creativity.
Imagination is such a beautiful, magical and powerful thing. It can easily take you anywhere you want to go, open your mind to a whole different level and make living more fun and meaningful.
It powers your creativity, allowing you to find your passion so that you may create and develop new things.
Imagination allows you to visualize the future that you want, the life that you want and it fuels that drive within you to do what it takes to make it a reality.
May these quotes about imagination below inspire you, fuel your creativity and motivate you to create the life that you have imagined.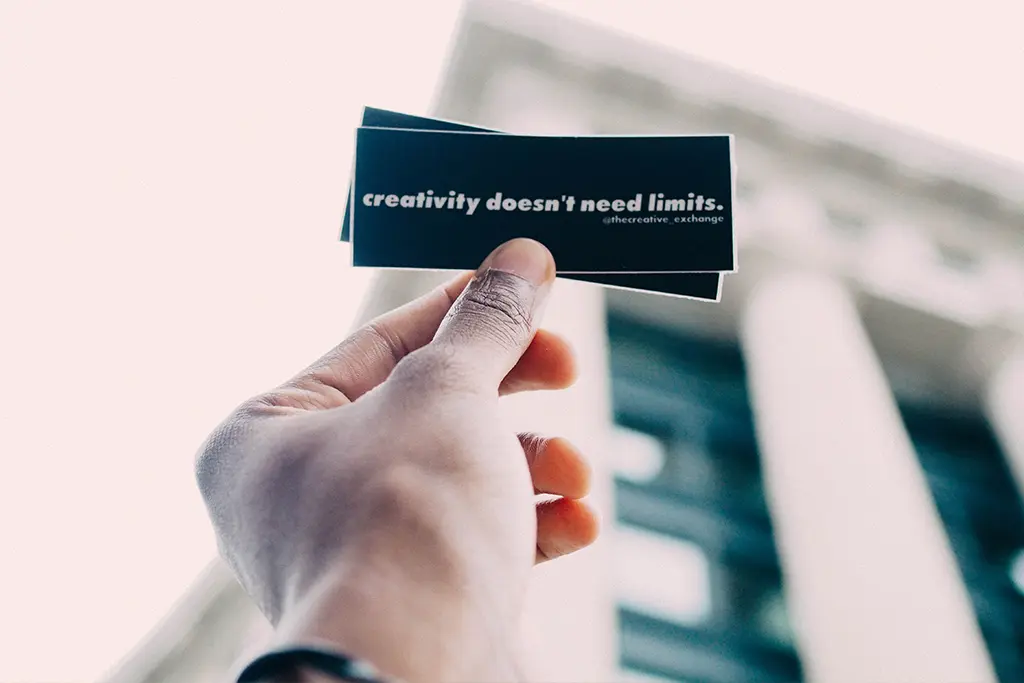 Imagination Quotes and Sayings
The man who has no imagination has no wings.
— Muhammad Ali
Yes: I am a dreamer. For a dreamer is one who can only find his way by moonlight, and his punishment is that he sees the dawn before the rest of the world.
— Oscar Wilde
Logic will get you from A to B. Imagination will take you everywhere.
— Albert Einstein
Anyone who lives within their means suffers from a lack of imagination.
— Oscar Wilde
Imagination is the beginning of creation. You imagine what you desire, you will what you imagine and at last you create what you will.
— George Bernard Shaw
The moment you doubt whether you can fly, you cease for ever to be able to do it.
— J. M. Barrie
You're only given a little spark of madness. You mustn't lose it.
— Robin Williams
You can't depend on your eyes when your imagination is out of focus.
— Mark Twain
The world of reality has its limits; the world of imagination is boundless.
— Jean-Jacques Rousseau
Stories of imagination tend to upset those without one.
— Terry Pratchett
Imagination creates reality.
— Richard Wagner
Everything you can imagine is real.
— Pablo Picasso
I believe that imagination is stronger than knowledge. That myth is more potent than history. That dreams are more powerful than facts. That hope always triumphs over experience. That laughter is the only cure for grief. And I believe that love is stronger than death.
— Robert Fulghum
The visionary starts with a clean sheet of paper, and re-imagines the world.
— Malcolm Gladwell
I am enough of an artist to draw freely upon my imagination. Imagination is more important than knowledge. Knowledge is limited. Imagination encircles the world.
— Albert Einstein
My imagination functions much better when I don't have to speak to people.
— Patricia Highsmith
Inspiring Imagination Quotes
Imagination is the highest kite one can fly.
— Lauren Bacall
Imagination is a place where all the important answers live.
— Joe Meno
Imagination will often carry us to worlds that never were. But without it we go nowhere.
— Carl Sagan
The best use of imagination is creativity.
— Deepak Chopra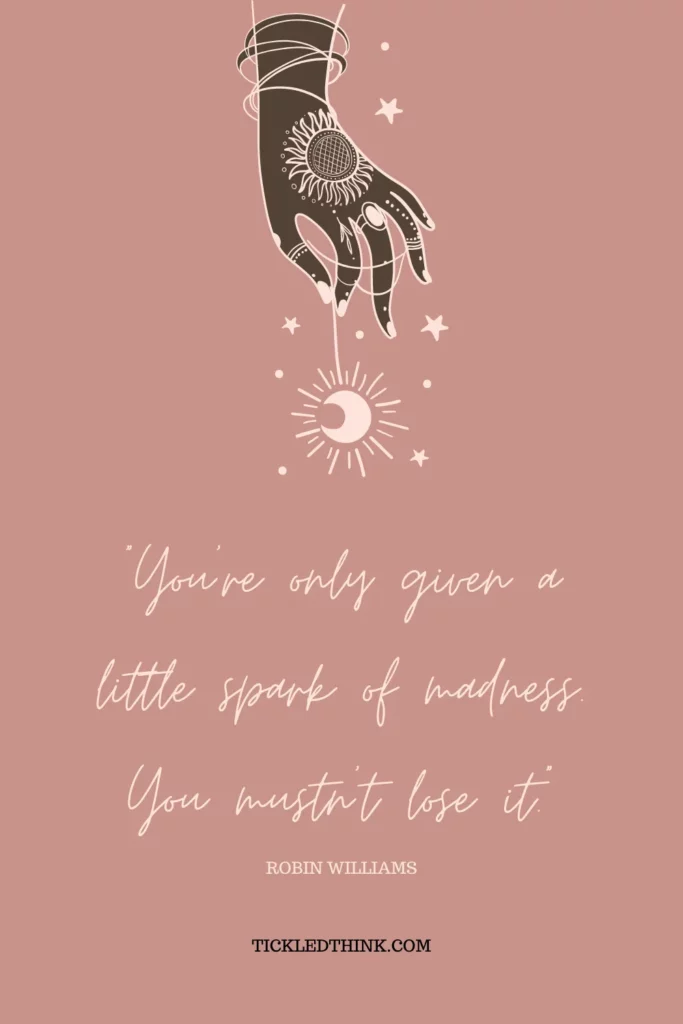 Imagination is the golden-eyed monster that never sleeps. It must be fed; it cannot be ignored.
— Patricia A. Mckillip
Imagination does not become great until human beings, given the courage and the strength, use it to create.
— Maria Montessori
The imagination is a palette of bright colors. You can use it to touch up memories?or you can use it to paint dreams.
— Robert Brault
Imagination is like a muscle. I found out that the more I wrote, the bigger it got.
— Philip José Farmer
Sometimes imagination pounces; mostly it sleeps soundly in the corner, purring.
— Terri Guillemets
If you can dream it, you can become it.
— William Arthur Ward
Because when you are imagining, you might as well imagine something worthwhile.
— Lucy Maud Montgomery
Imagination means nothing without doing.
— Charles Chaplin
An idea is salvation by imagination.
— Frank Lloyd Wright
Go confidently in the direction of your dreams, and live the life you have imagined.
— Henry David Thoreau
Perhaps imagination is only intelligence having fun.
— George Scialabba
Imagination does not become great until human beings, given the courage and the strength, use it to create.
— Maria Montessori
Related Posts:
Quotes about Imagination and Creativity
It is usually the imagination that is wounded first, rather than the heart; it being much more sensitive.
— Henry David Thoreau
Our imagination flies — we are its shadow on the earth.
— Vladimir Nabokov
They who dream by day are cognizant of many things which escape those who dream only by night.
Imagination is the only weapon in the war against reality.
— Lewis Carroll
Live out of your imagination, not your history.
— Stephen Covey
There are painters who transform the sun to a yellow spot, but there are others who with the help of their art and their intelligence, transform a yellow spot into sun
— Pablo Picasso
Nothing limits achievement like small thinking; nothing expands possibilities like unleashed imagination.
— William Arthur Ward
Looking back, I guess I used to play-act all the time. For one thing, it meant I could live in a more interesting world than the one around me.
— Marilyn Monroe
Every great advance in science has issued from a new audacity of imagination.
— John Dewey
Closed in a room, my imagination becomes the universe, and the rest of the world is missing out.
— Criss Jami
Without leaps of imagination, or dreaming, we lose the excitement of possibilities. Dreaming, after all, is a form of planning.
— Gloria Steinem
Reality leaves a lot to the imagination.
— John Lennon
When the imagination and will power are in conflict, are antagonistic, it is always the imagination which wins, without any exception.
— Emile Coue
I believe in the power of the imagination to remake the world, to release the truth within us, to hold back the night, to transcend death, to charm motorways, to ingratiate ourselves with birds, to enlist the confidences of madmen.
— J.G. Ballard
My imagination makes me human and makes me a fool; it gives me all the world and exiles me from it.
— Ursula K. Le Guin
Cute Imagination Quotes
Man lives by imagination.
— Havelock Ellis
Laughter is timeless, imagination has no age and dreams are forever.
— Walt Disney
Visualize this thing that you want, see it, feel it, believe in it. Make your mental blue print, and begin to build.
— Robert Collier
Happiness is not an ideal of reason, but of imagination.
— Immanuel Kant
And by the way, everything in life is writable about if you have the outgoing guts to do it, and the imagination to improvise. The worst enemy to creativity is self-doubt.
— Sylvia Plath
Imagination is the true magic carpet.
— Norman Vincent Peale
You need imagination in order to imagine a future that doesn't exist.
— Azar Nafisi
Often it is just lack of imagination that keeps a man from suffering very much.
— Marcel Proust
The artist must bow to the monster of his own imagination.
— Richard Wright
Imagination and fiction make up more than three quarters of our real life.
— Simone Weil
Imagination disposes of everything; it creates beauty, justice, and happiness, which are everything in this world.
— Blaise Pascal
Trust that little voice in your head that says 'Wouldn't it be interesting if…'; And then do it.
— Duane Michals
When one paints an ideal, one does not need to limit one's imagination.
— Ellen Key
What is now proved was once only imagined.
— William Blake
The power of imagination created the illusion that my vision went much farther than the naked eye could actually see.
— Nelson Mandela
More Imagination Quotes
A book is a device to ignite the imagination.
— Alan Bennett
Creative minds have always been known to survive any kind of bad training.
— Anna Freud
A blank piece of paper is God's way of telling us how hard it is to be God.
— Sidney Sheldon
I believe in the imagination. What I cannot see is infinitely more important than what I can see.
— Duane Michals
It's strange how dreams get under your skin and give your heart a test for what's real and what's imaginary.
— Jason Mraz
Imagination is the voice of daring. If there is anything godlike about God, it is that. He dared to imagine everything
— Henry Miller
There are no rules of architecture for a castle in the clouds.
— G.K. Chesterton
Imagination governs the world.
— Napolon Bonaparte
Some might think that the creativity, imagination, and flights of fancy that give my life meaning are insanity.
— Vladimir Nabokov
The imagination, give it the least license, dives deeper and soars higher than Nature goes.
— Henry David Thoreau
Hate is a lack of imagination.
— Graham Greene
Those who do not think outside the box are easily contained.
— Nicolas Manetta
It's delightful when your imaginations come true, isn't it?
— L.M. Montgomery
Imagination was given to man to compensate him for what he is not; a sense of humor to console him for what he is.
— Sir Francis Bacon
Disneyland will never be completed. It will continue to grow as long as there is imagination left in the world.
— Walt Disney
Which of these imagination quotes was your favorite?
More inspirational quotes for you to enjoy