A collection of keep it real quotes that'll inspire you to stay true to yourself and love who are completely and unconditionally.
In Today's day and age, there is this constant pressure to chase other people's approval. We change who are and what we believe in to receive validation from other people – thinking that this is the only way for us to feel worthy and enough.
But you have to remind yourself that the only validation that you will ever need is from yourself. Keep it real.
Know that you are unique, worthy, and enough just as you are now. You don't have to pretend to be someone you're not.
By learning to accept and love yourself completely, you are allowing yourself to unlock your fullest potential and to live every moment of your life to the fullest.
May these quotes inspire you to keep it real and stay true to who you are, no matter what.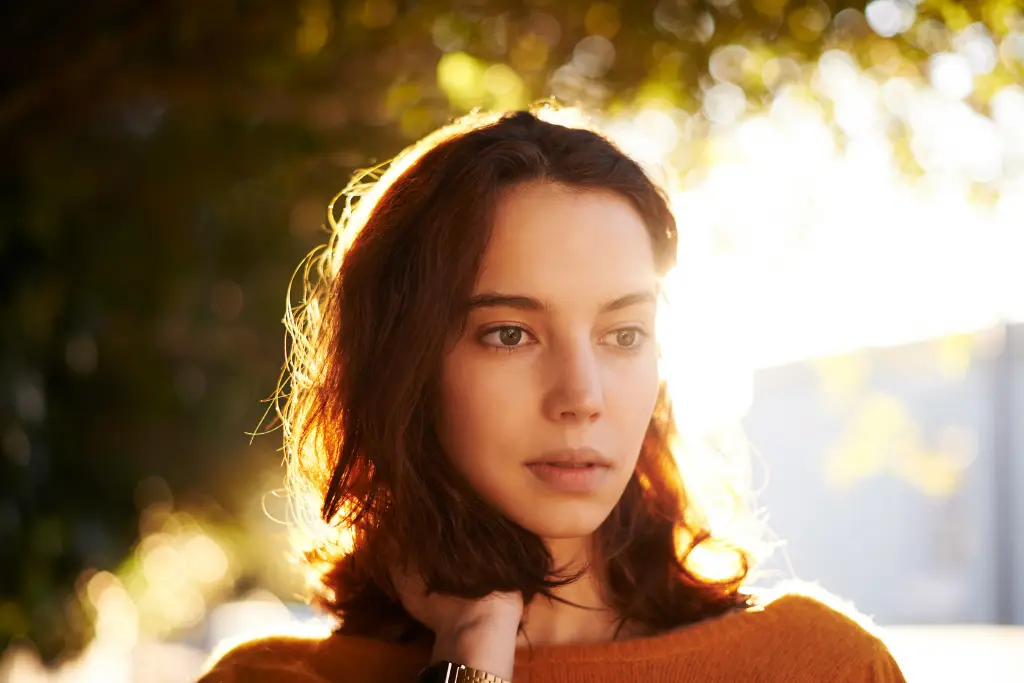 Keep It Real Quotes and Sayings
You'll never know who you are unless you shed who you pretend to be.
— Vironika Tugaleva
Keep it real, even if they don't want to hear the truth!
— Stoney Rose
If you don't know who you truly are, you'll never know what you really want.
— Roy T. Bennett
The truth is, 'm okay with people not liking me. I'm not okay with them pretending that they do. Keep it real. Everybody ain't for everybody.
— Nakia R. Laushaul
The real difficulty is to overcome how you think about yourself.
— Maya Angelou
Authenticity is the language of visionaries.
— Andrena Sawyer
I let people see the cracks in my life. We can't be phony. We've got to keep it real.
— Charles R. Swindoll
When you stop living your life based on what others think of you real life begins. At that moment, you will finally see the door of self acceptance opened.
— Shannon L. Alder
The best support you could ever offer is to just simply keep it real.
— Jasmina Siderovski
When real people fall down in life, they get right back up and keep on walking.
— Michael Patrick King
Live life as though nobody is watching, and express yourself as though everyone is listening.
When we identify the thoughts that keep us from seeing others as they truly are we prepare the ground for real love.
— Sharon Salzberg
Keep it Real Quotes To Love Yourself More
Forget about being impressive and commit to being real. Because being real is impressive!
— Jonathan Harnisch
You are imperfect, permanently and inevitably flawed. And you are beautiful.
— Amy Bloom
how you love yourself is
how you teach others
to love you
— Rupi Kaur
I would rather wear honest tears than the most beautiful and elaborately faked smile.
— Tyler Knott Gregson
Be what you are. This is the first step toward becoming better than you are.
— Julius Charles Hare
Because one believes in oneself, one doesn't try to convince others. Because one is content with oneself, one doesn't need others' approval. Because one accepts oneself, the whole world accepts him or her.
— Lao Tzu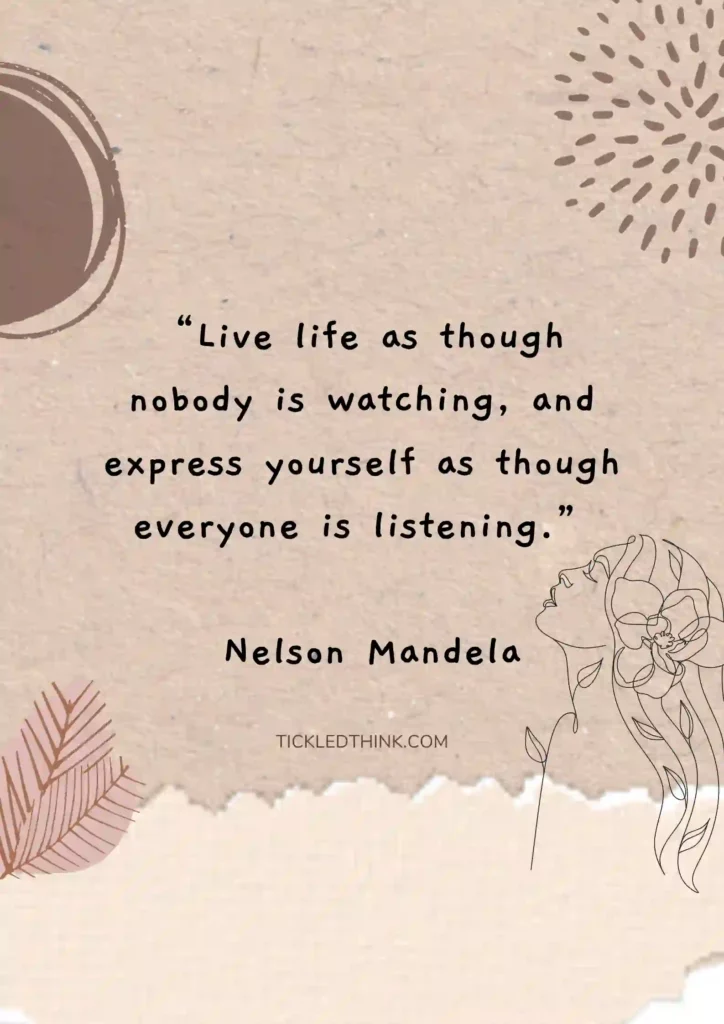 The easiest way to gain someone's trust is to deserve it. This should be pretty easy, assuming you're just being you and being real. Minimal effort too.
— Ashly Lorenzana
You were born an original. Don't die a copy.
— John Mason
Wanting to be someone else is a waste of the person you are.
— Marilyn Monroe
The truth no matter how hard it is to bear, must be accepted and confronted head on because it is real. Businesses and people who accept truth soar.
— Germany Kent
If you can be anything, be real.
— Nikki Rowe
Always be yourself, express yourself, have faith in yourself, do not go out and look for a successful personality and duplicate it.
— Bruce Lee
Related Posts:
Keep it Real Quotes For Instagram
Beauty comes from embracing who you are.
— Lindsey Leavitt
To be real to others, first you must be real with yourself.
— Kaylee Mondrella
To shine your brightest light is to be who you truly are.
― Roy T. Bennett
Change is possible, but it must start with self-acceptance.
― Alexander Lowen
So much possibility lives within the beauty of your authenticity. Be real.
— Scott Stabile
The worst loneliness is to not be comfortable with yourself.
— Mark Twain
Nothing can be more hurtful to your heart than betraying yourself.
— Roy T. Bennett
Accept yourself: flaws, quirks, talents, secret thoughts, all of it, and experience true liberation.
― Amy Leigh Mercree
I don't need everybody to like me just because I'm nice. I want them to stay with me because I'm real.
— Yvonne Urlanda
You don't need to do anything to be loved. Just be who you know you are. It's the only way to experience real love.
— Marshall Sylver
I now see how owning our story and loving ourselves through that process is the bravest thing that we will ever do.
― Brené Brown
Real is hard to find, and sometimes harder to differentiate. Fakes is acceptable by many, because its takes a lot of strength and courage to be real and more to stay REAL.
— Annelise Lords
If you stay true to yourself and true to your vision and your own values, you can power through and make an impact on modern life.
— Steve Bannon
Quotes About Keeping It Real With Yourself
Just be yourself, let people see the real, imperfect, flawed, quirky, weird, beautiful & magical person that you are.
— Mandy Hale
There is nothing more beautiful than seeing a person being themselves. Imagine going through your day being unapologetically you.
— Steve Maraboli
The privilege of a lifetime is to become who you truly are.
— Carl Gustav Jung
Just be yourself, and enjoy the blessings that God's borne out on you.
— Delilah
You have to stay true to yourself and don't be afraid even though people may say what you're doing isn't cool or isn't right.
— Emma Stone
Don't worry what people say or what people think. Be yourself.
— Brett Hull
When you find peace within yourself, you become the kind of person who can live at peace with others.
— Peace Pilgrim
The greatest act of courage is to be and to own all of who you are — without apology, without excuses, without masks to cover the truth of who you are.
— Debbie Ford
Just stay true to yourself and true to what you believe.
— Joel Madden
Because true belonging only happens when we present our authentic, imperfect selves to the world, our sense of belonging can never be greater than our level of self-acceptance.
— Brené Brown
The more you know who you are, and what you want, the less you let things upset you.
— Stephanie Perkins
Always be a first-rate version of yourself and not a second-rate version of someone else.
— Judy Garland
Live authentically. Why would you continue to compromise something that's beautiful to create something that is fake?
— Steve Maraboli
We have to dare to be ourselves, however frightening or strange that self may prove to be.
— May Sarton
Which of these keep it real quotes resonated with you the most?
More Inspirational Quotes For You To Enjoy
You Are Worth Fighting For Quotes