A collection of uplifting self compassion quotes that'll inspire you to be kinder to yourself, accept yourself completely and start loving yourself more.
Self compassion means giving ourselves grace and love even during those difficult and hard days.
It is forgiving ourselves and giving ourselves room to make mistakes and fail without criticism and judgment.
 It is accepting who we are and learning to love our flaws and imperfections.
There's no denying that for most of us, it's so much easier to constantly put ourselves down and beat ourselves up for every little mistake instead of giving ourselves grace and forgiving ourselves.
I'm definitely no stranger to this habit. For years, I struggled with self love and self compassion. It was so much easier for me to give love and kindness to other people than to myself. I continually talk negatively towards myself without any regard for how this would affect my mental health.
I believed that I didn't deserve love and compassion. I needed to earn it. I needed to constantly prove that I was worthy and that I needed other people's approval and validation for me to be enough.
But man was I wrong. After hitting rock bottom, I've come to realize that constantly beating ourselves up and criticizing every little mistake and failure won't do us any good.
It's only going to keep us from growing, unlocking our fullest potential, and actually living the life that we deserve.
You deserve love, happiness, and compassion. You don't have to do anything to earn it because you are worthy just as you are now.
You don't have to keep chasing other people's validation just to be enough because the only validation that you will ever need is your own.
You have to remind yourself that you are enough then and you are still enough now, regardless of what other people are making you believe.
You deserve to give yourself compassion and grace and allow yourself to grow and learn from your mistakes and failures.
I know that offering ourselves kindness and love is not always easy. It's definitely not something that we can do today and forget about it the next day.
I've learned that it is a journey. It's something that we have to consciously choose every single day. That's why it's important to keep reminding ourselves of it.
I have gathered the best self compassion quotes below to help serve as a reminder to all of us to stop beating ourselves up, stop living for other people's approval and start loving and accepting who we are, imperfections included.
Choose your favorites and write them in your journal or print them and place them in front of your mirror, so every time you look at yourself, you will be reminded that you are amazing and worthy!
Self Compassion Quotes And Sayings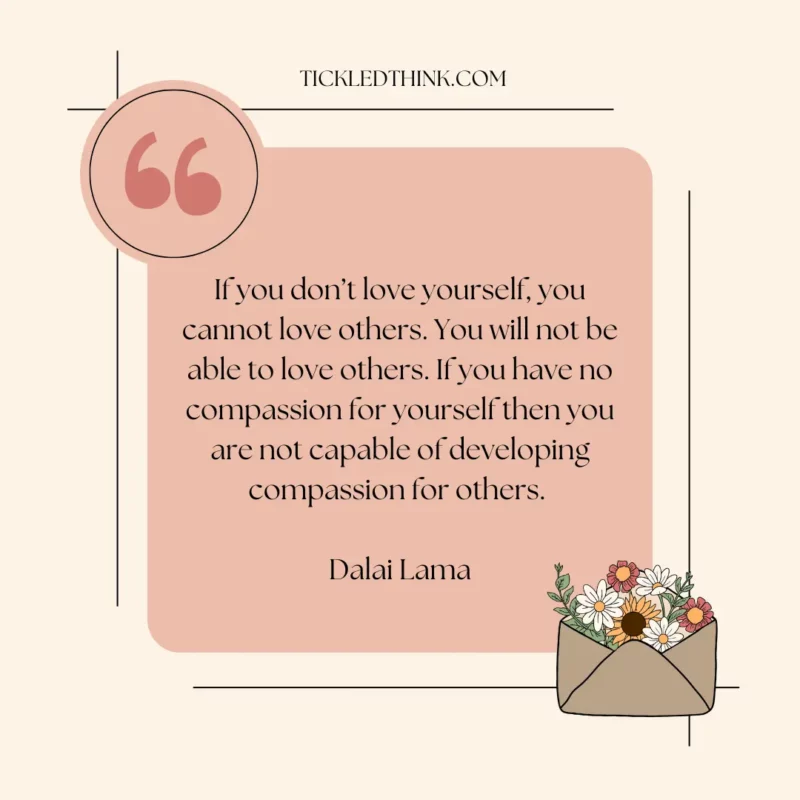 If you don't love yourself, you cannot love others. You will not be able to love others. If you have no compassion for yourself then you are not capable of developing compassion for others.
— Dalai Lama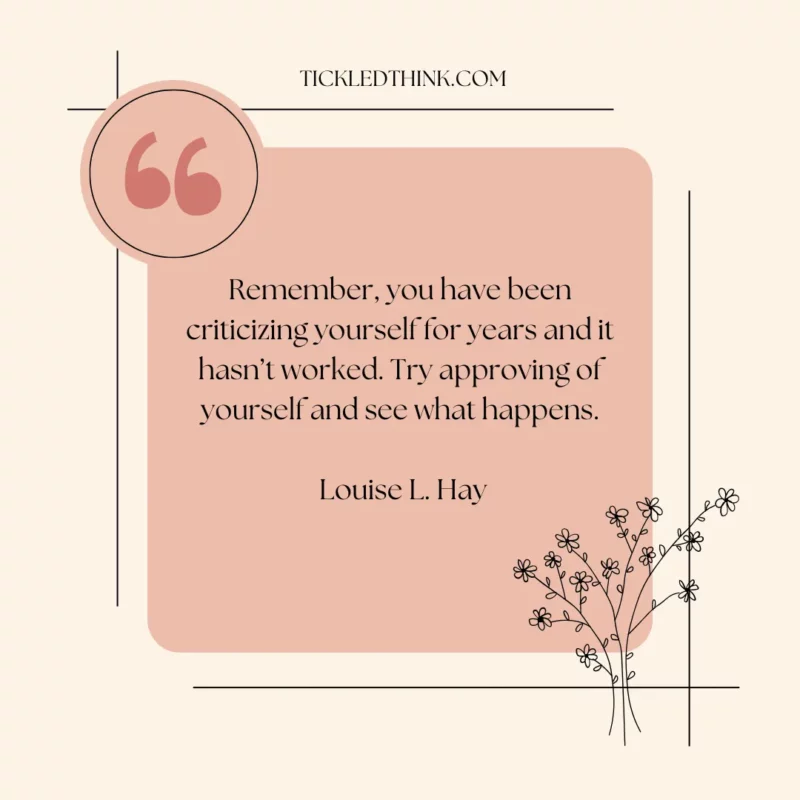 Remember, you have been criticizing yourself for years and it hasn't worked. Try approving of yourself and see what happens.
— Louise L. Hay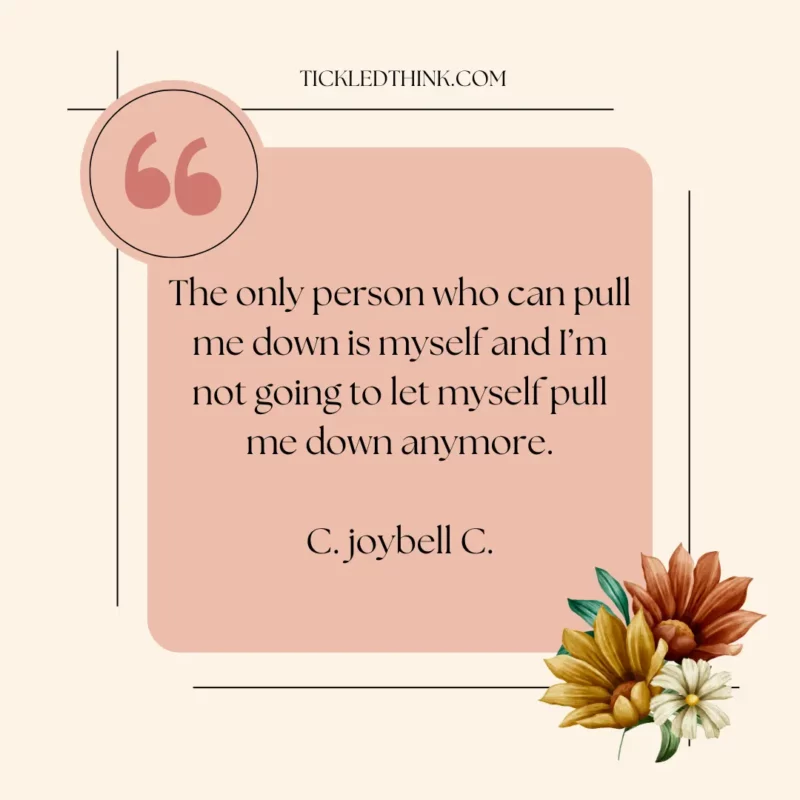 The only person who can pull me down is myself and I'm not going to let myself pull me down anymore.
— C. joybell C.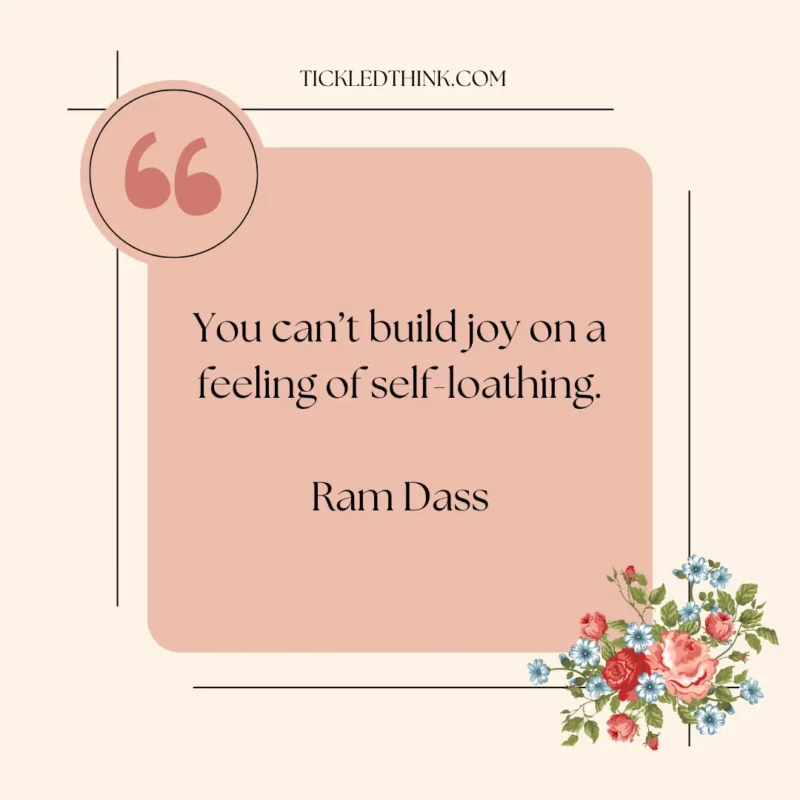 You can't build joy on a feeling of self-loathing.
— Ram Dass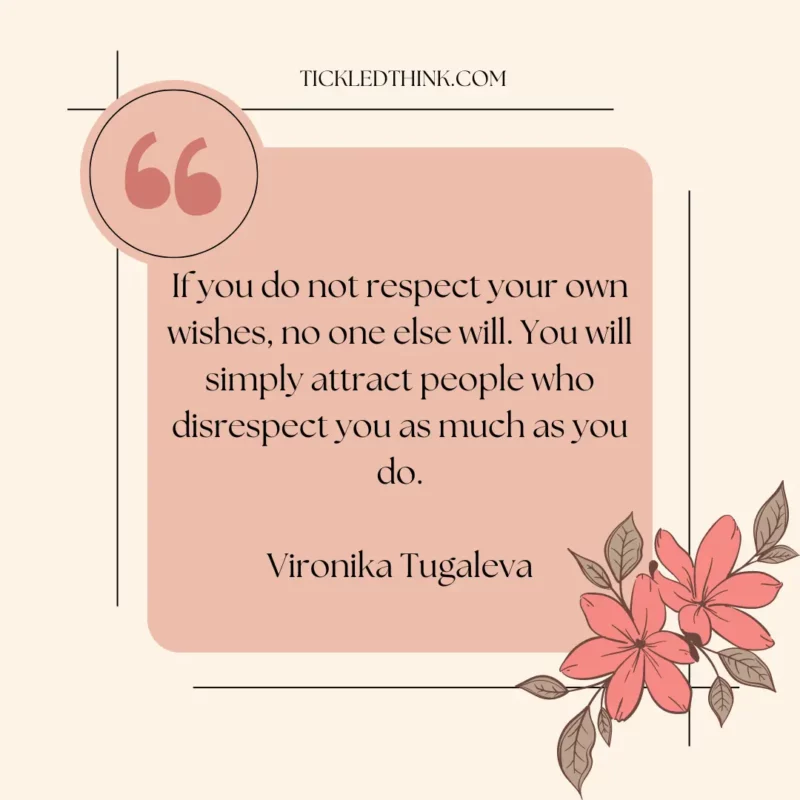 If you do not respect your own wishes, no one else will. You will simply attract people who disrespect you as much as you do.
— Vironika Tugaleva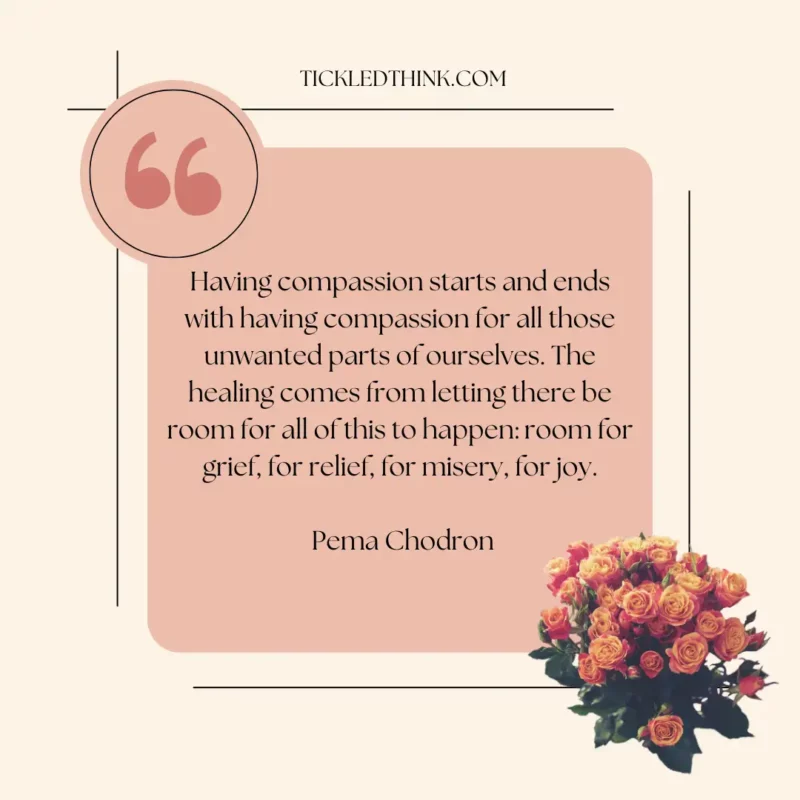 Having compassion starts and ends with having compassion for all those unwanted parts of ourselves. The healing comes from letting there be room for all of this to happen: room for grief, for relief, for misery, for joy.
— Pema Chodron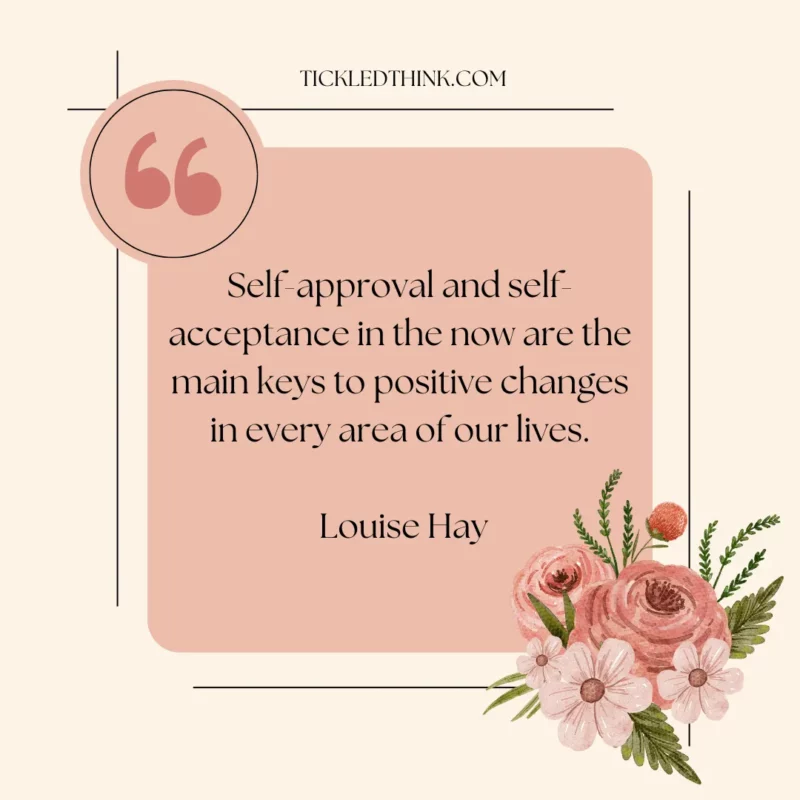 Self-approval and self-acceptance in the now are the main keys to positive changes in every area of our lives.
— Louise Hay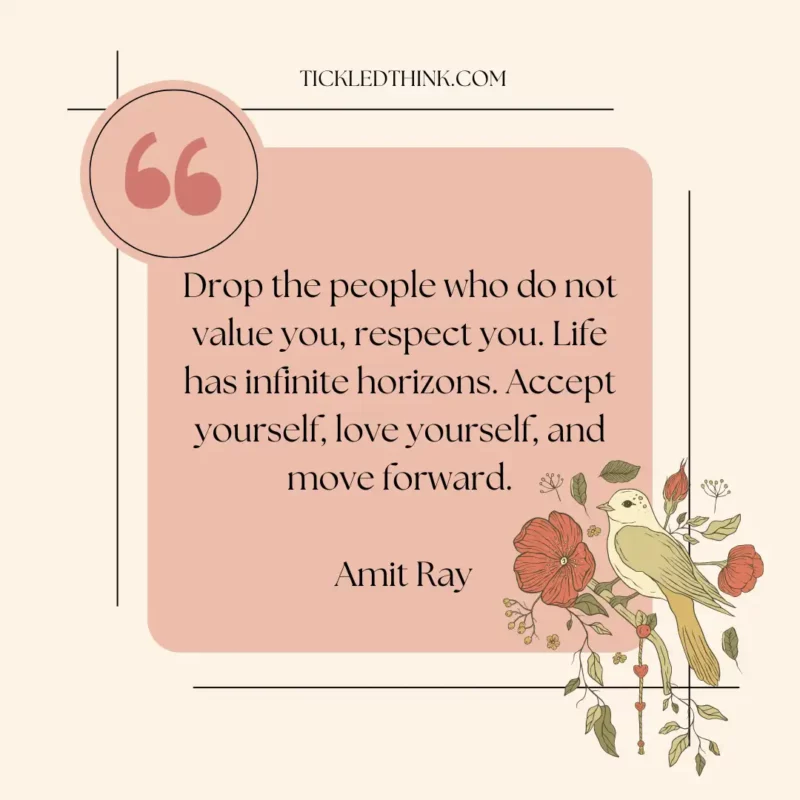 Drop the people who do not value you, respect you. Life has infinite horizons. Accept yourself, love yourself, and move forward.
— Amit Ray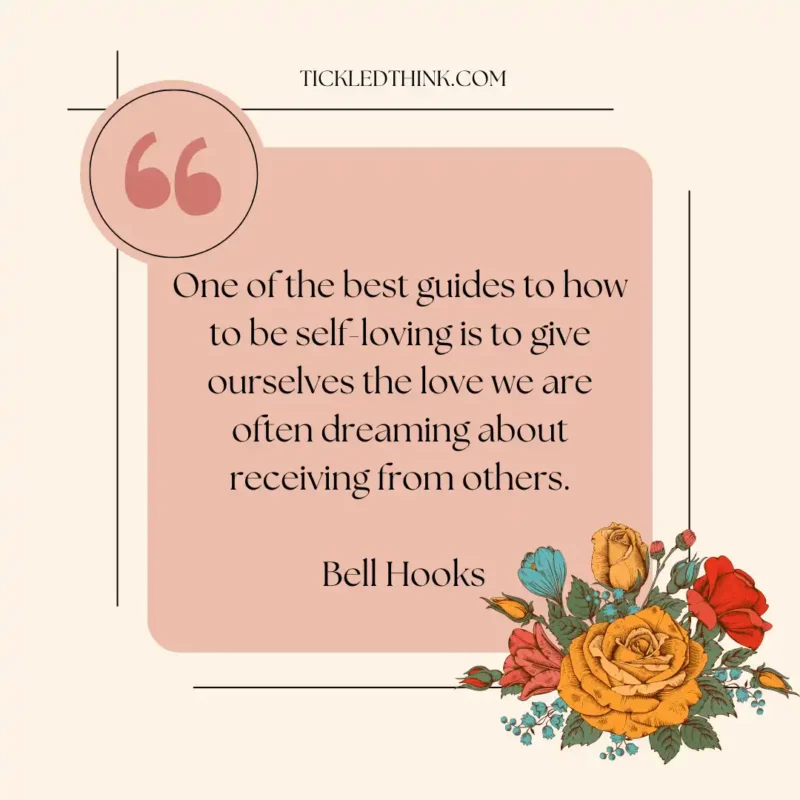 One of the best guides to how to be self-loving is to give ourselves the love we are often dreaming about receiving from others.
— Bell Hooks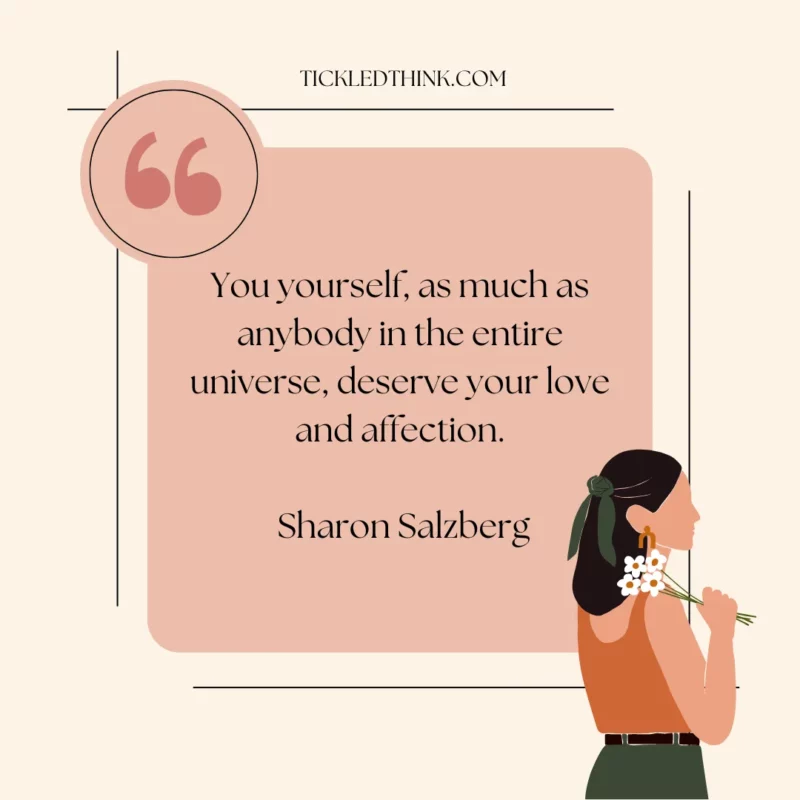 You yourself, as much as anybody in the entire universe, deserve your love and affection.
— Sharon Salzberg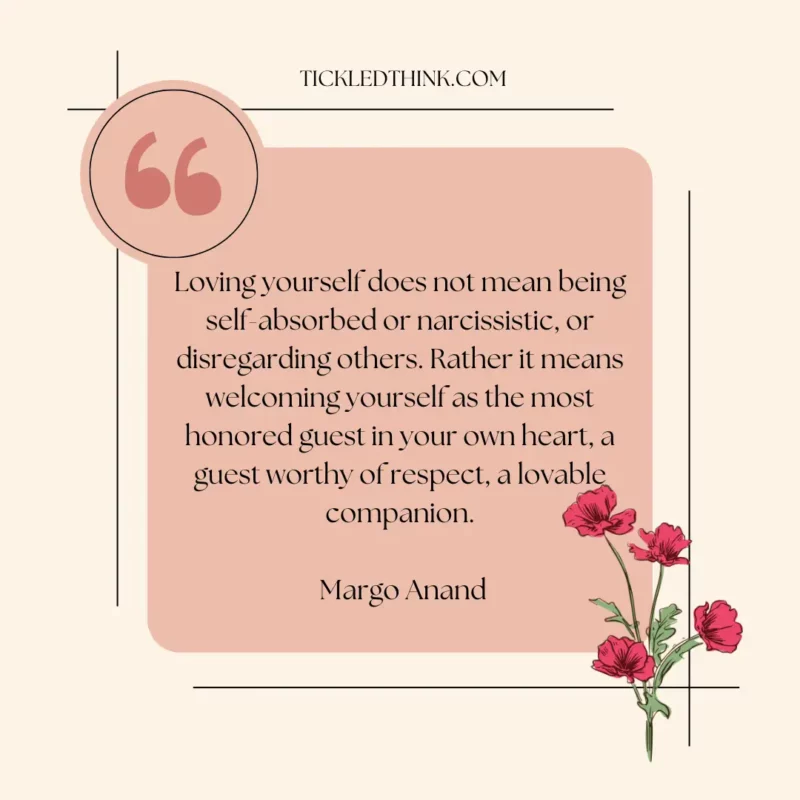 Loving yourself does not mean being self-absorbed or narcissistic, or disregarding others. Rather it means welcoming yourself as the most honored guest in your own heart, a guest worthy of respect, a lovable companion.
— Margo Anand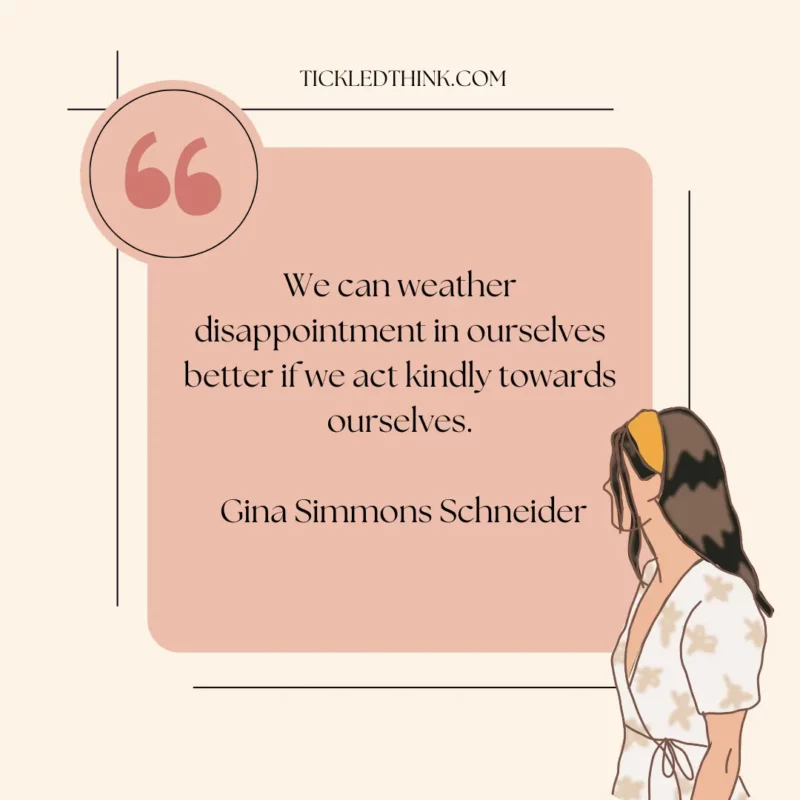 We can weather disappointment in ourselves better if we act kindly towards ourselves.
— Gina Simmons Schneider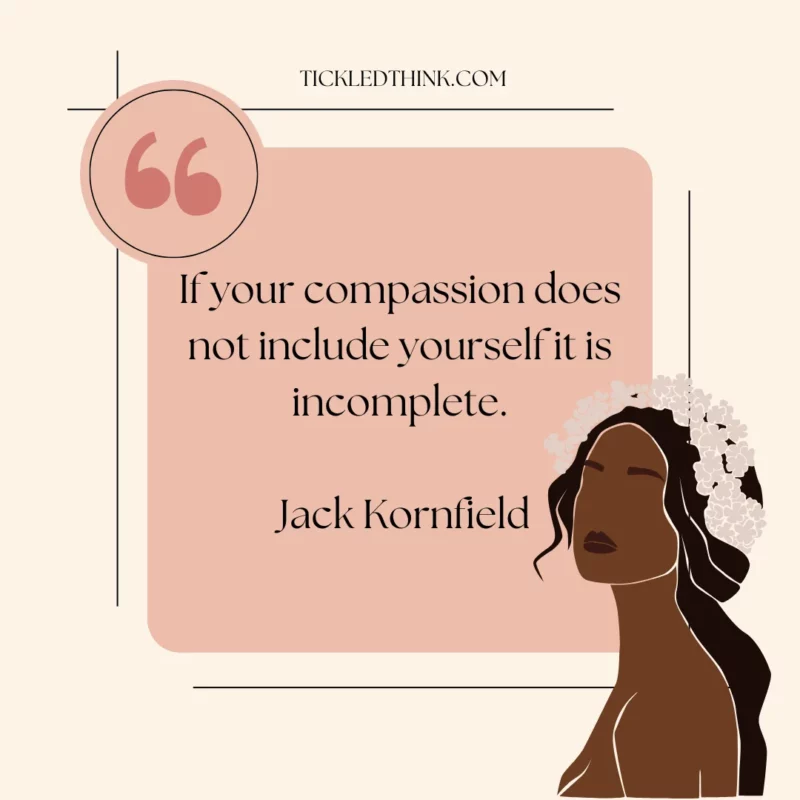 If your compassion does not include yourself it is incomplete.
— Jack Kornfield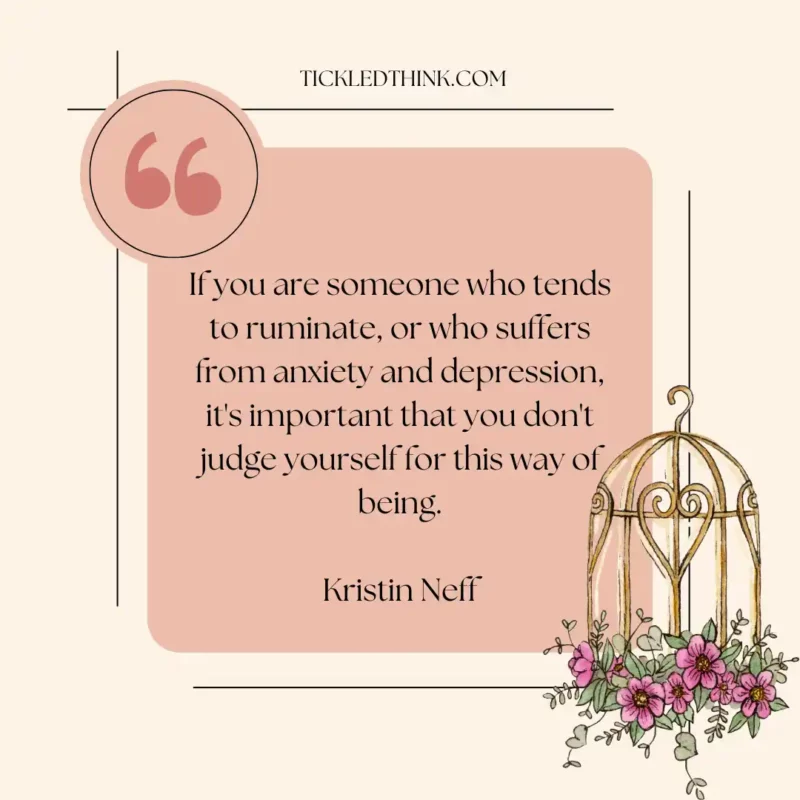 If you are someone who tends to ruminate, or who suffers from anxiety and depression, it's important that you don't judge yourself for this way of being.
— Kristin Neff
Inspiring Self Compassion Quotes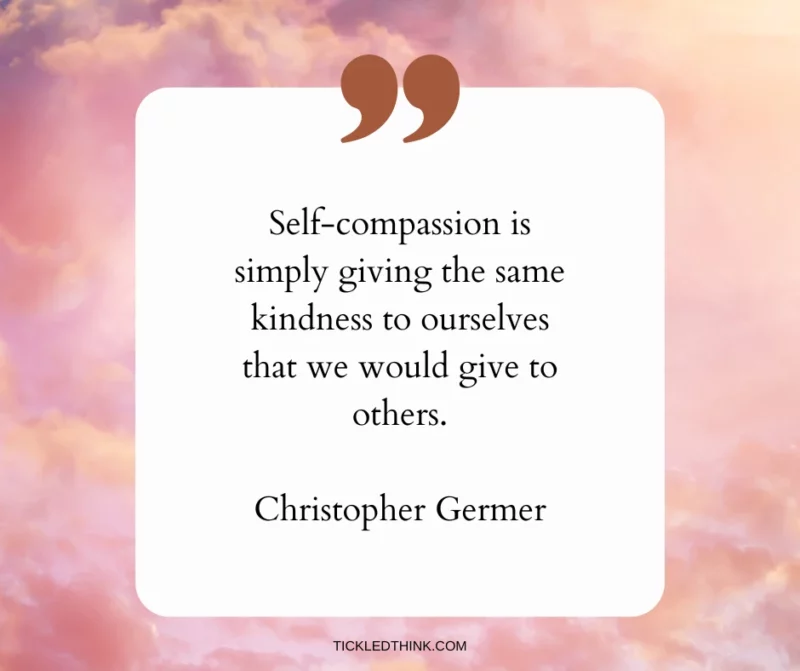 Self-compassion is simply giving the same kindness to ourselves that we would give to others.
— Christopher Germer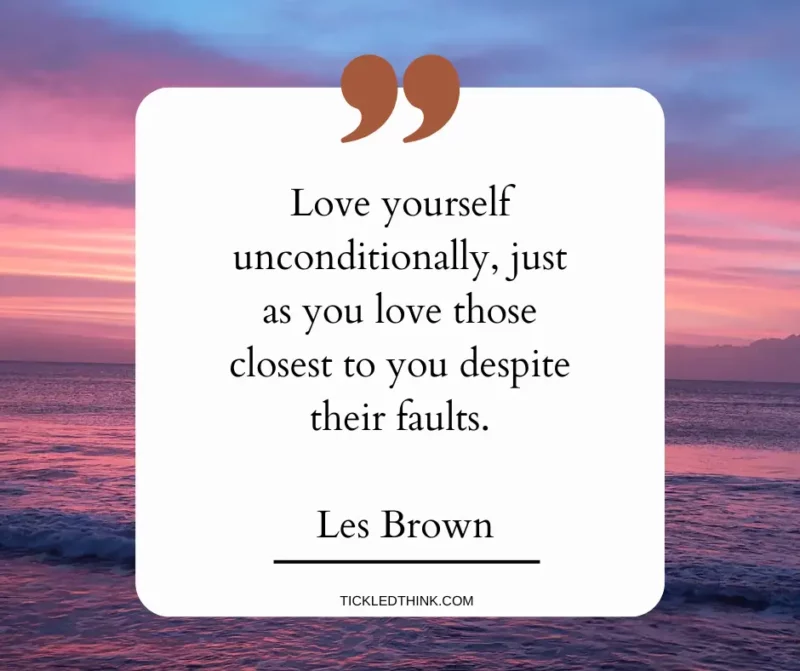 Love yourself unconditionally, just as you love those closest to you despite their faults.
— Les Brown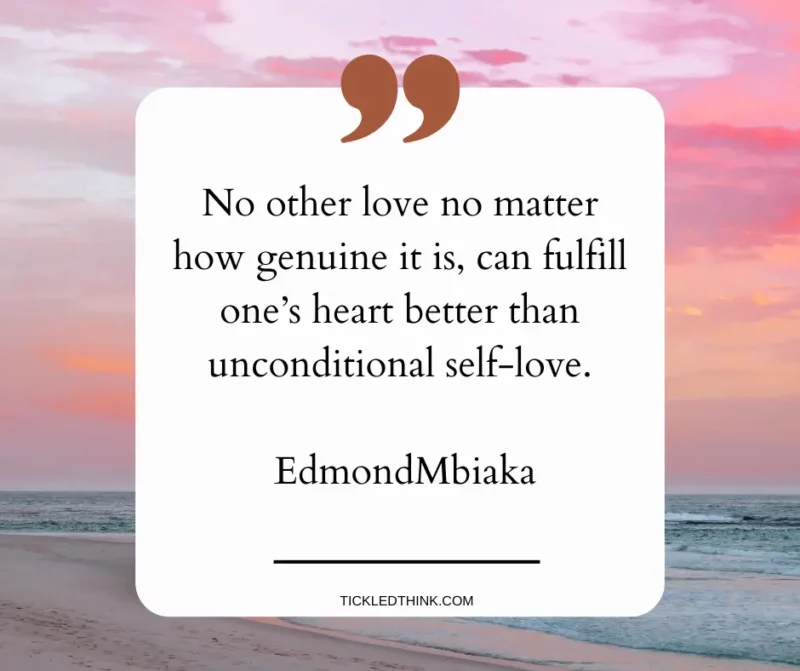 No other love no matter how genuine it is, can fulfill one's heart better than unconditional self-love.
— EdmondMbiaka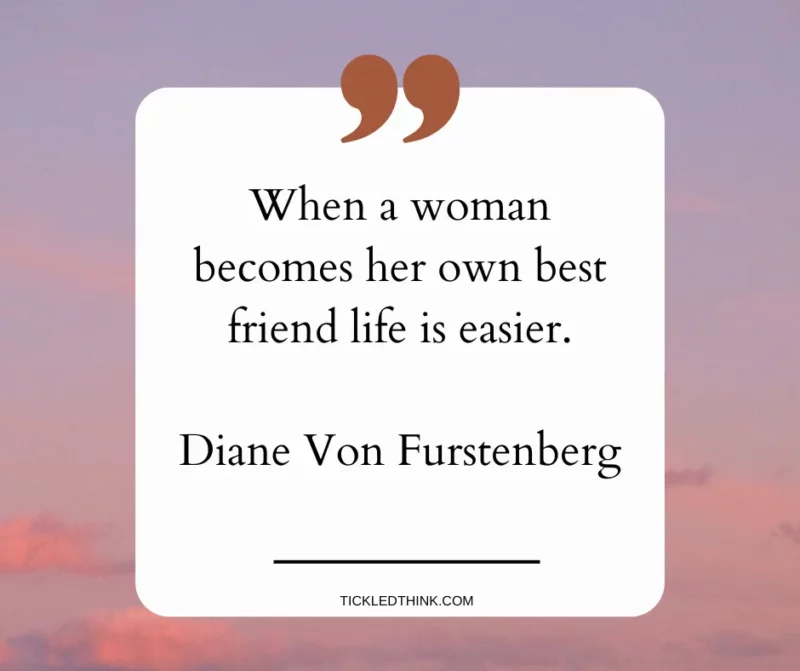 When a woman becomes her own best friend life is easier.
— Diane Von Furstenberg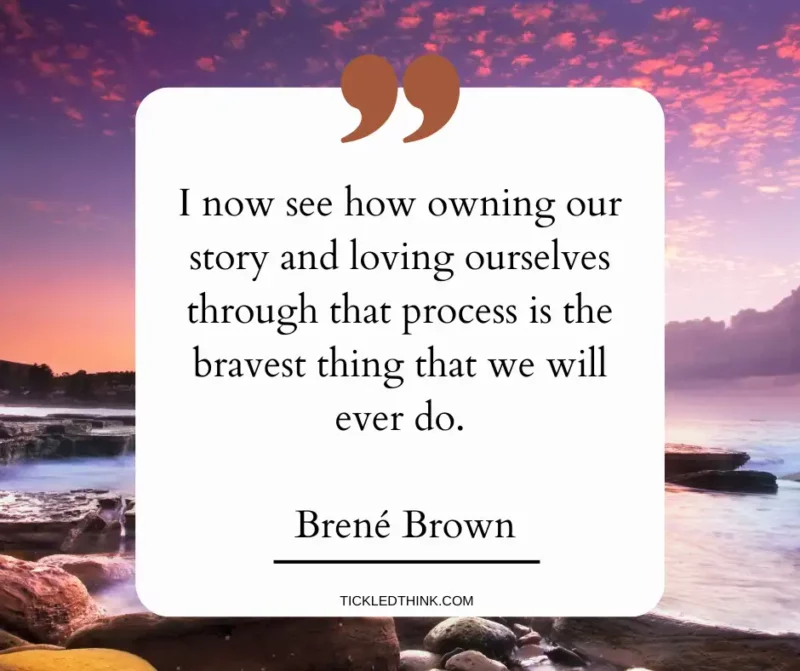 I now see how owning our story and loving ourselves through that process is the bravest thing that we will ever do.
— Brené Brown
We are each gifted in a unique and important way. It is our privilege and our adventure to discover our own special light.
— Mary Dunbar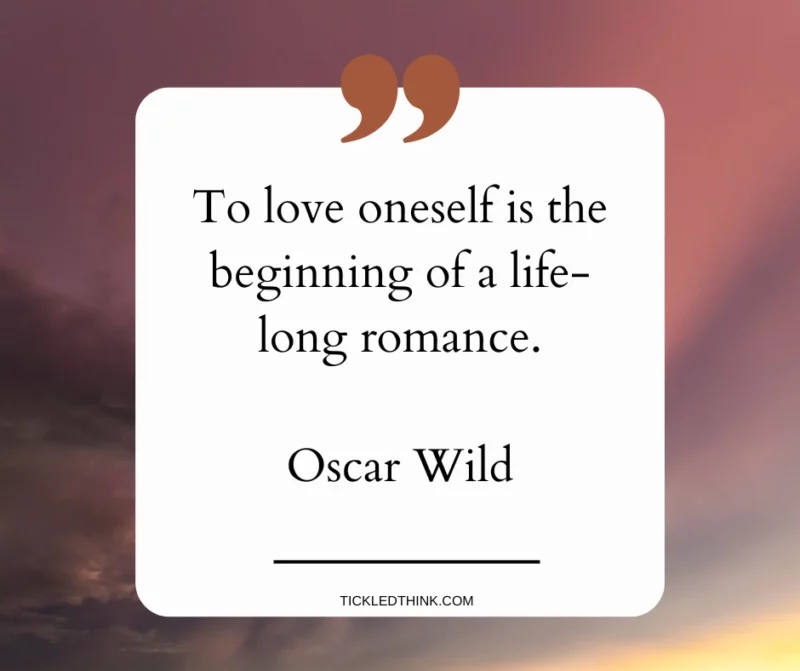 To love oneself is the beginning of a life-long romance.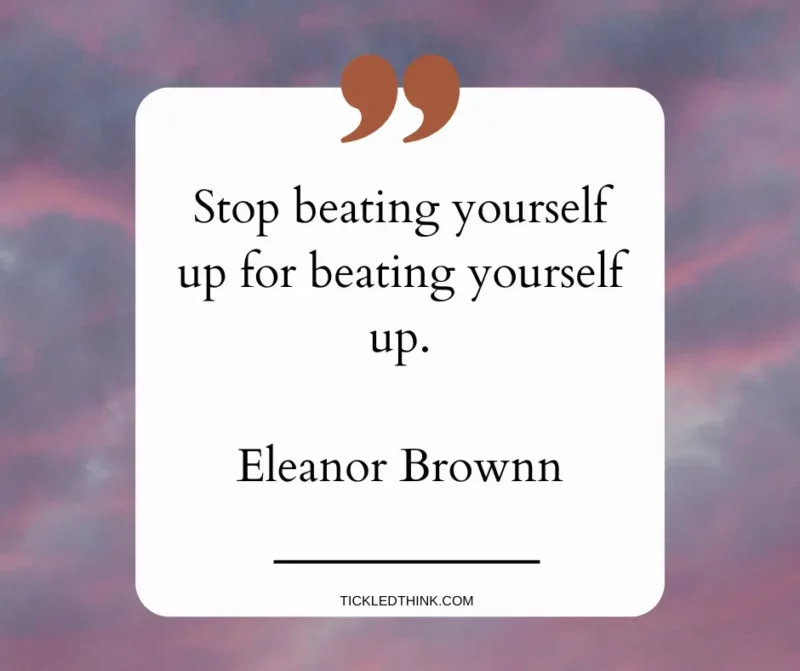 Stop beating yourself up for beating yourself up.
— Eleanor Brownn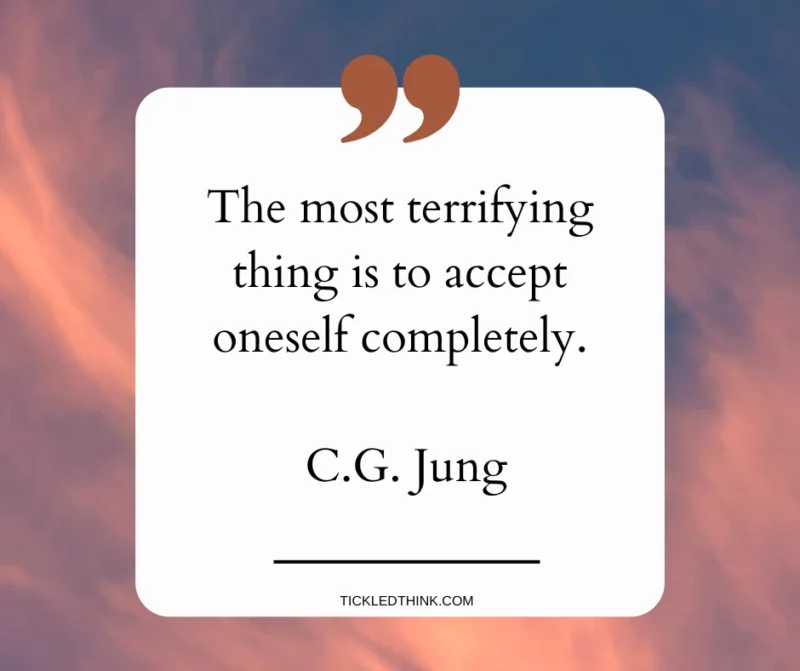 The most terrifying thing is to accept oneself completely.
— C.G. Jung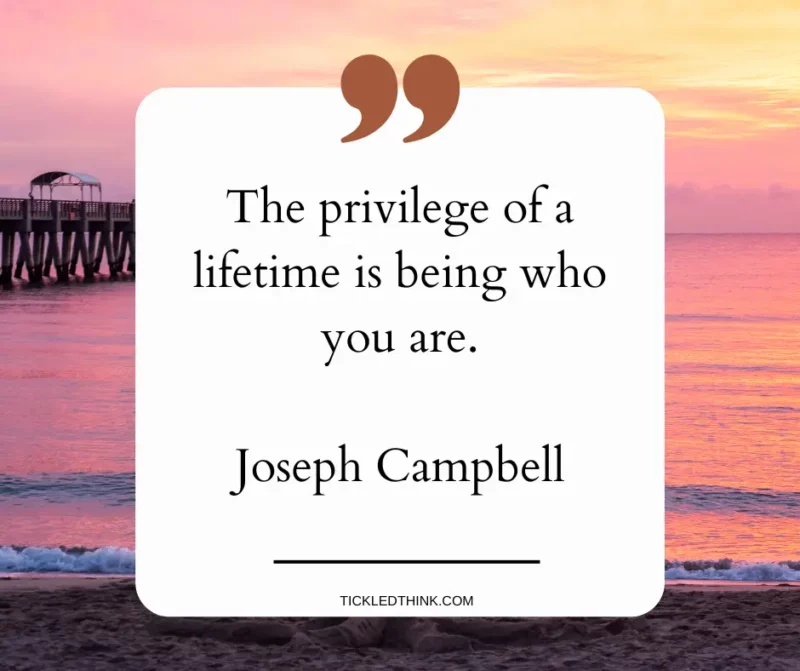 The privilege of a lifetime is being who you are.
— Joseph Campbell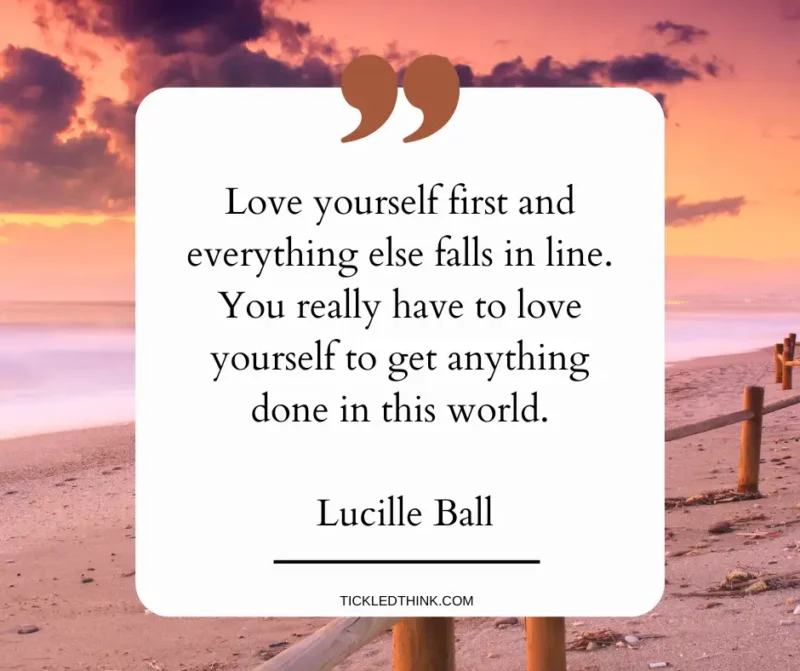 Love yourself first and everything else falls in line. You really have to love yourself to get anything done in this world.
— Lucille Ball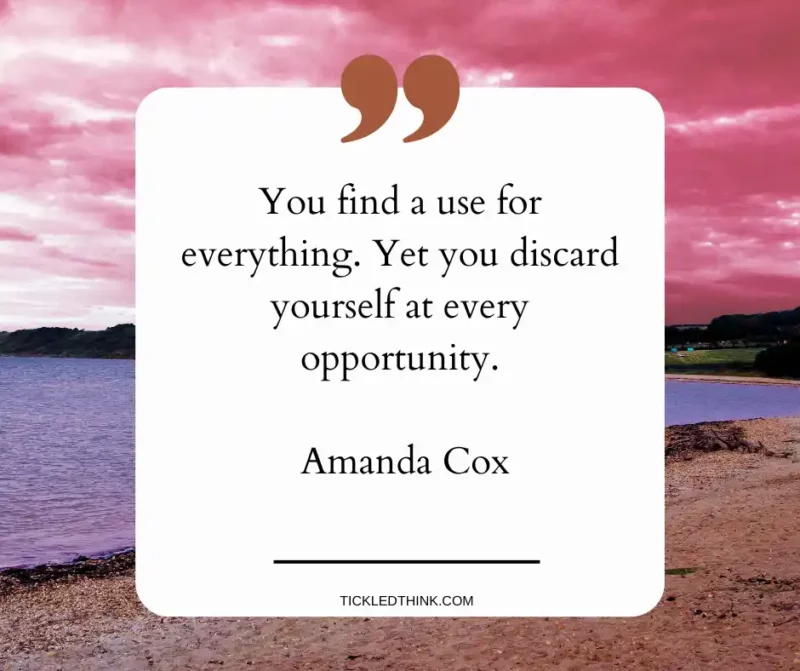 You find a use for everything. Yet you discard yourself at every opportunity.
— Amanda Cox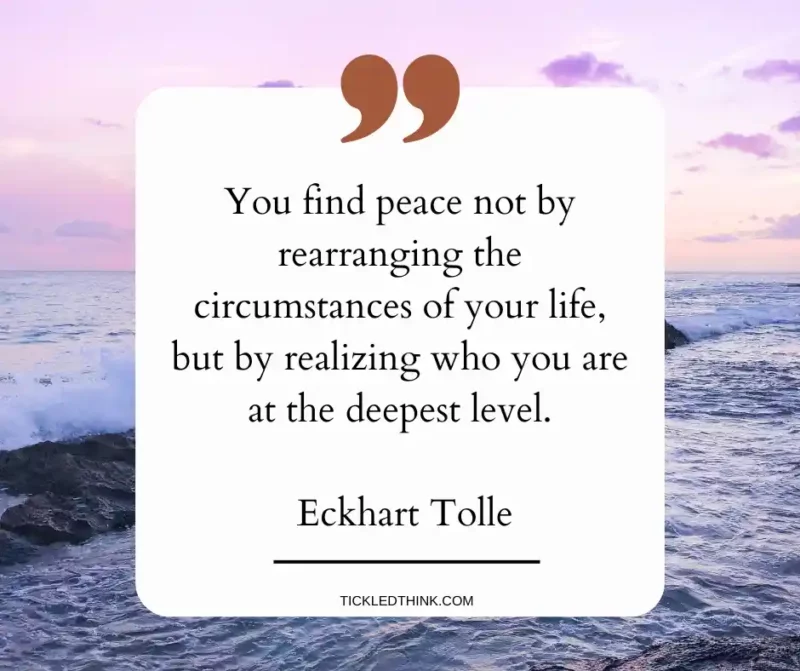 You find peace not by rearranging the circumstances of your life, but by realizing who you are at the deepest level.
— Eckhart Tolle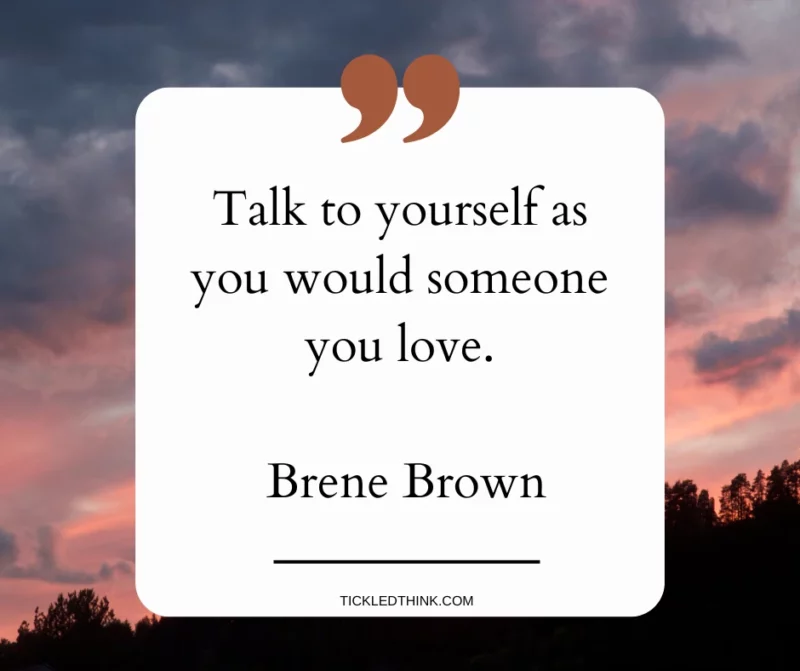 Talk to yourself as you would someone you love.
— Brene Brown
Related Posts:
Compassion For Self Quotes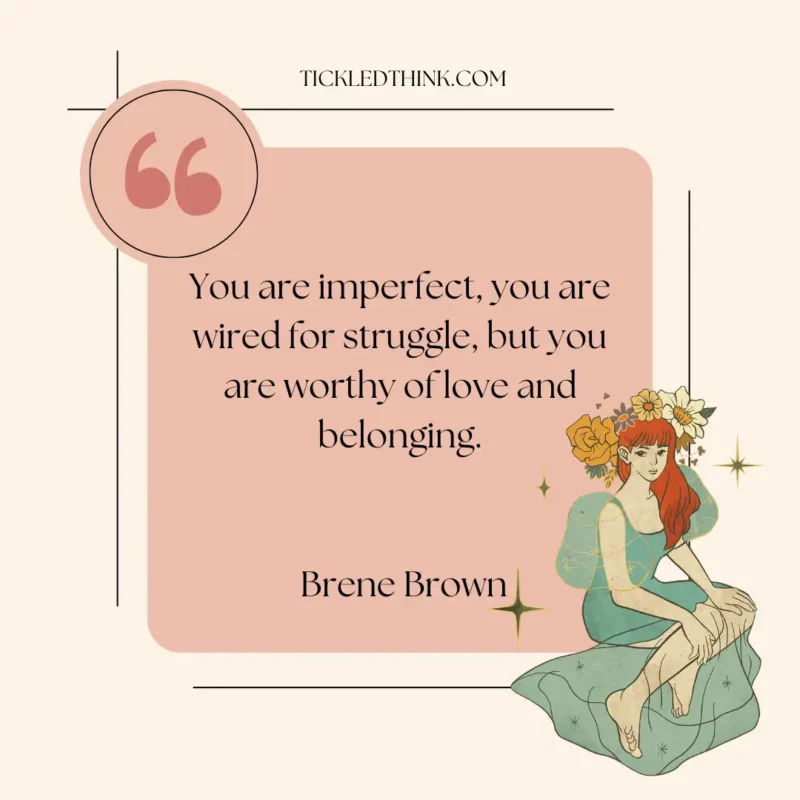 You are imperfect, you are wired for struggle, but you are worthy of love and belonging.
— Brene Brown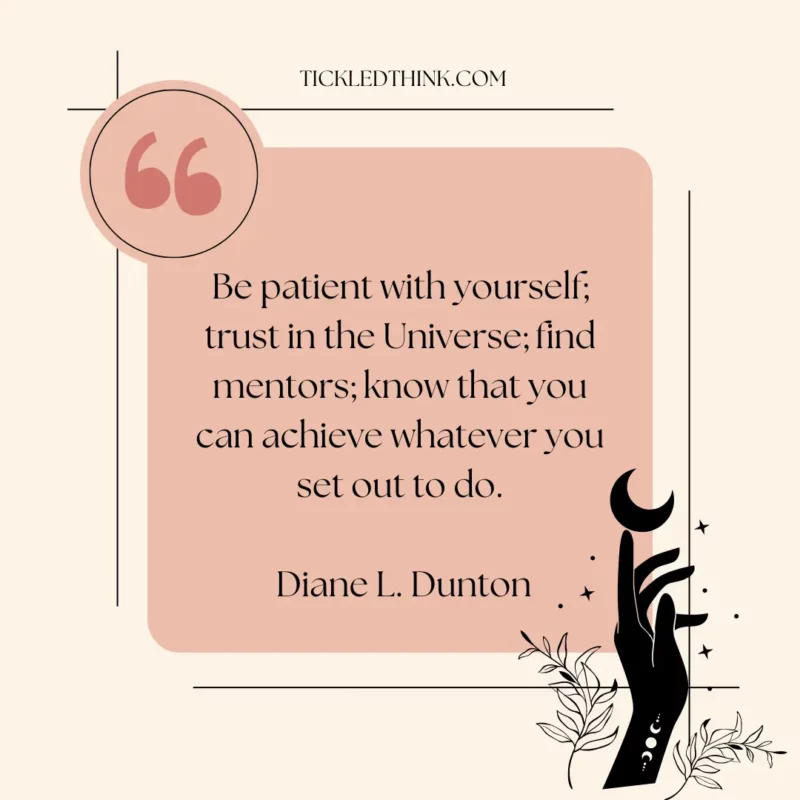 Be patient with yourself; trust in the Universe; find mentors; know that you can achieve whatever you set out to do.
— Diane L. Dunton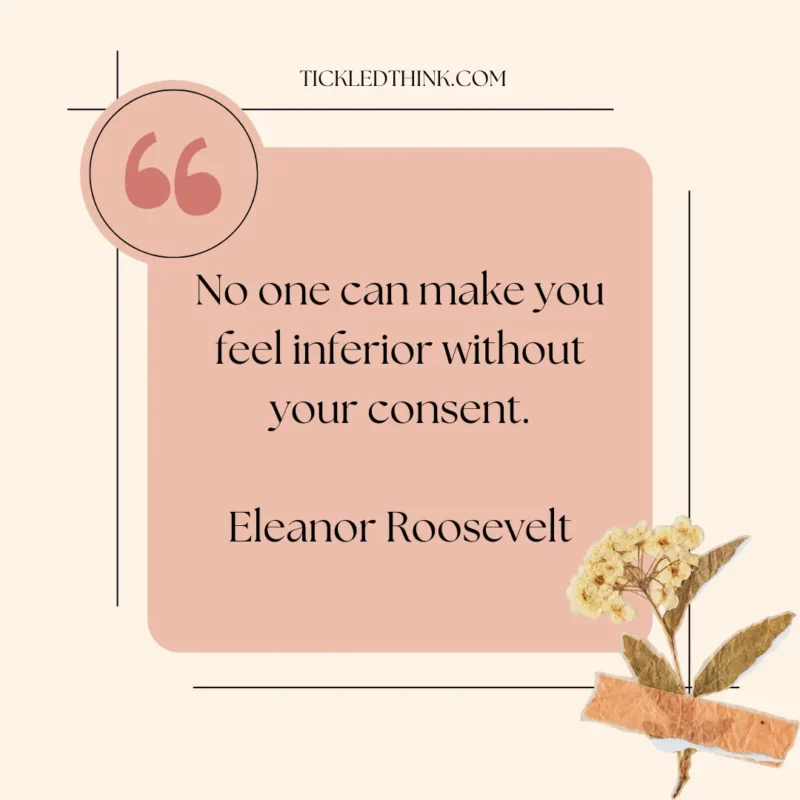 No one can make you feel inferior without your consent.
— Eleanor Roosevelt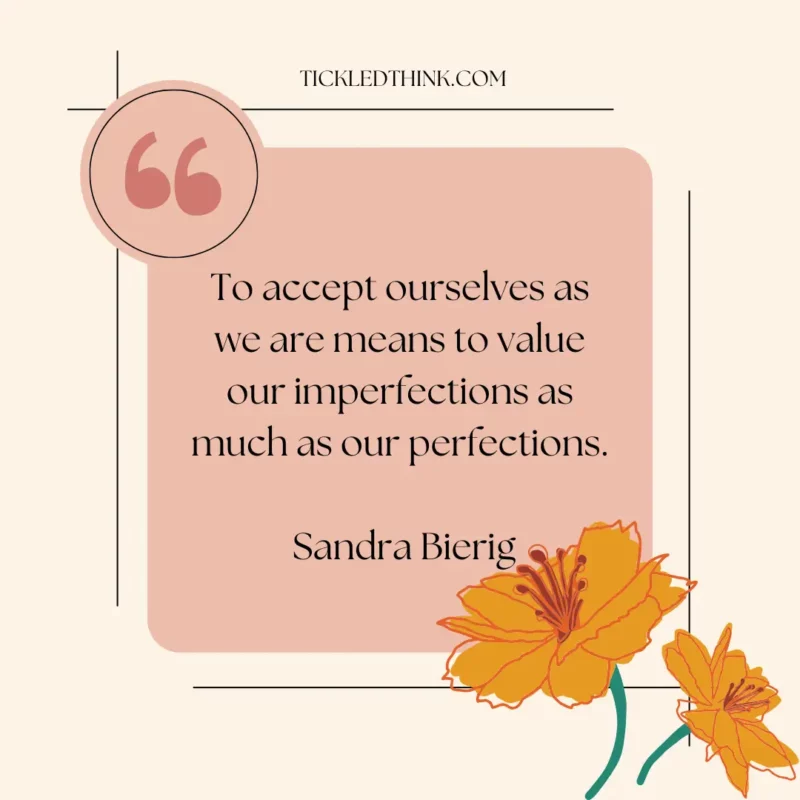 To accept ourselves as we are means to value our imperfections as much as our perfections.
— Sandra Bierig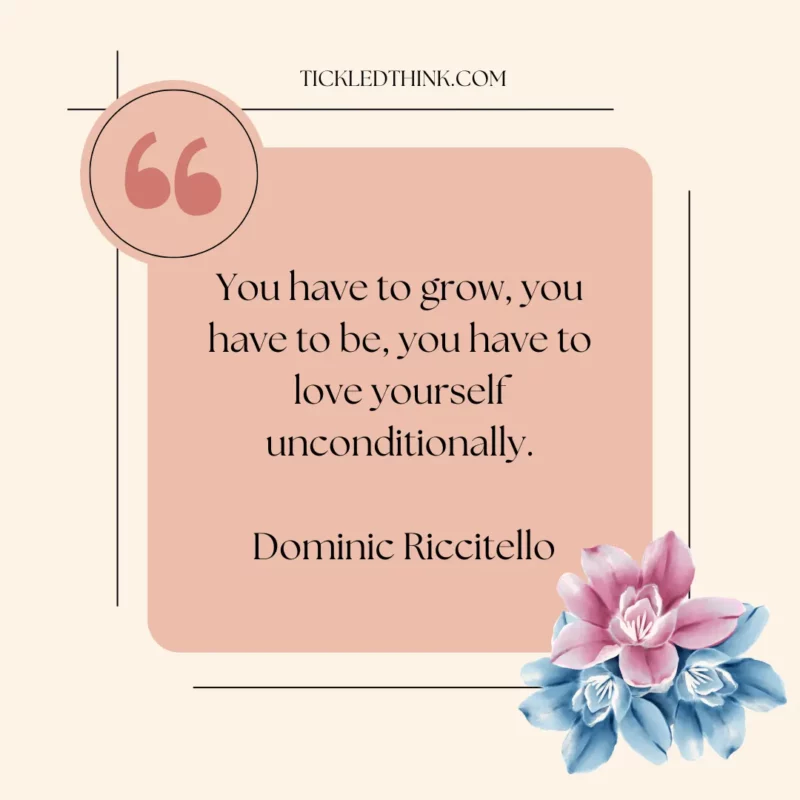 You have to grow, you have to be, you have to love yourself unconditionally.
— Dominic Riccitello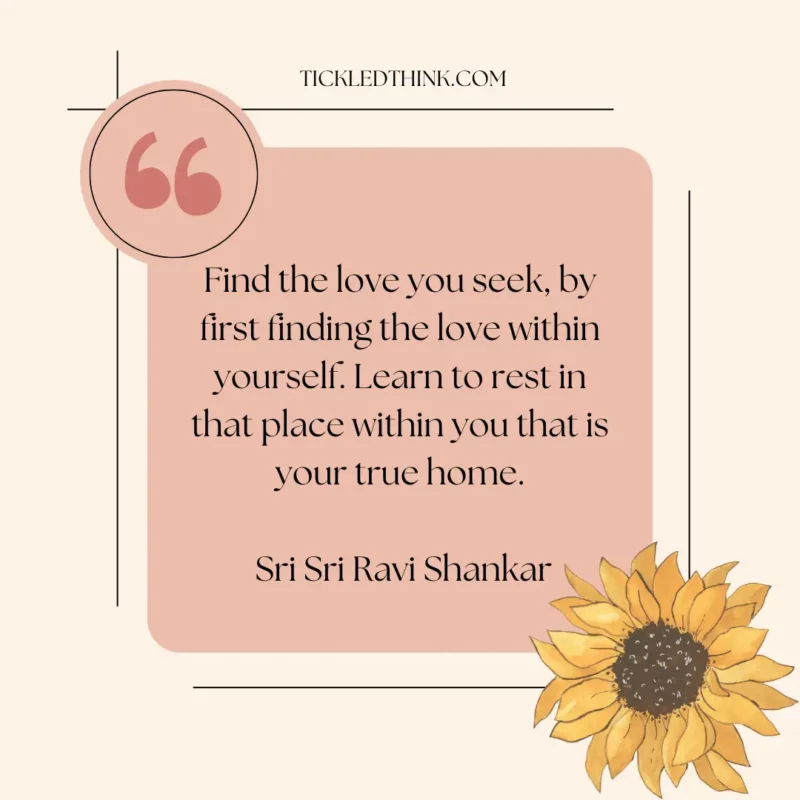 Find the love you seek, by first finding the love within yourself. Learn to rest in that place within you that is your true home.
― Sri Sri Ravi Shankar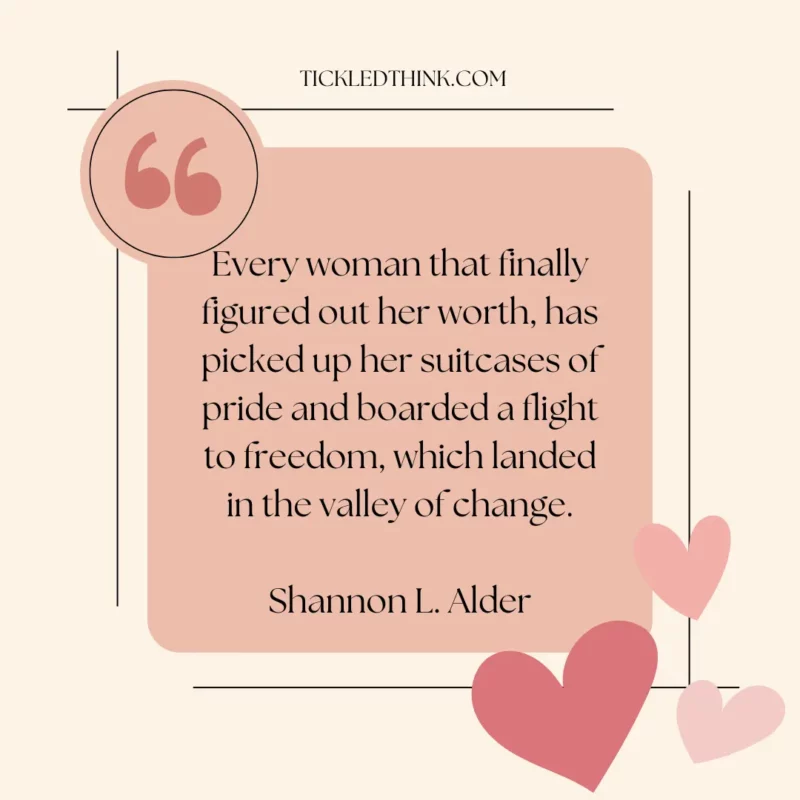 Every woman that finally figured out her worth, has picked up her suitcases of pride and boarded a flight to freedom, which landed in the valley of change.
— Shannon L. Alder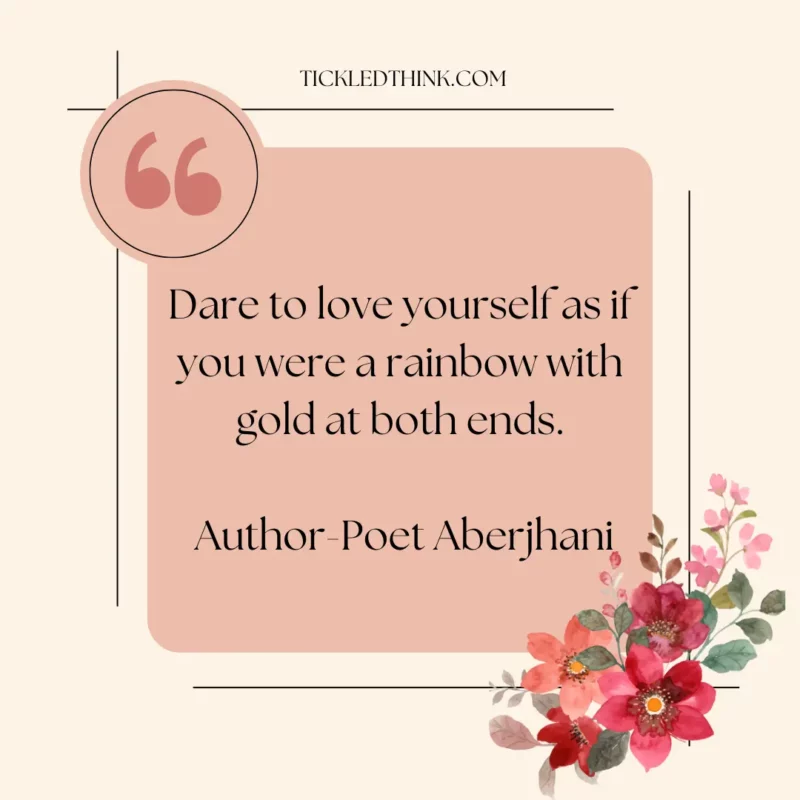 Dare to love yourself as if you were a rainbow with gold at both ends.
— Author-Poet Aberjhani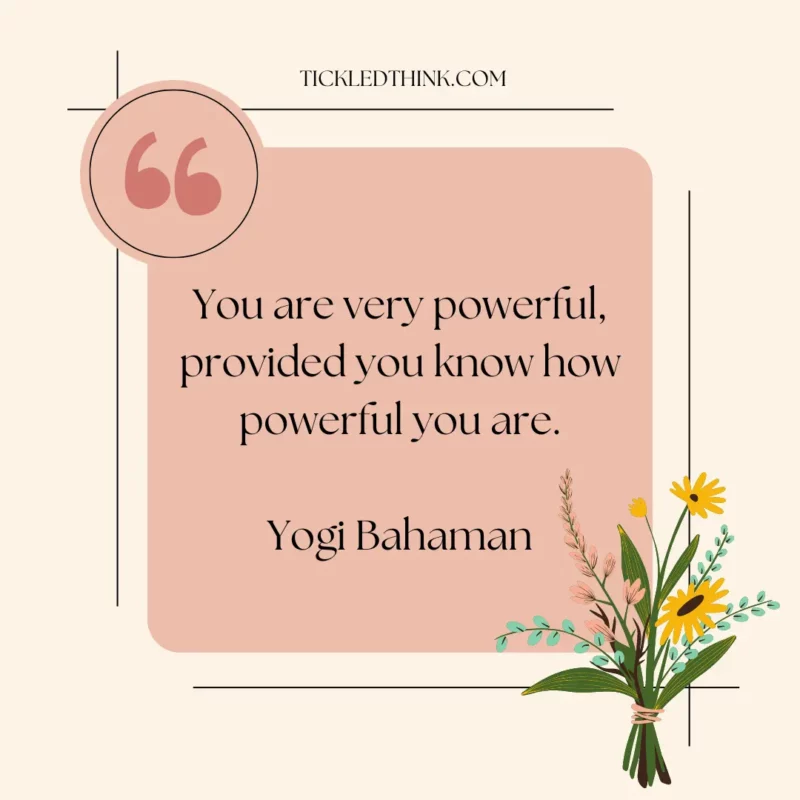 You are very powerful, provided you know how powerful you are.
― Yogi Bahaman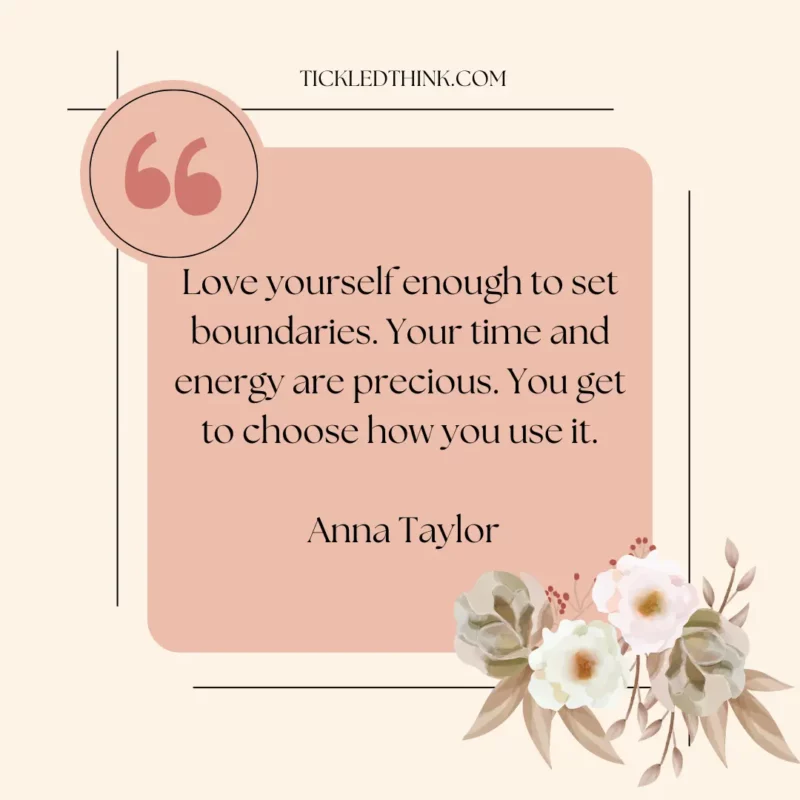 Love yourself enough to set boundaries. Your time and energy are precious. You get to choose how you use it.
— Anna Taylor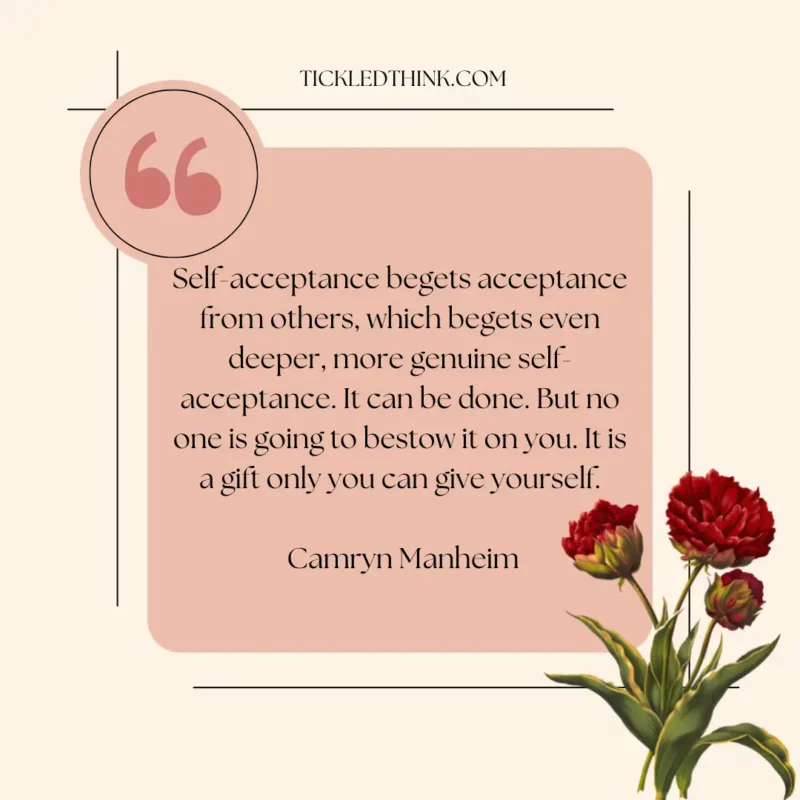 Self-acceptance begets acceptance from others, which begets even deeper, more genuine self-acceptance. It can be done. But no one is going to bestow it on you. It is a gift only you can give yourself.
— Camryn Manheim
When you look in the mirror, smile at your own kindness.
— Richelle E. Goodrich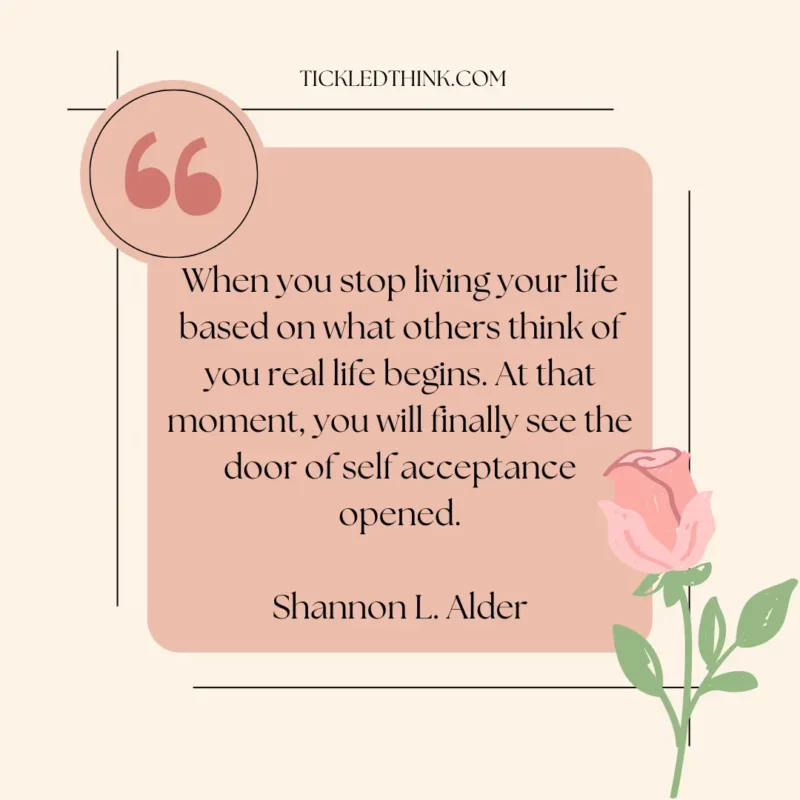 When you stop living your life based on what others think of you real life begins. At that moment, you will finally see the door of self acceptance opened.
— Shannon L. Alder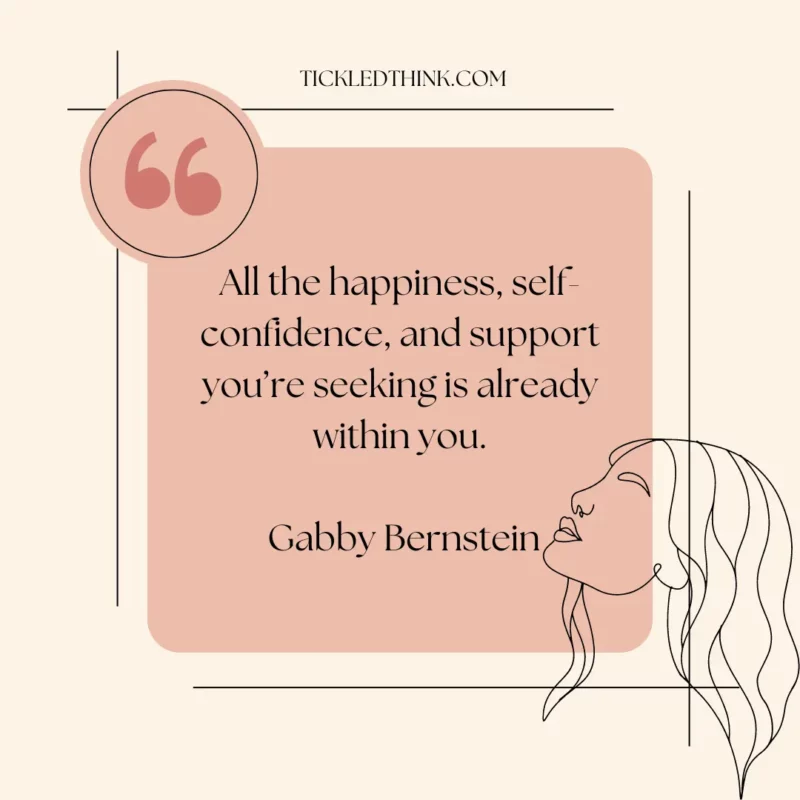 All the happiness, self-confidence, and support you're seeking is already within you.
— Gabby Bernstein
More Self Compassion Quotes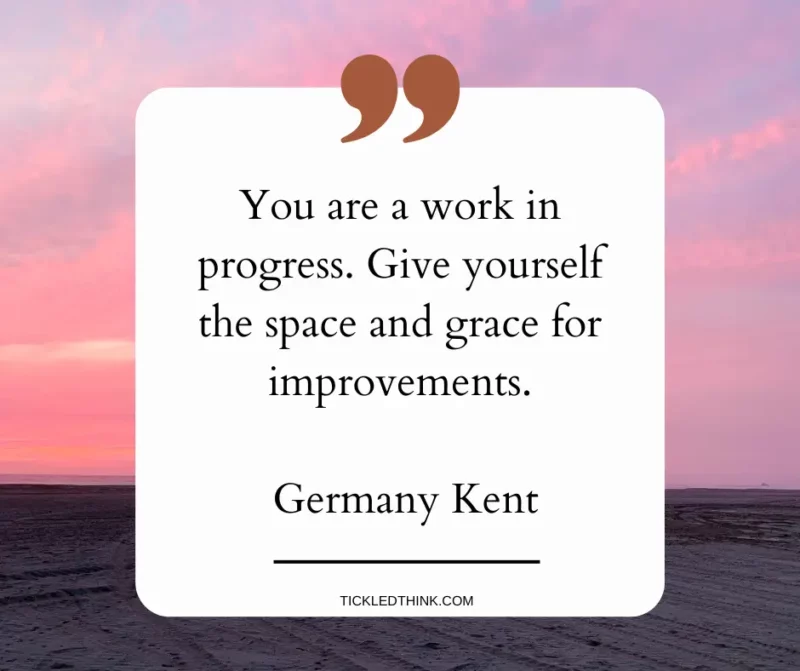 You are a work in progress. Give yourself the space and grace for improvements.
— Germany Kent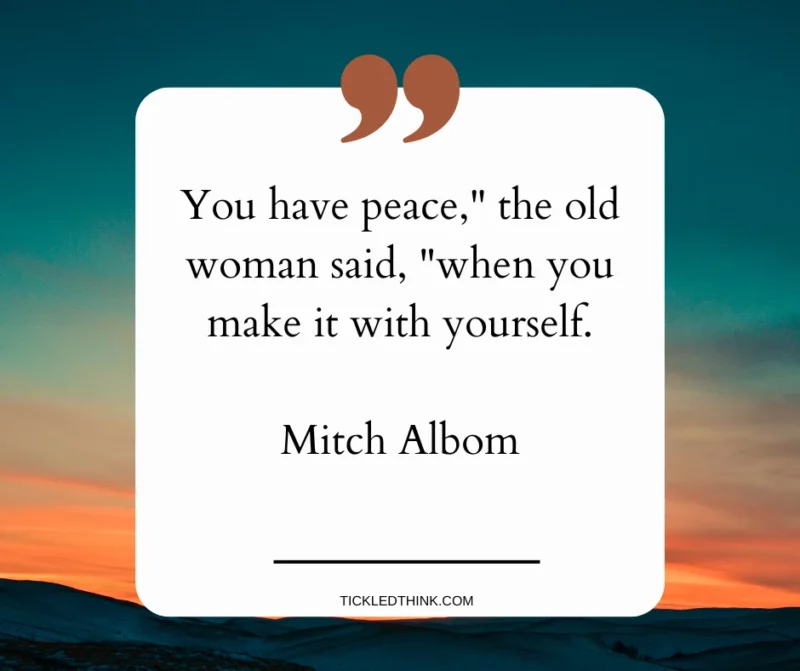 You have peace," the old woman said, "when you make it with yourself.
— Mitch Albom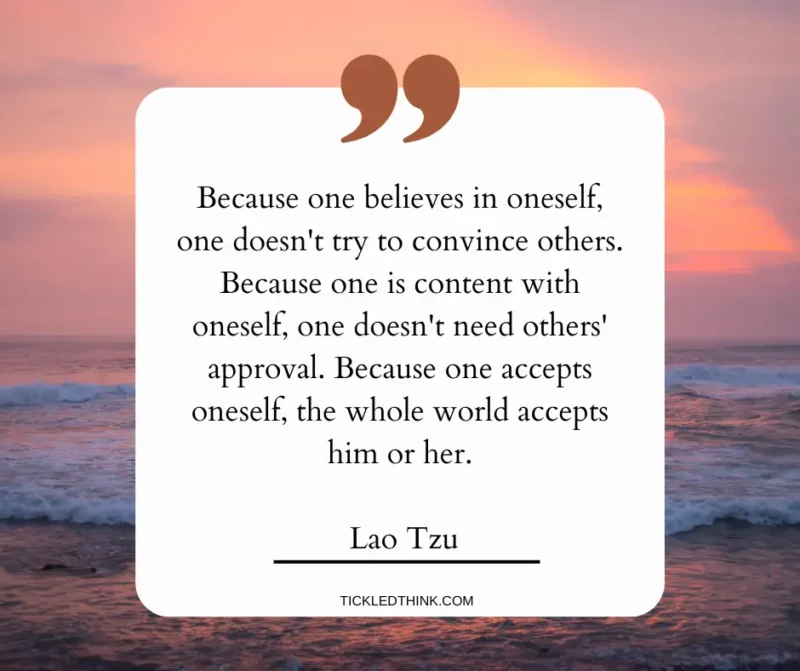 Because one believes in oneself, one doesn't try to convince others. Because one is content with oneself, one doesn't need others' approval. Because one accepts oneself, the whole world accepts him or her.
— Lao Tzu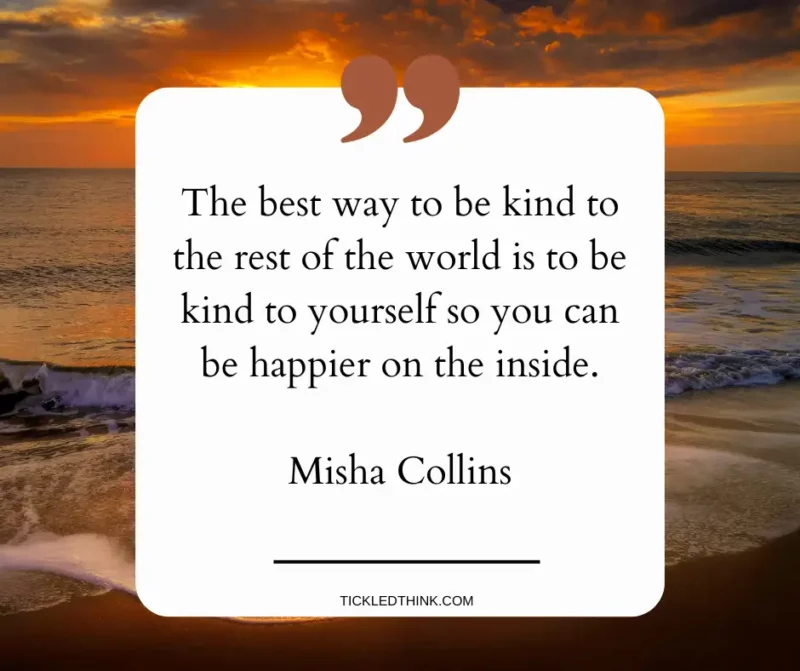 The best way to be kind to the rest of the world is to be kind to yourself so you can be happier on the inside.
— Misha Collins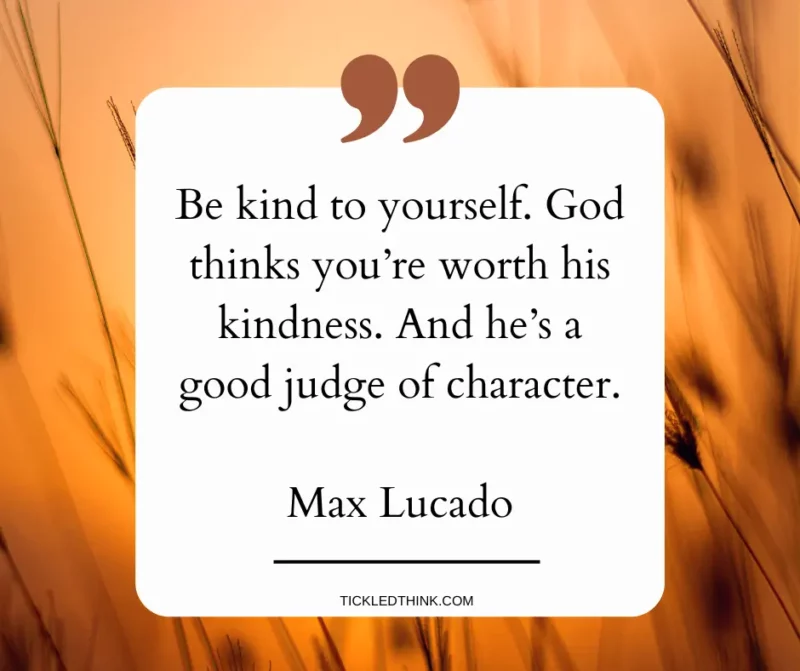 Be kind to yourself. God thinks you're worth his kindness. And he's a good judge of character.
— Max Lucado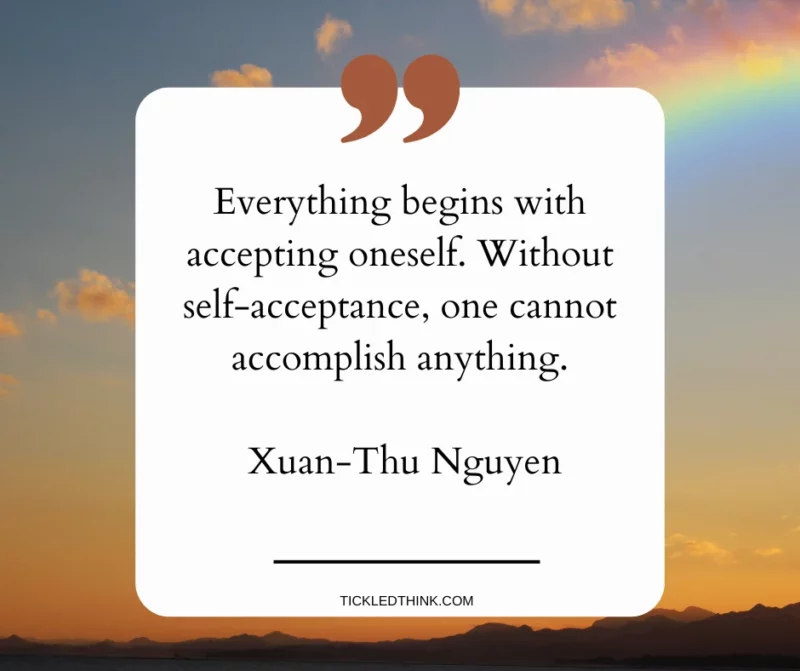 Everything begins with accepting oneself. Without self-acceptance, one cannot accomplish anything.
― Xuan-Thu Nguyen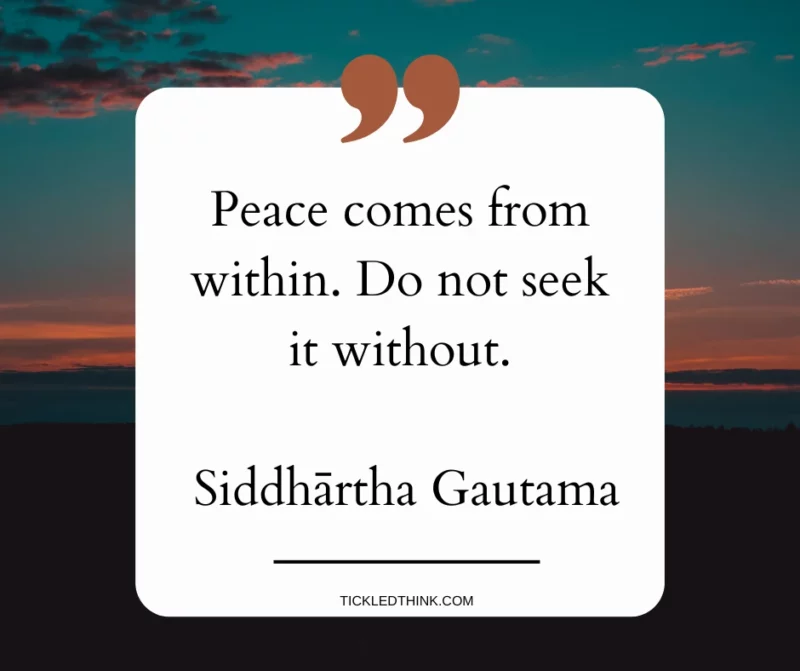 Peace comes from within. Do not seek it without.
— Siddhārtha Gautama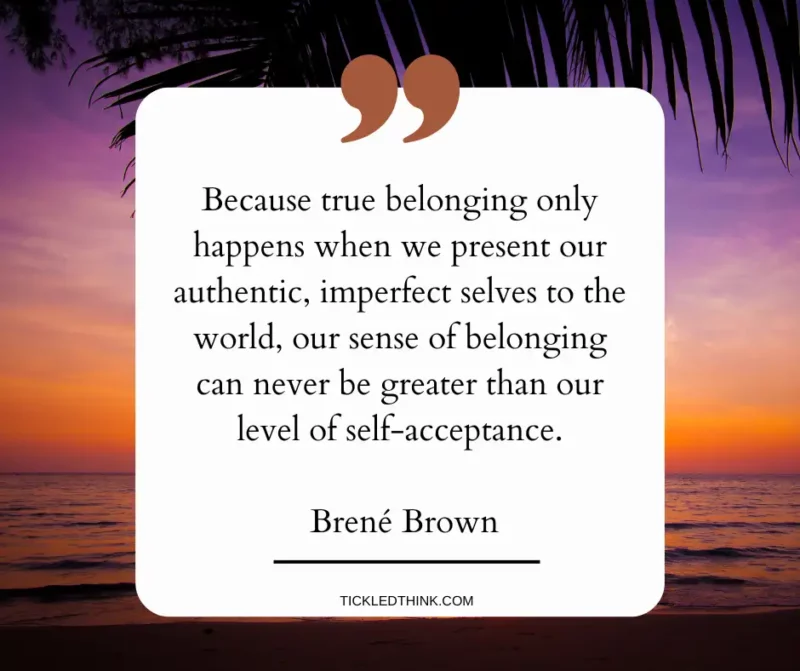 Because true belonging only happens when we present our authentic, imperfect selves to the world, our sense of belonging can never be greater than our level of self-acceptance.
— Brené Brown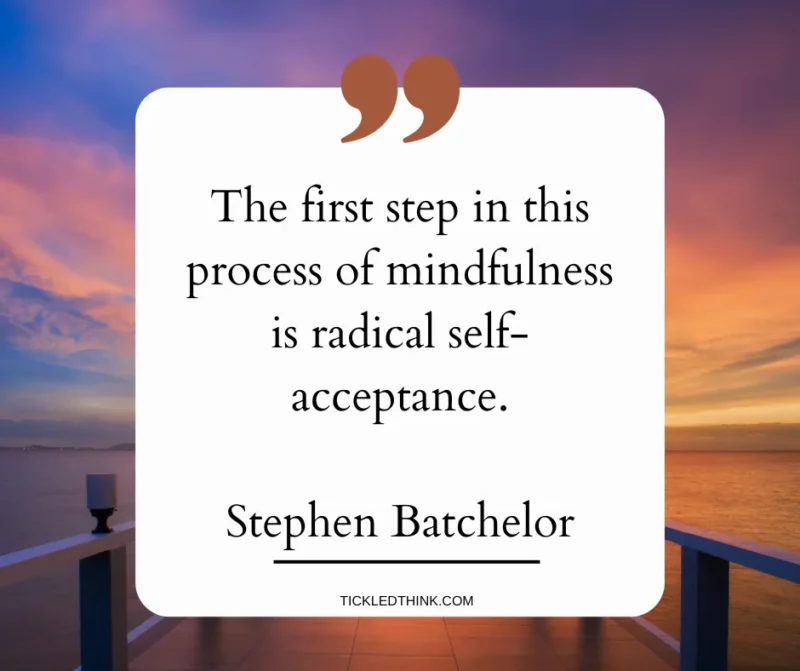 The first step in this process of mindfulness is radical self-acceptance.
― Stephen Batchelor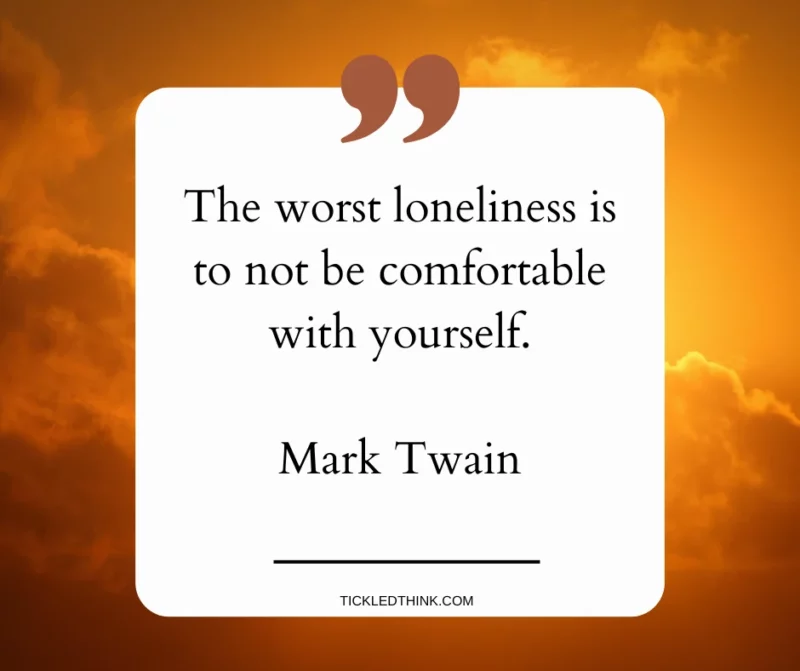 The worst loneliness is to not be comfortable with yourself.
— Mark Twain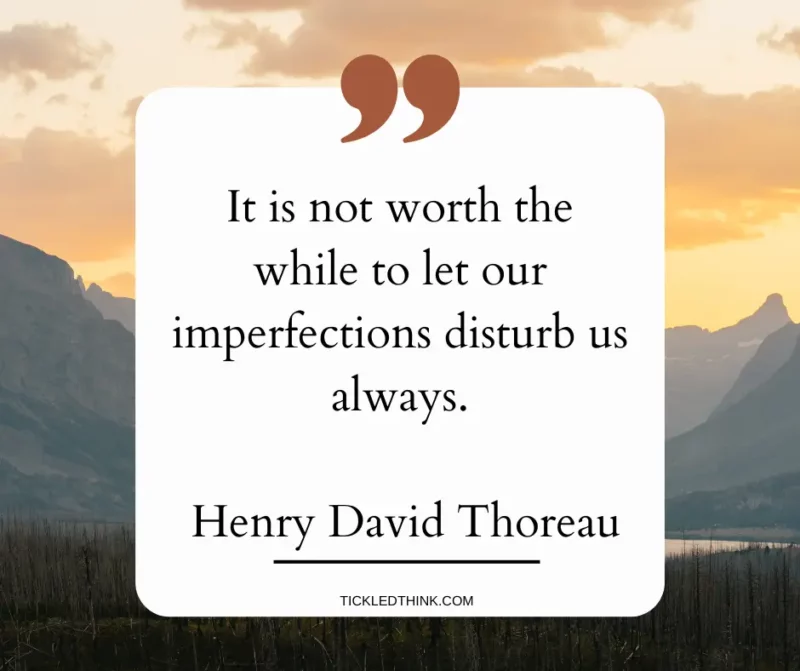 It is not worth the while to let our imperfections disturb us always.
— Henry David Thoreau
I am not looking to escape my darkness, I am learning to love myself there.
— Rune Lazuli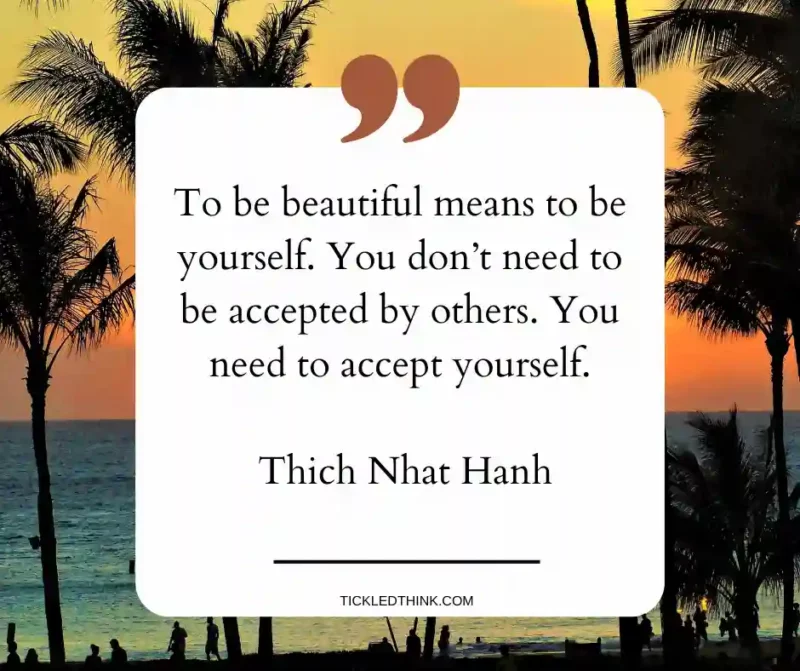 To be beautiful means to be yourself. You don't need to be accepted by others. You need to accept yourself.
― Thich Nhat Hanh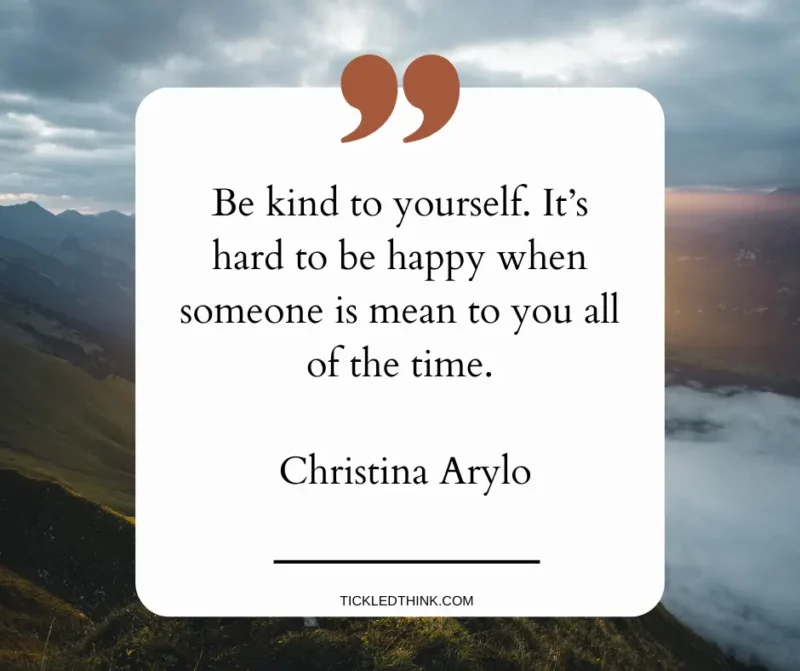 Be kind to yourself. It's hard to be happy when someone is mean to you all of the time.
— Christina Arylo
More Inspirational Quotes For You To Enjoy:
You Deserve To Be Happy Quotes