A collection of go-getter quotes to inspire and motivate you to take action and achieve your dreams!
Most of us are guilty of procrastination. We all have goals, we all want to change our lives and make our dreams a reality.
Yet somehow, there are times when we still find it too difficult to take action and follow through on our goals.
I was also guilty of this. And if I'm being honest, sometimes I still do.
I have always wanted to start a blog but instead of actually going through with it, I stopped myself a lot of times.
I knew it was what I wanted but I just was too scared that it would fail.
Being afraid of failure is one of the reasons why most of us are holding back.
We are afraid that we are not good enough to make something successful. We are afraid that all our hard work would all just go to waste if we fail.
We are afraid to take the risk, to step out of our comfort zone, put ourselves out there and go after our dreams – thinking that we will never make it.
But the thing is, we will never know unless we try.
We will always feel stuck if we are too afraid to take that step and step out of our comfort zone.
Yes, there's always a chance that we will fail. But I want you to know this, failure is not a bad thing.
With failures, comes growth.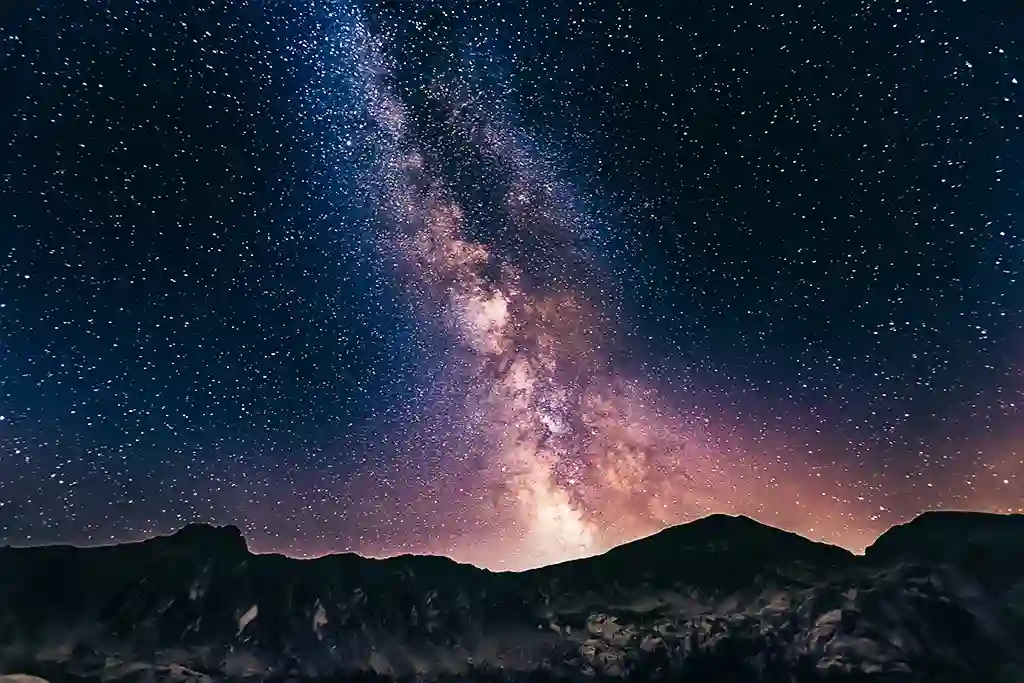 How to stop procrastinating and start being a go-getter
One way of fighting procrastination is to learn to embrace failures and uncertainties.
You have to stop thinking that failing is bad because it's not. Failing is normal.
With failure comes, learning, growth, and a chance to be better.
Another way is to fight the feeling of overwhelm. When I was just starting my blog, I've learned that there was so much work to be done.
So many things that I needed to learn. I didn't know where to start. I was feeling so overwhelmed that it paralyzed me.
One thing that really helped me fight this, is by starting small. Remind yourself that you don't have to do everything at once.
Make a to-do list and just focus all your energy on the first task. Break down a large task into many smaller tasks.
It's time to stop making excuses and finally take the first step in changing your life.
And now, if ready to finally make that change, reinvent yourself and go after what you want, here's a list of motivational quotes to help you fight procrastination and inspire you to take action.
Inspirational Go-Getter Quotes
Success in life is not for those who run fast, but for those who keep running and always on the move.
– Bangambiki Habyarimana
Never give in to the obstacles that lie in your path towards the achievement of your dreams.
– Lailah Gifty Akita
God has already equipped you with the skills you need to achieve your dreams. If you just try, work hard, take control of your destiny, remain true to yourself and believe it is possible, you will have unlimited power to achieve the impossible.
– Germany Kent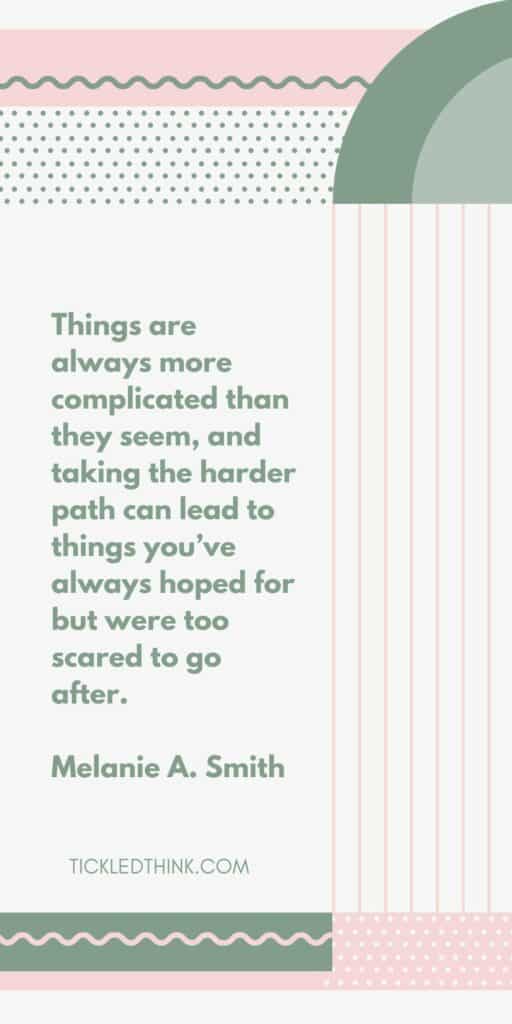 Time spent doing whatever it is you do to escape your daily life would be better spent acquiring a life that needs no escape.
– Shaun Hick
Talk to yourself again and again about your dreams, desires, purpose, and greatness. It may open the door of pure potentiality.
– Debasish Mridha
You have the power to discover new a perspective towards life.
The power lies within you.
– Rhouveyzz
Realize yourself. Realize your abilities. Be sincere to nobody else, but yourself. Keep walking on the path of bravery. Keep walking on the path of your passion. Keep walking, and do not stop until you reach your goal.
– Abhijit Naskar
Magic always happens when you direct your inner powers to the object you want to change.
– Bangambiki Habyarimana
Learn, believe and achieve!
– Sunny Basra
We do not need, and indeed never will have, all the answers before we act … It is often through taking action that we can discover some of them.
– Charlotte Bunch
Related Posts:
You must endure willingly for the fulfillment dreams
– Lailah Gifty Akita
Work harder than you think you did yesterday.
– Alex Elle
Plans are only good intentions unless they immediately degenerate into hard work.
– Peter F. Drucker
Great things come from hard work and perseverance. No Excuses.
– Kobe Bryant
It's hard to beat a person who never gives up.
– George Herman Ruth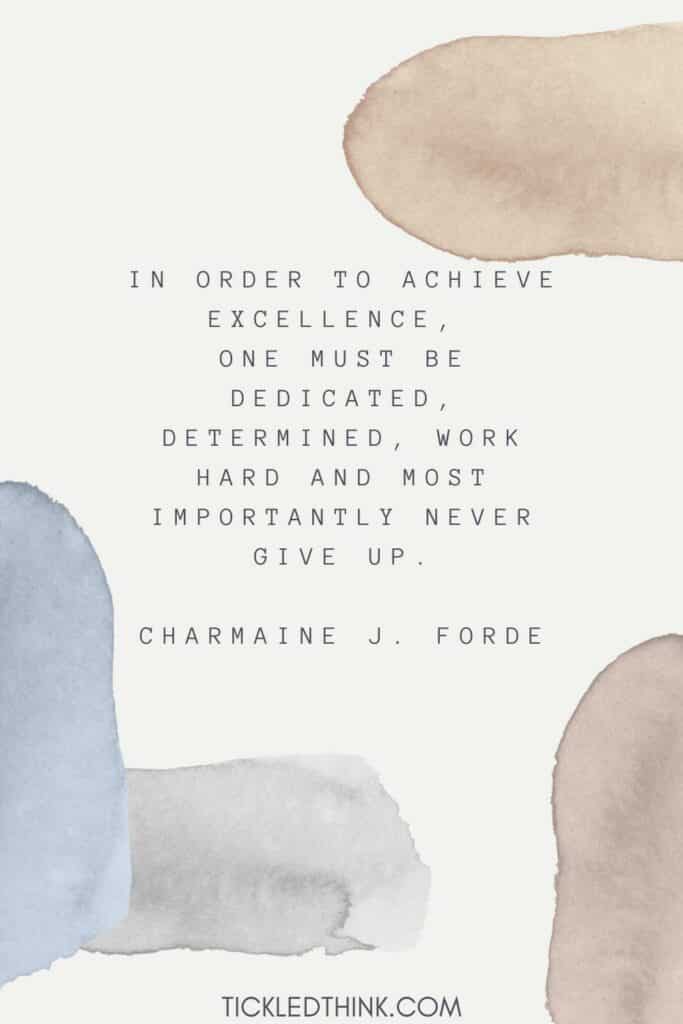 MORE QUOTES ON BEING A GO-GETTER
Make a pact with yourself today to not be defined by your past. Sometimes the greatest thing to come out of all your hard work isn't what you get for it, but what you become for it. Shake things up today! Be You…Be Free…Share.
– Steve Maraboli
There are no shortcuts to any place worth going.
– Beverly Sills
Determine never to be idle. No person will have occasion to complain of the want of time, who never loses any. It is wonderful how much may be done, if we are always doing.
– Thomas Jefferson
The difference between ordinary and extraordinary is that little extra.
– Jimmy Johnson
Success is the sum of small efforts – repeated day in and day out.
– Robert Collier
Don't bother just to be
better than your
contemporaries or predecessors.
Try to be better than yourself.
– William Faulkner
Sometimes there's not a better way. Sometimes there's only the hard way.
– Mary E. Pearson
It doesn't matter how great your shoes are if you don't accomplish anything in them.
– Martina Boone
She was tough in the best sense of the word. She'd taken blows, the disappointments, and had worked her way through them. Some people, he knew, would have buckled under, found a clutch, or given up. But she had carved a place for herself and made it work.
– Nora Roberts
Do not wait to strike till the iron is hot; but make it hot by striking.
– William B. Sprague
Perseverance is the act of true role models and heroes.
– Liza Wiemer
When you start living the life of your dreams, there will always be obstacles, doubters, mistakes and setbacks along the way. But with hard work, perseverance and self-belief there is no limit to what you can achieve.
– Roy Bennett
Where there is no struggle, there is no strength.
– Oprah Winfrey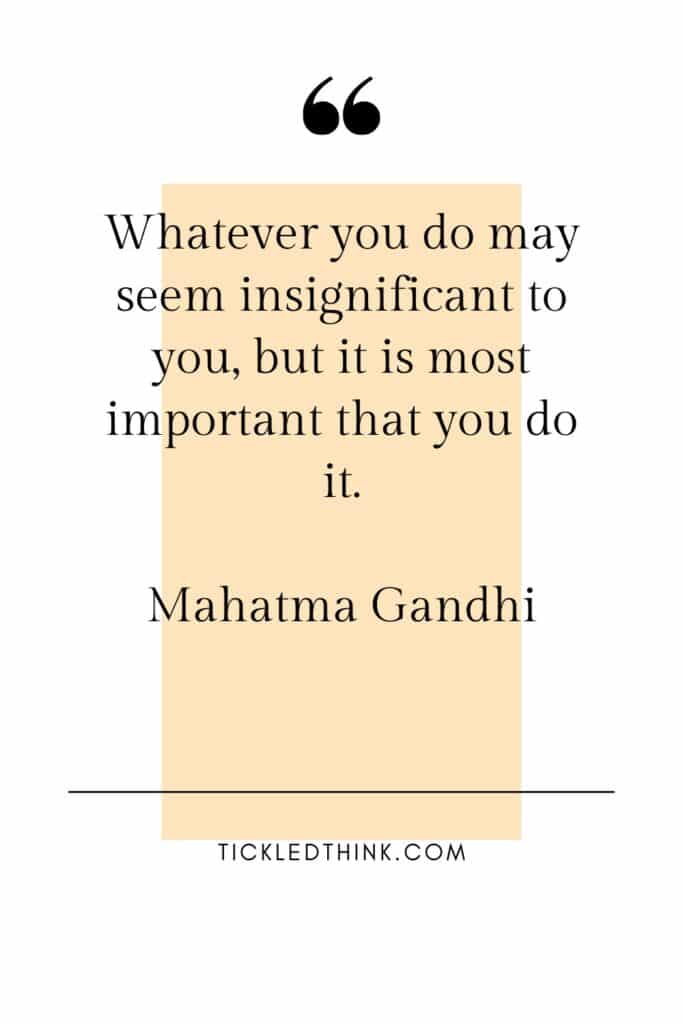 Everyone has talent. What is rare is the courage to follow the talent to the dark place where it leads.
– Erica Jong
The best way to make a dream come true is to wake up.
– Anna Wintour
Praying for what you want works, only when you have worked for what you want.
– Amit Kalantri
MORE MOTIVATIONAL GO-GETTER QUOTES
I have not failed. I've just found 10,000 ways that won't work.
– Thomas Edison
Today is life-the only life you are sure of. Make the most of today. Get interested in something. Shake yourself awake. Develop a hobby. Let the winds of enthusiasm sweep through you. Live today with gusto.
– Dale Carnegie
Victory belongs to the most persevering.
– Napolean Bonaparte
Plant your tiny seeds and keep watering them every day. Soon, they'll grow.
– Israelmore Ayivor
Everywhere in life, the true question is not what we gain, but what we do.
– Thomas Carlyle
Some people dream of Success while other wake up and work hard at it.
– Barbara Rubel
If your dream is a big dream, and if you want your life to work on the high level that you say you do, there's no way around doing the work it takes to get you there.
– Joyce Chapman
Ideas do not work..
It is YOU who has to do the work….
– Manoj Aror
Experts were once amateurs who kept practicing.
– Amit Kalantri
Leaders are not born, but made as a result of hard work
– Sunday Adelaja
The secret of life…is to fall seven times and to get up eight times.
– Paulo Coelho
If you want success, then you must be ready to put in the hard work.
– Avijeet Das
Be content to act, and leave the talking to others.
– Baltasar Gracian
Being afraid doesn't mean you're not ready. Being afraid means, you understand what's in the stake, and you'll work harder than ever.
– Sarvesh Jain
Never look for quick fixes in life, put in the hard work. Nothing worth a darn will come easy, but it will be worth it when you get there.
– Christine E. Szymansk
Today I will work for tomorrow's success.
– Lailah Gifty Akita
Don't give up on your goal for the little bit of comfort. Grow. Jump. Hustle.
– Sarvesh Jain
The giant tree you see today was once a small seed that held its ground.
– Amit Kalantri
Nothing tastes better than the fresh picked fruits of your own labor. No air smells sweeter than when supplied by flowers grown with your own two hands.
– Jessica Marie Baumgartner
Real life is little different, we live in time and era where success is fantasized as easy and many are delusional about a true and lasting success that comes from hard work, determination and sacrifice
– Dr. Lucas D. Shallua
I don't talk about my vision. I show it
– Marion Beko
The world cares very little about what a man or woman knows; it is what a man or woman is able to do that counts.
– Booker T. Washington
Action is the antidote to despair.
– Joan Baez
Life can be so magical, but it's not magic… it takes a lot of hard work and dedication to experience what the haters call, "luck".
– Steve Maraboli
Trust wisdom, the harder you work the better luck you have.
– RJ Intindola – (Gandolfo) – 1989
Success is not the result of making one good choice, of taking one step. Real success requires step, after step, after step, after step. It requires choice after choice, it demands life-long education and passion and commitment and persistence and hunger and patience.
– Jesmyn Ward
In order to achieve excellence,
One must be dedicated, determined, work hard and most importantly never give up.
– Charmaine J. Forde
Mile by mile one hits the milestone.
– Amit Kalantri
Success, even happiness, is not about doing what is easy, it is about doing what is right… especially when it is not easy.
– Richelle E. Goodrich
Whatever you do may seem insignificant to you, but it is most important that you do it.
– Mahatma Gandhi
The bigger the price the harder it takes to win it
– Manuel Corazzari
Pushing hard enough to go beyond what was your old 100%. That's giving 110%!
– T Jay Taylor
Work hard, where you are.
– Lailah Gifty Akita
Things are always more complicated than they seem, and taking the harder path can lead to things you've always hoped for but were too scared to go after.
– Melanie A. Smith
Which of these go-getter quotes motivated you the most?
Breaking bad habits such as procrastination is not easy, so, don't blame yourself if find yourself procrastinating from time to time. Just keep going and remind yourself it's okay to take a break.
I hope that these inspirational quotes for go-getters will give you that little nudge that you needed to take the first step in achieving your goals.