A collection of onwards and upwards quotes that'll inspire you to keep moving forward towards your goals and make your dreams a reality.
According to Merriam-Webster, Onwards and Upwards means moving towards a better condition or a higher level.
Often, if we are faced with so many disappointments and failures, it's easy to think that the only option that we have is to give up. It's easy to believe that we are just not good enough to make it and achieve our dreams.
But here's the thing, life will always be full of obstacles and challenges, instead of letting those failures and disappointments keep us from going after our dreams, we need to use them to fuel our determination and motivation to keep going even after every failure and heartache.
We need to pick ourselves up and remind ourselves that every mistake is just an avenue for learning, growth, and for helping us improve ourselves. Don't give up.
You are capable of so much more than you think. Believe in what you can do and keep moving onwards and upwards. You go this!
May these onwards and upwards quotes inspire you and give you the motivation that you need to try again.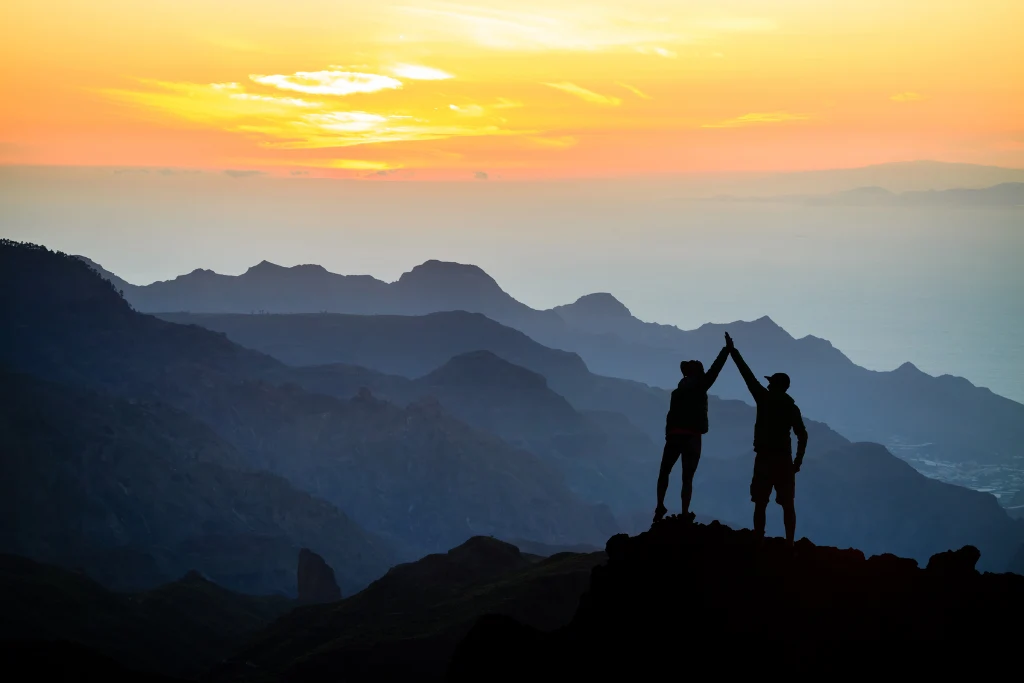 Onwards and Upwards Quotes and Sayings
But don't look over your shoulder, and don't dwell on what we can't change. Keep your eye on the horizon and focus on what we need to do now. Upwards and onwards.
— Sherrilyn Kenyon
Life is a series of experiences, each one of which makes us bigger, even though sometimes it is hard to realize this. For the world was built to develop character, and we must learn that the setbacks and grieves which we endure help us in our marching onward.
— Henry Ford
Those who are lifting the world upward and onward are those who encourage more than criticize.
— Elizabeth Harrison
If you're not moving forward, you're falling back.
— Sam Waterson
The answer to every adversity lies in courageously moving forward with faith.
— Edmond Mbiaka
From a certain point onward there is no longer any turning back. That is the point that must be reached.
— Franz Kafka
Just as one moment can bring despair, it can also lead to a new beginning. A different life. A dream for moving onward and upward rather than backward.
— Diane Guerrero
Don't dwell on what went wrong. Instead, focus on what to do next. Spend your energy moving forward together towards an answer.
— Denis Waitley
We will move forward, we will move upward, and yes, we will move onward.
— Dan Quayle
The truth is, unless you let go, unless you forgive yourself, unless you forgive the situation, unless you realize that the situation is over, you cannot move forward.
— Steve Maraboli
Even a rock moves on.
— Anthony Liccione
Ever up and onward.
— Billy Strayhorn
Inspirational Onwards and Upwards Quotes
I try to avoid looking forward or backward, and try to keep looking upward.
— Charlotte Bronte
Don't let a strong wind blow you over, take flight upon it.
— Rob Liano
Instead of trying to make your life perfect, give yourself the freedom to make it an adventure, and go ever upward.
— Drew Houston
Ideas become reality. once you hit that reality, you get a new idea. it's a virtuous upward spiral. However, the majority are satisfied living within the idea of the reality instead of the reality of the idea.
— Richie Norton
Courage is not having the strength to go on; it is going on when you don't have the strength.
— Theodore Roosevelt
I go back to what Mrs. Roosevelt taught me: 'Always compromise, but compromise upwards.
— Esther Peterson
The heights by great men reached and kept were not attained by sudden flight, but they, while their companions slept, were toiling upward in the night.
— Henry Wadsworth Longfellow
Every great journey begins with one step and it begins with moving forward, turning on the engine, and shifting into the right gear at the right time. Remember, going through pain is temporary and it will subside, but quitting, on the other hand, lasts forever.
— Louie Herron
If you aim upward, you will at shoot higher things (future prospects). If you aim downwards, you may shoot your feet (foundation).
— Israelmore Ayivor
If life knocks you down, try to land on your back. Because if you can look up, you can get up. And if you get up, you can stand up. And if you stand up, you can fight for your dream once again. You have something special. You have GREATNESS within you!
— Les Brown
Start your day in a upward direction, and the rest of the day will follow the uphill path.
— Vernon Howard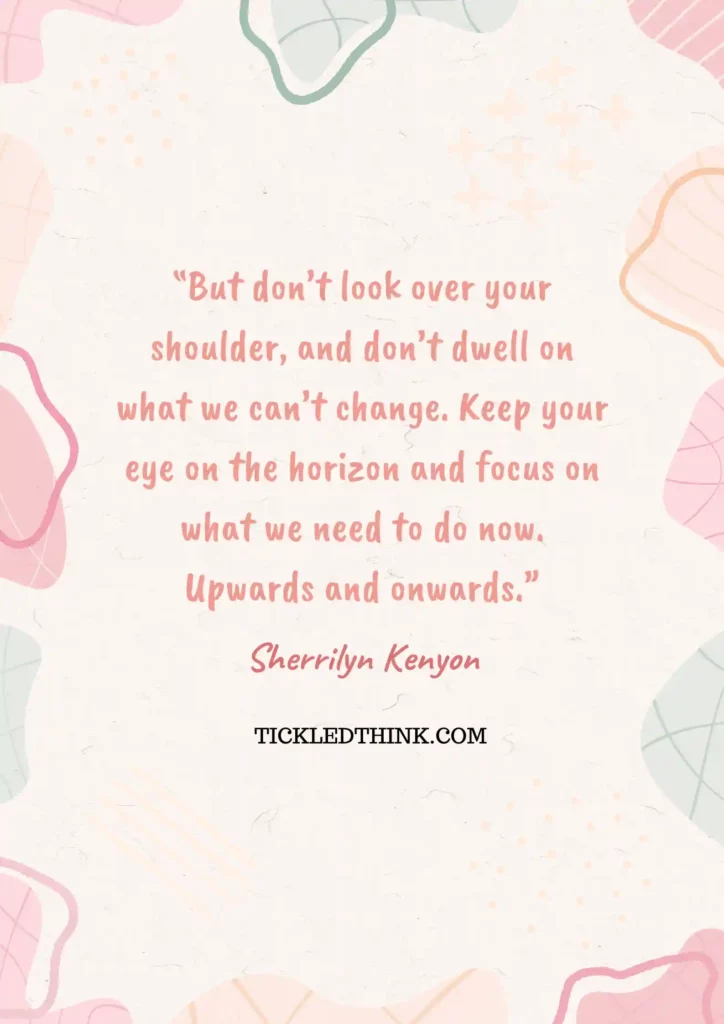 My journey has begun and the direction is upwards. I am shooting for the stars and will come back with a shine like never before. I am blessed beyond measure.
— Gerard Johnson
Related Posts:
Moving Onwards and Upwards Quotes
Don't dwell on what went wrong. Instead, focus on what to do next. Spend your energies on moving forward toward finding the answer.
— Denis Waitley
You must make a decision that you are going to move on. It wont happen automatically. You will have to rise up and say, 'I don't care how hard this is, I don't care how disappointed I am, I'm not going to let this get the best of me. I'm moving on with my life.
— Joel Osteen
Every day is a new day, and you'll never be able to find happiness if you don't move on.
— Carrie Underwood
Life moves on and so should we
— Spencer Johnson
Even though you may want to move forward in your life, you may have one foot on the brakes. In order to be free, we must learn how to let go. Release the hurt. Release the fear. Refuse to entertain your old pain. The energy it takes to hang onto the past is holding you back from a new life. What is it you would let go of today?
— Mary Manin Morrissey
Accept yourself, love yourself, and keep moving forward. If you want to fly, you have to give up what weighs you down.
— Roy T. Bennett
You build on failure. You use it as a stepping stone. Close the door on the past. You don't try to forget the mistakes, but you don't dwell on it. You don't let it have any of your energy, or any of your time, or any of your space.
— Johnny Cash
Cry. Forgive. Learn. Move on. Let your tears water the seeds of your future happiness.
— Steve Maraboli
The only thing a person can ever really do is keep moving forward. Take that big leap forward without hesitation, without once looking back. Simply forget the past and forge toward the future.
— Alyson Noel
A very wise man once told me that you can't look back – you just have to put the past behind you, and find something better in your future.
— Jodi Picoult
In three words I can sum up everything I've learned about life: it goes on.
— Robert Frost
She took a step and didn't want to take any more, but she did.
— Markus Zusak
More Onwards and Upwards Quotes
Whatever happens, I'll just keep moving forward. Like an avalanche.
— Michelle Phan
Life is like riding a bicycle. To keep your balance, you must keep moving.
— Albert Einstein
Life is about accepting the challenges along the way, choosing to keep moving forward, and savoring the journey.
— Roy T. Bennett
And so, lifting as we climb, onward and upward we go, struggling and striving, and hoping that the buds and blossoms of our desires will burst into glorious fruition ere long.
— Mary Church Terrell
Situations bend in your favour when they see you marching ahead inspite of the mountains trying to hold you back.
— Hiral Nagda
We keep moving forward, opening new doors, and doing new things, because we're curious and curiosity keeps leading us down new paths.
— Walt Disney
If you can't fly then run, if you can't run then walk, if you can't walk then crawl, but whatever you do you have to keep moving forward.
— Martin Luther King, Jr.
You are always a student, never a master. You have to keep moving forward.
— Conrad Hall
It's always about rising up in every situation and launching it into a versatile starting point to your sky high future.
— Hiral Nagda
We must be willing to let go of the life we've planned, so as to have the life that is waiting for us.
— Joseph Campbell
What's done is done. What's gone is gone. One of life's lessons is always moving on. It's okay to look back to see how far you've come but keep moving forward.
— Roy T. Bennett
There's no time for regrets. You've just got to keep moving forward.
— Mike McCready
Onwards and Upwards Instagram Captions
Success seems to be connected with action. Successful people keep moving. They make mistakes, but they don't quit.
— Conrad Hilton
but you just have to keep going and don't let the small stuff bog you down.
— Stella Maeve
It does not matter how slowly you go as long as you do not stop.
— Confucius
If you're going through hell, keep going.
— Winston Churchill
If I just keep putting one foot in front of the other, it stands to reason that I'm going to get there.
— Rachel Joyce
The key to life when it gets tough is to keep moving. Just keep moving.
— Tyler Perry
Let everything happen to you. Beauty and terror. Just keep going. No feeling is final.
— Rainer Maria Rilke
Almost any decision is better than no decision — just keep moving.
— Danielle LaPorte
When the going gets tough, put one foot in front of the other and just keep going. Don't give up.
— Roy T. Bennett
To me, if life boils down to one thing, it's movement. To live is to keep moving.
— Jerry Seinfeld
I don't know what lies ahead, but I want to keep going forever.
— Fuyumi Soryo
Keep moving forward in the power of thy might.
— Lailah Gifty Akita
If you really want to eat, keep climbing. The fruits are on the top of the tree. Stretch your hands and keep stretching them. Success is on the top, keep going.
— Israelmore Ayivor
Which of these onwards and upwards quotes resonated with you the most?
More Inspirational Quotes For You To Enjoy