A collection of boss babe quotes that'll inspire you to embrace and love who are you and spark the motivation within you to achieve your goals and make your dreams a reality.
What is a boss babe?
I believe that a boss babe is someone who refuses to make excuses and is willing to do the work needed to achieve their goals and make their dreams a reality.
A boss babe is someone who is not afraid to be themselves. Failures and mistakes will not stop them from going after the life that they want. They believe that failures and mistakes are avenues for growth and self-improvement.
A boss babe will not drag people down just to make themselves look good. Instead, they encourage people and inspire them to believe in themselves and follow their dreams.
We can all be boss babes and girl bosses. You already have that inner boss lady within you. All you have to do is to believe in yourself and do what it takes to awaken your fullest potential.
We have gathered inspiring quotes below to inspire you especially on days when you feel like giving up. From boss babe quotes to girl boss quotes and lady boss quotes. These motivational quotes will light that spark within you to stand up, keep going and work hard to achieve the life you want.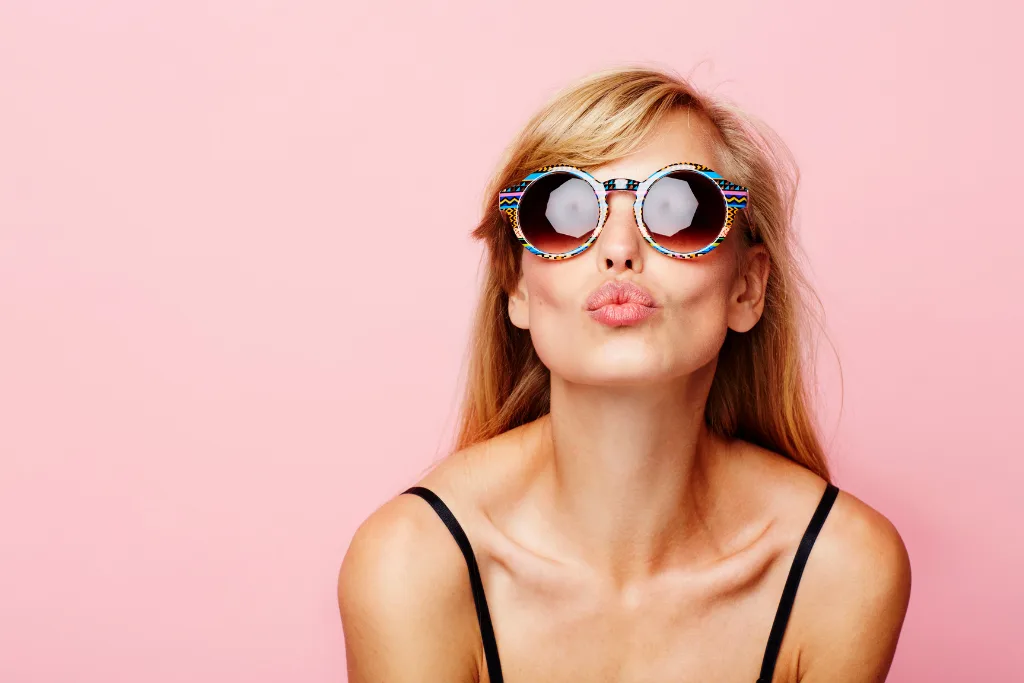 Boss Babe Quotes and Sayings
No one can make you feel inferior without your consent.
— Eleanor Roosevelt
No one knows what you have been through or what your pretty little eyes have seen, but I can reassure you – whatever you have conquered, it shines through your mind.
— Nikki Rowe
I never dreamed about success. I worked for it.
Feel the power that comes from focusing on what excites you.
— Oprah Winfrey
You educate a man; you educate a man. You educate a woman; you educate a generation.
— Brigham Young
I've often thought it unfair that women are expected to stay at home when there's a fight to be won. If a woman has the strength to bear a child, she can swing a sword as well as any man.
— Karen Hawkins
I am no bird; and no net ensnares me: I am a free human being with an independent will.
— Charlotte Brontë
She has fought many wars, most internal. The ones that you battle alone, for this, she is remarkable. She is a survivor.
— Nikki Rowe
Buckle up, and know that it's going to be a tremendous amount of work, but embrace it.
— Tory Burch
Dignity will only happen when you realize that having someone in your life doesn't validate your worth.
— Shannon L. Alder
It's possible to climb to the top without stomping on other people.
— Taylor Swift
Motivational Boss Babe Quotes
Only I can change my life. No one can do it for me.
— Carol Burnett
Don't wait for your feelings to change to take the action. Take the action and your feelings will change.
— Barbara Baron
If you fell down yesterday, stand up today.
— H. G. Wells
There are two ways of spreading light. To be the candle, or the mirror that reflects it.
— Edith Wharton
Where there is a will, there is a way. If there is a chance in a million that you can do something, anything, to keep what you want from ending, do it. Pry the door open or, if need be, wedge your foot in that door and keep it open.
— Pauline Kael
Every now and then it's good to stop climbing and appreciate the view from right where you are.
— Lori Deschene
With the new day comes new strength and new thoughts.
— Eleanor Roosevelt
There is no chance, no destiny, no fate, that can hinder or control the firm resolve of a determined soul.
— Ella Wheeler Wilcox
You will never win if you never begin.
— Helen Rowland
Don't spend time beating on a wall, hoping to transform it into a door.
— Coco Chanel
Related Posts:
Girl Boss Motivational Quotes
When one door of happiness closes, another opens; but often we look so long at the closed door that we do not see the one which has been opened for us.
— Helen Keller
Everything is within your power,
and your power is within you.
— Janice Trachtman
Nothing is impossible, the word itself says 'I'm possible'!
— Audrey Hepburn
She is thunderstorm with a touch of lightning.
— Eman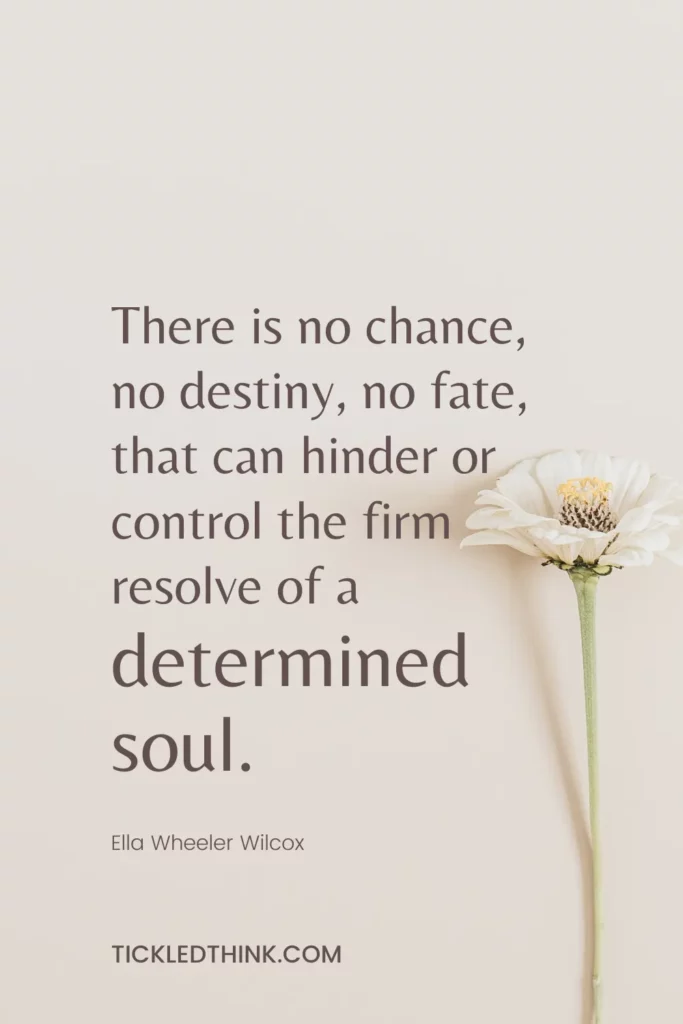 Imperfection is beauty, madness is genius and it's better to be absolutely ridiculous than absolutely boring.
— Marilyn Monroe
If you think you can't, you won't. If you think you can, you will.
— Linda Ward
Well-behaved women seldom make history.
— Laurel Thatcher Ulrich
When women are empowered and their rights respected, they overcome any kind of poverty and become more powerful.
— Gift Gugu Mona
Do what you feel in your heart to be right – for you'll be criticized anyway.
— Eleanor Roosevelt
The best and most beautiful things in the world cannot be seen or even touched – they must be felt with the heart.
— Helen Keller
Boss Babe Quotes That'll Help You Love Yourself More
When a woman becomes her own best friend life is easier.
— Diane Von Furstenberg
You were born an original work of art. Stay original always. Originals cost more than imitations.
— Suzy Kassem
One of the greatest regrets in life is being what others would want you to be, rather than being yourself.
— Shannon L. Alder
Love yourself and dream bigger.
— Teresa Collins
fall
in love
with your solitude
— Rupi Kaur
When admiring other people's gardens, don't forget to tend to your own flowers.
― Sandbar Khan
Don't worry if people think you're crazy. You are crazy. You have that kind of intoxicating insanity that lets other people dream outside of the lines and become who they're destined to be.
— Jennifer Elisabeth
I love myself for I am a beloved child of the universe and the universe lovingly takes care of me now.
— Louise Hay
The only person who can pull me down is myself, and I'm not going to let myself pull me down anymore.
— C. JoyBell C.
Don't let hollow heroes distract you from saving yourself.
— Nikki Rowe
Boss babe Quotes That'll Improve Your Confidence
Confidence isn't optimism or pessimism, and it's not a character attribute. It's the expectation of a positive outcome.
— Rosabeth Moss Kanter
If you have a dream, don't just sit there. Gather courage to believe that you can succeed and leave no stone unturned to make it a reality.
— Dr Roopleen
Know that there is no finish line; fortune favors action. Race balls-out toward the extraordinary life that you've always dreamed of, or still haven't had time to dream up. And prepare to have a hell of a lot of fun along the way.
— Sophia Amoruso
Don't be satisfied with stories, how things have gone with others. Unfold your own myth.
— Rumi
Life is ten percent what you experience and ninety percent how you respond to it.
— Dorothy M. Neddermeyer
Doubt can motivate you, so don't be afraid of it. Confidence and doubt are at two ends of the scale, and you need both. They balance each other out.
— Barbra Streisand
Don't waste your energy trying to change opinions … Do your thing, and don't care if they like it.
— Tina Fey
Confidence is everything. Confidence is what makes that simple white tee and jeans look good.
— Ciara
Don't let mental blocks control you. Set yourself free. Confront your fear and turn the mental blocks into building blocks.
— Dr Roopleen
Get more confidence by doing things that excite and frighten you.
— Jessica Williams
I laugh at myself.
I don't take myself completely seriously.
I think that's another quality that people have to hold on to… you have to laugh, especially at yourself.
— Madonna
The worst enemy to creativity is self-doubt.
— Sylvia Plath
Which of these boss babe quotes inspired you the most?
More inspirational quotes for you to enjoy