A motivational collection of defeat quotes that'll inspire you to stand back up and keep trying.
Life doesn't only consist of wins and victories. It has a lot of turns, twists, losses, failures, and defeats.
And you know what? That's completely okay.
Because it is in those defeats and failures that we come out stronger, braver, and wiser. It is in being defeated where we learn valuable lessons that'll help us grow, improve and unlock our fullest potential.
Yes, I admit that being defeated and failing is not easy. Especially, when you find yourself stumbling from one failure to another.
I've been there so many times before and I know that it's so easy to get discouraged, lose hope, and just tell yourself that maybe you are just not good enough to achieve your goals and that it's just better for you to give up.
Don't listen to that voice. You have to remember that your losses, failures, and defeats are not final. It's not the end, you can rise up, continue the fight and try again.
We have gathered these inspirational quotes below, from defeat quotes to defeat into victory quotes and quotes about being defeated to remind you that your defeat is not final and inspire you to stand up and keep trying.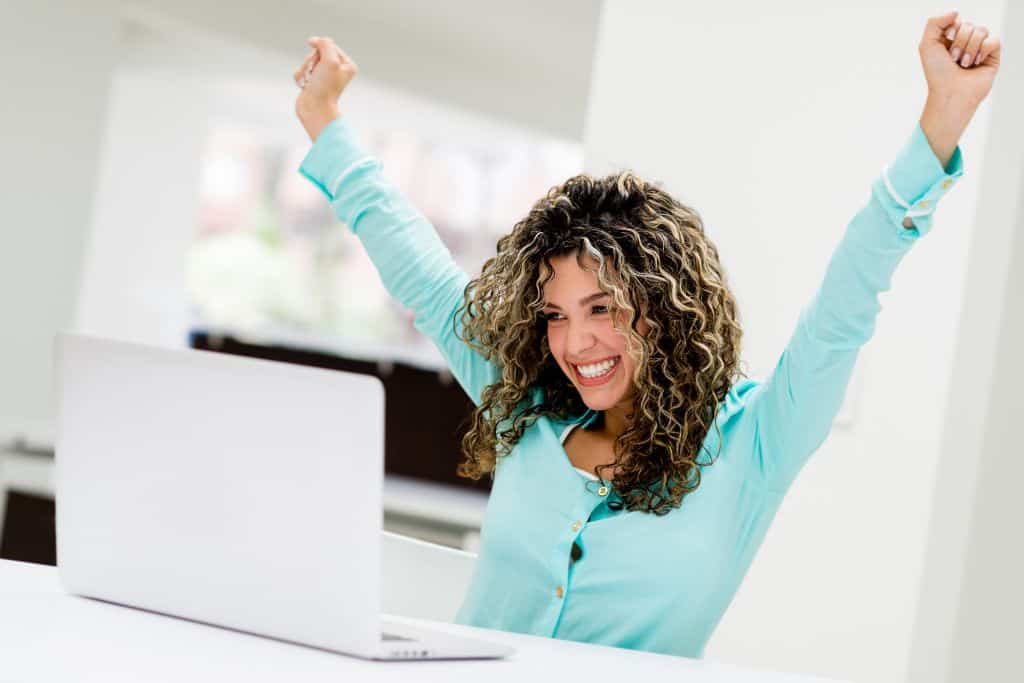 Defeat Quotes and Sayings
But man is not made for defeat," he said. "A man can be destroyed but not defeated.
— Ernest Hemingway
Defeat should never be a source of discouragement but rather a fresh stimulus.
— Robert South
My past has not defined me, destroyed me, deterred me, or defeated me; it has only strengthened me.
— Steve Maraboli
The art of victory is learned in defeat.
— Simon Bolivar
Life is to be lived, not controlled; and humanity is won by continuing to play in face of certain defeat.
— Ralph Ellison
Life is truly known only to those who suffer, lose, endure adversity and stumble from defeat to defeat.
— Anais Nin
Being challenged in life is inevitable, being defeated is optional.
— Roger Crawford
Defeat is a school in which truth always grows strong.
— Henry Ward Beecher
You've got to learn to survive a defeat. That's when you develop character.
— Richard Nixon
When defeat comes, accept it as a signal that your plans are not sound, rebuild those plans, and set sail once more toward your coveted goal.
— Napoleon Hill
Defeat is not the worst of failures. Not to have tried is the true failure.
— George Edward
Defeat quotes that'll inspire you to try again
In the time of darkest defeat, victory may be nearest.
— William McKinley
I've always believed that the only defeats and victories that matter in life are those you lose or win alone, against yourself.
— Mihail Sebastian
The most beautiful people we have known are those who have known defeat, known suffering, known struggle, known loss, and have found their way out of those depths.
— Elisabeth Kubler-Ross
The taste of defeat has a richness of experience all its own.
— Bill Bradley
A wise man fights to win, but he is twice a fool who has no plan for possible defeat.
— Louis L'Amour
A man that never met defeat would never have known any great victory.
— Orison Swett Marden
There was never a night or a problem that could defeat sunrise or hope.
— Bernard Williams
The chains that break you, are the chains that make you. And the chains that make you, are the chains you break.
— Anthony Liccione
We should not give up and we should not allow the problem to defeat us.
— A. P. J. Abdul Kalam
If you learn from defeat, you haven't really lost.
— Zig Ziglar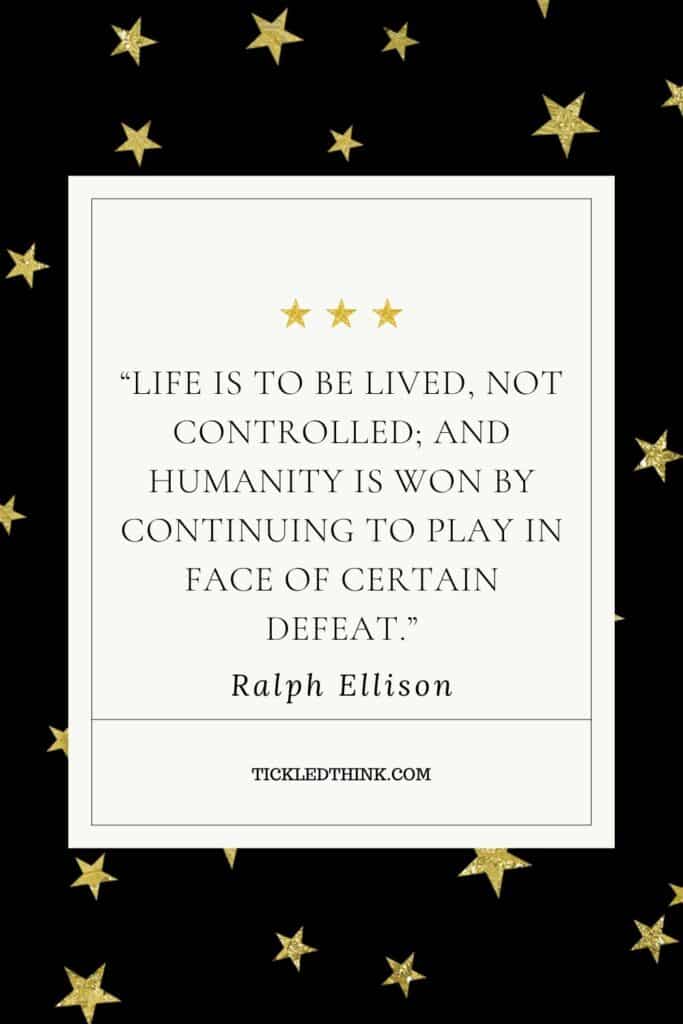 Never talk defeat. Use words like hope, belief, faith, victory.
— Norman Vincent Peale
Related Posts:
Overcoming Defeat Quotes
Victory is sweetest when you've known defeat.
Defeat may serve as well as victory to shake the soul and let the glory out.
— Edwin Markham
Far better is it to dare mighty things, to win glorious triumphs, even though checkered by failure… than to rank with those poor spirits who neither enjoy nor suffer much, because they live in a gray twilight that knows not victory nor defeat.
—Theodore Roosevelt
Defeat is only a word. Defeat was the beginning of a victory.
— Launa Rissadia
What is defeat? Nothing but education, nothing but the first step to something better.
— Wendell Phillips
There are some defeats more triumphant than victories.
— Michel de Montaigne
Loving means being open to miracles, to victories and defeats, to everything that happens each day that was given us to walk upon the face of the Earth.
— Paulo Coelho
Defeat is in your mind. Resilience is in your soul.
— Keri Murphy
Time is a master worker that heals the wounds of temporary defeat, and equalizes the inequalities and rights the wrongs of the world.
— Napoleon Hill
The greatest test of courage on earth is to bear defeat without losing heart.
— Robert Green Ingersoll
You may encounter many defeats, but you must not be defeated. In fact, it may be necessary to encounter the defeats, so you can know who you are, what you can rise from, how you can still come out of it.
— Maya Angelou
More defeat quotes and quotes about being defeated
Somewhere in the world there is a defeat for everyone. Some are destroyed by defeat, and some made small and mean by victory. Greatness lives in one who triumphs equally over defeat and victory.
— John Steinbeck
Failure should be our teacher, not our undertaker. Failure is delay, not defeat. It is a temporary detour, not a dead end. Failure is something we can avoid only by saying nothing, doing nothing, and being nothing.
— Denis Waitley
Without being push to the wall, we will have remained in our comfortable zone. But this circumstance challenges us to find the courage to move on.
— Lailah Gifty Akita
It is inevitable that some defeat will enter even the most victorious life. The human spirit is never finished when it is defeated… it is finished when it surrenders.
— Ben Stein
Never stop just because you feel defeated. The journey to the other side is attainable only after great suffering.
— Santosh Kalwar
You can learn little from victory. You can learn everything from defeat.
— Christy Mathewson
It is not defeat that destroys you,it is being demoralized by defeat that destroy you.
— Imran khan
Life has meaning only in the struggle. Triumph or defeat is in the hands of the Gods. So let us celebrate the struggle!
— Stevie Wonder
I've always believed that the only defeats and victories that matter in life are those you lose or win alone, against yourself.
— Mihail Sebastian
Winning is great, sure, but if you are really going to do something in life, the secret is learning how to lose. Nobody goes undefeated all the time. If you can pick up after a crushing defeat, and go on to win again, you are going to be a champion someday.
— Wilma Rudolph
Which of these defeat quotes motivated you the most?
More inspirational quotes for you to enjoy