A collection of motivational practice quotes that'll inspire you to improve your skills and motivate you to keep practicing.
If you want to learn something new or you are passionate about doing something the only way for you to learn how to actually do it and be good at it is by practicing.
Practice is a vital key to mastery and growth. By continuously doing something repeatedly you are allowing yourself to be better, to improve, and boost your skills.
So, whether you're learning something new, want to build a good habit, or it's for sports and arts, the best way for you to continuously improve is to practice, practice and practice.
Remember, that success, mastery and personal development don't just happen overnight – so be patient and trust that with practice, perseverance and determination you will get there.
If you need a little motivation and inspiration to help you practice harder, read these powerful quotes about the practicing below.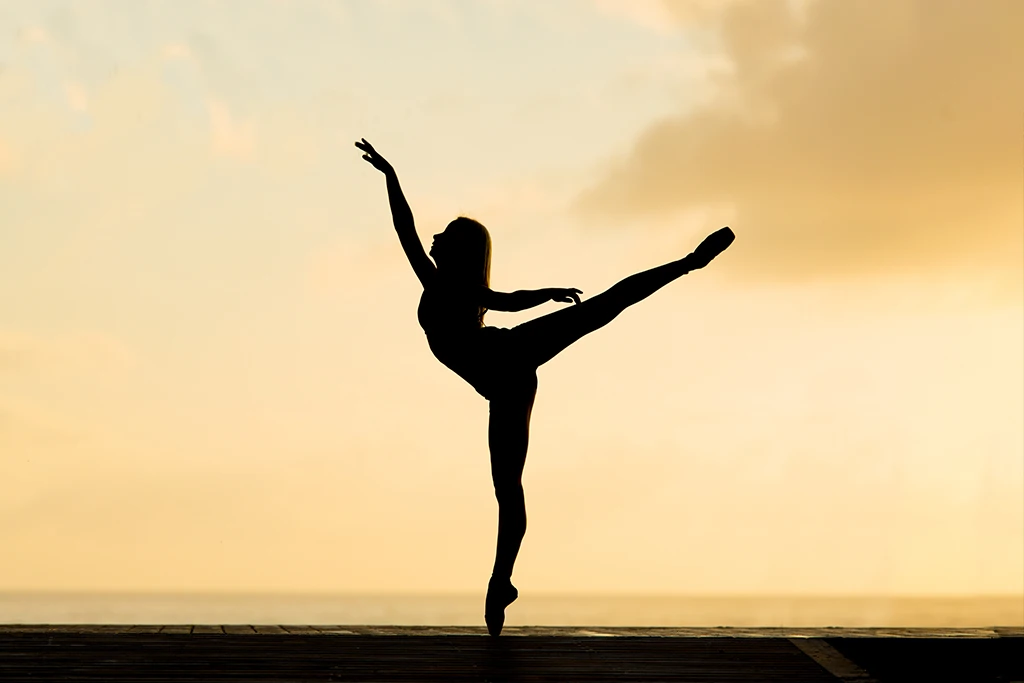 Practice Quotes and Sayings
Practice doesn't make perfect.
Practice reduces the imperfection.
— Toba Beta
Practice does not make perfect. Only perfect practice makes perfect.
— Vince Lombardi
For the things we have to learn before we can do them, we learn by doing them.
— Aristotle
Knowledge is of no value unless you put it into practice.
— Anton Chekhov
Practice is the hardest part of learning, and training is the essence of transformation.
— Ann Voskamp
The more you practice, the better you get, the more freedom you have to create.
— Jocko Willink
Do it again. Play it again. Sing it again. Read it again. Write it again. Sketch it again. Rehearse it again. Run it again. Try it again. Because again is practice, and practice is improvement, and improvement only leads to perfection.
— Richelle E. Goodrich
The more I practice the luckier I get.
— Gary Player
You don't need to justify your love, you don't need to explain your love, you just need to practice your love. Practice creates the master.
— Don Miguel Ruiz
You play like you practice and practice how you play.
— Marcus Luttrell
…You can do something extraordinary, and something that a lot of people can't do. And if you have the opportunity to work on your gifts, it seems like a crime not to. I mean, it's just weakness to quit because something becomes too hard…
— Morgan Matson
In theory there is no difference between theory and practice. In practice there is.
—Yogi Berra
Practice makes the master.
— Patrick Rothfuss
Take chances, make mistakes. That's how you grow. Pain nourishes your courage. You have to fail in order to practice being brave.
— Mary Tyler Moore
Practice Quotes to Motivate you
It's not necessarily the amount of time you spend at practice that counts; it's what you put into the practice.
— Eric Lindros
Practice, hard work, honesty and team spirit are the ingredients of a correct attitude.
— Jame Wilson
In the practice of tolerance, one's enemy is the best teacher.
— Dalai Lama
Always realize that you can get better. Your best work has not been done yet. Practice! Practice! Practice!
— Les Brown
Life is easy to chronicle, but bewildering to practice.
— E. M. Forster
I know you've heard it a thousand times before. But it's true – hard work pays off. If you want to be good, you have to practice, practice, practice. If you don't love something, then don't do it.
— Ray Bradbury
What can cake teach you about life? That practice makes perfect, and if you try something once, it probably won't be perfect, and you have to keep working on it if you want to be good at it.
— Nicole Byer
Persist in patience – it may not happen overnight, but make good patience a habit that you practice.
— Danielle Tinning
Only one thing registers on the subconscious mind: repetitive application – practice. What you practice is what you manifest.
— Fay Weldon
Practice kindness all day to everybody and you will realize you're already in heaven now.
— Jack Kerouac
To practice five things under all circumstances constitutes perfect virtue; these five are gravity, generosity of soul, sincerity, earnestness, and kindness.
— Confucius
To become really good at anything, you have to practice and repeat, practice and repeat, until the technique becomes intuitive.
— Paulo Coelho
Like I said, repetition in practice and hard work.
— Jerry Rice
Practice like you've never won. Play like you've never lost.
— Michael Jordan
Practice means to perform, over and over again in the face of all obstacles, some act of vision, of faith, of desire. Practice is a means of inviting the perfection desired.
— Martha Graham
Related Posts:
Practice Quotes for Growth and Development
Practice puts brains in your muscles.
— Sam Snead
Ardent interest, focused practice, and perseverance are pillars for the solid stone foundation of success.
— Lee David Daniels
Only through practice and more practice, until you can do something without conscious effort.
— Joe Hyams
One of the paradoxes of life is that being impatient often makes it harder to achieve something. As with any skill, you get better at manifesting the more you practice.
— Simon Foster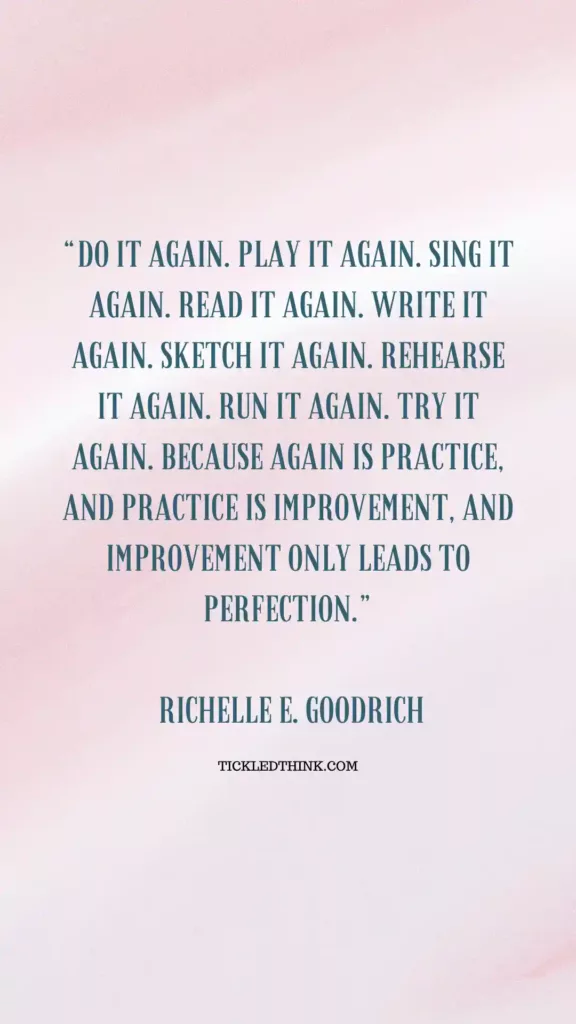 Everything we do is practice for something greater than where we currently are.
— Adam Kirk Smith
Practice makes better and prayer makes perfect. The more we do, the easier it gets, and all the while praying perfects us in the art.
— TemitOpe Ibrahim
Practice only makes for improvement.
— Les Brown
We, in fact, determine how skilled we become in the sense that if we choose not to practice, we recognize that we will not move beyond the point at which we stopped.
— Byron Pulsifer
We learn by practice. Whether it means to learn to dance by practicing dancing or to learn to live by practicing living, the principles are the same. One becomes in some area an athlete of God.
— Martha Graham
It's what you practice in private that you will be rewarded for in public.
— Tony Robbins
Practice rather than preach. Make of your life an affirmation, defined by your ideals, not the negation of others. Dare to the level of your capability then go beyond to a higher level.
— Alexander Haig
The practice of gratitude empowers, heals, inspires, and fosters heartfelt well-being.
— Angeles Arrien
Through practice, gently and gradually we can collect ourselves and learn how to be more fully with what we do.
— Jack Kornfield
Only by practice and non-attachment can we conquer mind.
— Swami Vivekananda
Practice Quotes to Help you Improve
Practice the philosophy of continuous improvement. Get a little bit better every single day.
— Brian Tracy
Champions keep playing until they get it right.
— Billie Jean King
Do more than believe: practice.
— William Arthur Ward
Love and magic have a great deal in common. they enrich the soul, delight the heart. And they both take practice.
— Nora Roberts
Practice makes perfect. After a long time of practicing, our work will become natural, skillfull, swift, and steady.
The people heard it, and approved the doctrine, and immediately practiced the contrary.
— Benjamin Franklin
Success is nothing more than a few simple disciplines, practiced every day.
— Jim Rohn
The way anything is developed is through practice practice practice practice practice practice practice practice practice and more practice.
— Joyce Meyer
Practice makes permanent, not perfect. If you practice the wrong thing, you make the wrong act permanent.
— Hamza Yusuf
If I don't practice one day, I know it; two days, the critics know it; three days, the public knows it.
— Jascha Heifetz
Success isn't something that just happens – success is learned, success is practiced and then it is shared.
— Sparky Anderson
An ounce of practice is generally worth more than a ton of theory.
— E F Schumacher
Super successful people aren't the most gifted people in their fields. They just work, study and practice more than the competition.
— Jack Canfield
You cannot forgive just once, forgiveness is a daily practice.
— Sonia Rumzi
You are what you practice most.
— Richard Carlson
More Inspiring Practice Quotes and Sayings
What can cake teach you about life? That practice makes perfect, and if you try something once, it probably won't be perfect, and you have to keep working on it if you want to be good at it.
— Nicole Byer
Preaching is to much avail, but practice is far more effective. A godly life is the strongest argument you can offer the skeptic.
— Hosea Ballou
The practice of forgiveness is our most important contribution to the healing of the world.
— Marianne Williamson
Take chances, make mistakes. That's how you grow. Pain nourishes your courage. You have to fail in order to practice being brave.
— Mary Tyler Moore
The more you practice and study, the better you are… so I still practice and study all the time.
— Cyndi Lauper
Good ideas are not adopted automatically. They must be driven into practice with courageous patience.
— Hyman Rickover
Practice self-awareness, self-evaluation, and self-improvement. If we are aware that our manners – language, behavior, and actions – are measured against our values and principles, we are able to more easily embody the philosophy, leadership is a matter of how to be, not how to do.
— Frances Hesselbein
When you practice gratefulness, there is a sense of respect toward others.
— Dalai Lama
If you don't practice you don't deserve to win.
— Andre Agassi
The more you practice the better you'll be, the harder you train the great in you they'll see.
— Alcurtis Turner
Practice is everything. This is often misquoted as Practice makes perfect.
— Periander
Hard work beats talent when talent doesn't work hard.
— Tim Notke
What you practice, is what you'll do.
— Benny Urquidez
The more you practice tolerating discomfort, the more confidence you'll gain in your ability to accept new challenges.
— Amy Morin
Practice the art of patience for nature never acts in haste.
— Og Mandino
Which of these practice quotes motivated you the most?
More inspirational quotes for you to enjoy