Depression is the moment you wake up and open your eyes then realize that you are living a never-ending nightmare.
Depression is realizing that death no longer scares you. I know how difficult it is to go through this every single day. And there are days when you just want to curl up in bed and just hope that everything will be over.
And while there's no magic pill or no instant remedy for this, there are still a lot of things that we can do to cope and fight it on days when depression hits us hard. That's why today, I have decided to share with you, the changes that I did on a day to day basis that helped me managed my depression.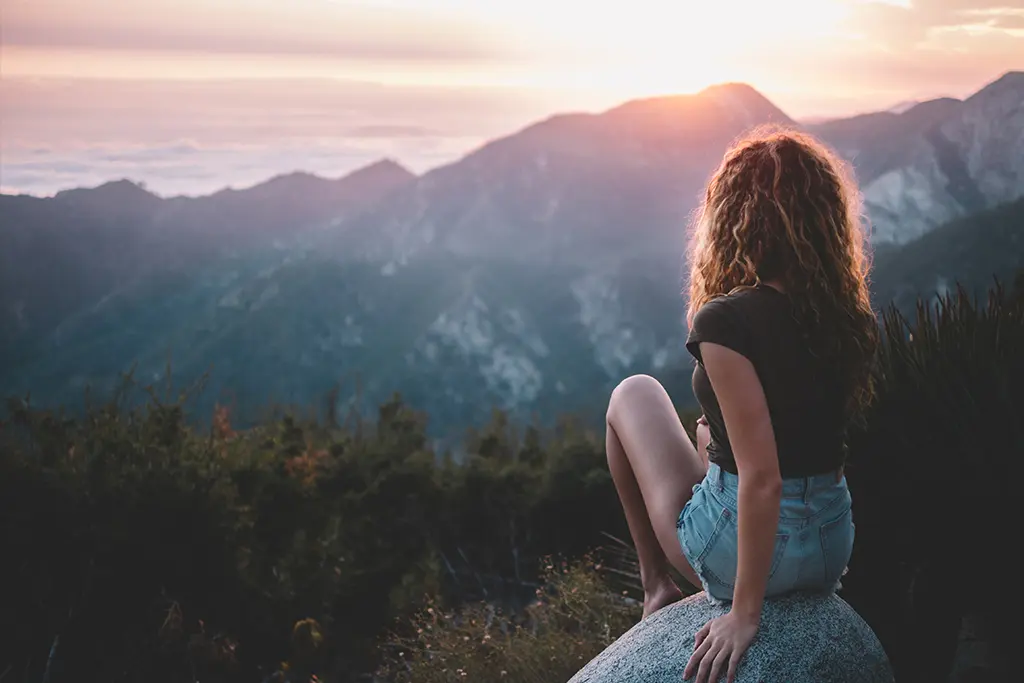 Try not to isolate yourself
It's so easy to isolate and shut yourself out when you're depressed. Depression does this – it wants you to feel alone. There were days where I let this rule me but I've learned that staying isolated from other people just made my depression so much harder to cope with.
It just made everything worst. So now, every time this happens I remind myself that I need to let other people in and I do the best that I can to ease gently back to the world.
I know how scary it is to step out of your comfort zone and reach out but we must constantly remind ourselves that staying isolated is not going to help us heal.
Do something that makes you laugh
I have these dark days when I feel like I'm trapped and chained in a place where happiness could not be found, most days I let this thought consume me but there are days when I push myself to fight it by picking myself up and doing something that makes me laugh hard- the kind of laughter that makes your stomach hurts and your eyes water.
And watching the tv series Friends is always my go-to! I know this may sound silly but there's just something about it that makes everything lighter; it makes me feel that something good is going to happen -that everything will be better.
Stop taking your mental health for granted and start working towards a happier and healthier you with the help of this Mental Health Printable Planner
Related Posts:
Express yourself creatively
I know how difficult it is to explain to other people all the thoughts going through your head. Oftentimes, no matter how hard we try to tell them what we really feel, no matter how many thoughts are running through our heads, uttering a single word is still impossible. Writing helps me battle that feeling. It's a place where I can pour my heart and soul out; a place where I can separate myself from my thoughts.
This gives me a sense of clarity and calmness. It reduces the burden that I constantly feel and it gives me this feeling that I'm still in control.
It doesn't have to be limited to writing, you can draw, paint or do anything – anything that would allow you to let those emotions out.
Practice the art of gratitude
Depression has a way of making you feel that there's nothing to be thankful for. It makes you think that everything no longer has value, that nothing better could come. So, every day I try to write at least 3 things that I'm thankful for, things that made me happy.
It didn't matter how small or simple it was. Seeing those things that I wrote reminded me that there is still something good in this life, that good things could still happen to me.
Get up and watch the sunrise
One of the worst parts for me is be waking up, I hate waking up. I dreaded the thought of having to go through life like this. I dreaded the thought of going through another day just to feel the pain again. So, I hid from it. I set up large and thick curtains so I won't get to see the sunrise – so I won't be able to feel that a brand-new day has begun.
But then I decided to make this drastic change, I got up early, went outside and watched the sunrise – watching it gave me hope; it gave me a different set of eyes that saw the beauty of the world again. And doing this made my entire day a lot more bearable.
Please note that we all have different coping mechanisms, while this worked for me, there's no guarantee that this will work for you.
But don't let that stop you, find something that makes you feel you again, something that will make you appreciate life, something that will make you appreciate that you're alive. Join me in this journey and let's fight this together!
Your Turn…
If you have anything that you would like to add on this list, leave a comment below or send me an email, I would really love to hear from you!