A collection of slow down quotes that'll remind and inspire you to pause, breathe, take a break and enjoy every moment of your life.
In Today's day and age, where being busy is constantly glorified, it's so easy to make ourselves believe that slowing down or taking a break is a bad thing.
A thing that we should avoid if we want to make our dreams a reality or if we want to achieve our goals.
Truth be told, I had this mindset too. And if I'm being honest, sometimes I still do. I used to let myself believe that as long as I was constantly being productive, always checking something off my never-ending to-do list, then there will be zero chance of me failing to achieve my goals and a 100% chance of me being successful.
But here's the thing, being busy all the time is not always a good thing. Often, it leads to a clattered mind that can cause you to fail, and worse, it can lead to mental burnout.
Learning to slow down, allows you to recharge. It gives you time to breathe, reflect and see things from a different perspective. It gives you clarity and it will help drastically improve your focus.
Slowing down is not a bad thing. I need it. You need it. We all need it. If we want to live a happier and an even more fulfilled life, we need to learn to slow down, be present and just enjoy every moment of our lives.
We have gathered some of our favorite slow down quotes from various sources to inspire and remind you to hit the brakes in life, allow yourself to breathe, enjoy life, and slow down.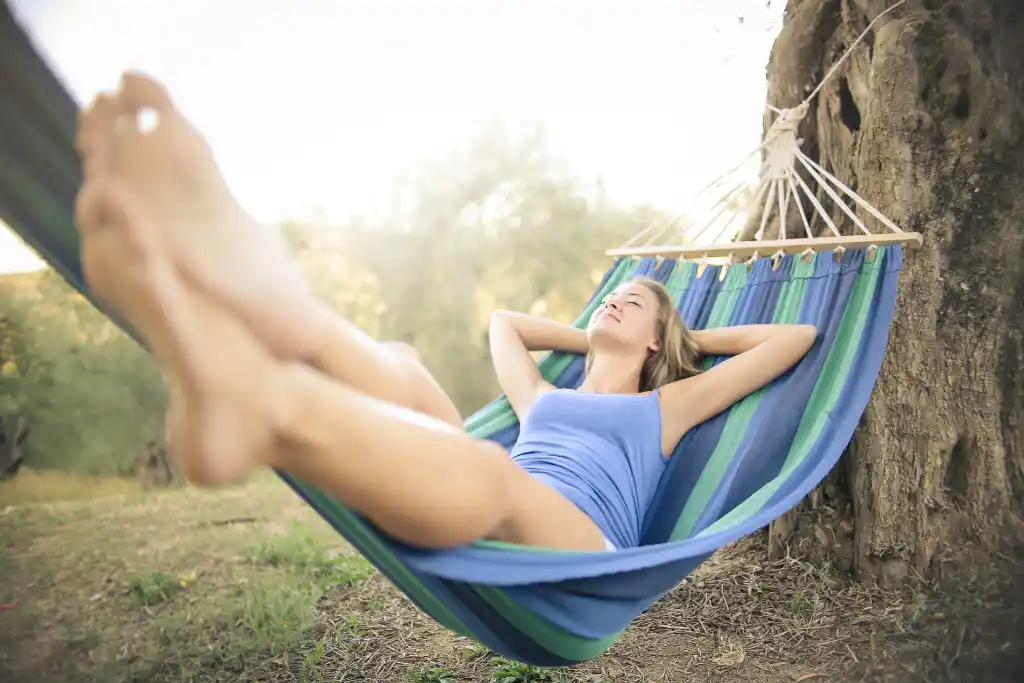 Slow Down Quotes and Sayings
When you're working at an unsustainable pace, when you feel emotionally flooded, when things are moving so fast you can't keep up, then you need to add Stillness to your day. The goal is to take however much time you need to quiet your mind.
— Darcy Luoma
Sometimes you need to slow down to go fast.
— Jeff Olson
The world may feel like it's spinning out of control, but you don't have to. Anchor into your breath. Slow your pace so that you can remain clear.
— Hania Khuri-Trapper
Slow down, simplify and be kind.
— Naomi Judd
Strange, what being forced to slow down could do to a person.
Slow down and everything you are chasing will come around and catch you.
— John De Paola
Don't be in a hurry to achieve your dreams. Take a day to play with your kids and relax – your dreams will still be there tomorrow.
— Lindsey Rietzsch
The biggest mistakes I've ever made are when I've been rushed. If I'm overwhelmed, I slow down. It's more effective.
— Kirsten Gillibrand
Sometimes I think there are only two instructions we need to follow to develop and deepen our spiritual life: slow down and let go.
— Oriah Mountain Dreamer
Slow down you're doing fine You can't be everything you want to be before your time.
— Billy Joel
Slow down and Breathe Quotes
Stop rushing. Slow down and enjoy the beauty of life.
— Debasish Mridha
Smile, breathe and go slowly.
— Thich Nhat Hanh
Slow but steady wins the race.
— Aesop
When we are calm, unhurried, and free from stress and distractions the brain slips into a richer, more nuanced mode of thought. Some call this Slow Thinking, and the best minds have always understood its power.
— Carl Honoré
You're only here for a short visit. Don't hurry, don't worry. And be sure to smell the flowers along the way.
— Walter Hagen
Mindfulness is a state of mind you only can get to if you slow down.
— Geir Berthelsen
Slow down and make building relationships as important as building projects.
— Greg Mortenson
Slow down and enjoy life. It's not only the scenery you miss by going too fast — you also miss the sense of where you are going and why.
— Eddie Cantor
There is more to life than increasing its speed.
— Mohandas Gandhi
Being Slow means that you control the rhythms of your own life. You decide how fast you have to go in any given context. If today I want to go fast, I go fast; if tomorrow I want to go slow, I go slow. What we are fighting for is the right to determine our own tempos.
— Carlo Petrini
Related Posts:
Slow Down Quotes Inspiring You To Take A Break
It is important from time to time to slow down, to go away by yourself, and simply be.
— Eileen Caddy
Tea time is a chance to slow down, pull back and appreciate our surroundings.
— Letitia Baldrige
Slow down. Calm down. Don't worry. Don't hurry. Trust the process.
— Alexandra Stoddard
The only urgency I feel is to keep on, at a slow pace, with my journey.
— Alessandro Michele
For fast-acting relief try slowing down.
— Lily Tomlin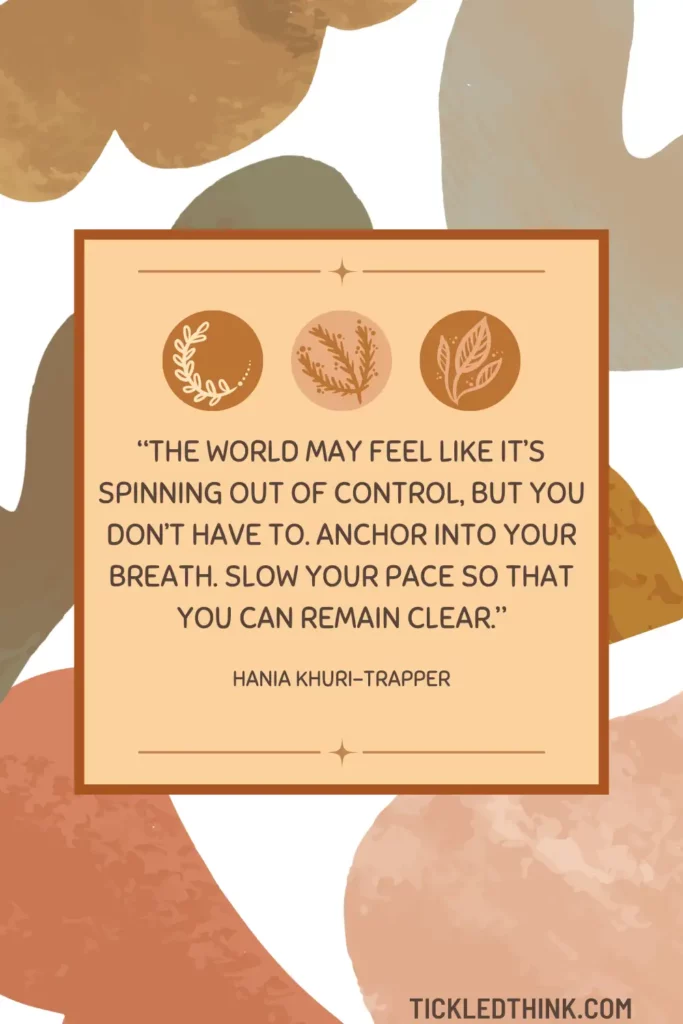 Let thy step be slow and steady, that thou stumble not.
—Tokugawa Ieyasu
The best thing that you can do to deal with these high speed times is to slow down, inwardly, to take a little more time for meditation, a little more time to enjoy your morning cup of coffee or tea, and to look around at the people in your life with a little more love.
— Frederick Lenz
The beauty of art is that it allows you to slow down, and for a moment, things that once seemed unfamiliar become precious to you.
— Kehinde Wiley
It's all perfect, this Universe we are in. Slow down and enjoy it all.
— Wayne Dyer
Slowing down reminds you that the journey is supposed to be fun.
— Anne Bancroft
Slow Down and Enjoy the Moment Quotes
We have become a culture that glorifies busy, but there's great benefit in creating Stillness in your life and reclaiming your time.
— Darcy Luoma
Slow down and enjoy the journey right now. Take time for the people in your life. They won't always be there.
— Joel Osteen
Slow down and enjoy the simple things in life. Take time to be still and breathe.
— Zane Baker
Slow down. Life is crossing the road.
— Debasish Mridha
Don't hurry through each episode of your life, just to get to the finale.
— Christine E. Szymanski
To slow down is to be taken into the soul of things.
— Terry Tempest Williams
We've often been taught that if we truly want to get somewhere in our lives, we have to work hard and stay focused on our goals. But what if the best way to get from Point A to Point B is to detour to rest stops much more frequently?
— Thatcher Wine
If you complain about the world moving too fast, slow down.
— Mike Dolan
The Pause allows us to slow down. To reflect. To check ourselves before we act thoughtlessly. To give us a chance to be thoughtful instead.
— Darcy Luoma
Slow down, totally. You have to slow down and pay attention to everything.
— Norman Reedus
Slow Down Quotes To Help You Wind Down
If you're short on time, don't speed up. Slow down.
— Robert Celner
If you do not enjoy a moment, you lose it forever. If you enjoy it, it is yours forever.
— Debasish Mridha
We're a species that rushes through everything, then complains that time flies.
— Steve Maraboli
Try to pause each day and take a walk to view nature.
— Lailah Gifty Akita
Never rush to be the first. Slow down and be your best. Life is not a race. It's a playground to radiate your uniqueness.
— Hiral Nagda
Do something nice for yourself today. Find some quiet, sit in stillness, breathe. Put your problems on pause. You deserve a break.
— Akiroq Brost
Slow and steady wins the race, not the person who wants to climb the whole stairs in one stride.
— Michael Bassey Johnson
Enjoy the moment.
How? Don't spend your time in perpetual planning.
Or perpetual worry.
Or perpetual whatever.
Instead, just enjoy the moment.
— Joshua Millburn
Drink life one sip at a time. This moment is brand new. Let it pour it's newness into you.
— Hiral Nagda
Nature does not hurry, yet everything is accomplished.
― Lao Tzu
Which of these slow down quotes inspired you the most?
More inspirational quotes for you to enjoy