A motivational collection of just hold on quotes that'll inspire you to keep going, don't give up, and just keep holding on.
There is no denying that these past two years have been tough, exhausting, and just debilitating.
It caused us so much stress, brought us constant anxiety, isolated us, and made us feel alone, confused and hopeless.
When we go through difficult moments in our lives, it's so easy to feel hopeless and believe that our lives will never turn around. That things will never get better and that we will always feel this pain and heartache or that we will always be unhappy.
This is certainly what I believed for years. When I was at the lowest point of my life, I believed that everything in my life will only go from bad to worse. And that regardless of how hard I fight, how many times I try again and get back up, life will never get better.
But let me tell you how wrong I was. The thing is, regardless of how difficult things may seem at the moment, there is always hope, everything is constantly changing, at any second a miracle can come up and turn everything in your life around for the better.
You just have to keep going. Know that you are strong enough to withstand any storm that life will throw at you. You have within you such invaluable strength that'll help you get through those difficult and dark days.
Don't give up. Don't lose hope. You will get through this. Things will get better. You got this!
May these just hold on quotes below uplift your spirits, give you hope, and inspire you to keep going.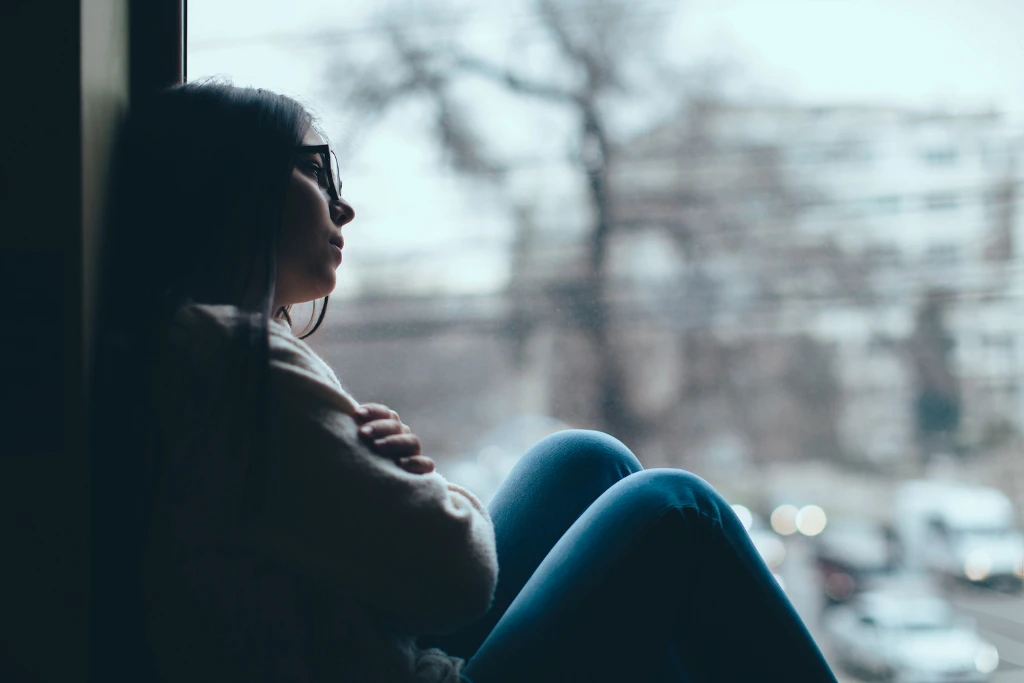 Just Hold On Quotes and Sayings
All the art of living lies in a fine mingling of letting go and holding on.
— Havelock Ellis
Keep Going. Your hardest times often lead to the greatest moments of your life. Keep going. Tough situations build strong people in the end.
— Roy T. Bennett
No matter what you're going through, there's a light at the end of the tunnel.
— Demi Lovato
You're going to go through tough times – that's life. But I say, 'Nothing happens to you, it happens for you.' See the positive in negative events.
— Joel Osteen
Courage is fear holding on a minute longer.
— George S. Patton
You may be the only person left who believes in you, but it's enough. It takes just one star to pierce a universe of darkness. Never give up.
— Richelle E. Goodrich
You need to be buried deep in the dirt before you can find your bloom.
— Roz Inga
We really feel happier when things look bleak. Hope is endurance. Hope is holding on and going on and trusting in the Lord.
— Michael Novak
Courage doesn't always roar, sometimes it's the quiet voice at the end of the day whispering 'I will try again tomorrow.
— Mary Anne Radmacher
Never give up, and be confident in what you do. There may be tough times, but the difficulties which you face will make you more determined to achieve your objectives and to win against all the odds.
— Marta
Related Posts:
Just Hold On Quotes That'll Give You Hope
If you feel like giving up, give up on that feeling and give into the realization there are endless possibilities waiting to be discovered before you.
— Tom Althouse
Hope is important because it can make the present moment less difficult to bear. If we believe that tomorrow will be better, we can bear a hardship today.
— Thich Nhat Hanh
Every adversity, every failure and every heartache carries with it the seed of an equivalent or a greater benefit.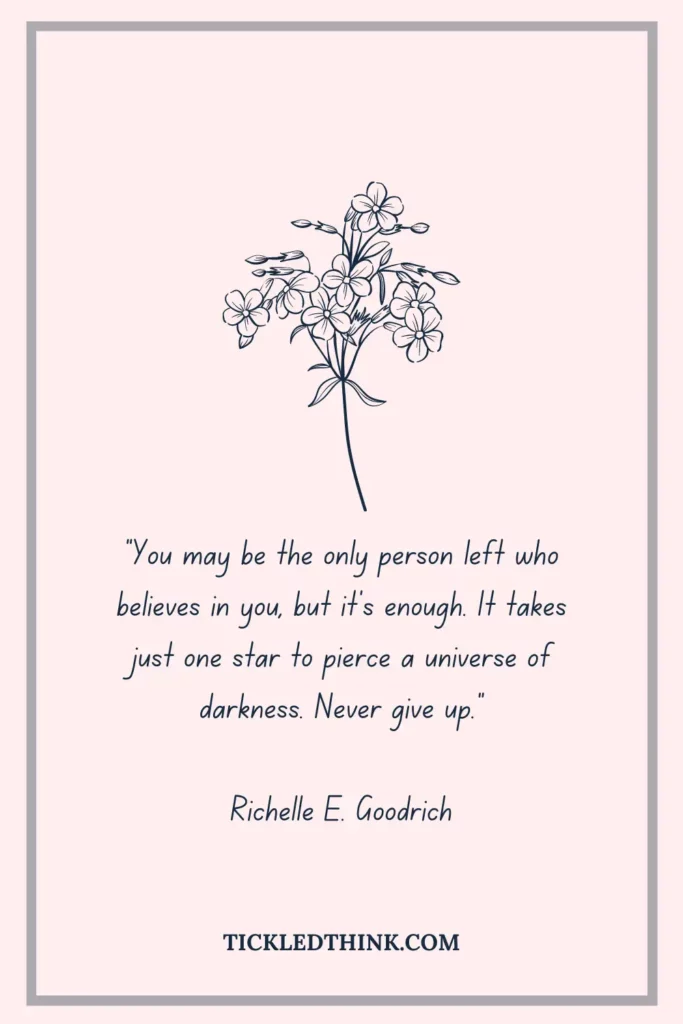 Let the darkness find you if it must. Throw off the quick and tempting escapes, and seek help only from those who would teach you to grow, feed your soul, embrace your heart, but would not steal away your journey.
— Jennifer DeLucy
Life is at its best when everything has fallen out of place, and you decide that you're going to fight to get them right, not when everything is going your way and everyone is praising you.
— Thisuri Wanniarachchi
There are moments when troubles enter our lives and we can do nothing to avoid them. But they are there for a reason. Only when we have overcome them will we understand why they were there.
— Paulo Coelho
It's funny how, when things seem the darkest, moments of beauty present themselves in the most unexpected places.
— Karen Marie Moning
It is only in our darkest hours that we may discover the true strength of the brilliant light within ourselves that can never, ever, be dimmed.
— Doe Zantamata
Turn your wounds into wisdom.
— Oprah Winfrey
And hard times are good in their own way, too. Because the only way you can achieve true happiness is if you experience true sadness as well. It's all about light and shade. Balance.
— Gabrielle Williams
More Quotes About Holding on
Don't give up before the miracle happens.
— Fannie Flagg
But I know, somehow, that only when it is dark enough can you see the stars.
— Martin Luther King, Jr.
That's what is incredible about human beings, is the choice to keep going.
— Jack Antonoff
Hope is being able to see that there is light despite all of the darkness.
— Desmond Tutu
Never lose hope. Storms make people stronger and never last forever.
— Roy T. Bennett
Never give up, for that is just the place and time that the tide will turn.
— Harriet Beecher Stowe
Which of these just hold on quotes inspired you the most?
More Inspirational Quotes For You To Enjoy