A collection of too much to handle quotes to inspire and lift your spirits when life is tough.
There's no denying that sometimes, everything in our lives becomes too much to handle. The constant stress, worry, and problems that we face every day can often come to a point where it just becomes too much for us to bear.
In those moments, remind yourself that it is okay to feel exhausted, drained, and frustrated. Be kind to yourself and give yourself the love, understanding, and forgiveness that you deserve.
Remind yourself that while everything may seem difficult and debilitating right now, this moment will pass. Tough times never last. You are strong, capable and you will get through this.
May these too much to handle quotes below inspire you, help boost your mood, and motivate you to keep going.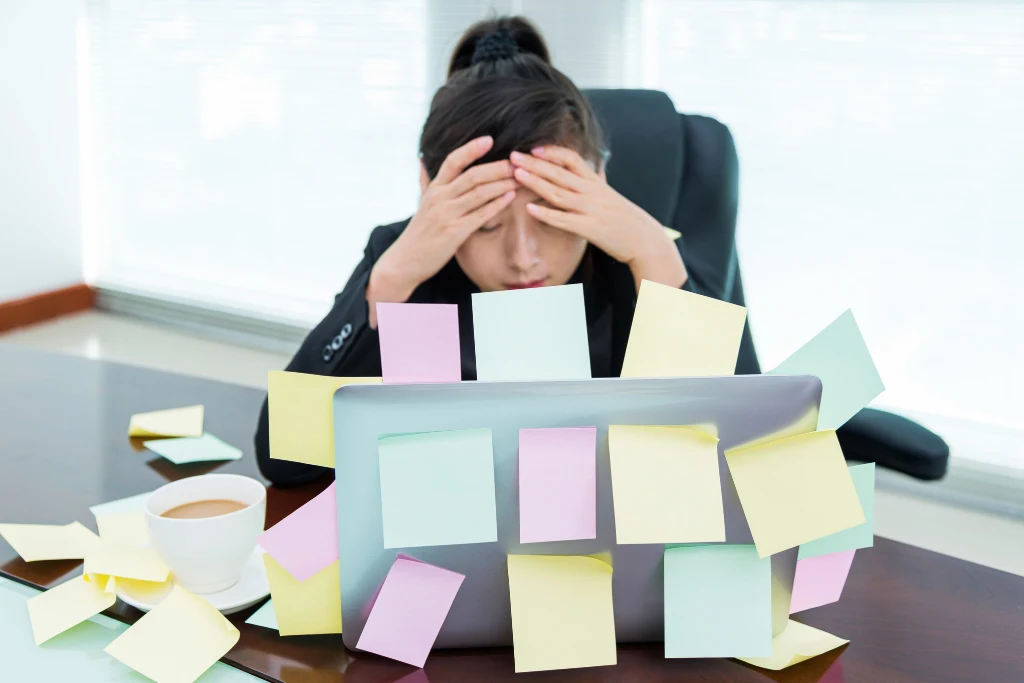 Too Much To Handle Quotes and Sayings
God will never give you anything you can't handle, so don't stress.
— Kelly Clarkson
You were enough, maybe you were too much, maybe he prefers less and you deserve more.
— R.H. Sin
Our ability to handle life's challenges is a measure of our strength of character.
— Les Brown
Hope is important because it can make the present moment less difficult to bear. If we believe that tomorrow will be better, we can bear a hardship today.
Always be realistic with your expectations.
Too much expectation
can only lead to frustration.
— Mouloud Benzadi
Don't let yesterday use up too much of today.
— Will Rogers
If you keep doing only the things you can handle, you will not be able to push the borders of impossibilities! Try to do the things which are beyond your powers; change your frontiers, create new ones! And then attack the new frontiers!
— Mehmet Murat ildan
Life is hard. Life is difficult. Life is going to punch you in the gut. But when you change your attitude, you change your behavior. When your behavior changes, so do your results.
— Will Hurd
Life's challenges are not supposed to paralyze you; they're supposed to help you discover who you are.
— Bernice Johnson Reagon
To have felt too much is to end in feeling nothing.
— Dorothy Thompson
Too Much To Handle Quotes For When Life Is Hard
Never give up. There are always tough times, regardless of what you do in anything in life. Be able to push through those times and maintain your ultimate goal.
— Nathan Chen
Life is a balance of fear and overcoming it.
— Jimmy Iovine
It's not the load that breaks you down, it's the way you carry it.
— Lou Holtz
It's only after you've stepped outside your comfort zone that you begin to change, grow, and transform.
— Roy T. Bennett
The greater the obstacle, the more glory in overcoming it.
— Moliere
You've got to stay strong to be strong in tough times.
— Tilman J. Fertitta
Anyone can take the wheel of the ship in calm water but it's not so easy when it's not calm water. You can't just enjoy the good times, you have to be resilient in the tough times.
— Sean Dyche
Let perseverance be your engine and hope your fuel.
— H. Jackson Brown, Jr.
When we are no longer able to change a situation, we are challenged to change ourselves.
— Viktor E. Frankl
You're going to go through tough times – that's life. But I say, 'Nothing happens to you, it happens for you.' See the positive in negative events.
— Joel Osteen
Related Post:
Too Much To Handle Quotes For When Dealing With Challenges
Success comes from having dreams that are bigger than your fears.
— Bobby Unser
Start each day with a positive thought and a grateful heart.
— Roy T. Bennett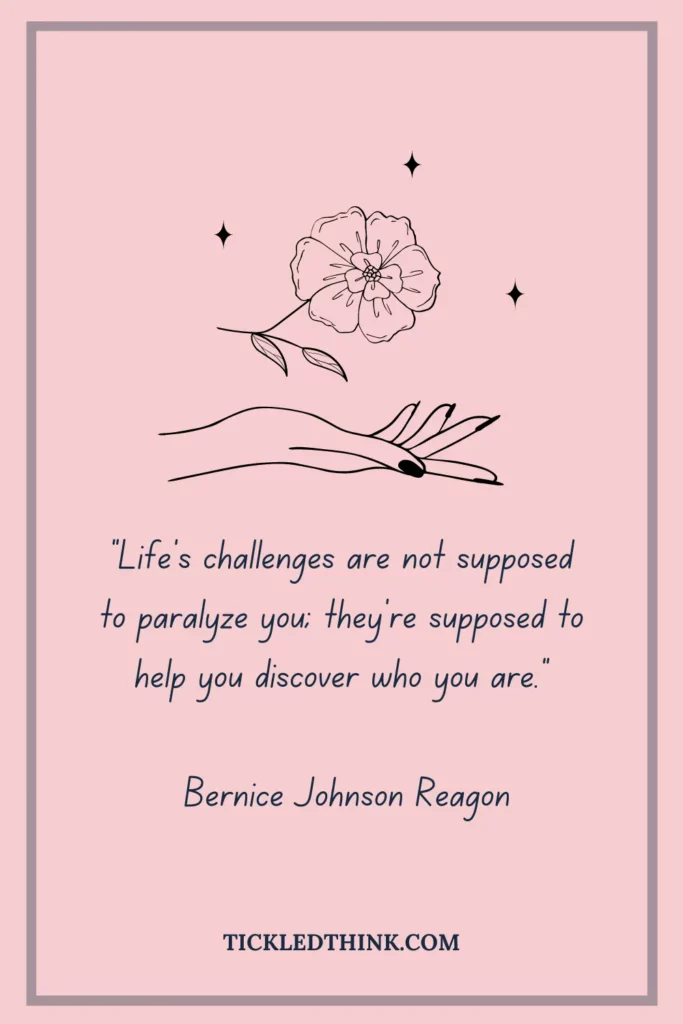 You don't always need a plan. Sometimes you just need to breathe, trust, let go and see what happens.
— Mandy Hale
It is during our darkest moments that we must focus to see the light.
— Aristotle
Real change, enduring change, happens one step at a time.
— Ruth Bader Ginsburg
Never lose hope. Storms make people stronger and never last forever.
— Roy T. Bennett
You measure the size of the accomplishment by the obstacles you had to overcome to reach your goals.
— Booker T. Washington
Ever tried. Ever failed. No matter. Try Again. Fail again. Fail better.
— Samuel Beckett
Just don't give up trying to do what you really want to do. Where there is love and inspiration, I don't think you can go wrong.
— Ella Fitzgerald
Incredible change happens in your life when you decide to take control of what you do have power over instead of craving control over what you don't.
— Steve Maraboli
Too Much To Handle Quotes For When Dealing With Stress
Laughter helps bring balance to a stressful situation.
— Kala Stevenson
You must learn to let go. Release the stress. You were never in control anyway.
— Steve Maraboli
It's not stress that kills us, it's our reaction to it.
— Hans Selye
Happiness is a choice. You can choose to be happy. There's going to be stress in life, but it's your choice whether you let it affect you or not.
— Valerie Bertinelli
If you want to conquer the anxiety of life, live in the moment, live in the breath.
— Amit Ray
The primary cause of unhappiness is never the situation but your thoughts about it.
— Eckhart Tolle
Gentleness is strength under control. It is the ability to stay calm, no matter what happens.
— Elizabeth George
One of the best ways to reduce stress is to accept the things that you cannot control.
— M. P. Neary
Learn to calm down the winds of your mind, and you will enjoy great inner peace.
— Remez Sasson
The greatest weapon against stress is our ability to choose one thought over another.
— William James
You are the sky. Everything else – it's just the weather.
— Pema Chödrön
Which of these too much to handle quotes resonated with you the most?
More Inspirational Quotes For You To Enjoy