For years, I was stuck in autopilot. Constantly wanting more out of life but I never really knew where and how to start.
I used to blame my unhappiness and emptiness on the fact that I just didn't have the time to go after what I want.
And that I was already happy and I was okay.
But of course, that was a lie.
After hitting rock bottom and quitting my job because of mental health reasons, I've realized just how unhappy and broken I really was.
And the sad truth was, the only thing that was stopping me from being truly happy and fulfilled was myself.
You see, I had so many toxic habits that were not only keeping me from finding true happiness but were also slowly sabotaging my mental health and keeping me stuck.
We often fail to realize how our daily habits can greatly impact the quality of our lives and overall well-being.
If you're looking for ways to make a change and finally improve your life, you need to let go of these bad habits immediately.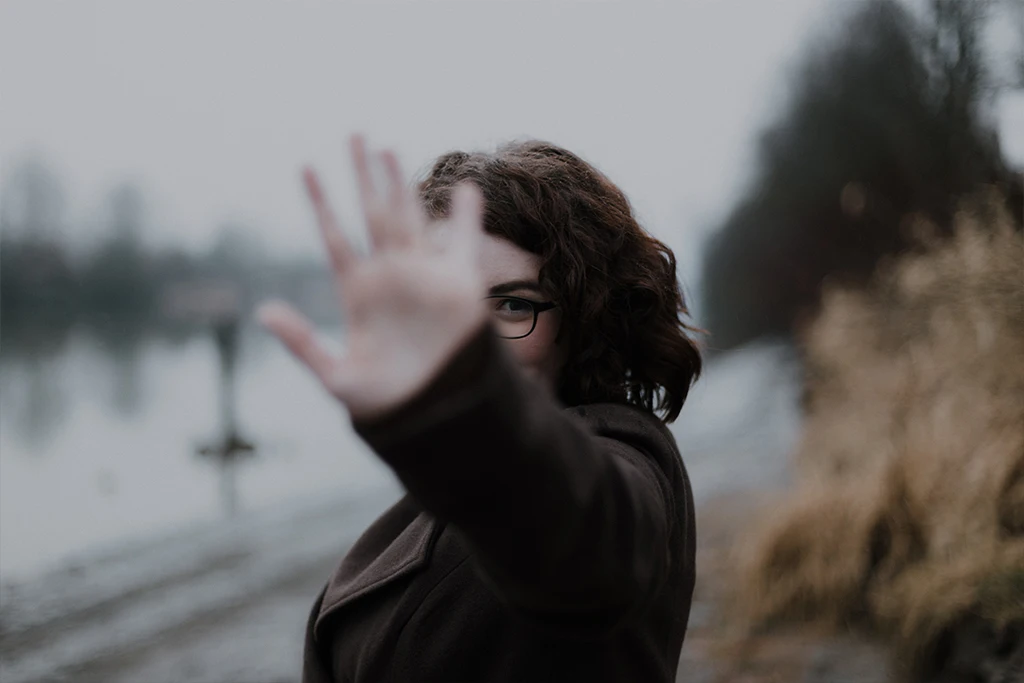 Here's a list of bad habits you need to break…
Just sitting and waiting for something to happen…
I used to be so guilty of this. I thought that somehow everything in my life would just magically improve and change for the better without me even doing anything.
I thought that someday I would wake up and find a job that I love and that I would finally feel alive again but the reality is, regardless of how long we wait, if we are not going to do anything about it, it's never going to change.
If we want to change and improve our lives, we must be willing to work for it. We need to act on it, put effort, and patiently wait for the results.
Sitting and hoping for something to happen is not going to help better our lives. We need to have the courage to stand up and to actually start doing something.
Always expecting the worst…
Most people have a bad habit of constantly thinking and expecting the worst ( me included ). Always dwelling on the negativity, constantly expecting something bad will happen, and always thinking that we will fail.
I can't tell you how many opportunities I've missed because of this. How many times I gave up on something that would really make me happy because I was too scared and I was constantly thinking that I would fail.
If we're on the same boat, I want you to know that it's going to be okay. We have to stop letting all those "what if's" control our lives and keep us from being happy and achieving the things that we want. We have to let go of negativity. 
We have to keep reminding ourselves that regardless of what will happen, we are strong enough to cope with it and tough times never last – so, we might as well try. 
Related Posts:
Wanting to control everything…
I had this bad habit of constantly wanting to control everything – every little thing.
I thought that as long as I'm in control then I can easily prevent bad things from happening and I can easily keep myself from getting hurt.
But of course, regardless of how hard I try to do that, I always end up failing and I just end up causing myself, even more, pain and disappointment.
Because the reality is, no matter what we do we just can't control everything.
That's just not the way life works.
I've learned that instead of spending all my energy trying to control everything, it's best to accept the things that I have zero control of and do my best on the things that I can control.
Failing to forgive yourself…
I've made so many mistakes, caused a lot of people pain, made bad decisions, and I took a lot of wrong turns that I ended up hating myself for it.
I fell into so much pain, despair, and hopelessness because I chose to cling to my mistakes and continuously blamed myself for everything.
I failed to forgive myself. If you too feel the same way, please know that regardless of what you have done, you deserve to be forgiven.
Don't let your past mistakes keep you from moving on. Be happy.
Free yourself from the pain and learn to forgive yourself for everything.
Failing to make time for yourself.
..
I was definitely guilty of this but after falling into depression, I've realized that I was so fixated on putting the needs of other people first that I easily forgot to take care of my own needs.
So, let me tell you this, taking care of your needs and making time for yourself is not bad. It's not selfishness.
I'm not saying that putting the needs of others first is a bad thing but if you constantly do this to a point where you're already exhausting and draining yourself, then that is where the problem begins.
Remind yourself that it's okay to make time for yourself. It's okay to say no. It's okay to make yourself a priority.
You can't expect yourself to continue to function and to be genuinely happy if you are not taking care of your needs. 
You may have heard of the saying, bad habits die hard, I know that breaking bad habits are easier said than done. So, don't beat yourself up if you fail every now and then.
Breaking bad habits is not something that you can do overnight, it's a slow and continuous process. What matters is you keep pushing and do it every day.