Are you going through tough times lately? These past few weeks have been (extra) tough for me.
It feels like everything around me is just falling apart and You know the feeling when life hits you so hard with one blow after another without even giving you a chance to breathe?
That's how I've been feeling. I feel like everything is falling apart and before I even get the chance to fix one thing, another problem pops up.
I can't tell you how many times I cried in the shower and pretended to be okay after these past few days or how many nights I cried myself to sleep.
When we go through storms and difficult seasons in our lives and when things go wrong, it's so easy to think things will never get better for us, that money will always be tight, and that things will only go from bad to worse. (This is what I've been doing)
We often wake up constantly asking ourselves when will we ever be happy.
But one thing that this year has taught me is that regardless of how hard things are right now and how overbearing everything feels like, we should not let this stop us from taking control of our lives and from being happy.
I realized that yes life is difficult right now, but if I continue to let myself fixate on my worries and problems, it will only paralyze me and keep me from living my life.
We can't spend our days worrying and paralyzed by problems, we can choose to be happy, we can be happy.
If you too are feeling stressed and overwhelmed with everything right now, I challenge you to take this practice with me — the 30-Day Challenge.
This Happiness challenge will reframe our minds and allow us to form better habits by taking small and easy steps every day.
And since, we are only doing one task every day, we are less likely to feel overwhelmed by the changes and it will make it easier for us to be consistent with it.
So, if you want to know how to be happy and you're looking for great 30-day challenge ideas, let's get started!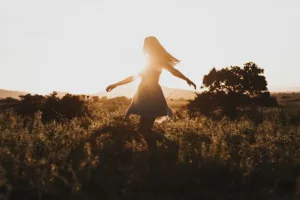 Start improving your Mental Health with the help of Mental Health and Self-Care Printable Planner Bundle
The 30-Day Happiness Challenge
Meditate – Meditation has changed my life! It allowed me to take better control of my emotions and thoughts. Do this for 15-20 mins. There are a lot of guided meditations available or you can simply meditate in silence.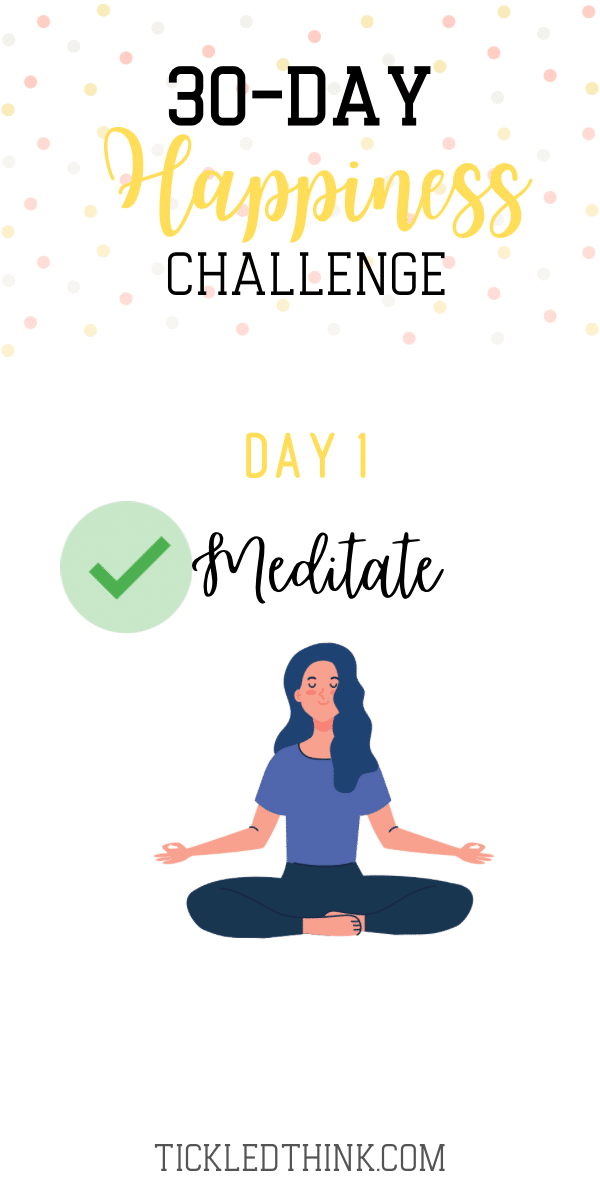 Have a mindful breakfast – no cellphones, no distractions. When eating, eat slowly and mindfully and just be present.
Clean and organize one room in your house.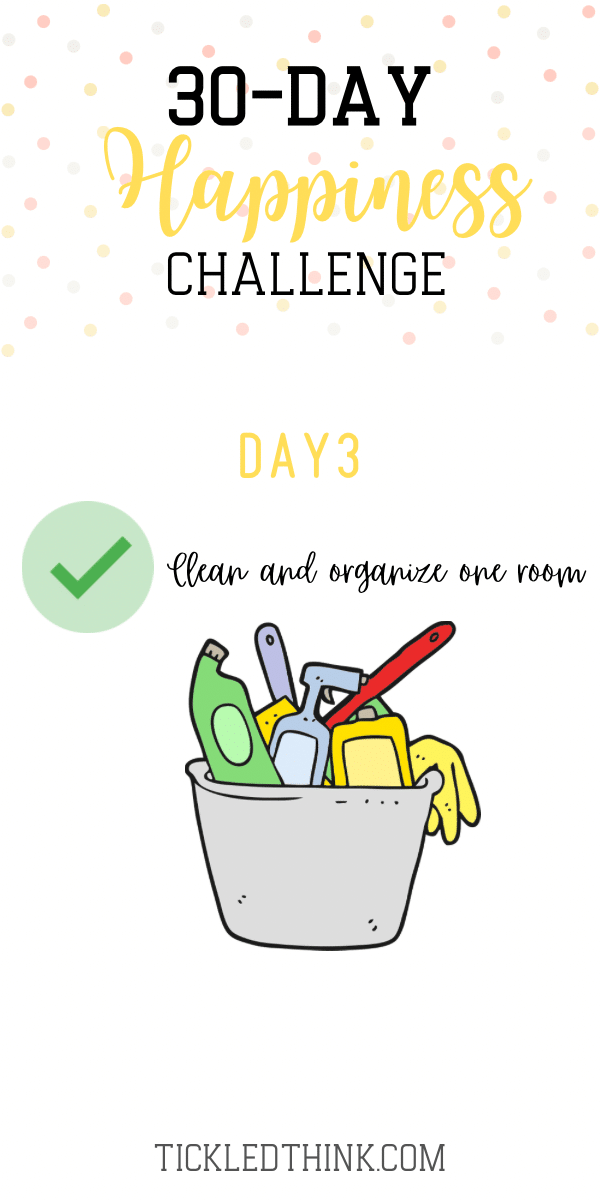 Start your day with positive affirmations for self love – I am worthy of love and happiness. I am enough. I love and accept myself for who I am.
Give a genuine compliment to someone.
Get up early and watch the sunrise.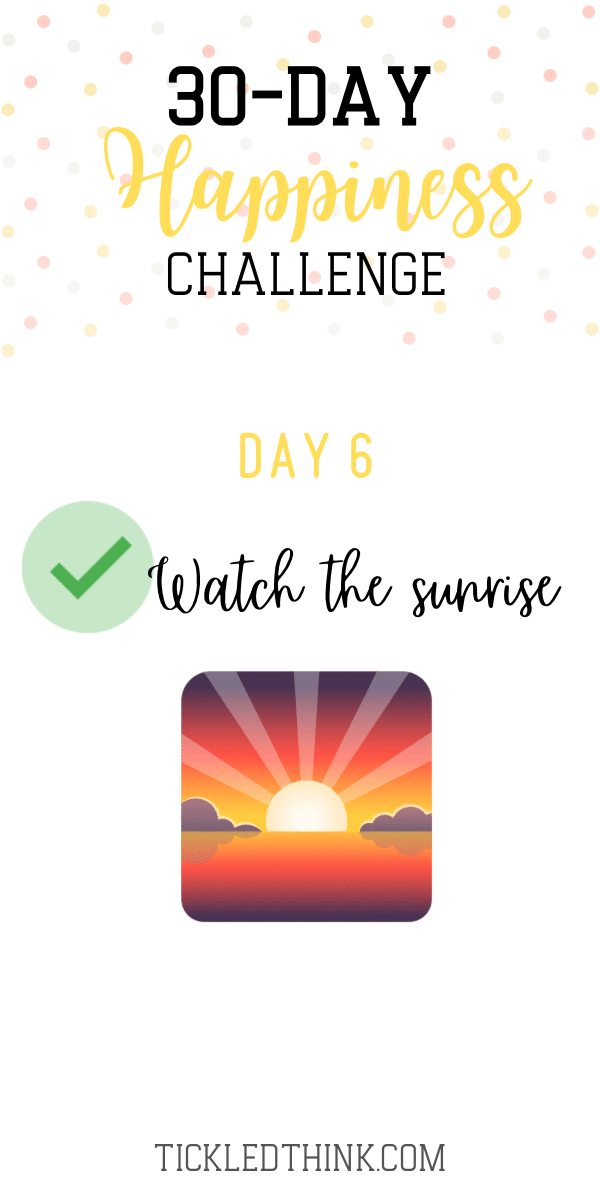 Exercise – you don't have to go to the gym or hit the treadmill, a simple walk will do.
Related Posts:
Don't complain for the whole day.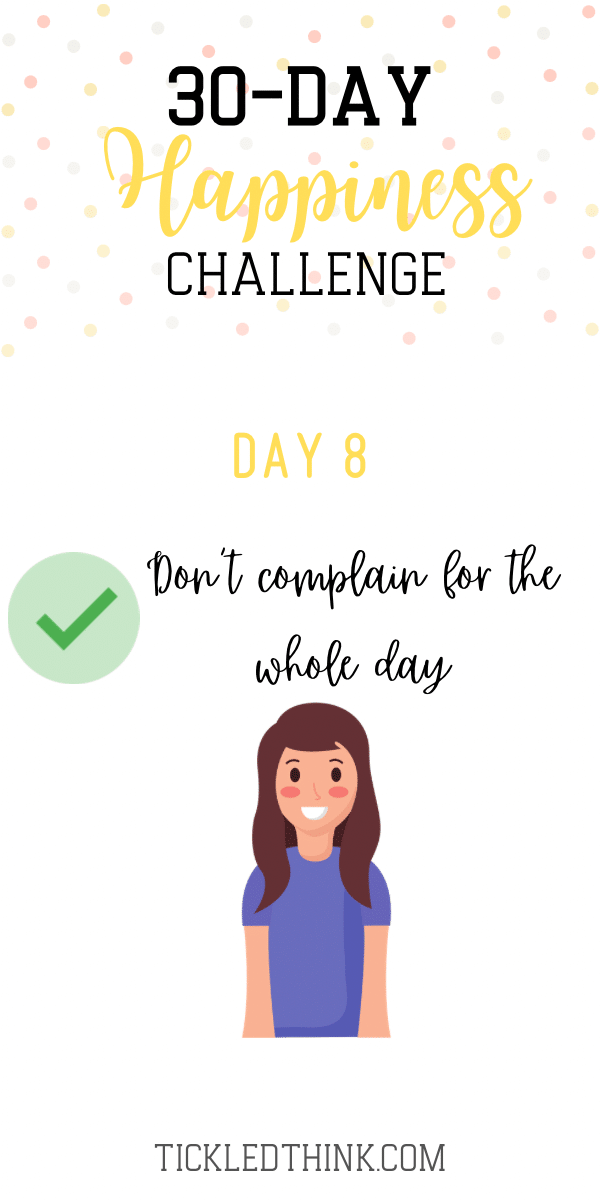 Cook something for yourself.
Do something kind to a stranger.
Before going to bed, list 10 things that you are grateful for the day. Anything that made you happy.
Compliment yourself — before you end your day, list 10 things you love about yourself.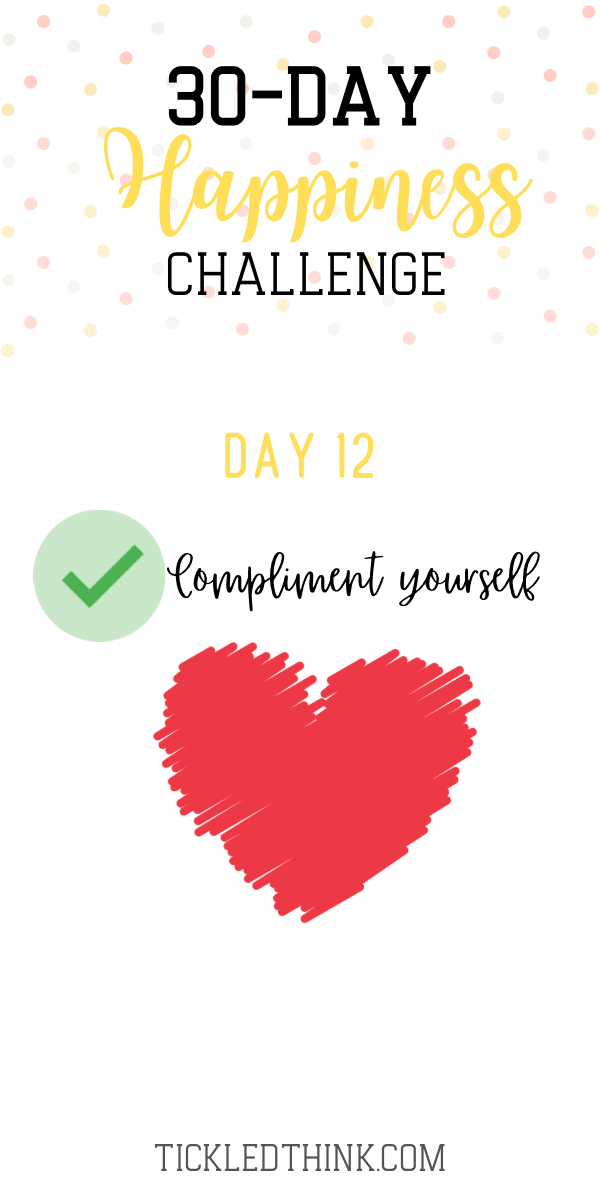 Do something for yourself without feeling any guilt.
Eat healthily and drink 8 glasses of water.
Spend time with people that you love.
Treat yourself — it doesn't have to be extravagant. Anything that'll make you happy.
Congratulate yourself and celebrate your wins — before going to bed, list 5 things that you've done today that made you proud.
Watch the sunset.
Watch an uplifting movie.
Practice self-care — you don't have to spend money to do this. You can take a long bath or basically anything that relaxes you and makes you happy.
Breathe mindfully — while sitting or standing, focus all your attention on your breathing. Your inhale. And your exhale. Do this for 10 mins.
Do/learn something new or finally do that one thing that you've been putting off for a while.
Go outside and just sit mindfully.
Take a break — don't be afraid to take a break and just do nothing.
Hug someone you love tight and tell them how grateful you are for them.
Write about your day — focus on the things that made you smile. The things that you are grateful for. Anything that made you happy.
Take a break from checking any social media.
Buy yourself flowers.
Take a trip — it doesn't have to be far. It can be to the park or even to the mall.
Slow down, congratulate yourself for completing the challenge, and take a long deep breath.
Yes, things are difficult right now but please know that regardless of what you're going through, things will get better, you're strong enough to get through this and you can be genuinely happy. Keep reminding yourself that things will be okay, you are enough and you are valued.
Don't forget to also take this 30 day self love challenge to start loving yourself more!