A collection of I got me quotes that'll inspire you to be your own best friend and to always have your own back no matter what.
Most of us are guilty of taking ourselves for granted. We are constantly criticizing ourselves, constantly filling our minds with negative self-talk while we chase other people's approval and validation.
We fail to realize that the relationship that we have with ourselves will greatly impact our well-being, happiness, and our relationships with other people.
I got me simply means learning to stand up for yourself, to not be afraid to put yourself and your needs first, love yourself completely, and to believe wholeheartedly that you are enough just as you are now.
May these I got me quotes and I got my own back quotes inspire you to be kinder to yourself and to be your own cheerleader.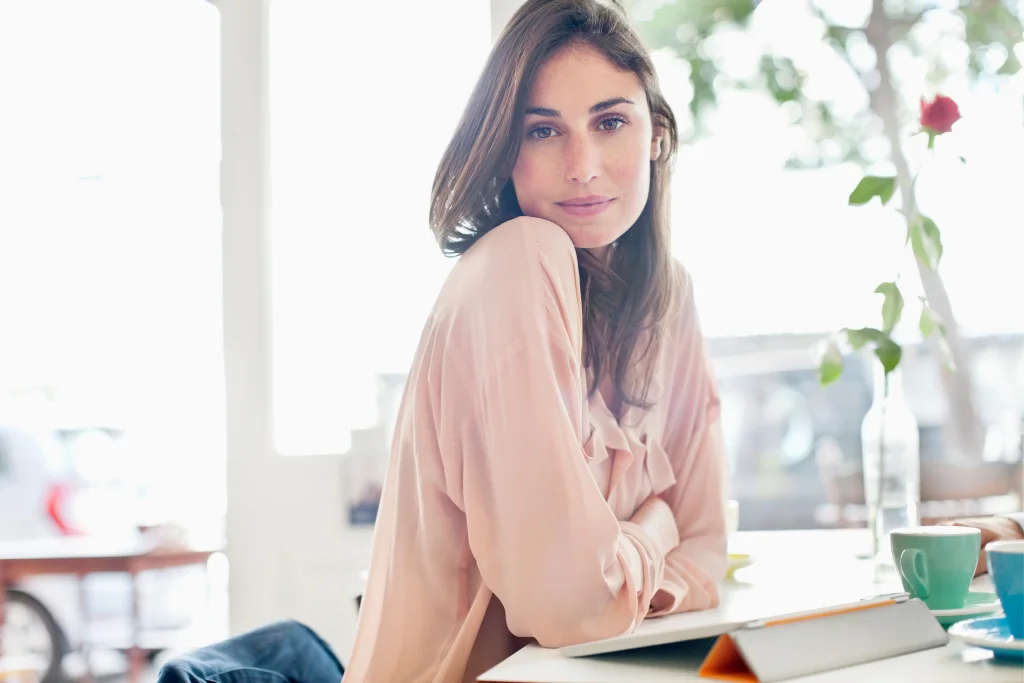 I Got Me Quotes and Sayings
Me, myself and I. That's all I got in the end.
— Beyonce
I love myself for I am a beloved child of the universe and the universe lovingly takes care of me now.
― Louise Hay
I've finally stopped running away from myself. Who else is there better to be?
― Golden Hawn
If my life is going to mean anything, I have to live it myself.
— Rick Riordan
Whether I fail or succeed shall be no man's doing but my own. I am the force.
— Elaine Maxwell
Freeing yourself was one thing, claiming ownership of that freed self was another.
— Toni Morrison
I got my own back.
— Maya Angelou
In the journey of finding love, I focus on having a great relationship with myself first.
— Angel Moreira
The only person who can pull me down is myself, and I'm not going to let myself pull me down anymore.
― C. JoyBell C.
I celebrate myself, and sing myself.
― Walt Whitman
The most painful thing is losing yourself in the process of loving someone too much, and forgetting that you are special too.
— Ernest Hemingway
I learned a long time ago the wisest thing I can do is be on my own side.
— Maya Angelou
Related Posts:
I Got Myself Quotes
If there's one thing I'm willing to bet on, it's myself.
— Beyonce
You've sacrificed too much for others. Now do the same for yourself.
— Mitta Xinindlu
Gonna love myself. No, I don't need anybody else.
— Hailee Steinfeld
Keep watering yourself. You're growing.
— E.Russell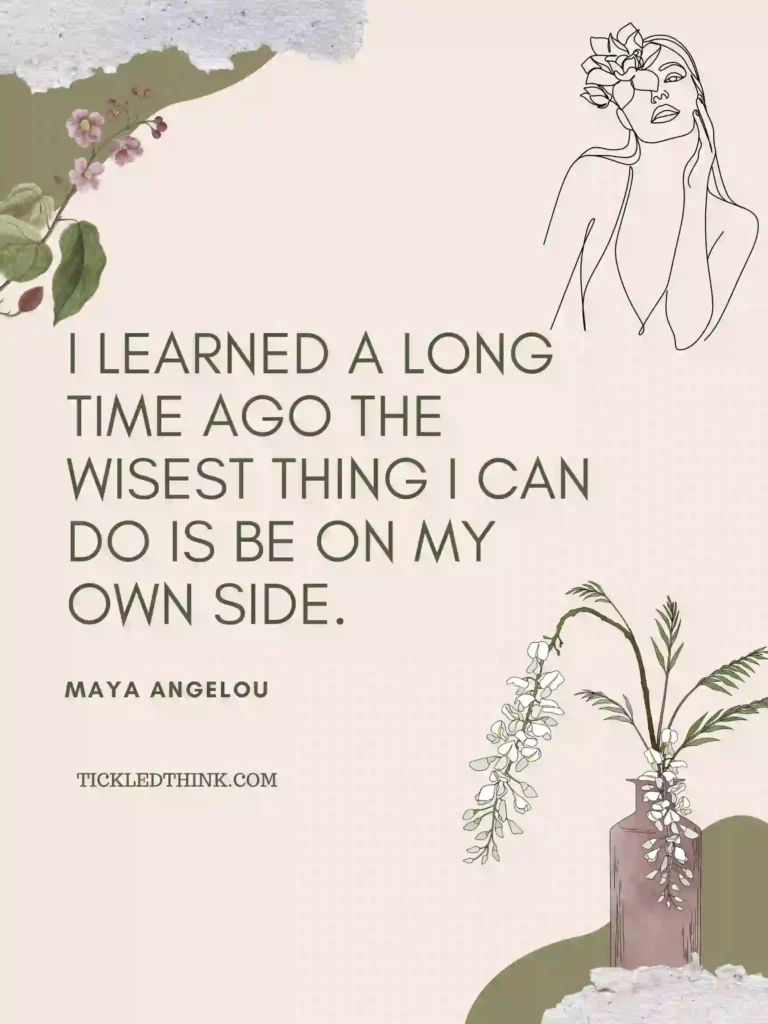 The best friend you will ever find is you. Love yourself with joy and fill your heart with bliss and happiness.
― Debasish Mridha
I don't need anyone else to distract me from myself anymore, like I always thought I would.
— Charlotte Eriksson
The more I care for myself, the more I can care beyond myself.
— Azra Gregor
Making yourself a priority is like sprinkling golden dust of richest blessings on your life.
— Hiral Nagda
To love oneself is the beginning of a life-long romance.
― Oscar Wilde
One hand I extend into myself, the other toward others.
— Dejan Stojanovic
Even in the loneliest moments I have been there for myself.
― Sanober Khan
Friendship with oneself is all important, because without it one cannot be friends with anyone else in the world.
— Eleanor Roosevelt
I Got My Own Back Quotes
Be faithful to that which exists within yourself.
— André Gide
Taking care of myself doesn't mean 'me first.' It means 'me, too.
— L.R. Knost
If I loved myself, truly and deeply, what would I do?
— Kamal Ravikant
Do something nice for yourself today. Find some quiet, sit in stillness, breathe. Put your problems on pause. You deserve a break.
― Akiroq Brost
You have to believe in yourself when no one else does—that makes you a winner right there.
— Venus Williams
I need to stop treating other people better than I treat myself. It's killing me.
— Jen Wilde
Even when it seems that there is no one else, always remember there's one person who never ceased to love you – yourself.
— Sanhita Baruah
I really built myself up, darn it, to be very strong.
— Barbara Bush
Be you, love you. All ways, always.
— Alexandra Elle
I respect myself and insist upon it from everybody. And because I do it, I then respect everybody, too.
— Maya Angelou
There are days I drop words of comfort on myself like falling leaves and remember that it is enough to be taken care of by myself.
— Brian Andreas
Talk to yourself like you would to someone you love.
— Brené Brown
Which of these I got me quotes inspired you the most?
More Inspirational Quotes For You To Enjoy
You are Stronger Than You Think Quotes