An inspiring collection of better days are coming quotes that'll fill your heart and soul with hope, courage, and strength to keep going, keep fighting, and help you believe that better days are coming soon!
When we go through difficult and stormy seasons in our lives, it's easy to start believing that everything in our lives will only ever go from bad to worse.
It's easy to lose hope and just believe that things will never get better for us and that we were just made to live our lives this way.
I know this feeling all too well. When I hit rock bottom, I also strongly believed that life will always be hard for me. I kept trying to improve it, and yet for me, it felt like all my efforts were in vain.
To me, it felt like the pain and the hardships were just never-ending and maybe right now, you're feeling the same way too.
Please know this: one of the things I've learned from hitting the lowest point of my life is that nothing is permanent. Change is constant and with that comes better days.
Regardless of what we are going through, as cliché as it sounds, there is always light at the end of the tunnel. Your today is not going to be your forever.
The important thing is to keep going. Know that you are strong and brave enough to get through anything that comes your way.
Take small steps if you have to but keep putting one foot in front of the other. Keep the faith and trust that things will get better for you.
Read these better days are coming quotes below to remind you that soon that sun will shine again and you will come out of this stronger, braver, and wiser.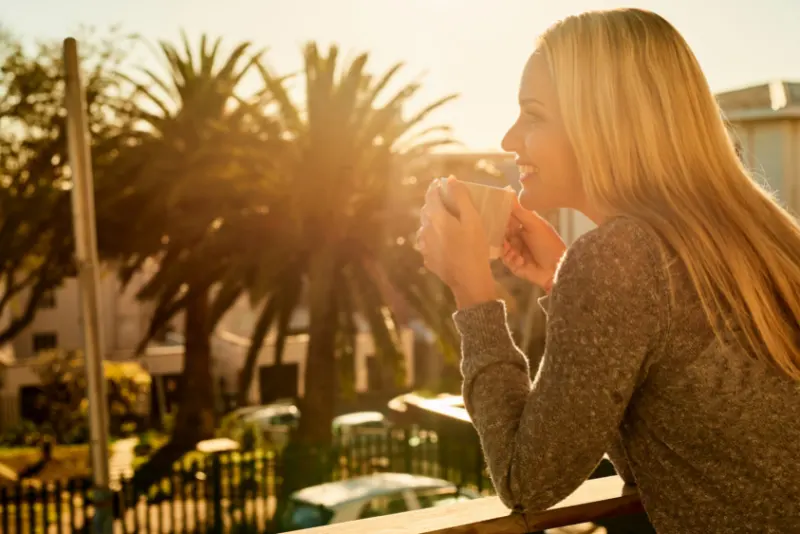 Better Days Are Coming Quotes And Sayings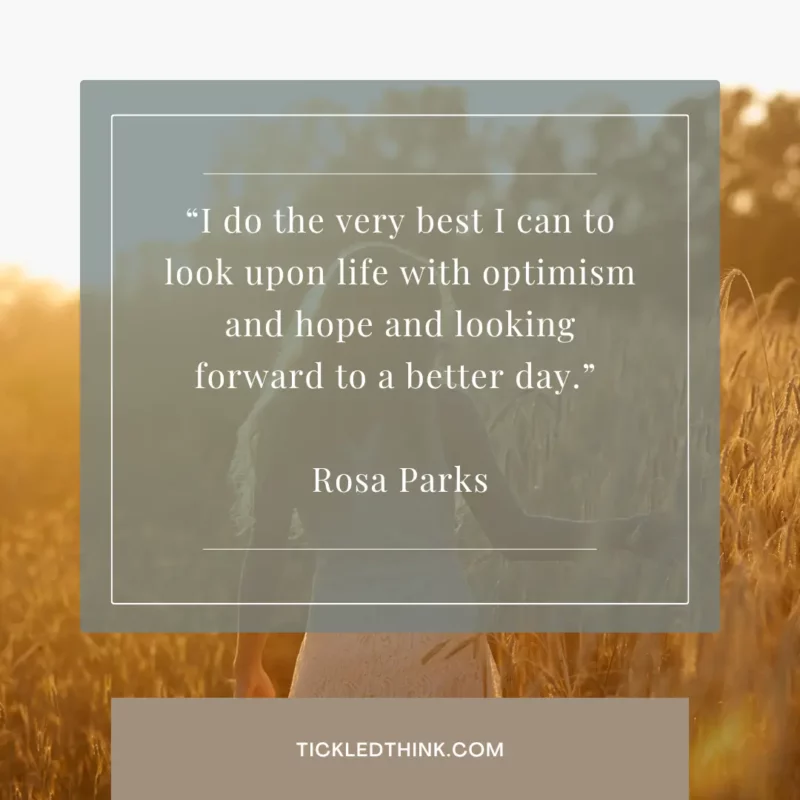 I do the very best I can to look upon life with optimism and hope and looking forward to a better day.
— Rosa Parks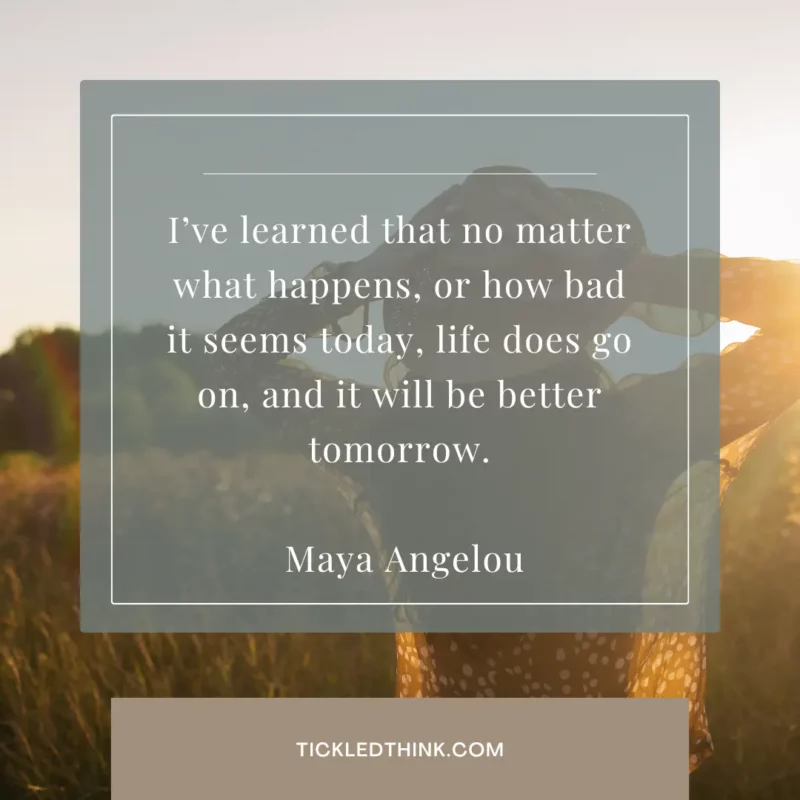 I've learned that no matter what happens, or how bad it seems today, life does go on, and it will be better tomorrow.
— Maya Angelou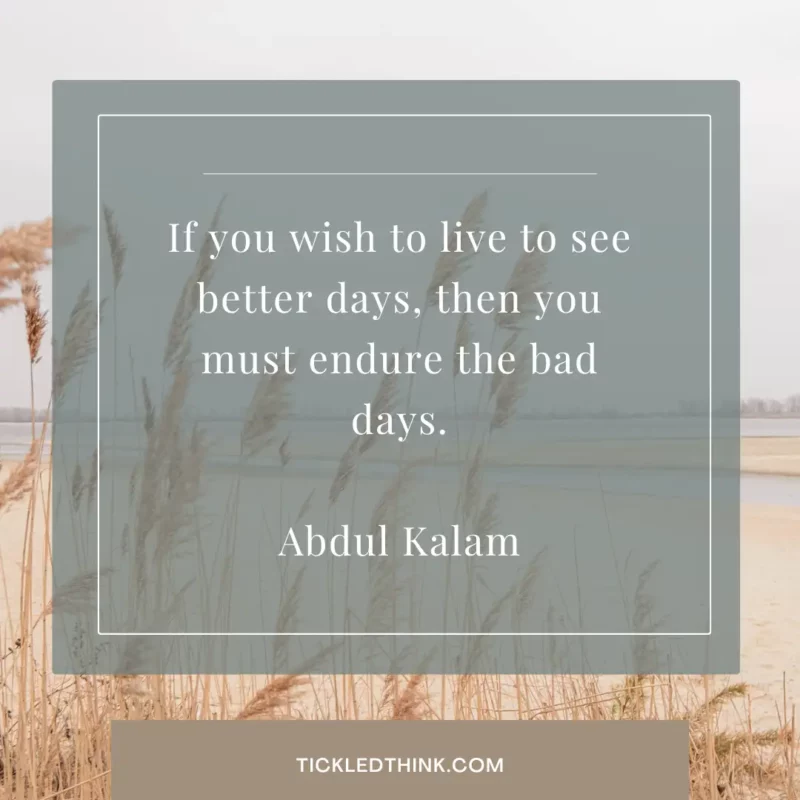 If you wish to live to see better days, then you must endure the bad days.
— Abdul Kalam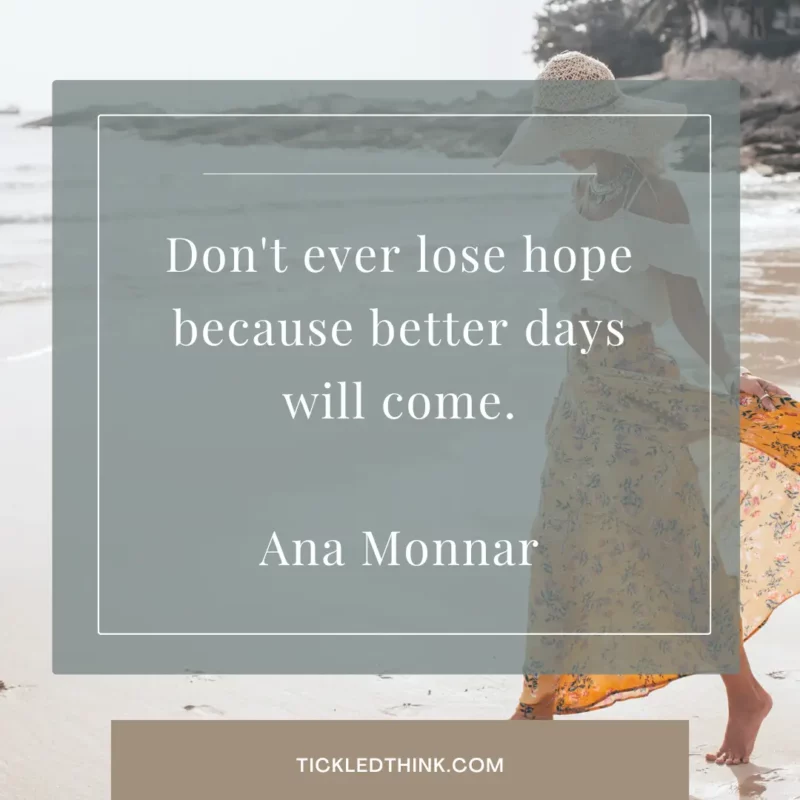 Don't ever lose hope because better days will come.
— Ana Monnar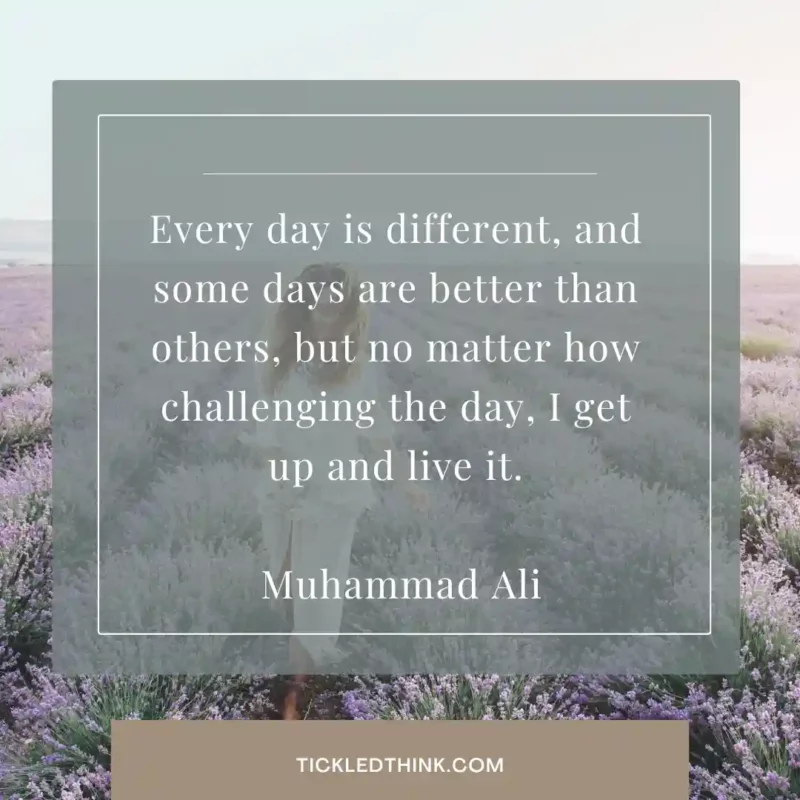 Every day is different, and some days are better than others, but no matter how challenging the day, I get up and live it.
— Muhammad Ali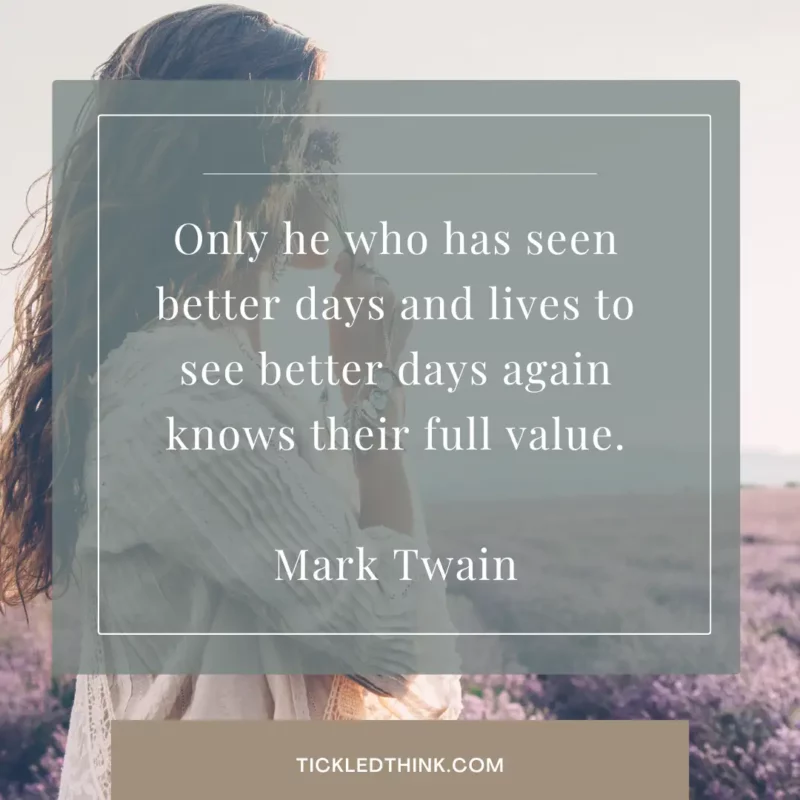 Only he who has seen better days and lives to see better days again knows their full value.
— Mark Twain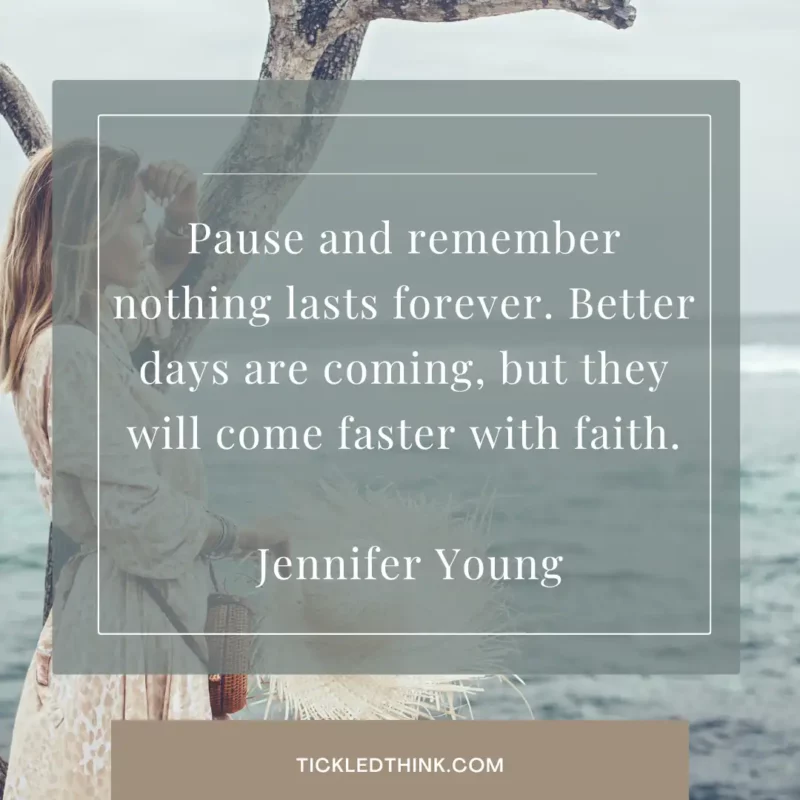 Pause and remember nothing lasts forever. Better days are coming, but they will come faster with faith.
— Jennifer Young
As you wait for better days, don't forget to enjoy today, in case they've already started.
— Robert Breault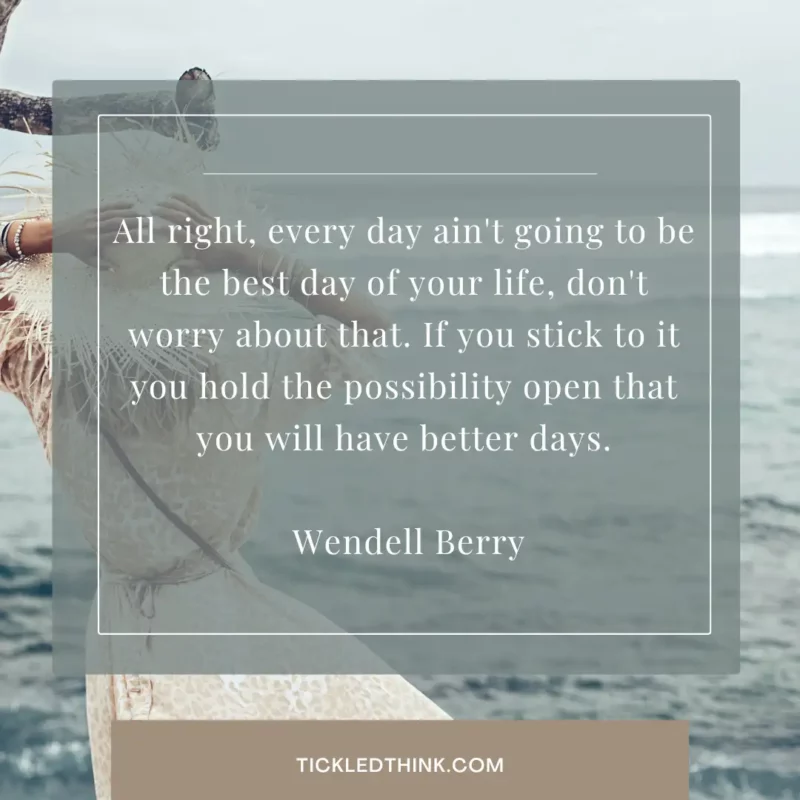 All right, every day ain't going to be the best day of your life, don't worry about that. If you stick to it you hold the possibility open that you will have better days.
— Wendell Berry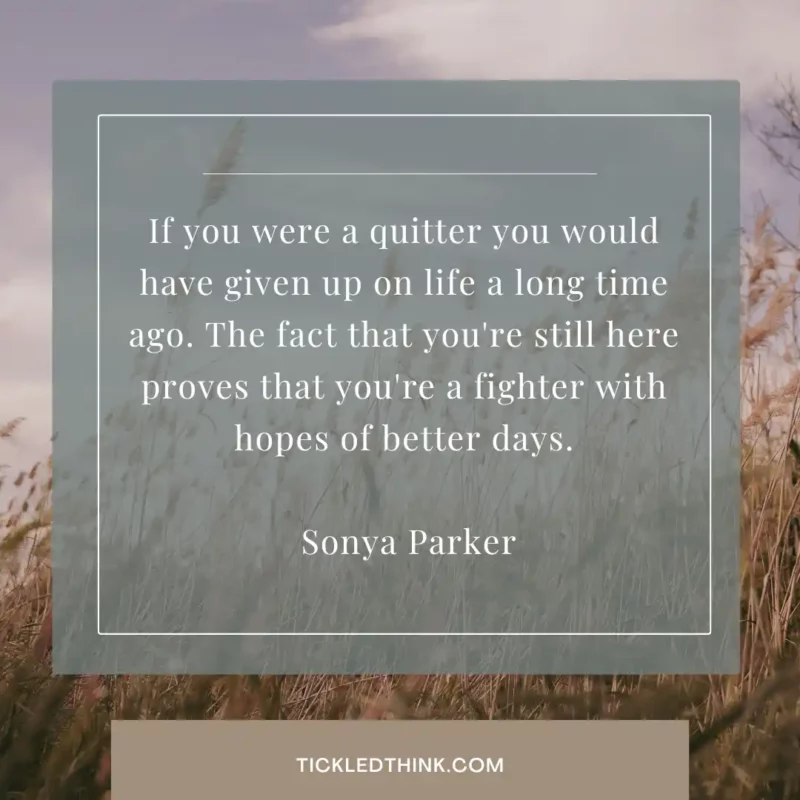 If you were a quitter you would have given up on life a long time ago. The fact that you're still here proves that you're a fighter with hopes of better days.
— Sonya Parker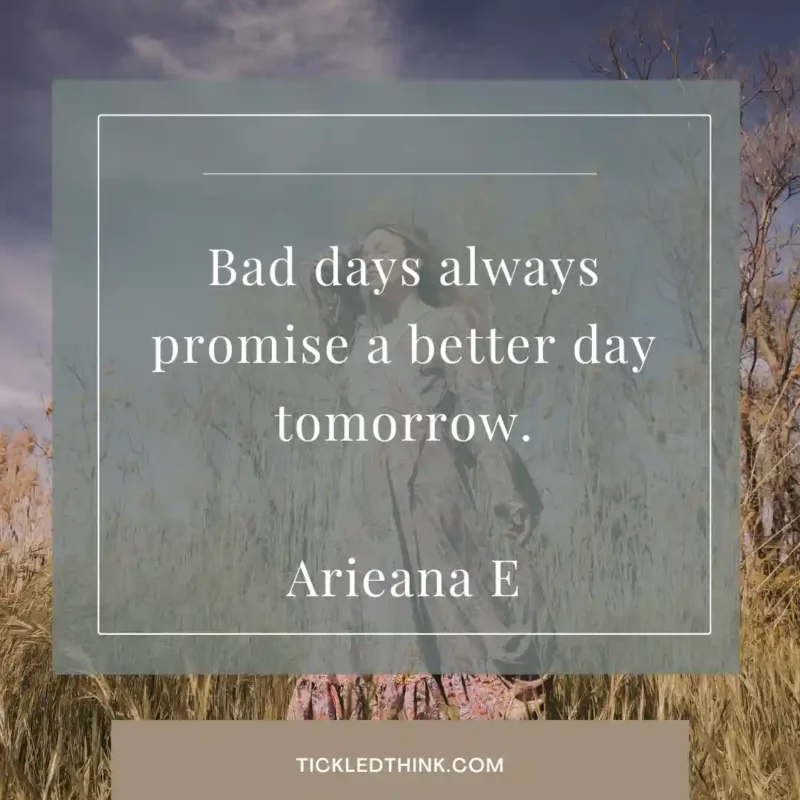 Bad days always promise a better day tomorrow.
— Arieana E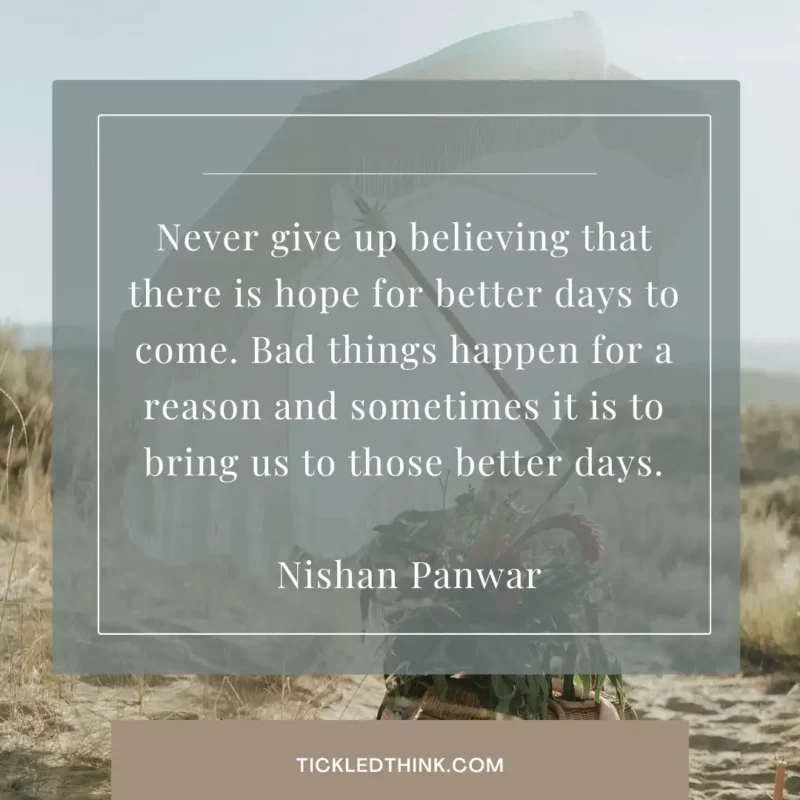 Never give up believing that there is hope for better days to come. Bad things happen for a reason and sometimes it is to bring us to those better days.
— Nishan Panwar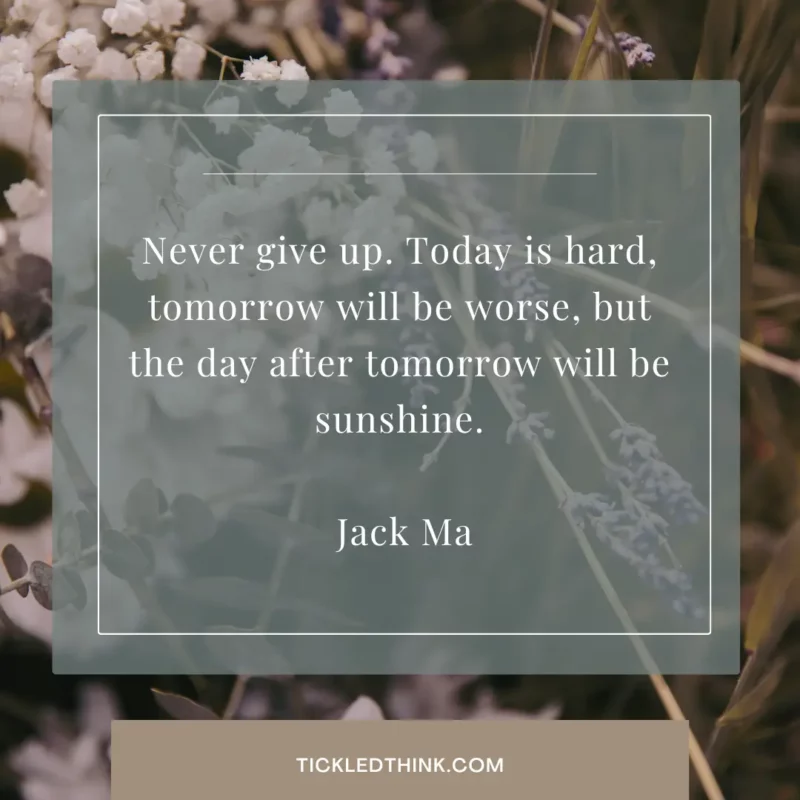 Never give up. Today is hard, tomorrow will be worse, but the day after tomorrow will be sunshine.
— Jack Ma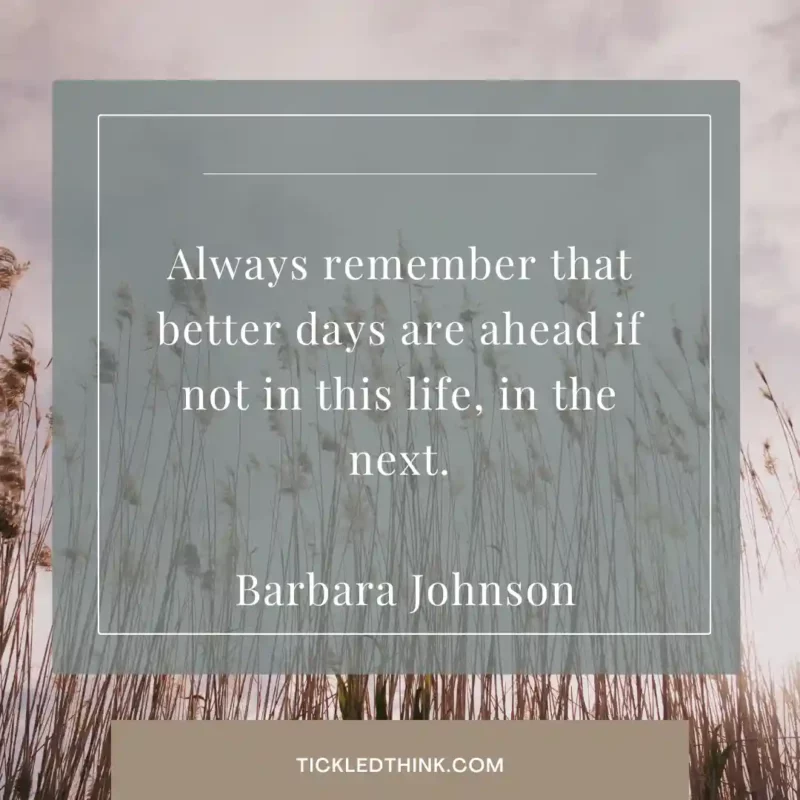 Always remember that better days are ahead if not in this life, in the next.
— Barbara Johnson
Inspiring Better Days Are Coming Quotes
On days when you feel so down and exhausted, read these inspiring better days are coming quotes to help refuel your hope and determination to keep going.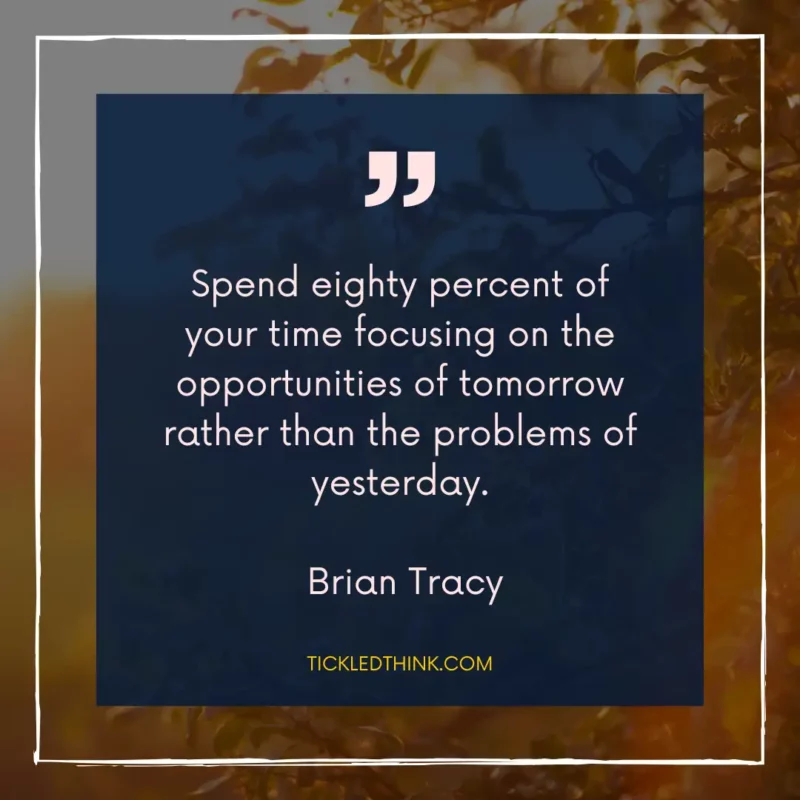 Spend eighty percent of your time focusing on the opportunities of tomorrow rather than the problems of yesterday.
— Brian Tracy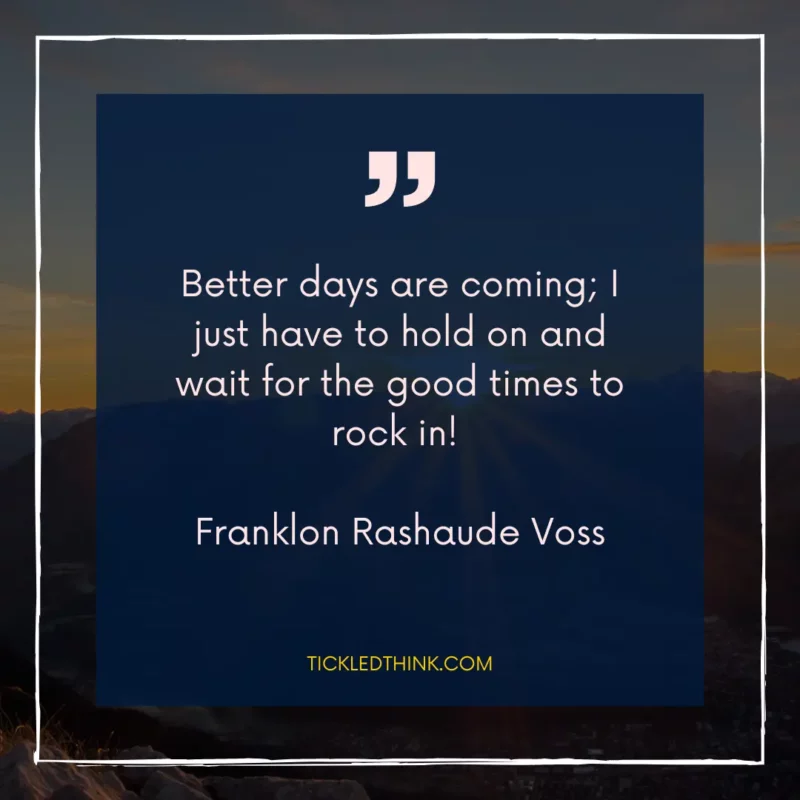 Better days are coming; I just have to hold on and wait for the good times to rock in!
— Franklon Rashaude Voss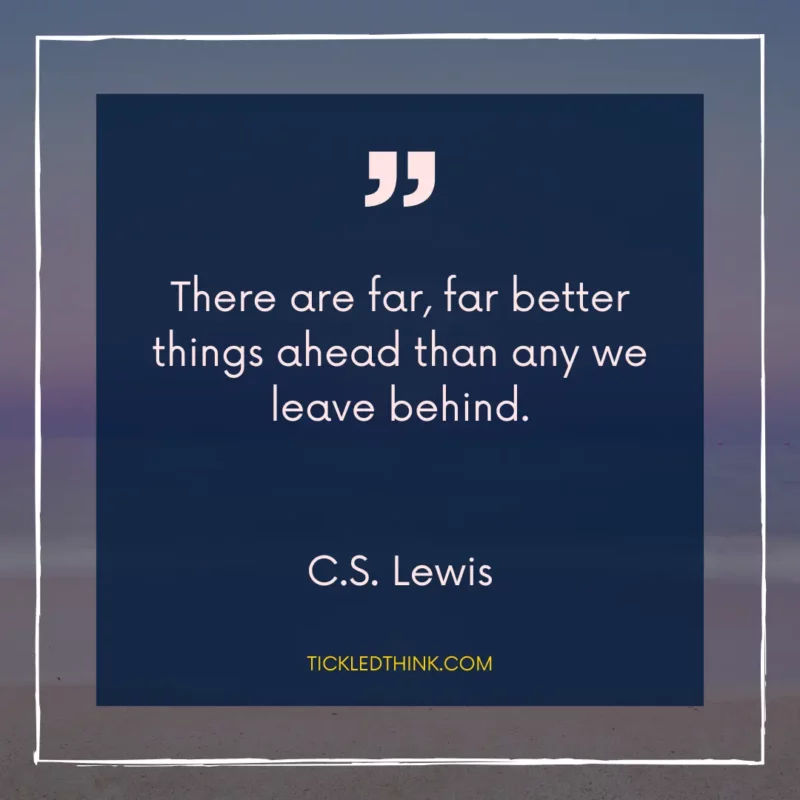 There are far, far better things ahead than any we leave behind.
— C.S. Lewis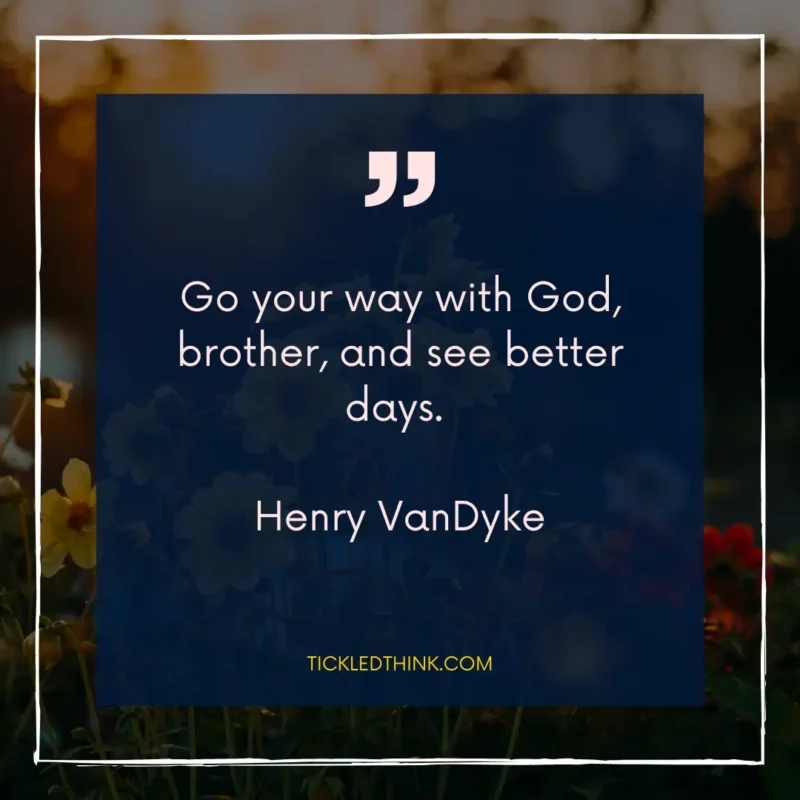 Go your way with God, brother, and see better days.
— Henry VanDyke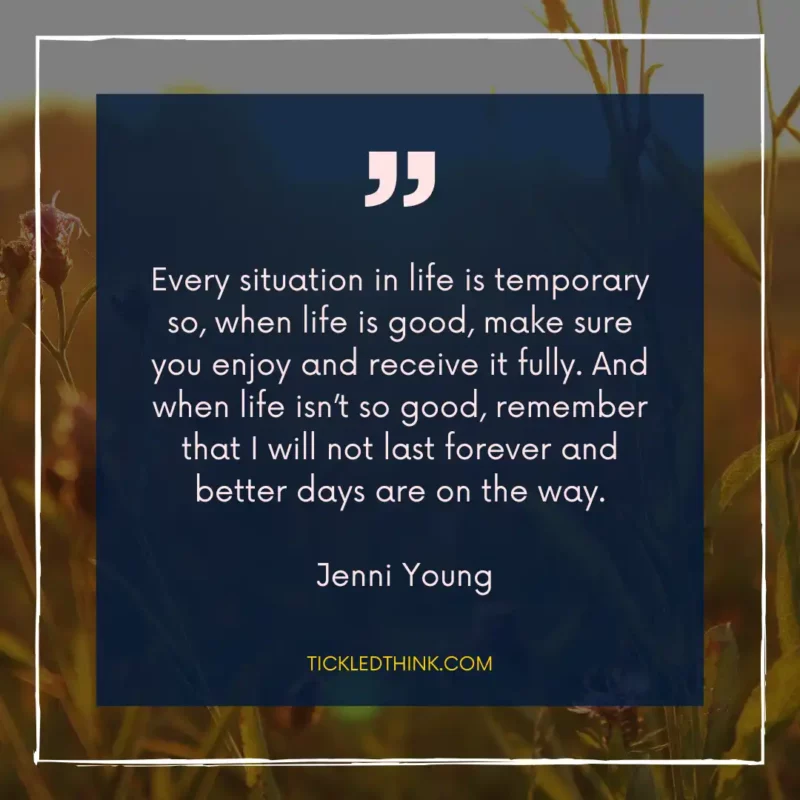 Every situation in life is temporary so, when life is good, make sure you enjoy and receive it fully. And when life isn't so good, remember that I will not last forever and better days are on the way.
— Jenni Young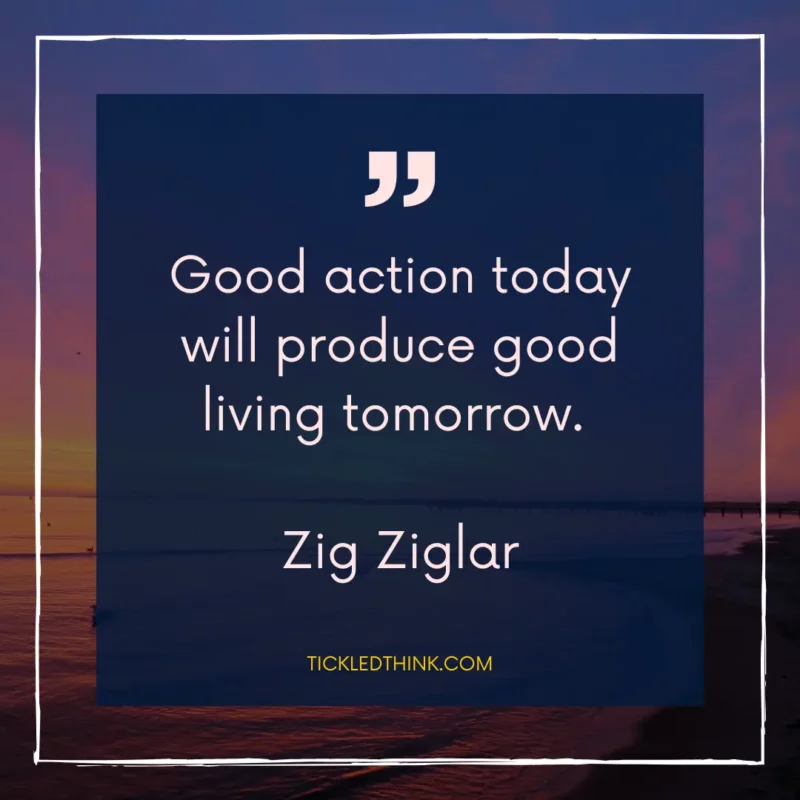 Good action today will produce good living tomorrow.
— Zig Ziglar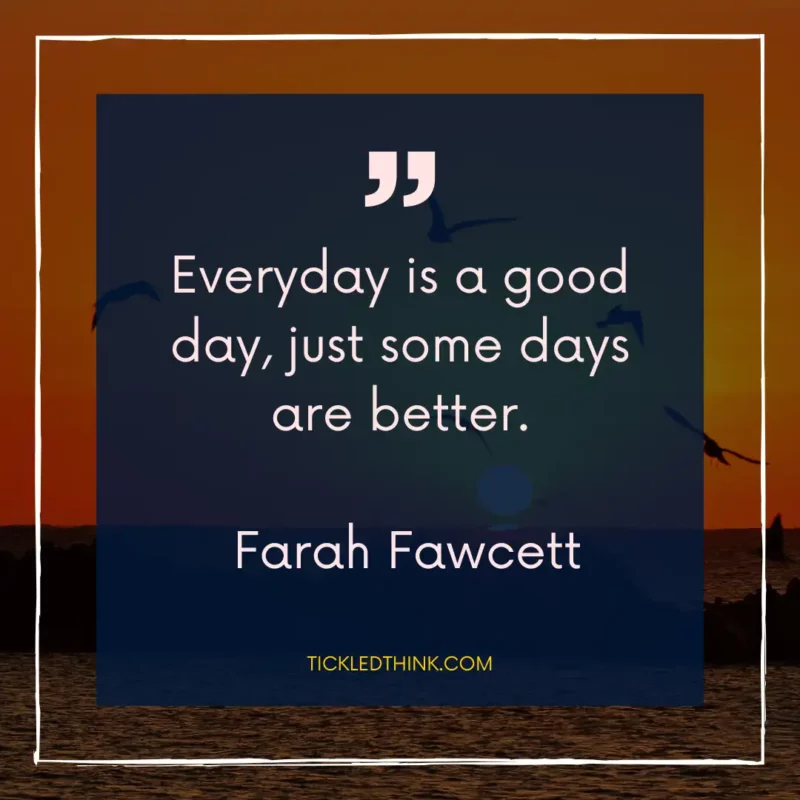 Everyday is a good day, just some days are better.
— Farah Fawcett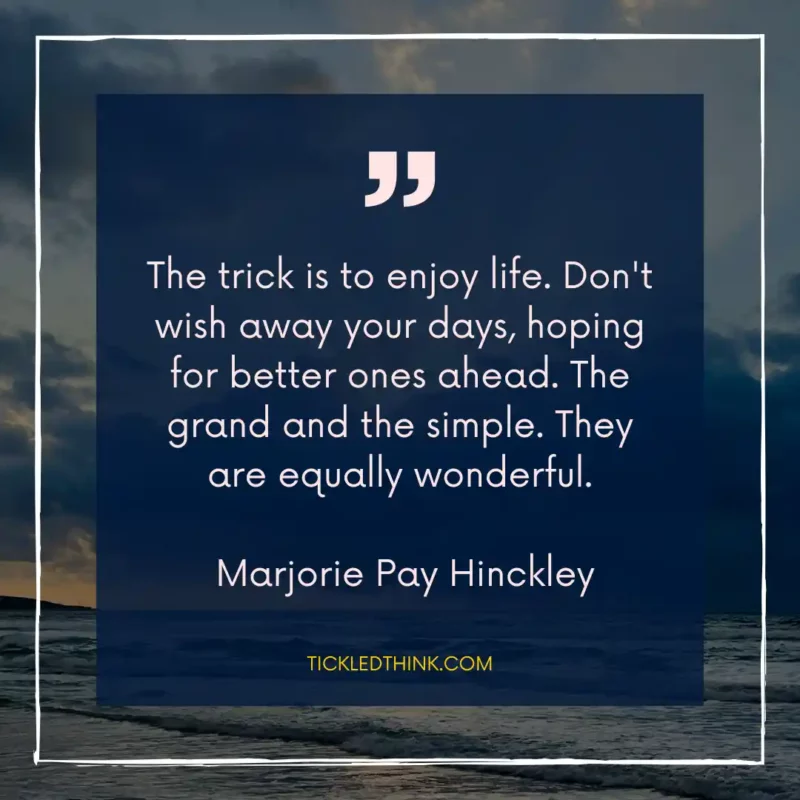 The trick is to enjoy life. Don't wish away your days, hoping for better ones ahead. The grand and the simple. They are equally wonderful.
— Marjorie Pay Hinckley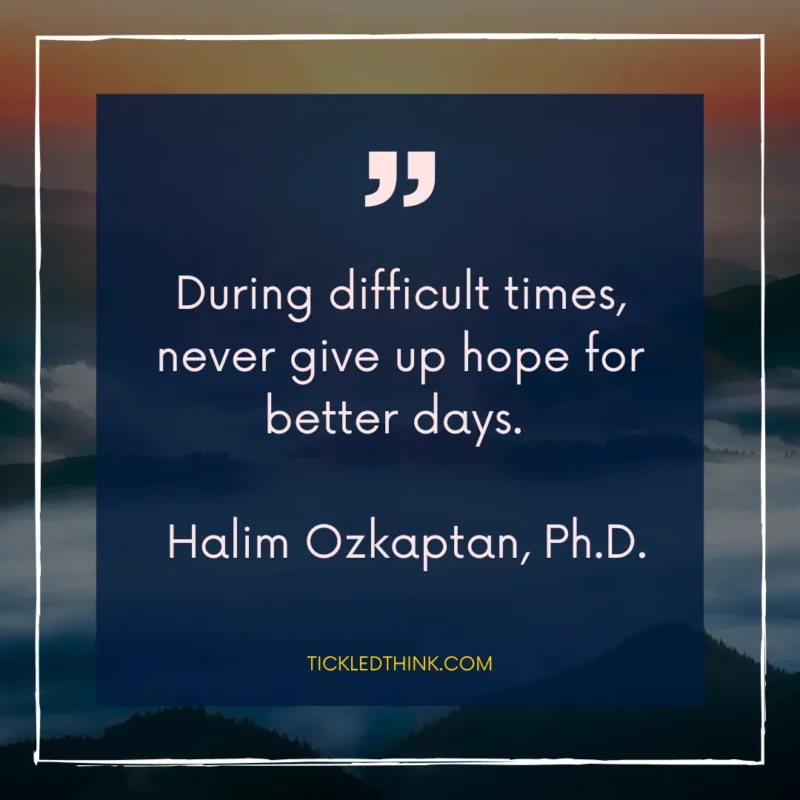 During difficult times, never give up hope for better days.
— Halim Ozkaptan, Ph.D.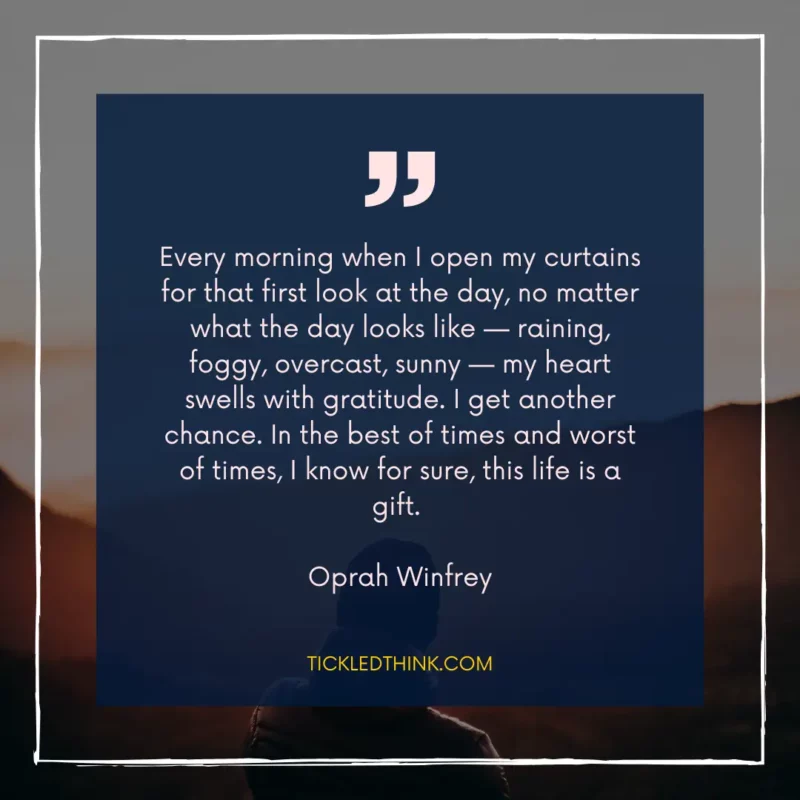 Every morning when I open my curtains for that first look at the day, no matter what the day looks like—raining, foggy, overcast, sunny—my heart swells with gratitude. I get another chance. In the best of times and worst of times, I know for sure, this life is a gift.
— Oprah Winfrey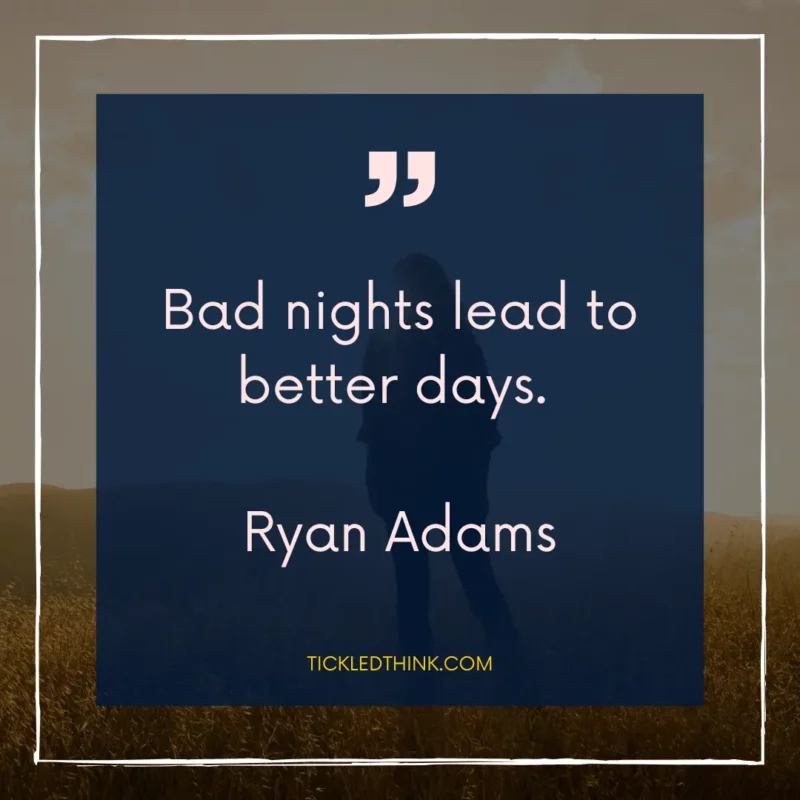 Bad nights lead to better days.
— Ryan Adams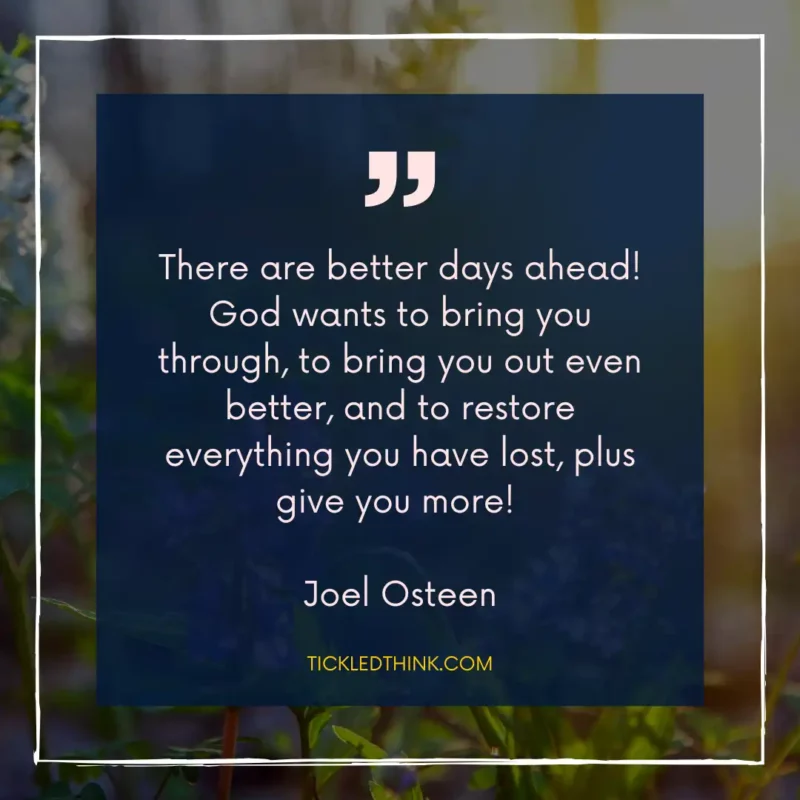 There are better days ahead! God wants to bring you through, to bring you out even better, and to restore everything you have lost, plus give you more!
— Joel Osteen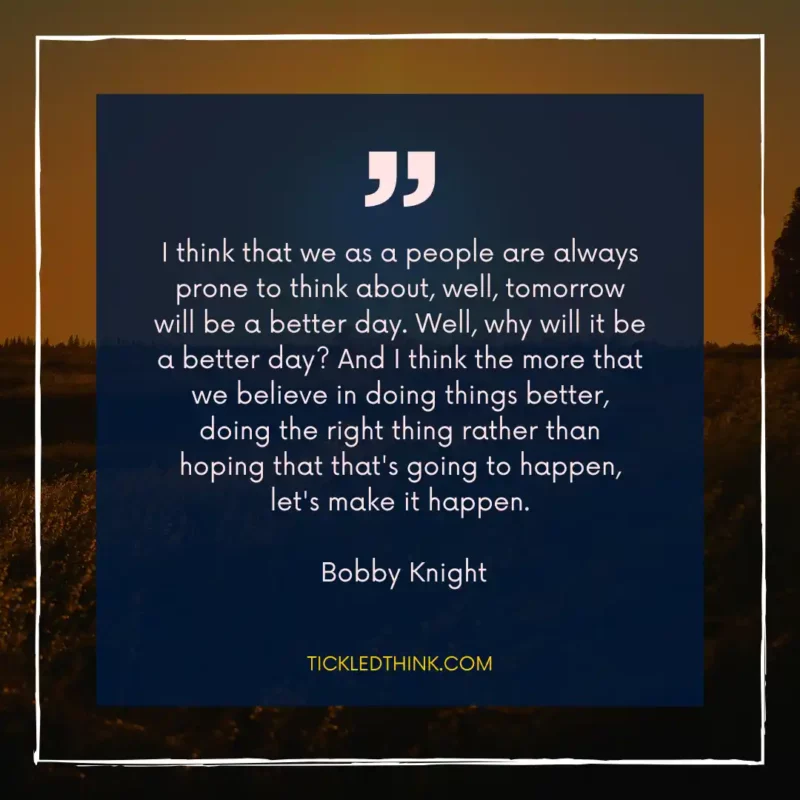 I think that we as a people are always prone to think about, well, tomorrow will be a better day. Well, why will it be a better day? And I think the more that we believe in doing things better, doing the right thing rather than hoping that that's going to happen, let's make it happen.
— Bobby Knight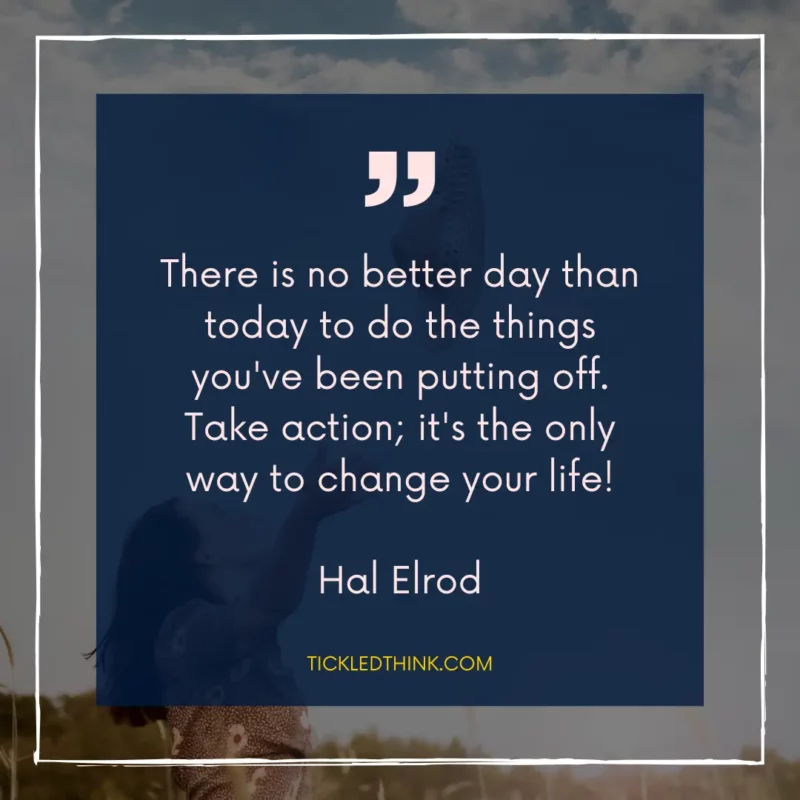 There is no better day than today to do the things you've been putting off. Take action; it's the only way to change your life!
— Hal Elrod
Better Days Are Coming Captions For Instagram
The best better days are coming captions for Instagram. Inspire others with these uplifting quotes.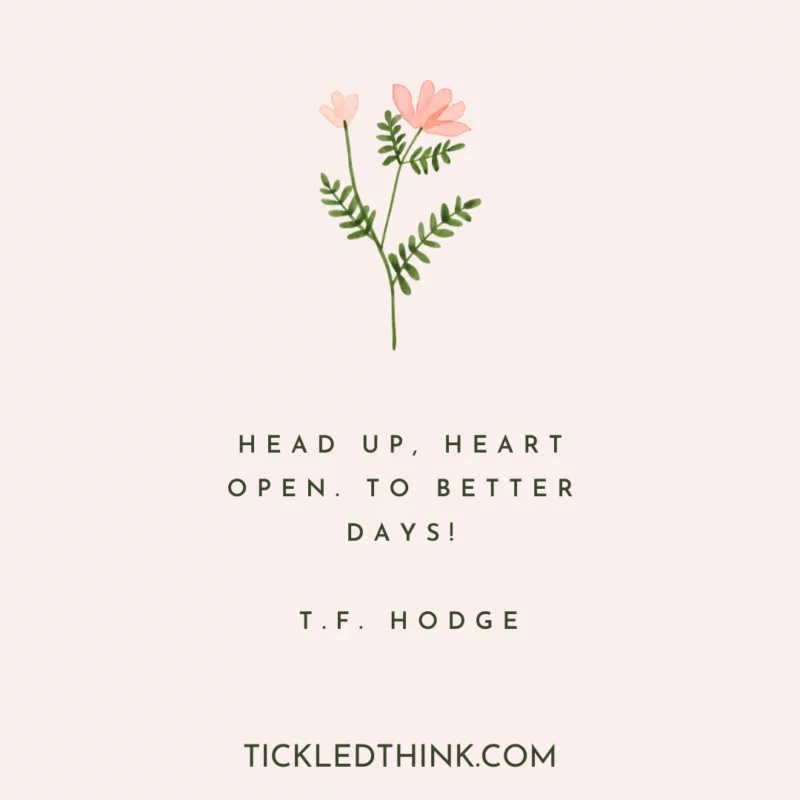 Head up, heart open. To better days!
— T.F. Hodge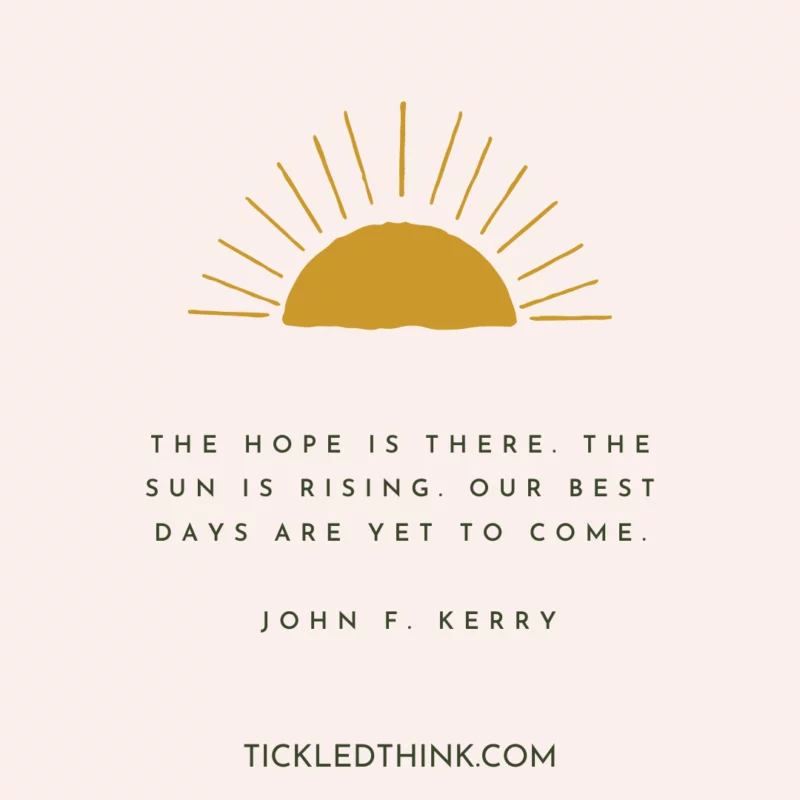 The hope is there. The sun is rising. Our best days are yet to come.
— John F. Kerry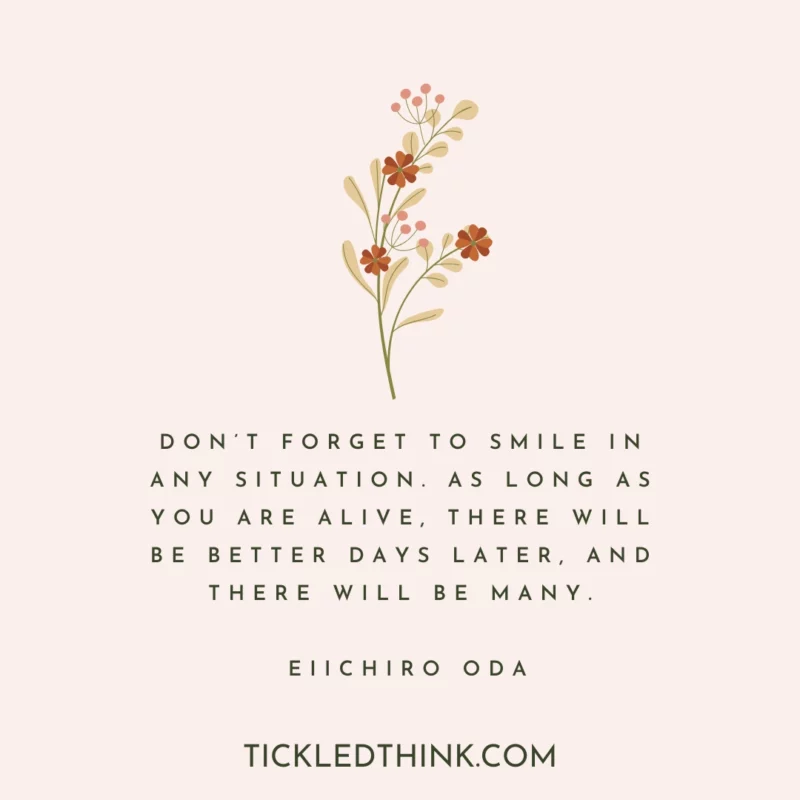 Don't forget to smile in any situation. As long as you are alive, there will be better days later, and there will be many.
— Eiichiro Oda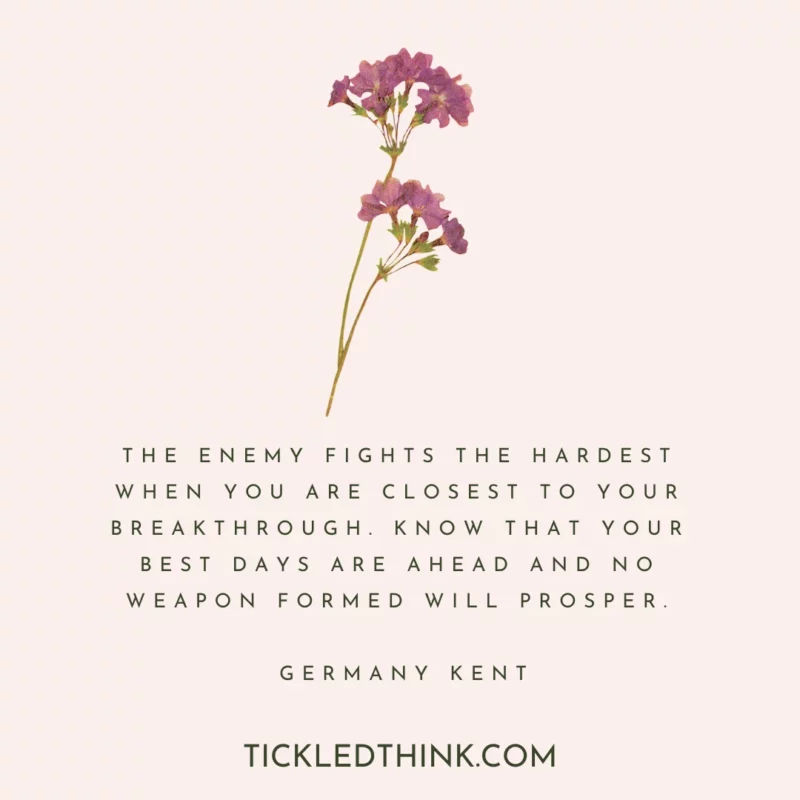 The enemy fights the hardest when you are closest to your breakthrough. Know that your best days are ahead and no weapon formed will prosper.
— Germany Kent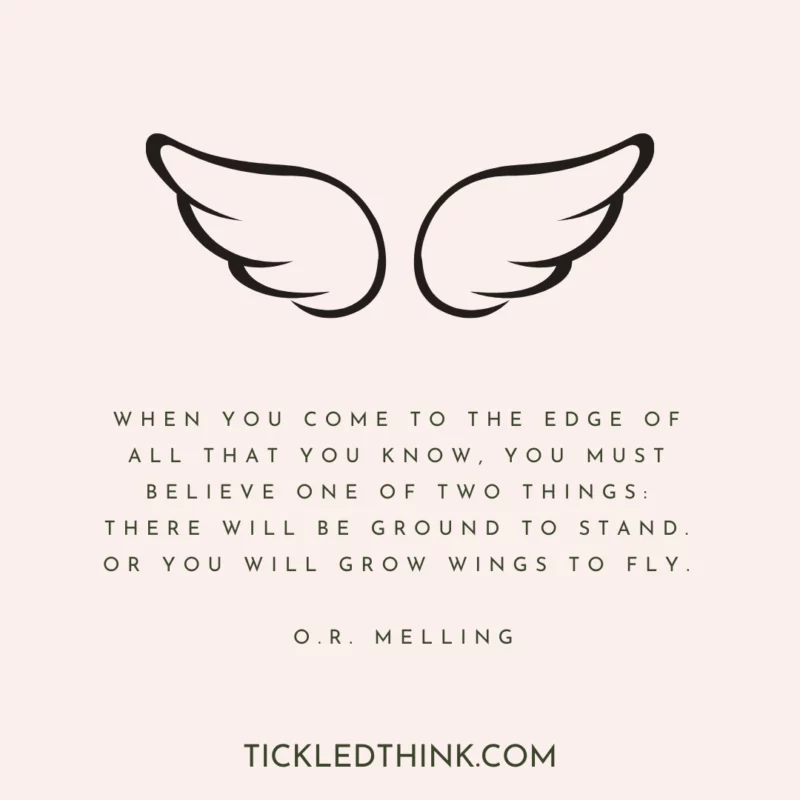 When you come to the edge of all that you know, you must believe one of two things: There will be ground to stand. Or you will grow wings to fly.
— O.R. Melling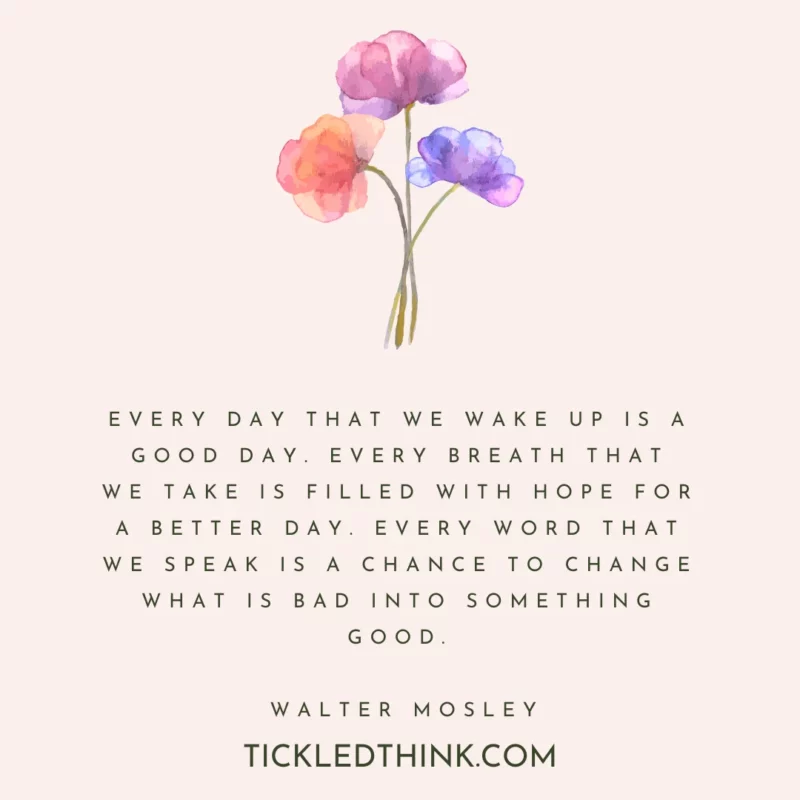 Every day that we wake up is a good day. Every breath that we take is filled with hope for a better day. Every word that we speak is a chance to change what is bad into something good.
— Walter Mosley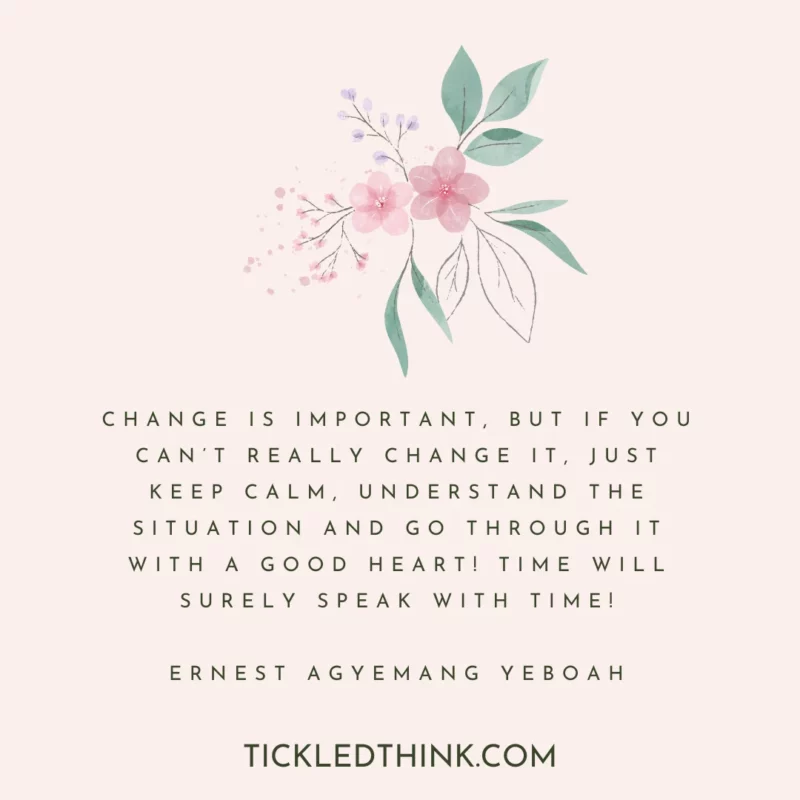 Change is important, but if you can't really change it, just keep calm, understand the situation and go through it with a good heart! Time will surely speak with time!
— Ernest Agyemang Yeboah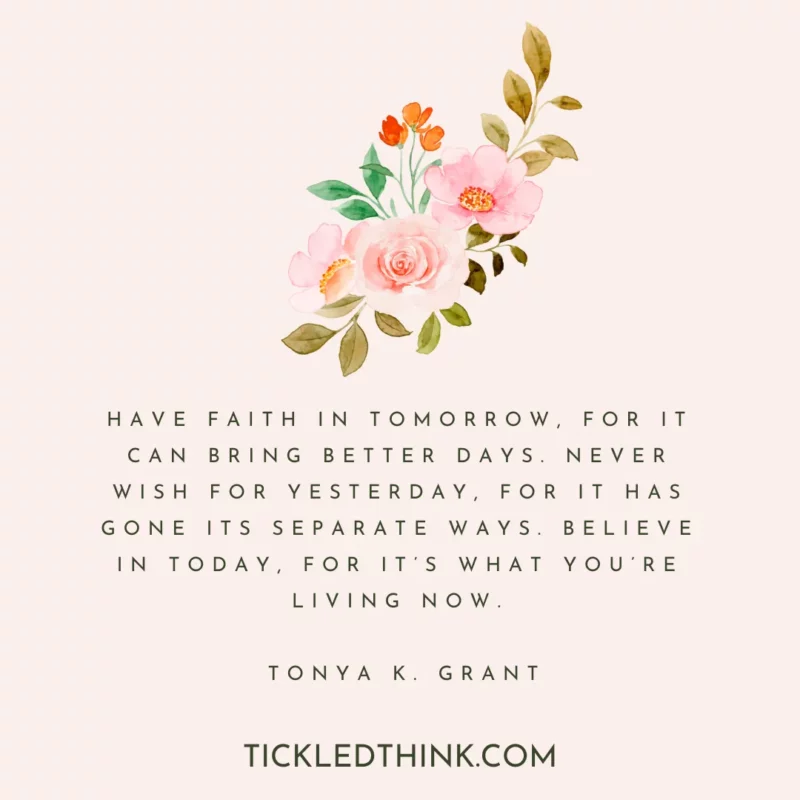 Have faith in tomorrow, for it can bring better days. Never wish for yesterday, for it has gone its separate ways. Believe in today, for it's what you're living now.
— Tonya K. Grant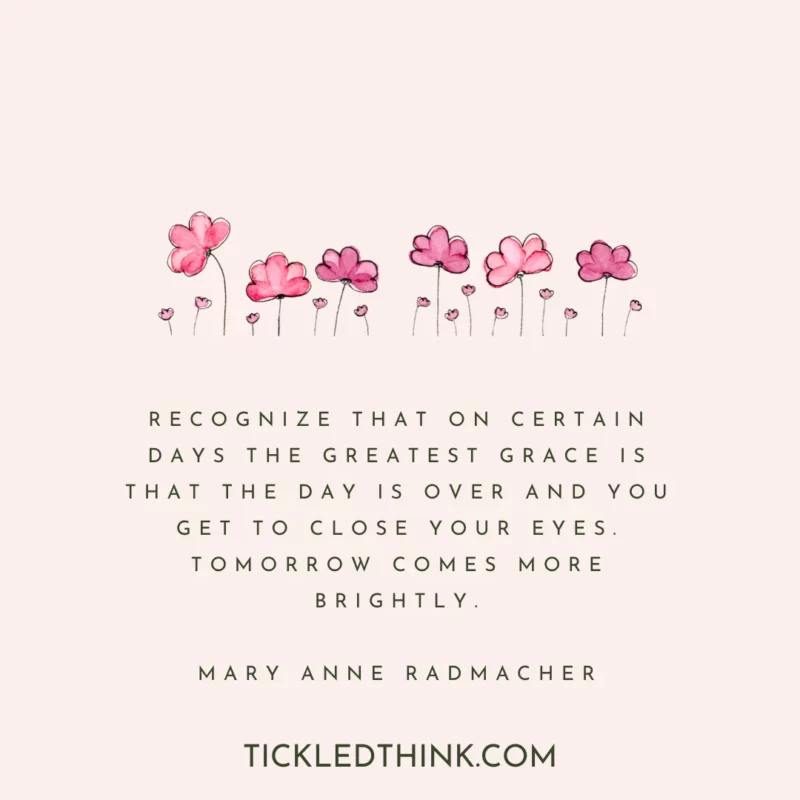 Recognize that on certain days the greatest grace is that the day is over and you get to close your eyes. Tomorrow comes more brightly.
— Mary Anne Radmacher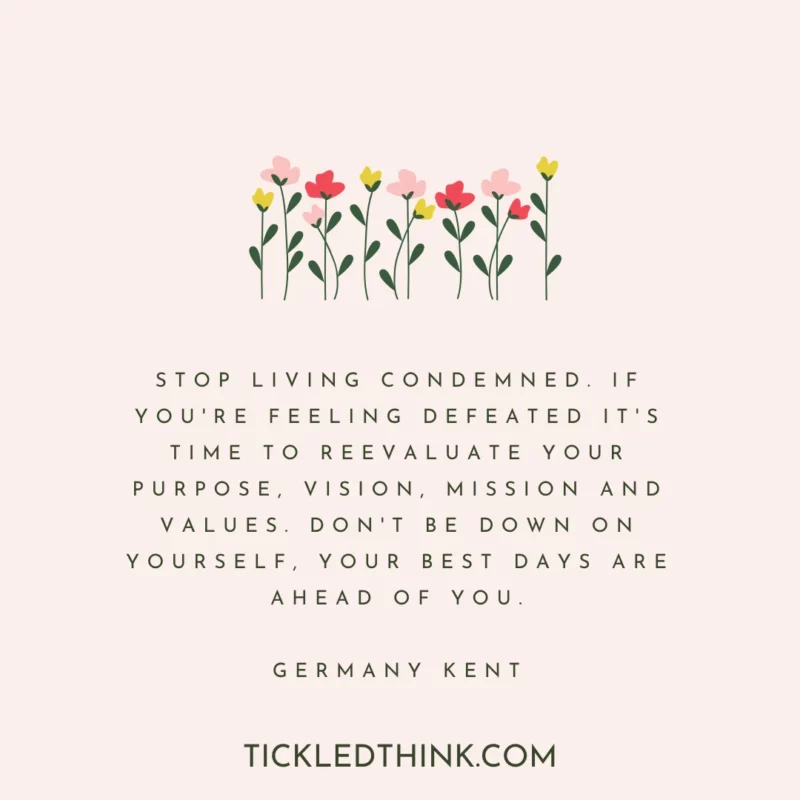 Stop living condemned. If you're feeling defeated it's time to reevaluate your purpose, vision, mission, and values. Don't be down on yourself, your best days are ahead of you.
— Germany Kent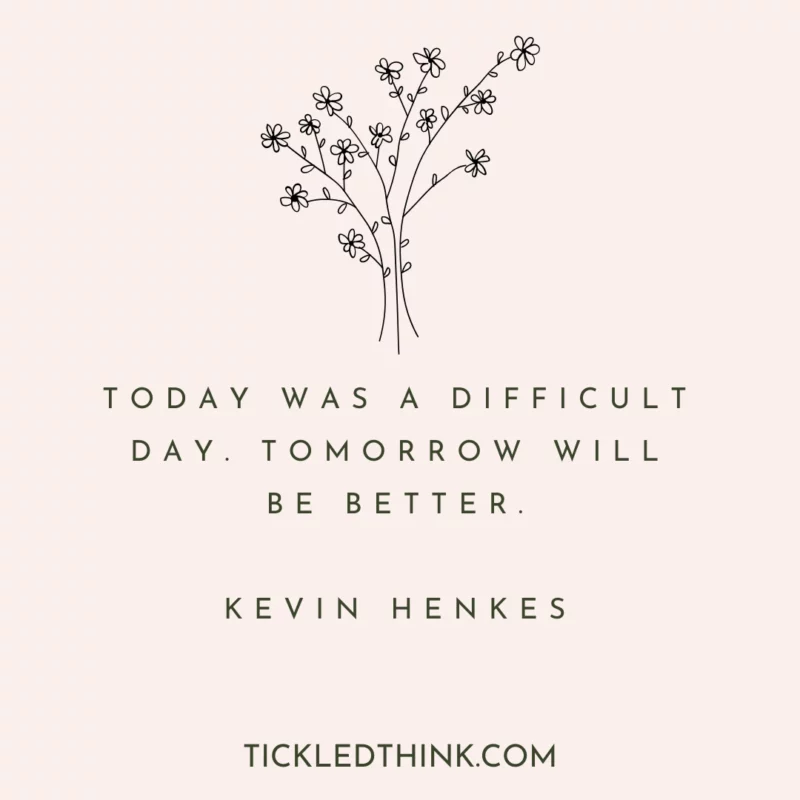 Today was a difficult day. Tomorrow will be better.
— Kevin Henkes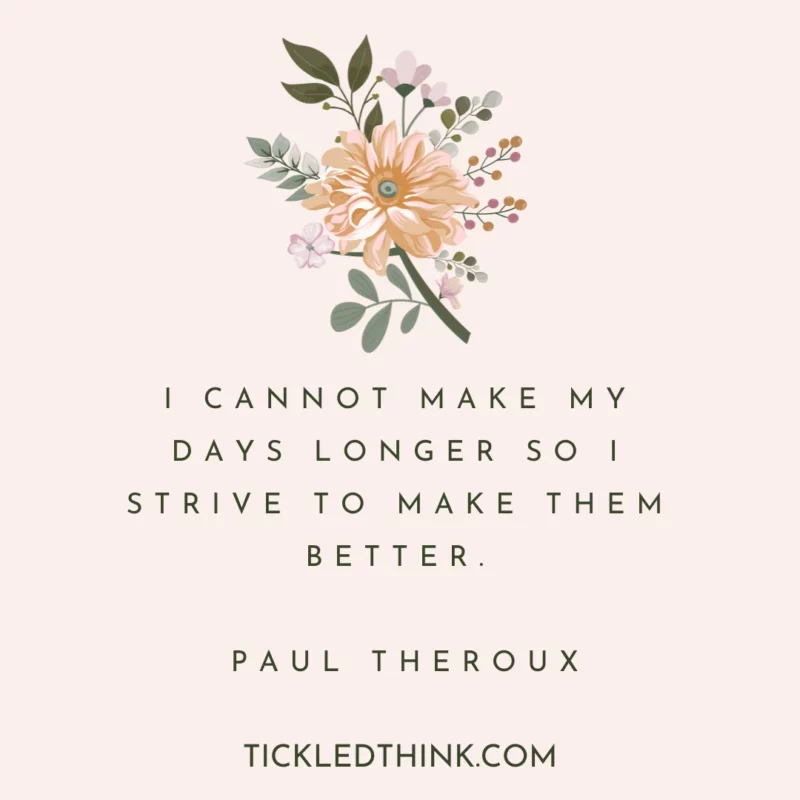 I cannot make my days longer so I strive to make them better.
— Paul Theroux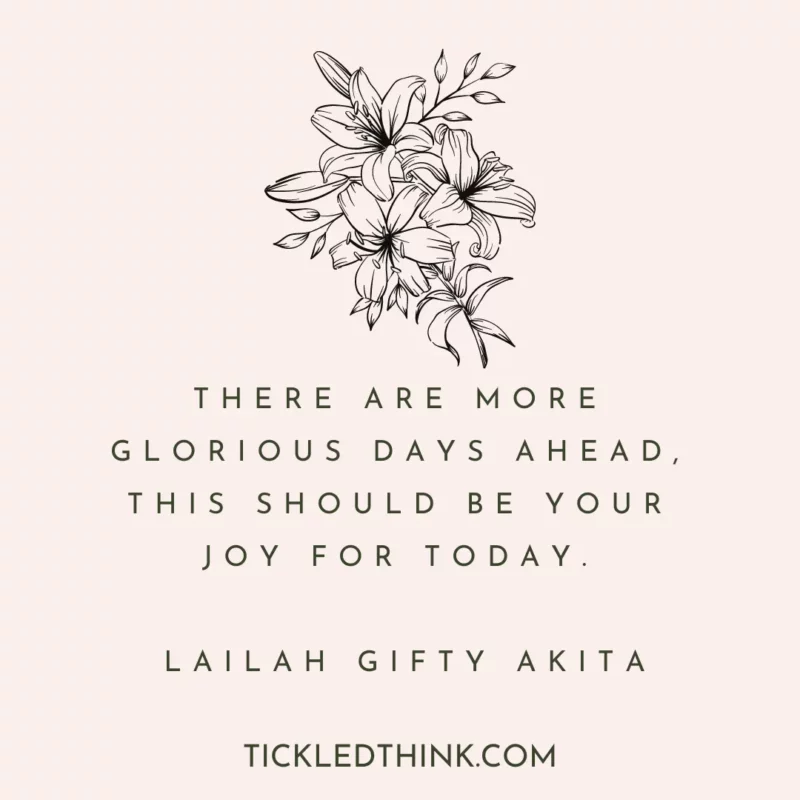 There are more glorious days ahead, this should be your joy for today.
— Lailah Gifty Akita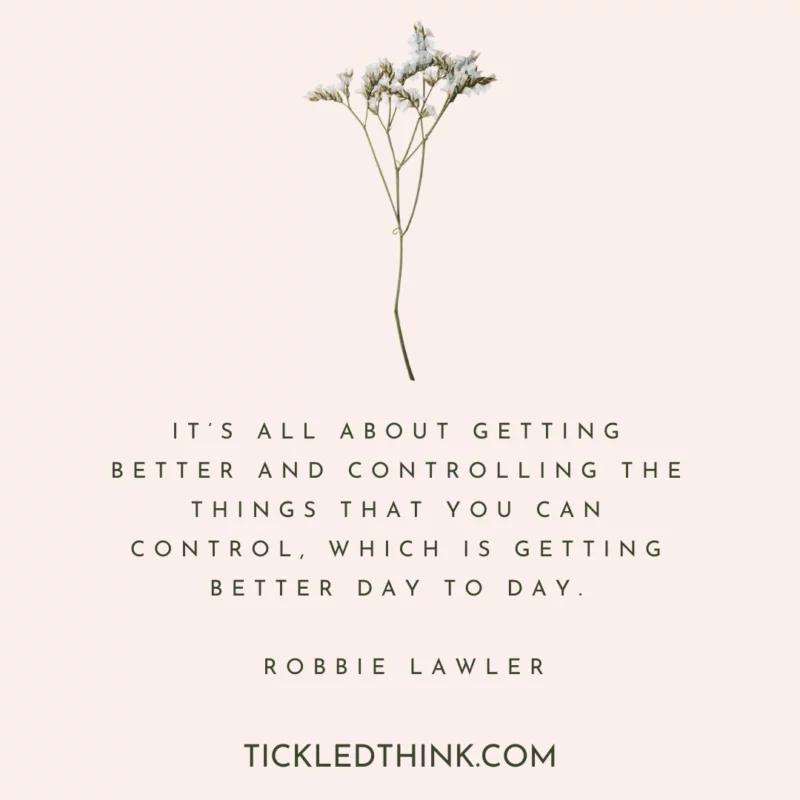 It's all about getting better and controlling the things that you can control, which is getting better day to day.
— Robbie Lawler
Related Posts:
Better Days Are Coming Quotes To Lift Your Spirits
There will be days when everything feels so overwhelming. On days when everything seems so dark and the pain seems never-ending, read these better days are coming quotes below to lift your spirits and fill your heart with hope.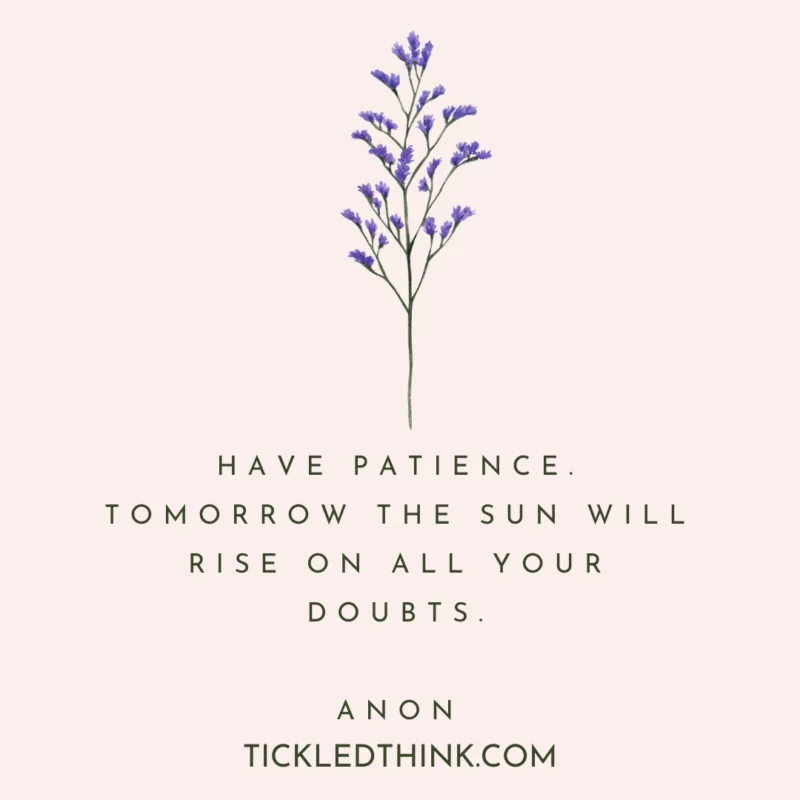 Have patience. Tomorrow the sun will rise on all your doubts.
— Anon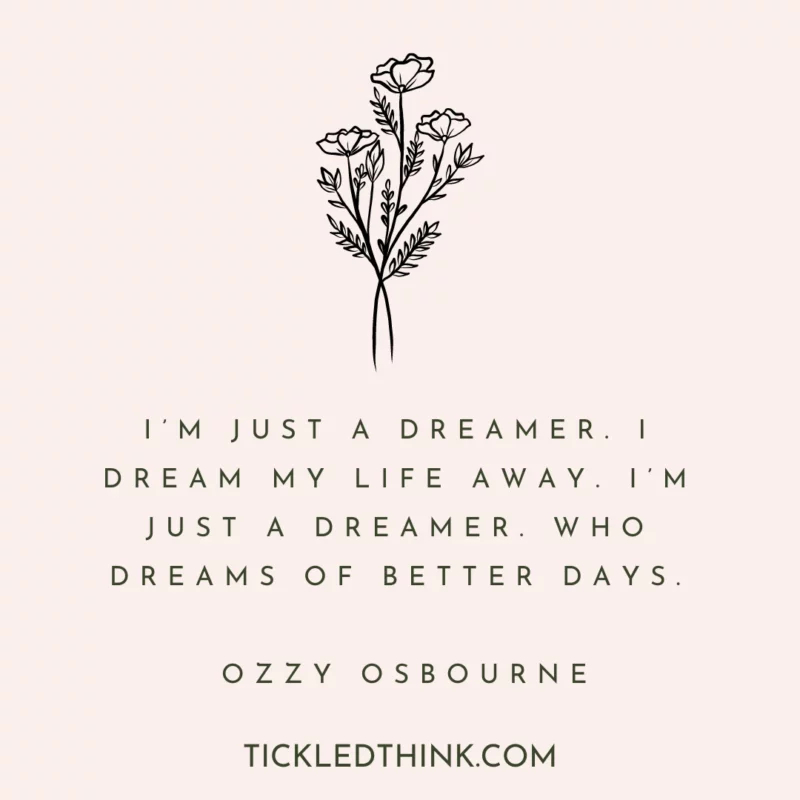 I'm just a dreamer. I dream my life away. I'm just a dreamer. Who dreams of better days.
— Ozzy Osbourne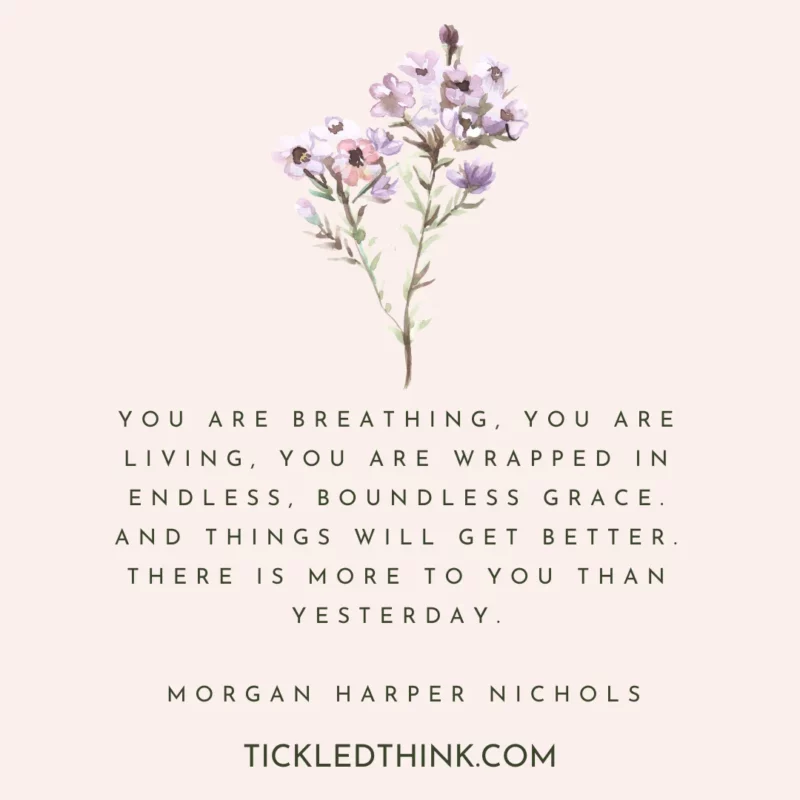 You are breathing, you are living, you are wrapped in endless, boundless grace. And things will get better. There is more to you than yesterday.
— Morgan Harper Nichols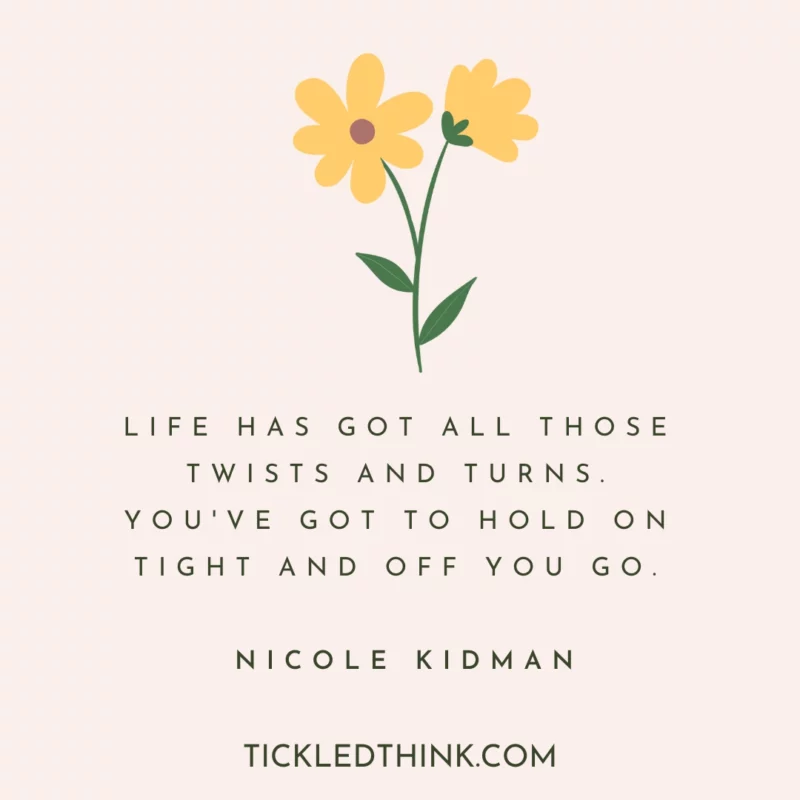 Life has got all those twists and turns. You've got to hold on tight and off you go.
— Nicole Kidman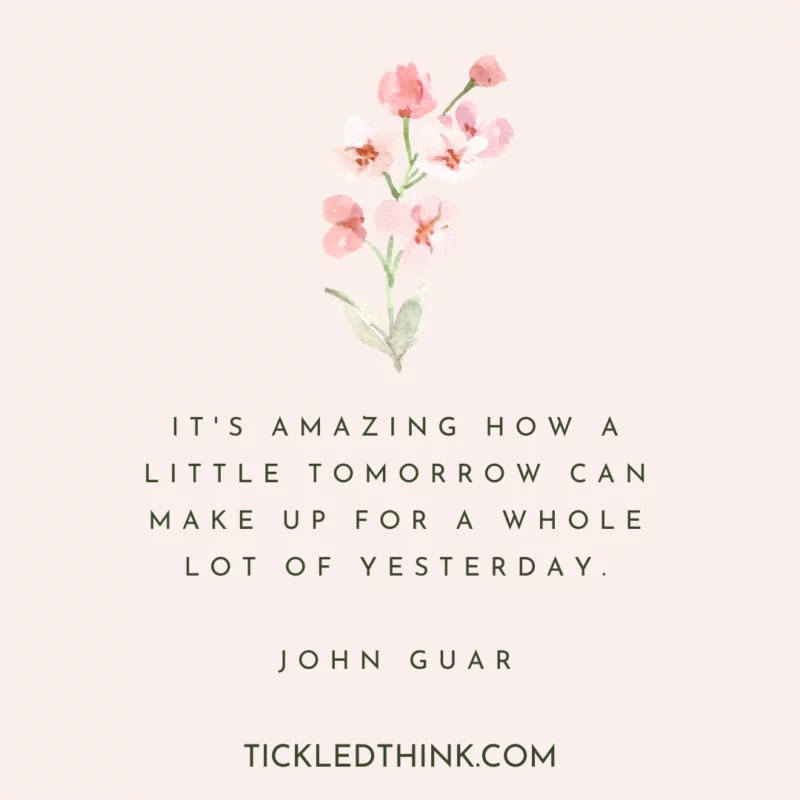 It's amazing how a little tomorrow can make up for a whole lot of yesterday.
— John Guar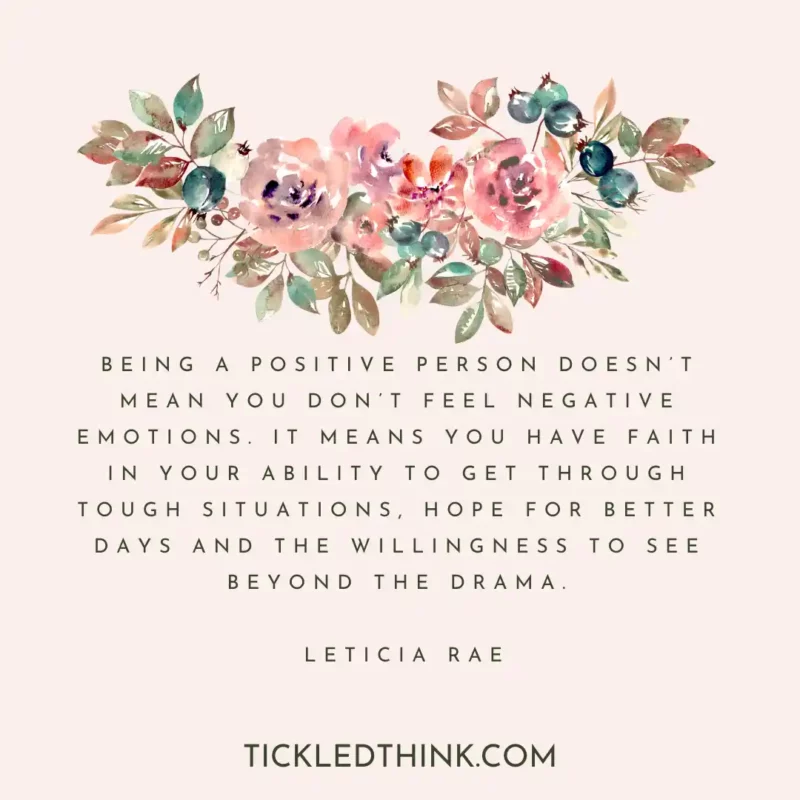 Being a positive person doesn't mean you don't feel negative emotions. It means you have faith in your ability to get through tough situations, hope for better days and the willingness to see beyond the drama.
— Leticia Rae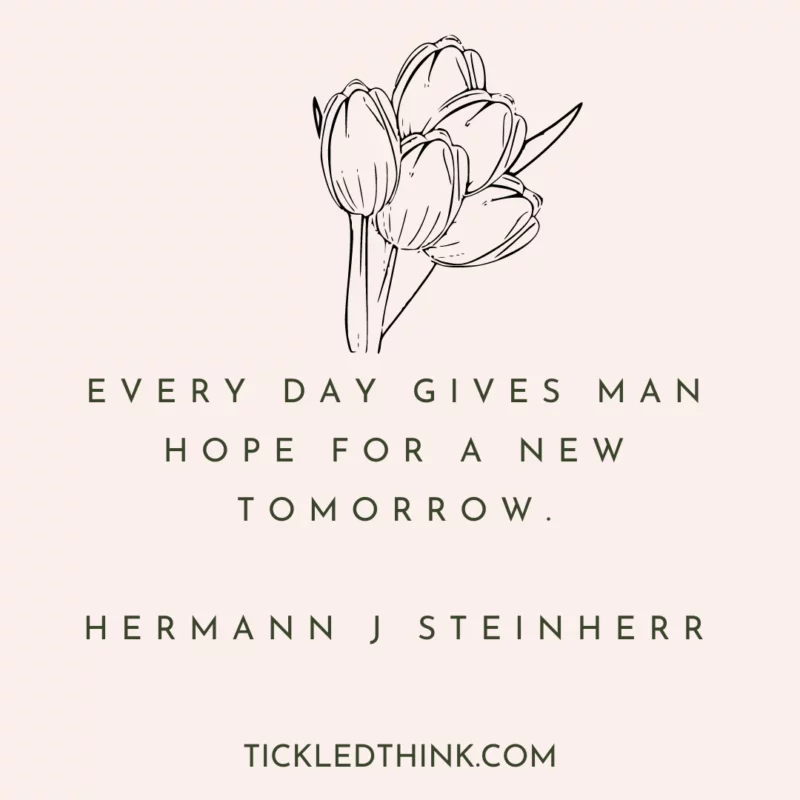 Every day gives man hope for a new tomorrow.
— Hermann J Steinherr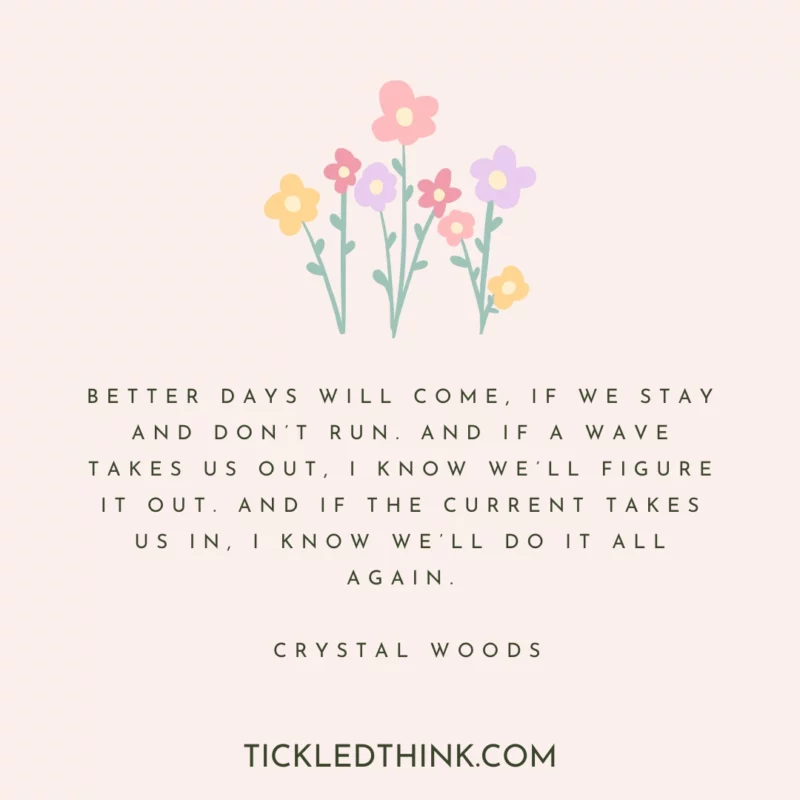 Better days will come, if we stay and don't run. And if a wave takes us out, I know we'll figure it out. And if the current takes us in, I know we'll do it all again.
— Crystal Woods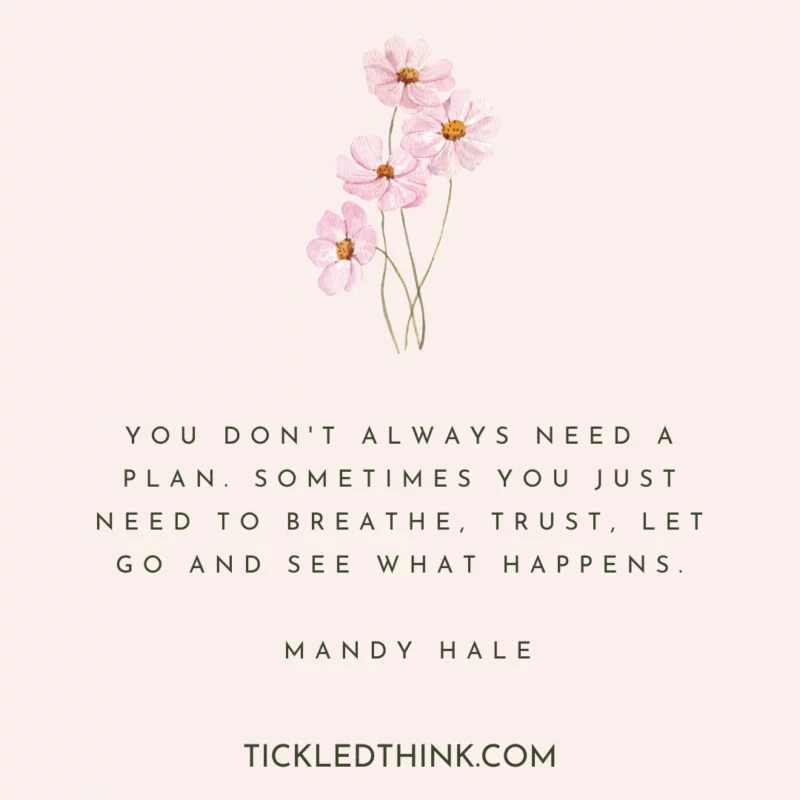 You don't always need a plan. Sometimes you just need to breathe, trust, let go and see what happens.
— Mandy Hale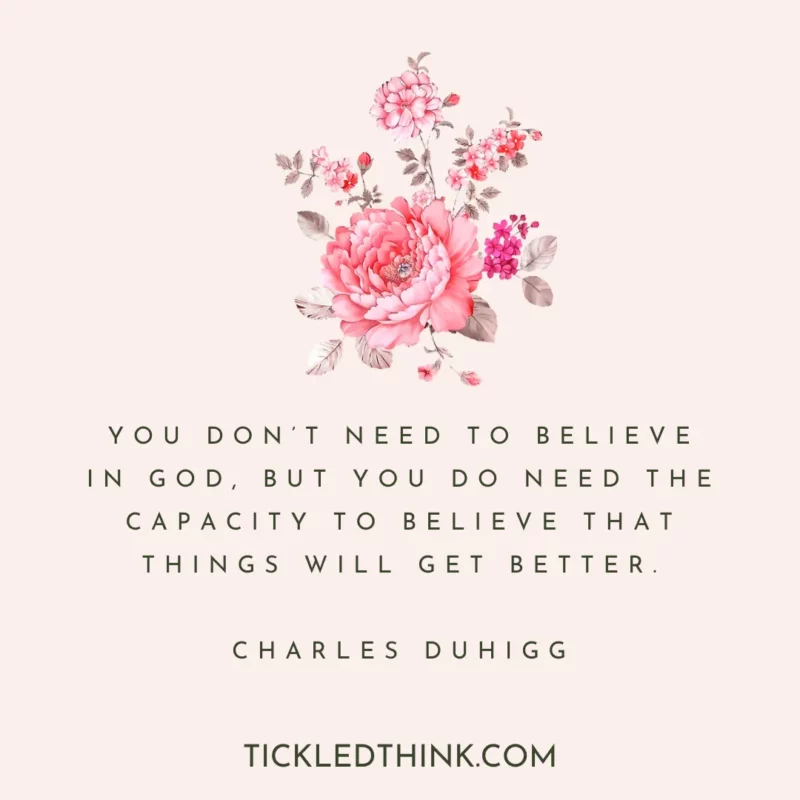 You don't need to believe in God, but you do need the capacity to believe that things will get better.
— Charles Duhigg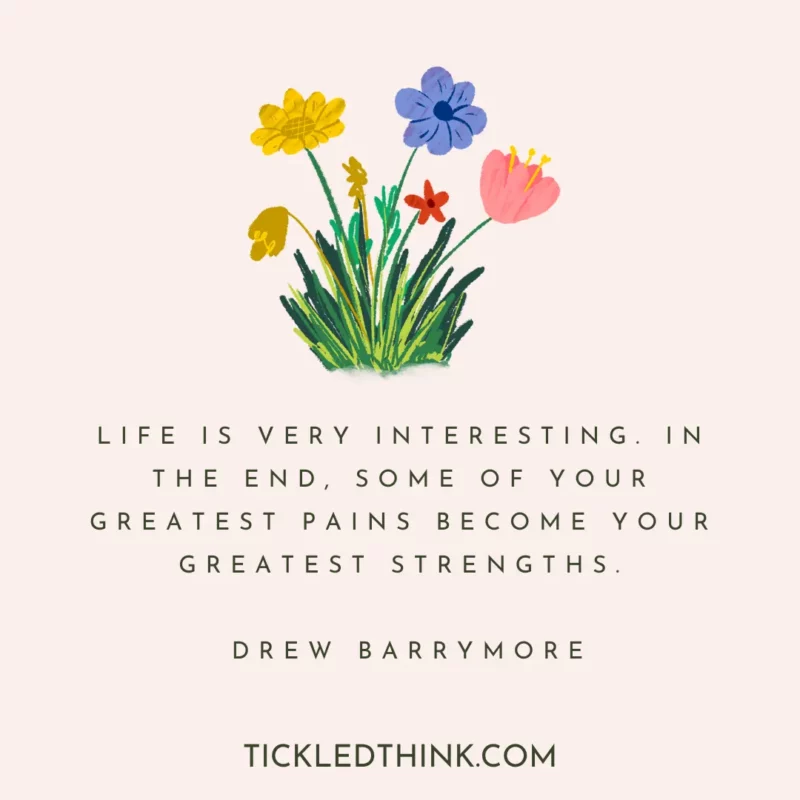 Life is very interesting. In the end, some of your greatest pains become your greatest strengths.
— Drew Barrymore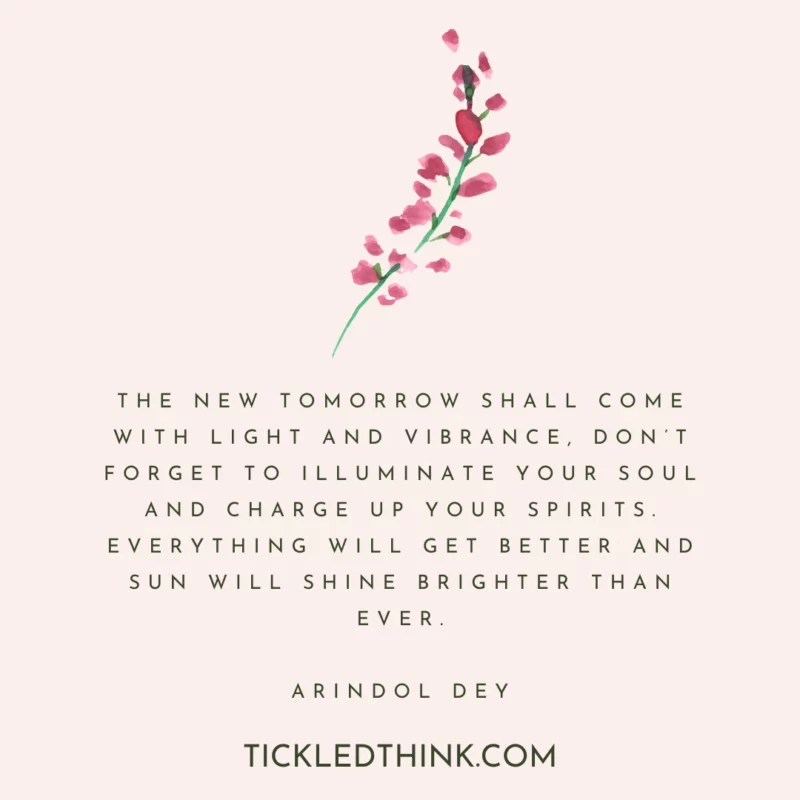 The new tomorrow shall come with light and vibrance, don't forget to illuminate your soul and charge up your spirits. Everything will get better and sun will shine brighter than ever.
— Arindol Dey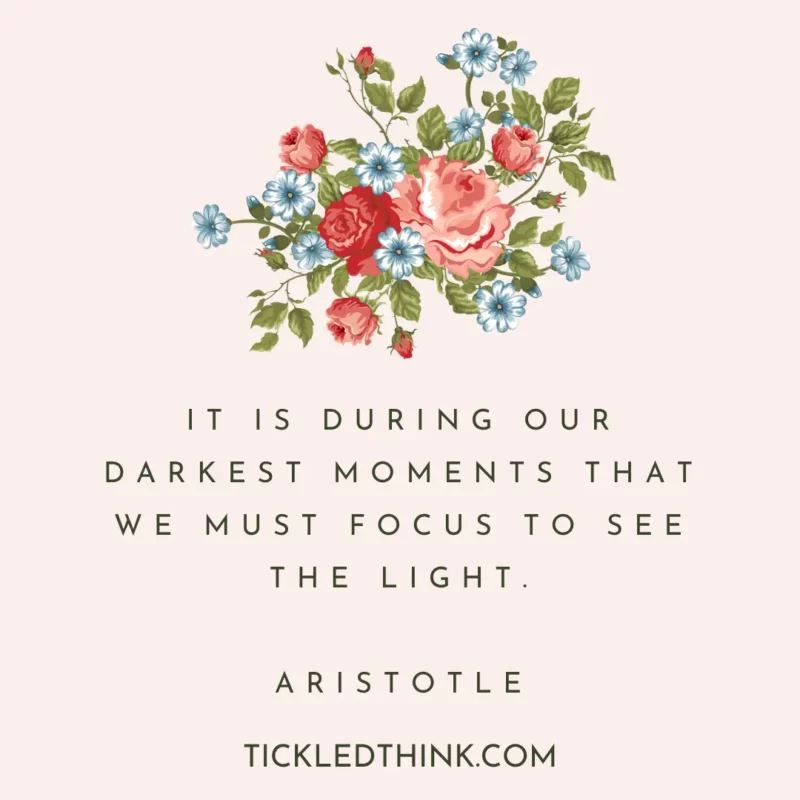 It is during our darkest moments that we must focus to see the light.
— Aristotle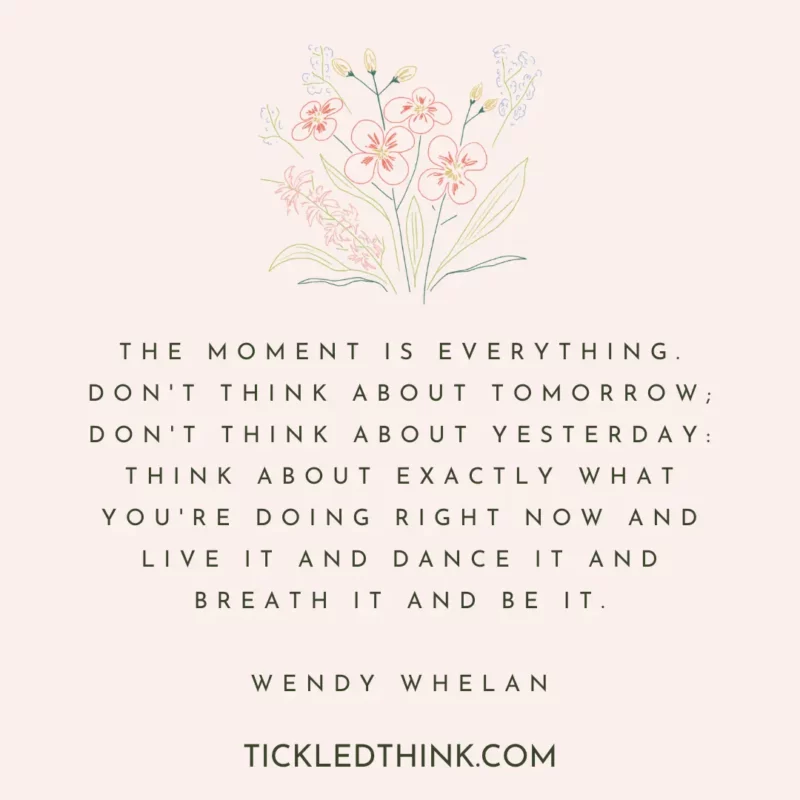 The moment is everything. Don't think about tomorrow; don't think about yesterday: think about exactly what you're doing right now and live it and dance it and breathe it and be it.
— Wendy Whelan
Motivational Better Days Are Coming Quotes
On difficult days, we all need a little motivation to help us keep going and keep fighting. These better days are coming quotes below are perfect for that.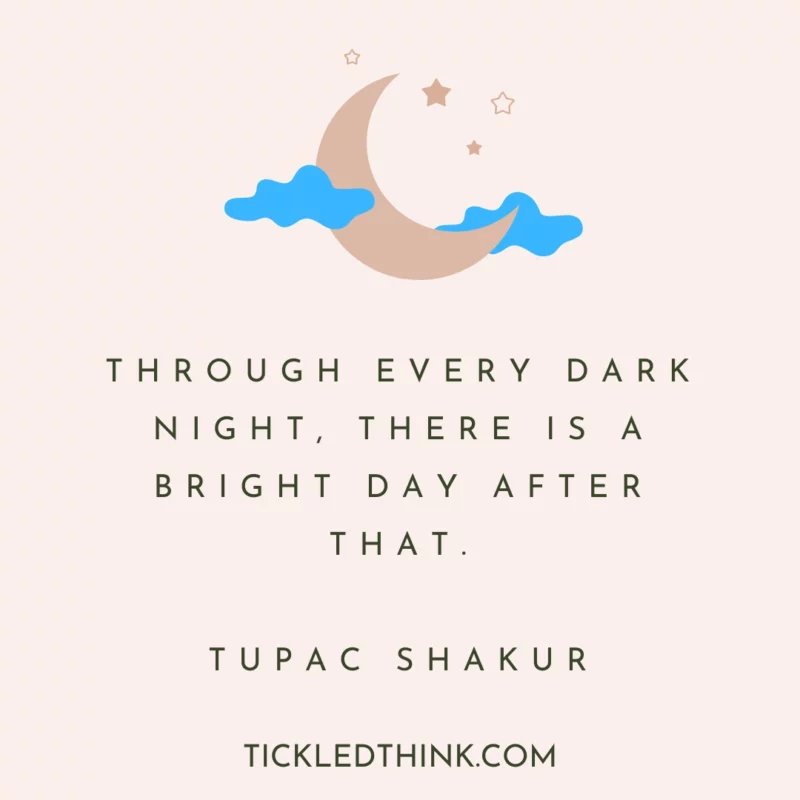 Through every dark night, there is a bright day after that.
— Tupac Shakur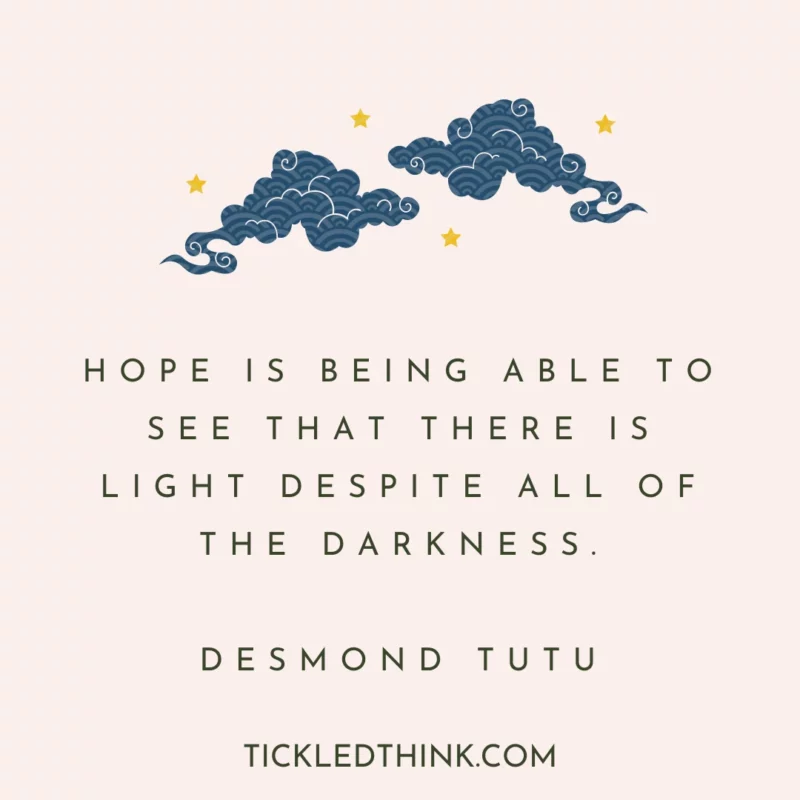 Hope is being able to see that there is light despite all of the darkness.
— Desmond Tutu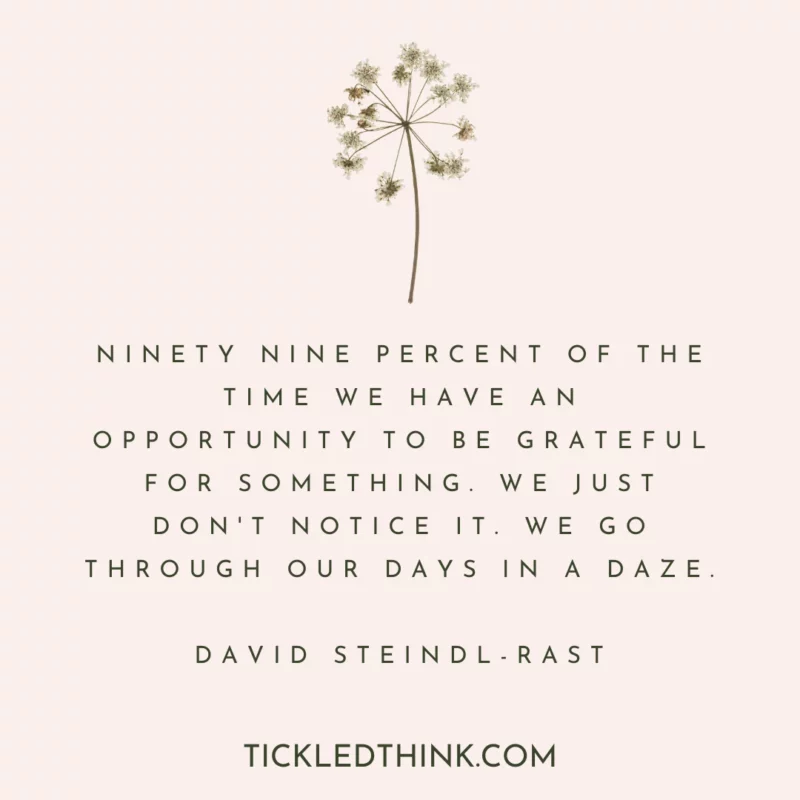 Ninety nine percent of the time we have an opportunity to be grateful for something. We just don't notice it. We go through our days in a daze.
— David Steindl-Rast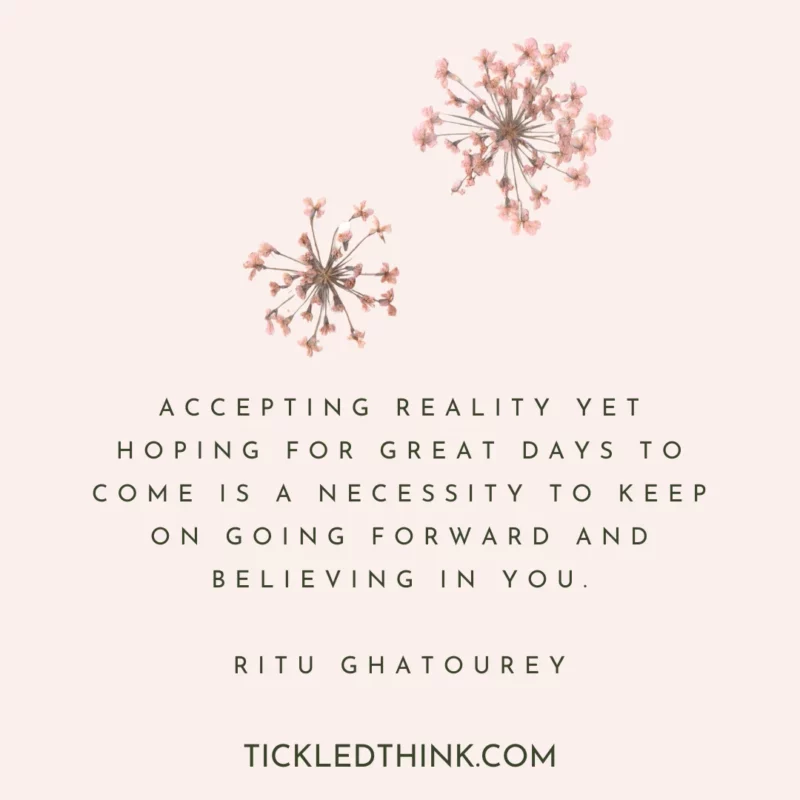 Accepting reality yet hoping for great days to come is a necessity to keep on going forward and believing in You.
— Ritu Ghatourey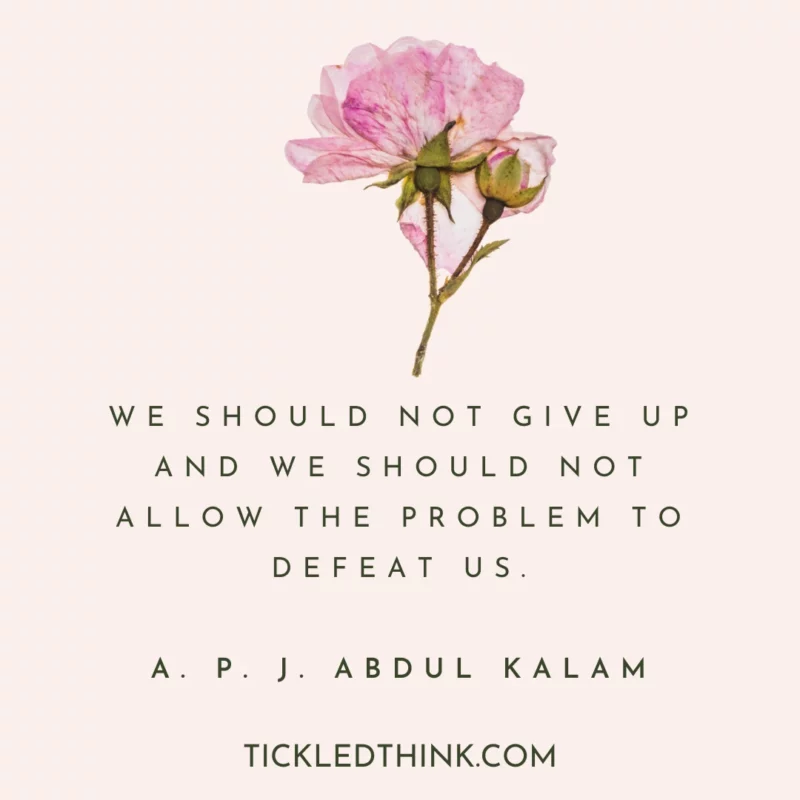 We should not give up and we should not allow the problem to defeat us.
— A. P. J. Abdul Kalam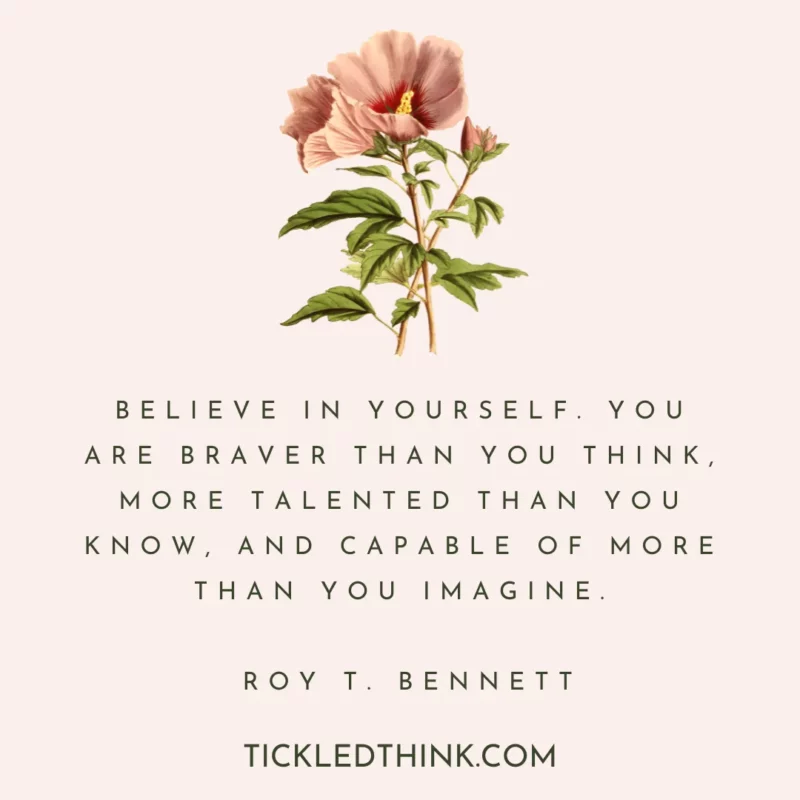 Believe in yourself. You are braver than you think, more talented than you know, and capable of more than you imagine.
— Roy T. Bennett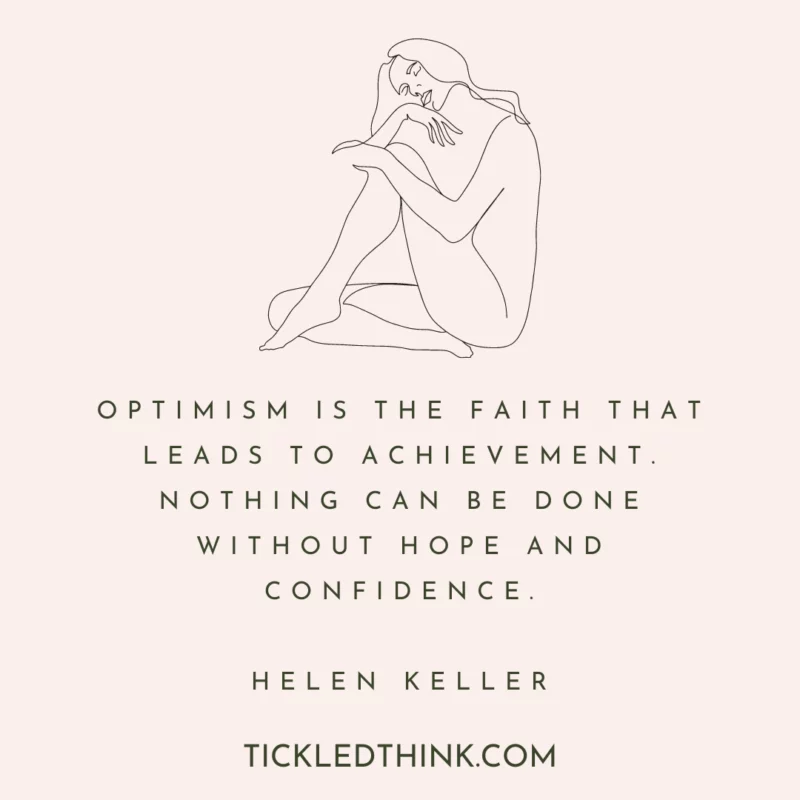 Optimism is the faith that leads to achievement. Nothing can be done without hope and confidence.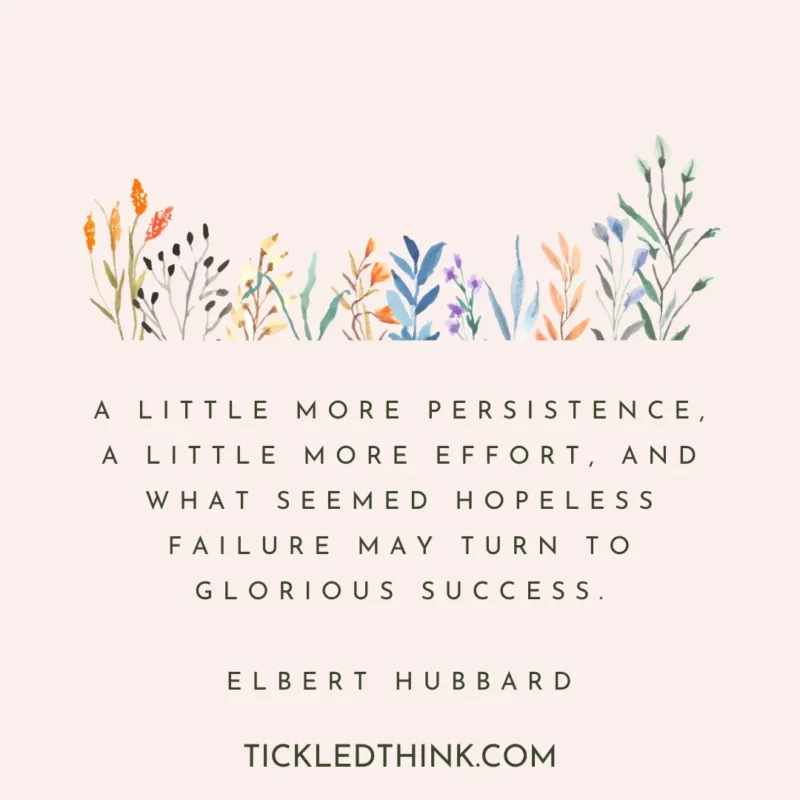 A little more persistence, a little more effort, and what seemed hopeless failure may turn to glorious success.
— Elbert Hubbard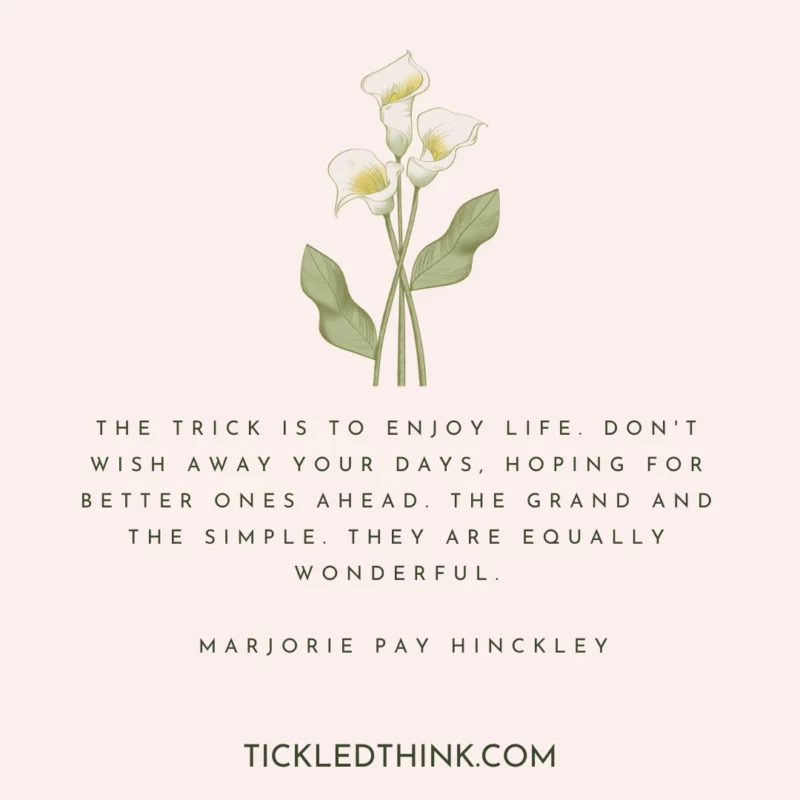 The trick is to enjoy life. Don't wish away your days, hoping for better ones ahead. The grand and the simple. They are equally wonderful.
— Marjorie Pay Hinckley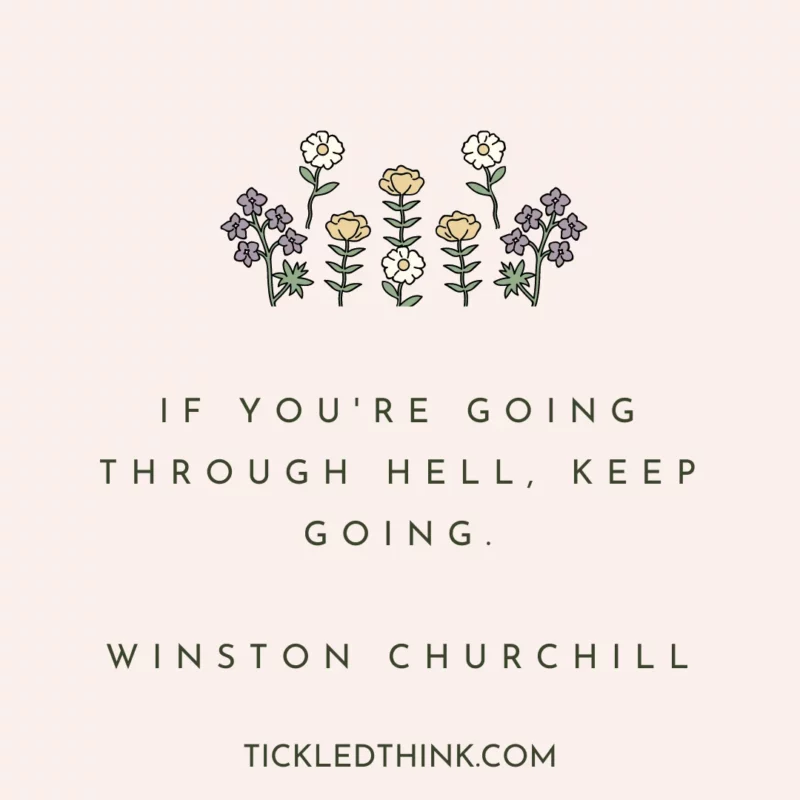 If you're going through hell, keep going.
— Winston Churchill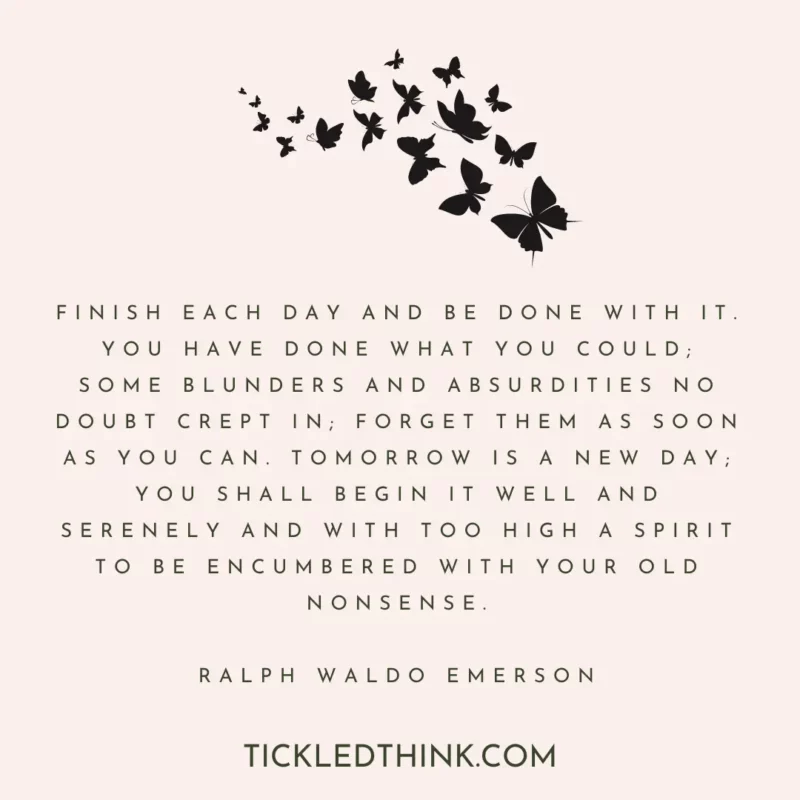 Finish each day and be done with it. You have done what you could; some blunders and absurdities no doubt crept in; forget them as soon as you can. Tomorrow is a new day; you shall begin it well and serenely and with too high a spirit to be encumbered with your old nonsense.
— Ralph Waldo Emerson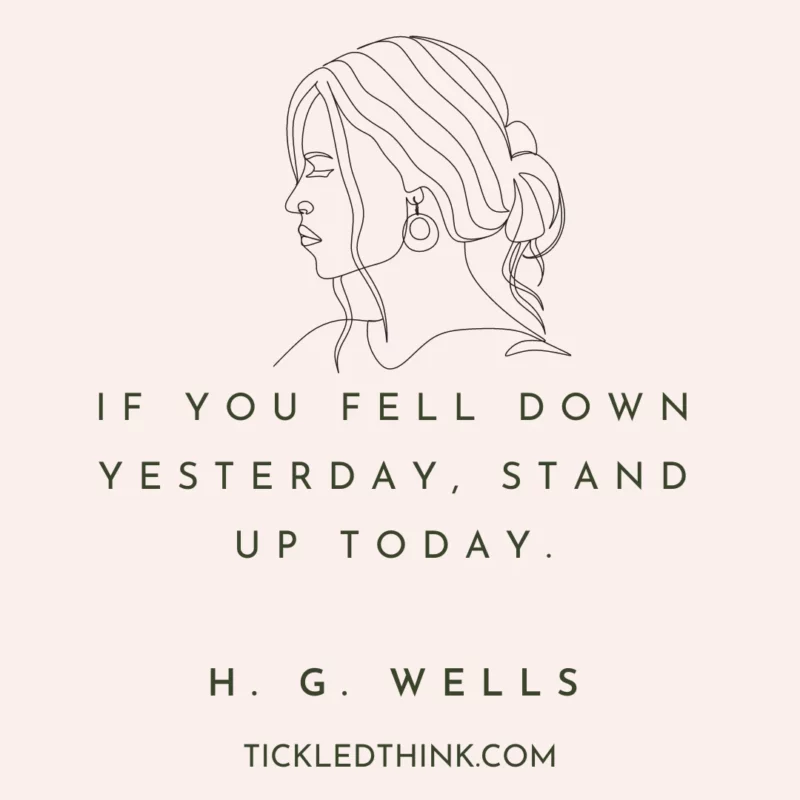 If you fell down yesterday, stand up today.
— H. G. Wells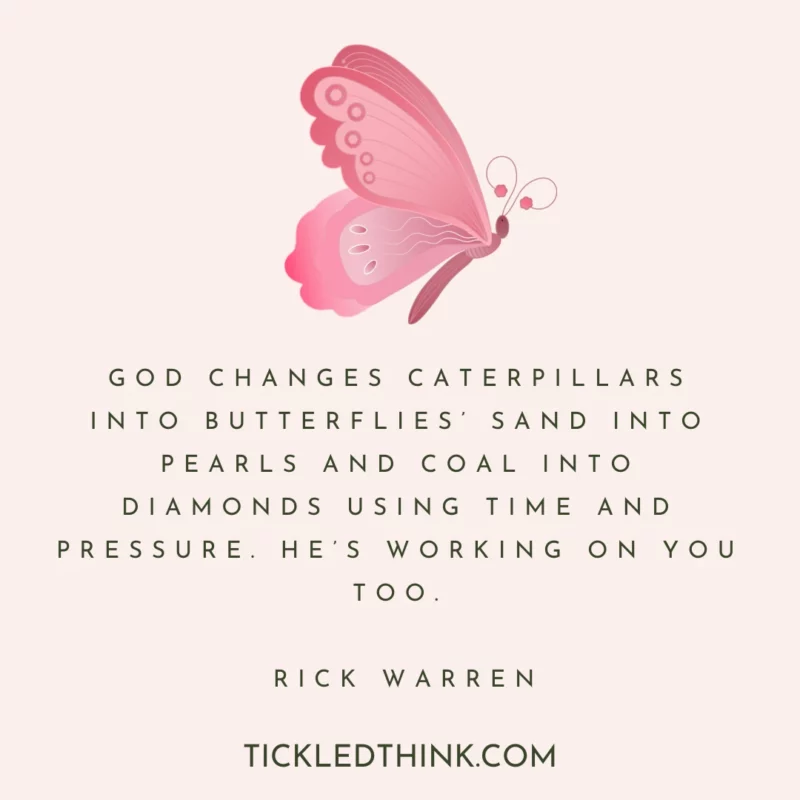 God changes caterpillars into butterflies' sand into pearls and coal into diamonds using time and pressure. He's working on you too.
— Rick Warren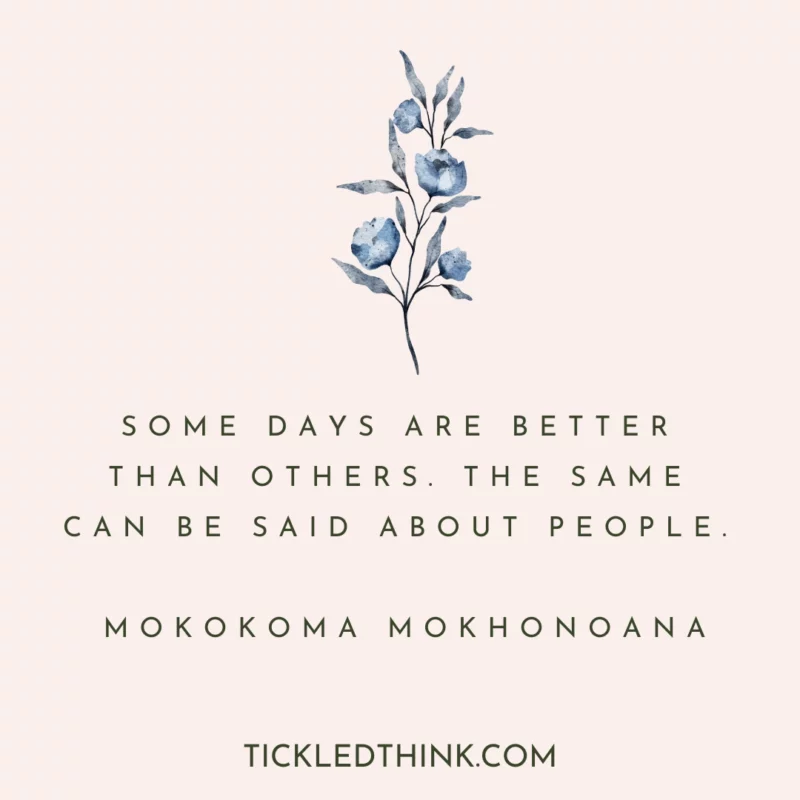 Some days are better than others. The same can be said about people.
— Mokokoma Mokhonoana
More Better Days Are Coming Quotes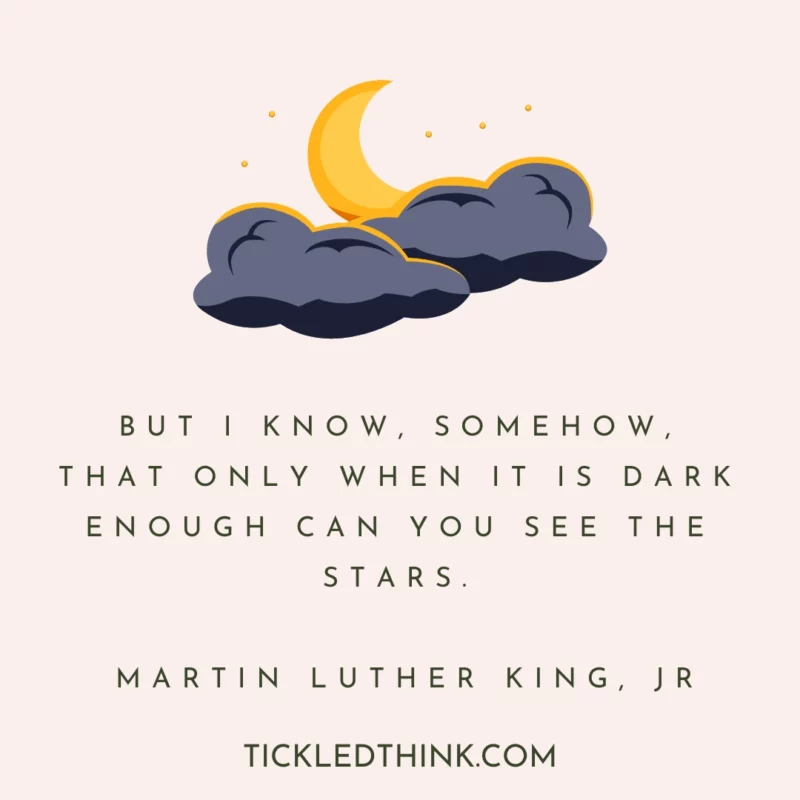 But I know, somehow, that only when it is dark enough can you see the stars.
— Martin Luther King, Jr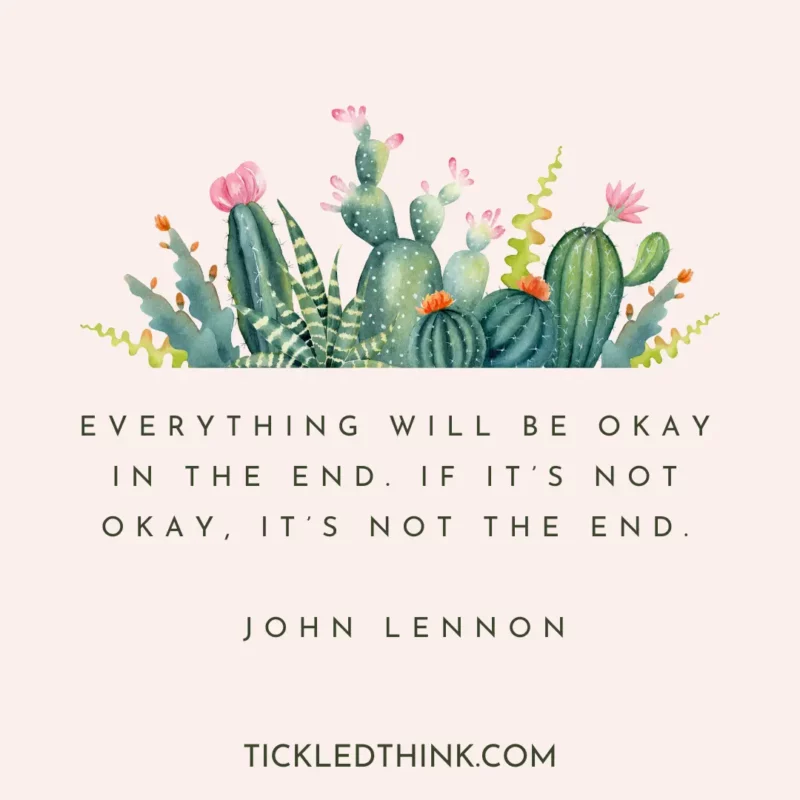 Everything will be okay in the end. If it's not okay, it's not the end.
— John Lennon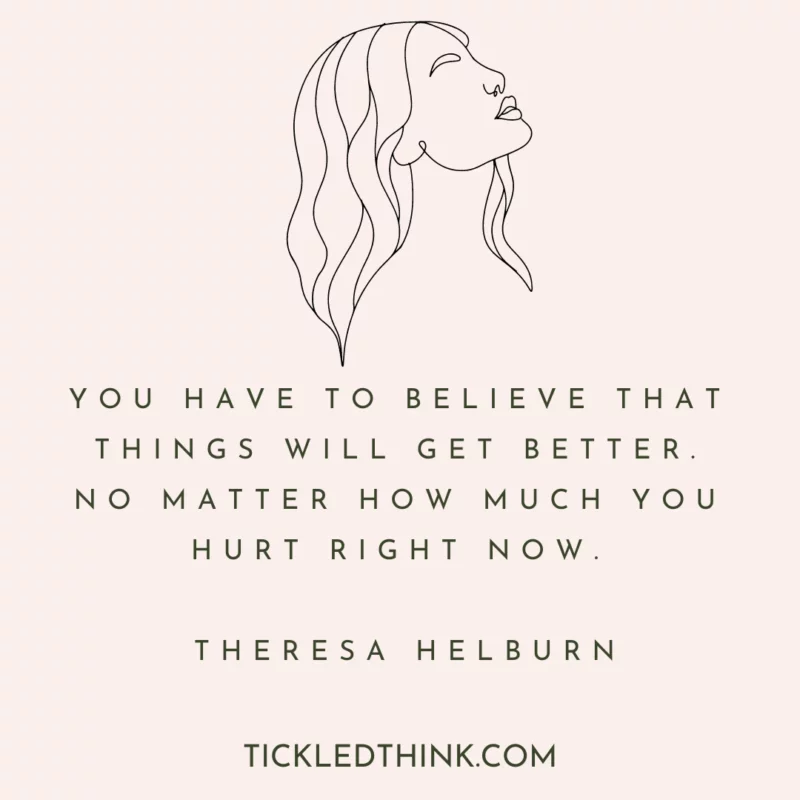 You have to believe that things will get better. No matter how much you hurt right now.
— Theresa Helburn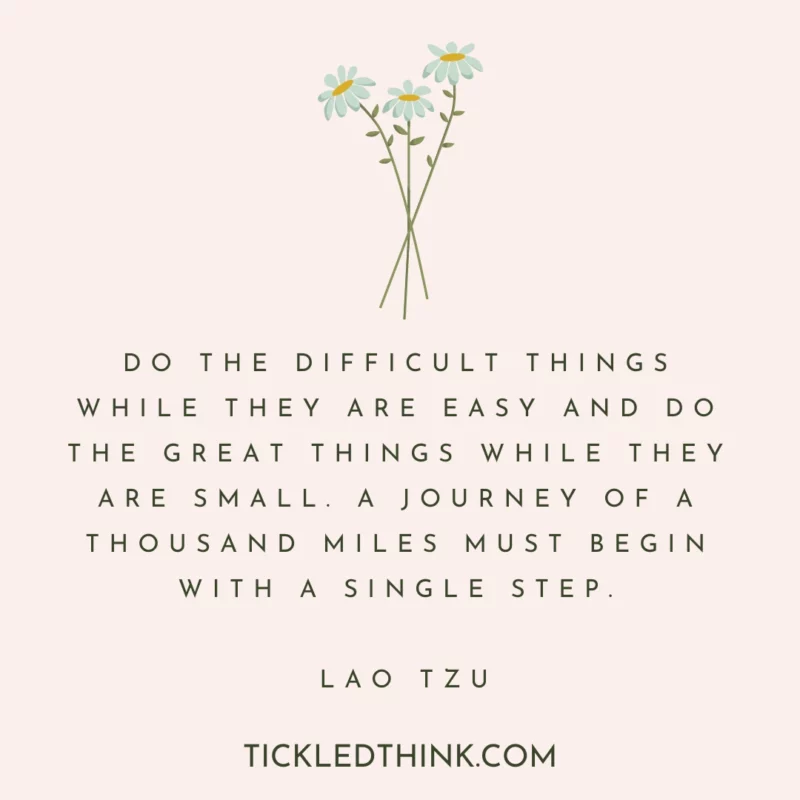 Do the difficult things while they are easy and do the great things while they are small. A journey of a thousand miles must begin with a single step.
— Lao Tzu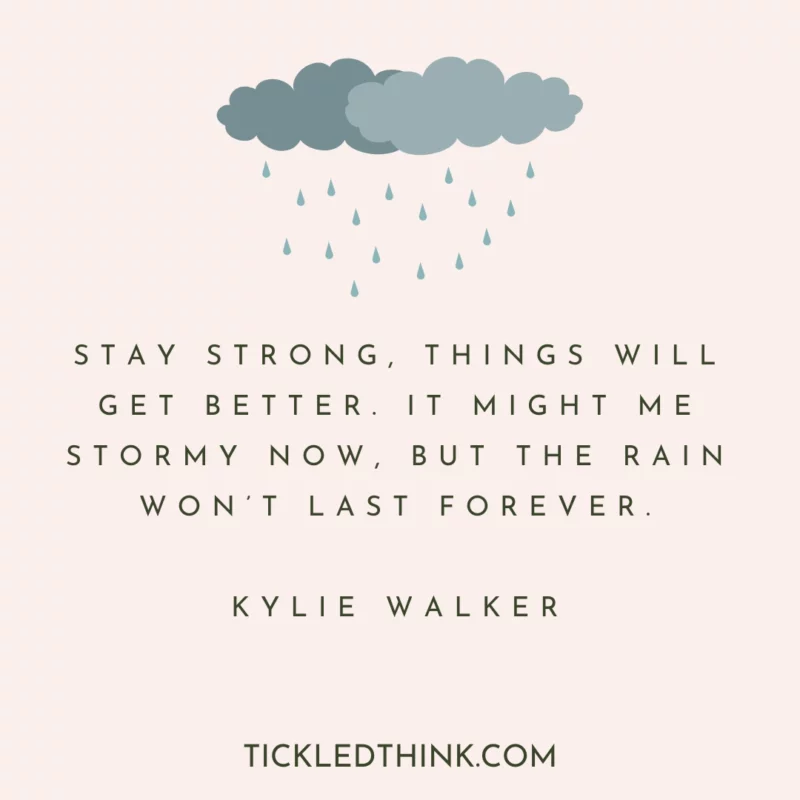 Stay strong, things will get better. It might be stormy now, but the rain won't last forever.
— Kylie Walker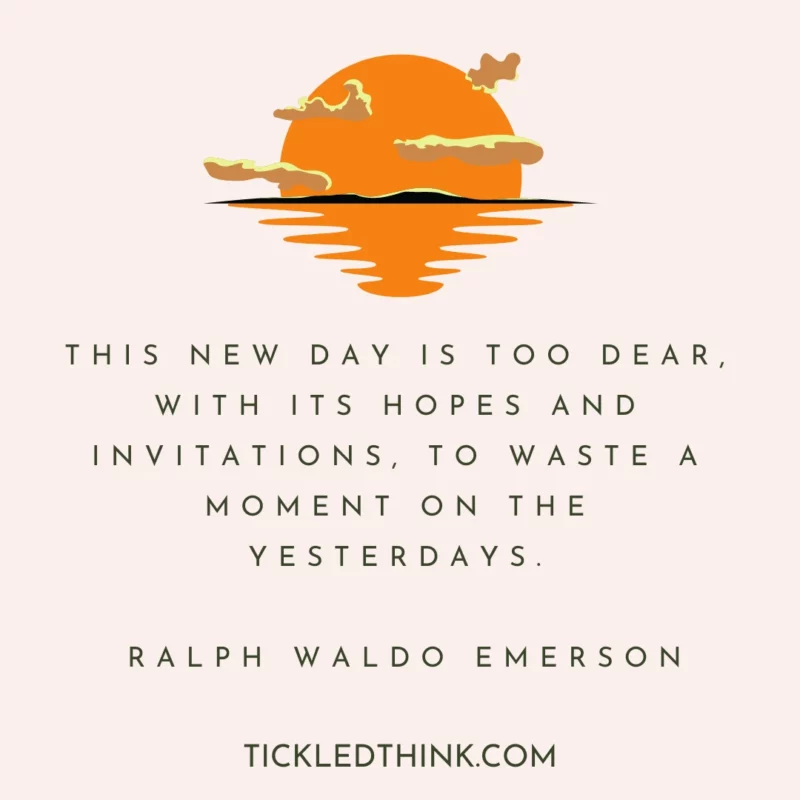 This new day is too dear, with its hopes and invitations, to waste a moment on the yesterdays.
— Ralph Waldo Emerson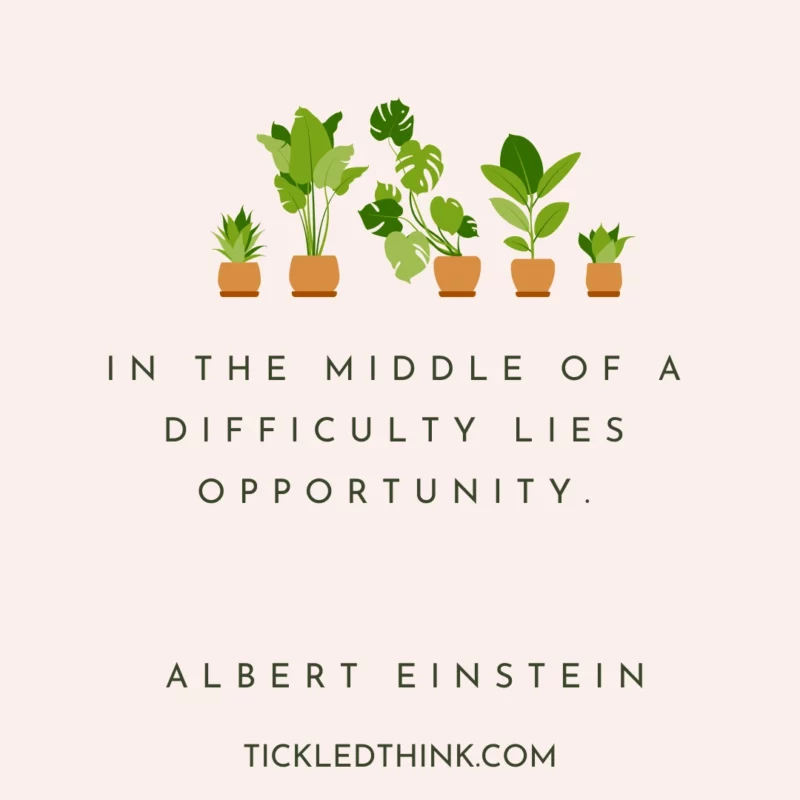 In the middle of a difficulty lies opportunity.
— Albert Einstein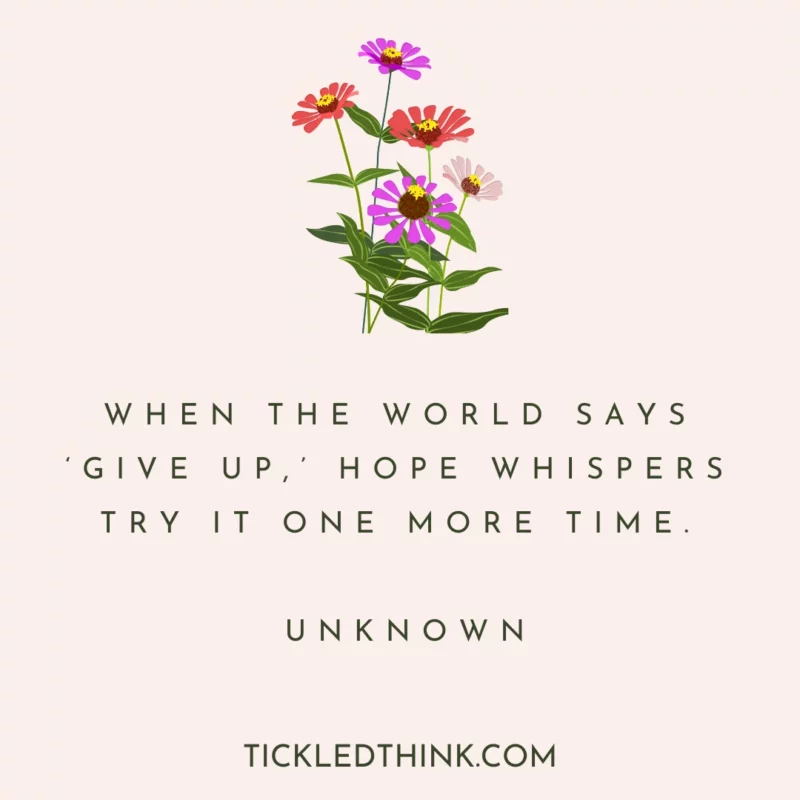 When the world says 'give up,' hope whispers try it one more time.
— Unknown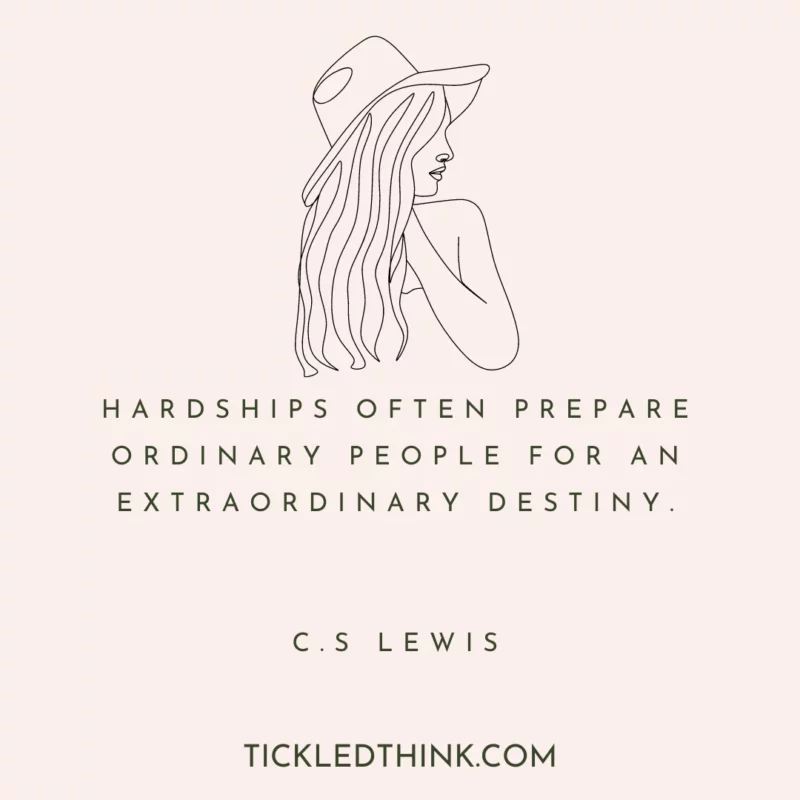 Hardships often prepare ordinary people for an extraordinary destiny.
— C.S Lewis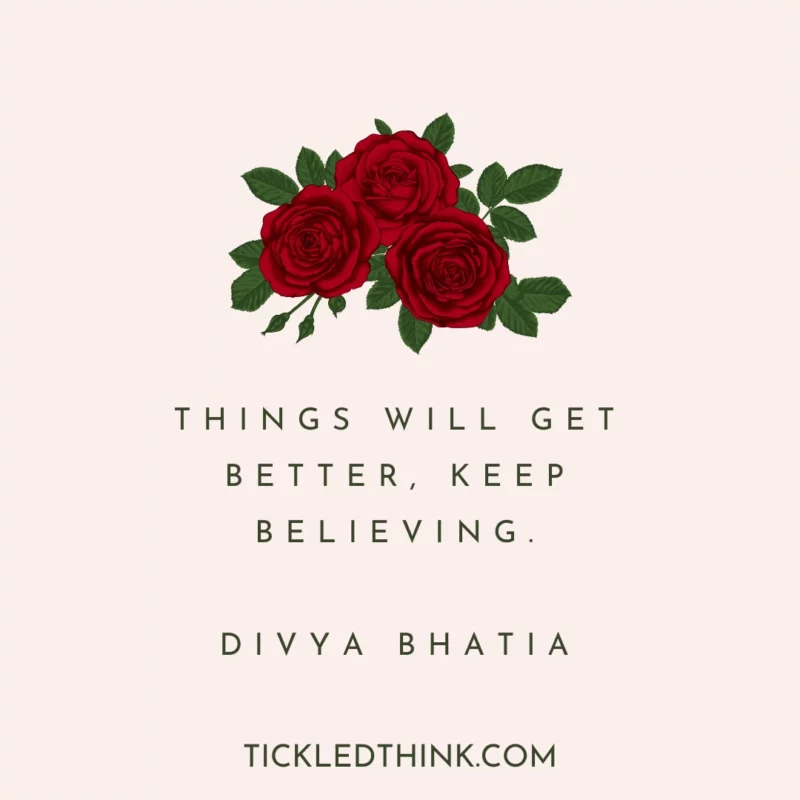 Things will get better, keep believing.
— Divya Bhatia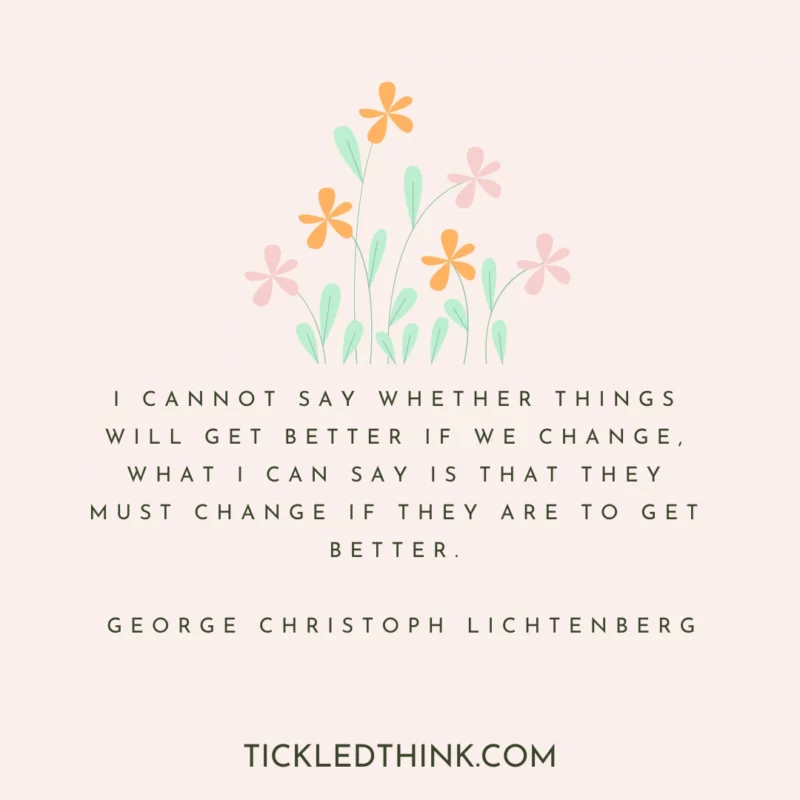 I cannot say whether things will get better if we change, what I can say is that they must change if they are to get better.
— George Christoph Lichtenberg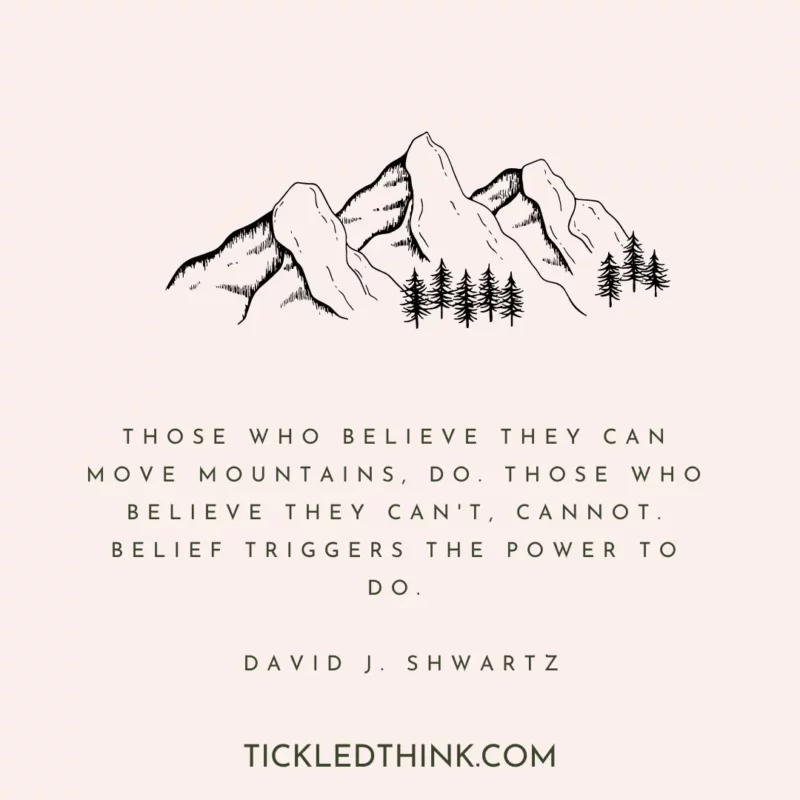 Those who believe they can move mountains, do. Those who believe they can't, cannot. Belief triggers the power to do.
— David J. Shwartz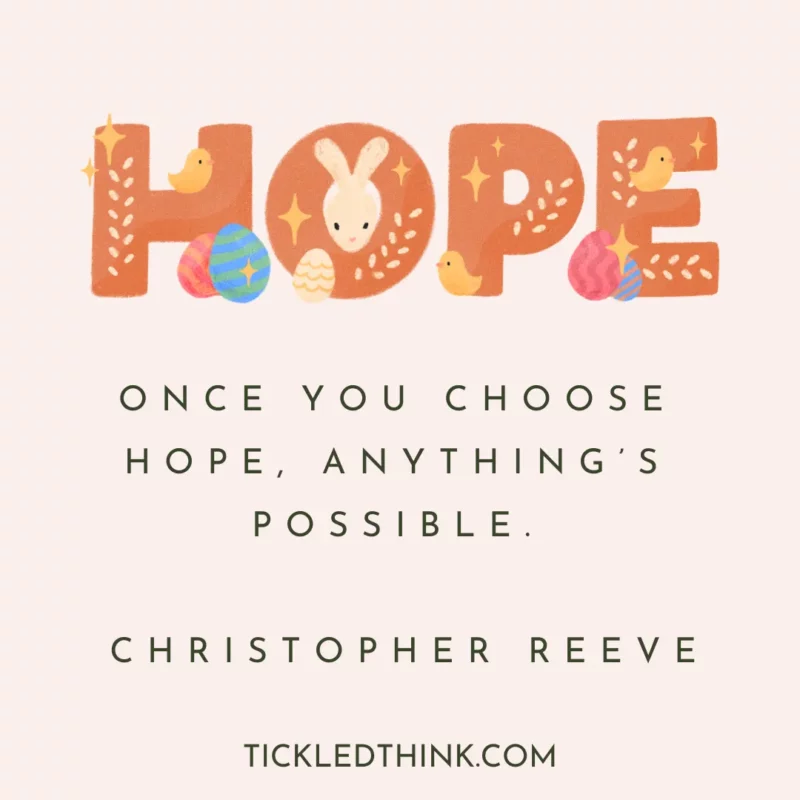 Once you choose hope, anything's possible.
— Christopher Reeve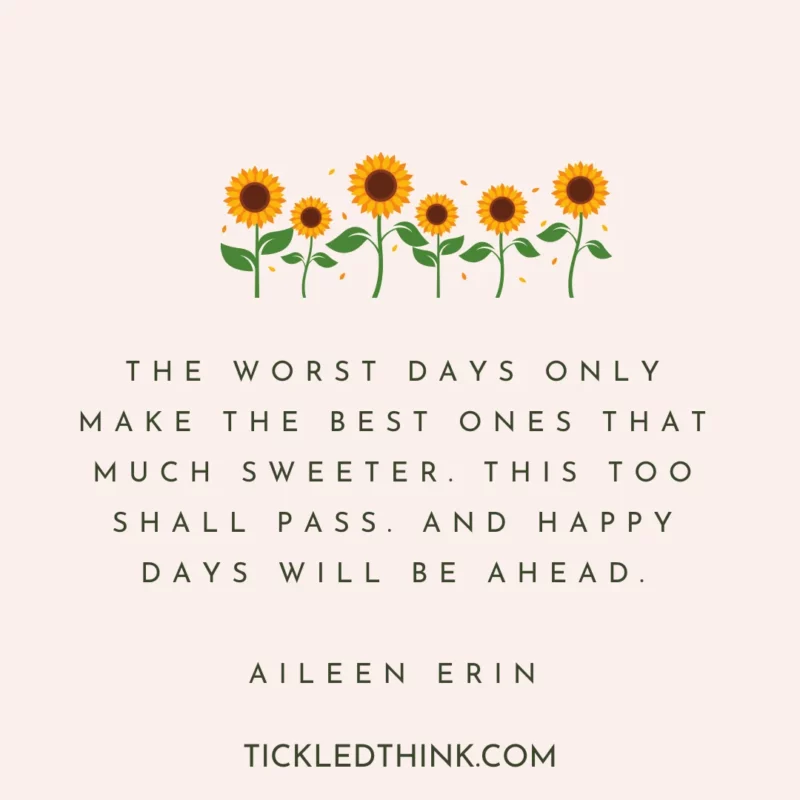 The worst days only make the best ones that much sweeter. This too shall pass. And happy days will be ahead.
— Aileen Erin
More Inspirational Quotes For You To Enjoy