An inspiring collection of feed your soul quotes that'll encourage you to slow down, pause, breathe and remind you to never be afraid to put yourself and your needs first.
Most of us are guilty of living a fast-paced lifestyle. We start to believe that lasting happiness and our worth are tied to meeting deadlines, checking everything off our to-do list, and constantly taking on more than what we can handle.
We push ourselves to the point of exhaustion and burnout without realizing that we are already taking ourselves for granted. I was guilty of doing this for years thinking that this was the key to happiness and in proving to myself and others that I was enough.
But I was wrong. While being a go-getter is important in helping you achieve your goals, learning to slow down and focus on ourselves and our wellbeing is just as important.
This is what feeding your soul means. Sometimes you have to take a step back in order for you to reevaluate your life, to slow down, and give yourself the time that you need to do something that you love.
Something that'll really make you happy. To feed your soul is to allow yourself to be mindful, be present, and learn to live and enjoy every little moment of your life.
Doing this will not only help recharge our minds, but it will also help you connect with yourself so that you can slowly learn to accept and love yourself completely and deeply.
May these feed your soul quotes inspire you, lift your spirits and encourage you to enjoy the little things and just breathe!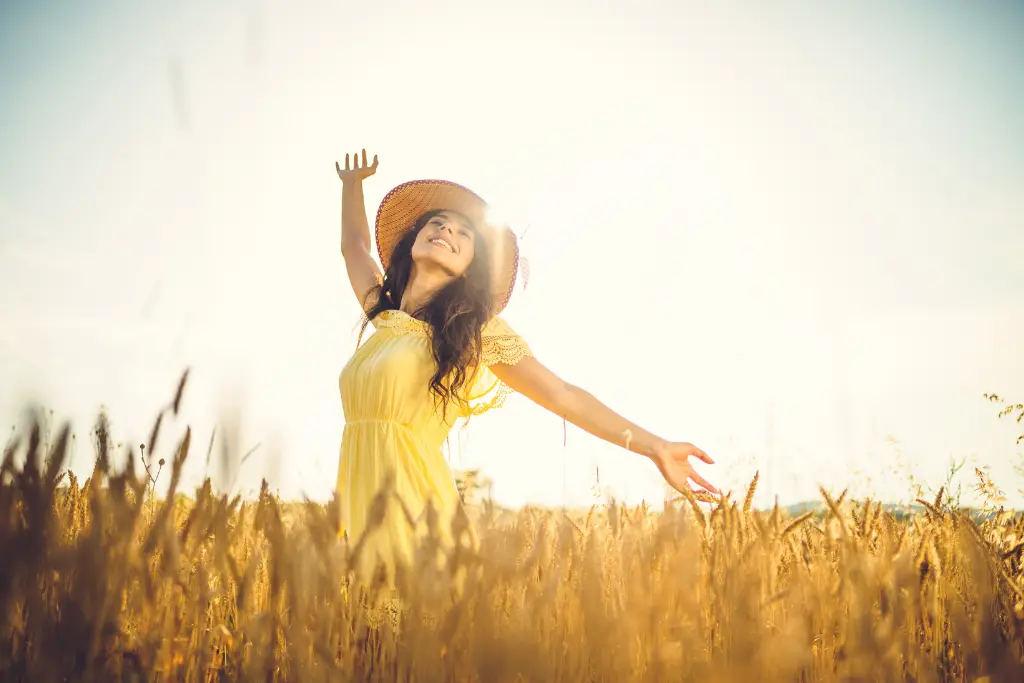 Feed Your Soul Quotes and Sayings
There's only one investment that will never go down — an investment in yourself.
— Frank Sonnenberg
Feed your soul by feeding the soul of others with love, kindness and compassion.
— Daniela Nikolova
The nourishment of body is food, while the nourishment of the soul is feeding others.
— Hazrat Ali Ibn Abu-Talib A.S
If bread – the staff of life – feeds the body; stories nourish the soul.
— Alex Morritt
It's up to you today to start making healthy choices. Not choices that are just healthy for your body, but healthy for your mind.
― Steve Maraboli
He that feeds the hungry refreshes his own soul, says wisdom.
— Friedrich Nietzsche
Slow, soulful living is all about coming back to your truth, the only guidance you'll ever need. When you rush, you have the tendency to follow others. When you bring in mindfulness, you have the power to align with yourself.
— Kris Franken
Do the work that feeds your soul, not your ego.
— Jessica Walsh
Within you, there is a stillness and a sanctuary to which you can retreat at any time and be yourself.
— Hermann Hesse
There is strange comfort in knowing that no matter what happens today, the Sun will rise again tomorrow.
— Aaron Lauritsen
Feed Your Soul Quotes That'll Lift Your Spirits
A great book feeds our soul and nourishes our spirit in a way nothing else can.
— C.S. Lakin
Breathe. Let go. And remind yourself that this very moment is the only one you know you have for sure.
— Oprah
Do not fear the fire within you, burning brighter than any star it attracts only those whose flame feeds off the very air that you breathe. Let passion be the inferno that engulfs your soul.
— Virginia Alison
It's not selfish to love yourself, take care of yourself, and to make your happiness a priority. It's necessary.
— Mandy Hale
No amount of good food can nourish a starving soul.
— Catherine Barnhoorn
Never settle for something your heart, mind and soul aren't in sync with. Life is too short and the cost for it isn't cheap enough to live in a mediocre fashion.
— Bushra Zainab
Don't live a day without your spiritual nourishment; mediation on the word of God.
— Lailah Gifty Akita
Nourishing yourself in a way that helps you blossom in the direction you want to go is attainable, and you are worth the effort.
— Deborah Day
Allow yourself to enjoy each happy moment in your life.
— Steve Maraboli
Reading feeds the soul, writing nourishes it!
— Joanne McClean
Related Post:
Inspirational Feed Your Soul Quotes
Dreams nourish the soul just as food nourishes the body. The pleasure of the search and of adventure feeds our dreams.
— Paulo Coelho
What you feed your soul is what you harvest with your actions.
— Shannon L. Alder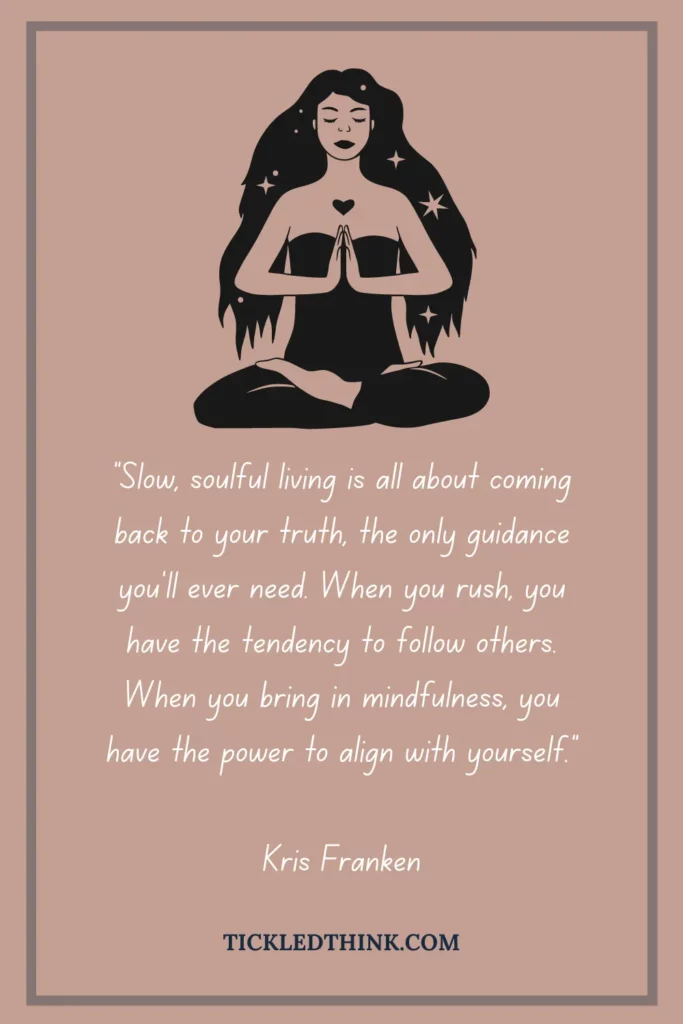 Do what you love. Know your own bone; gnaw at it, bury it, unearth it, and gnaw it still.
— Henry David Thoreau
You have one lifetime to live. Choose gigs that feed your soul.
— Sara Sperling
What feeds the soul matters as much as what feeds the body.
— Corrie Ten Boom
Life is to be enjoyed, not endured. So follow your dreams, embrace change and live what you love.
— Aysel Gunar
If you want to help her, you need to help yourself first. No one serves their friends by grinding themselves into dust on the altar of compassion.
— Seanan McGuire
There is soul music, soul food, and soul love.
— Dalai Lama
Respect yourself, love yourself, because there has never been a person like you and there never will be again.
— Osho
Just when you feel you have no time to relax, know that this is the moment you most need to make time to relax.
More Feed Your Soul Quotes
Do something nice for yourself today. Find some quiet, sit in stillness, breathe. Put your problems on pause. You deserve a break.
— Akiroq Brost
When things and people no longer feed my soul, I silently let them go. And all the empty, aching spaces they carved out of me become full again.
— April Green
Prioritize that which produces a luminosity within your soul. It's a pathway on which super achievers and heroic icons and born.
— Hiral Nagda
Solitude is where I place my chaos to rest and awaken my inner peace.
— Nikki Rowe
The body can endure practically anything–pain, fatigue, you name it– but its the mind that matters.
— Dave Pelzer
Inspiration is that little spark that comes at night to set our souls ablaze.
— Michael Bassey Johnson
What do you truly want?
What does your heart whisper?
Are you listening?
Is there enough space for you
in your own life?
— Molly Remer
The sparkle in your eyes which shows up when you do what you love, becomes a starting point to a grand carnival of your new life.
— Hiral Nagda
Sometimes feeling good isn't about picking up more things to do, but about letting go of things that have nothing to do with you.
— Curtis Tyrone Jones
Eliminating the things you love is not wellness. Wellness feeds your soul and makes you feel good.
— Iman
Which of these feed your soul quotes inspired you the most?
More Inspirational Quotes For You To Enjoy